Ryan Gosling explains his Disneyland obsession, does ballet: "I think like a girl"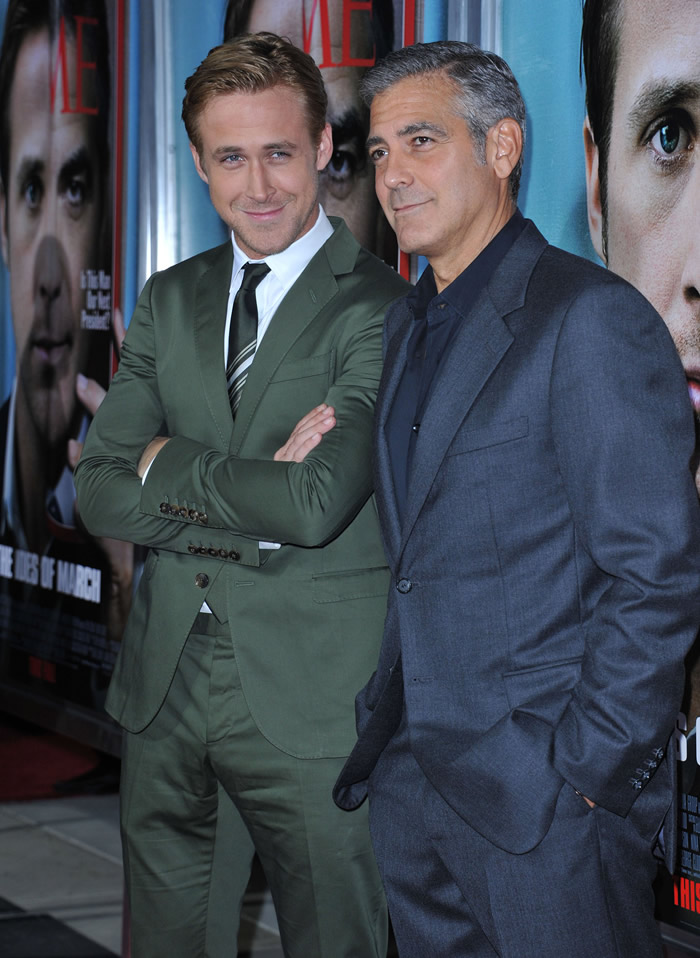 Ryan Gosling is still promoting The Ides of March, which has done okay so far for a political thriller by scoring $29 million at the domestic box office, yet it didn't certainly knock anything out of the ballpark. Still, the movie has generated some Oscar buzz already, which was probably the reason that Gosling signed on. You know, to diversify the resumé a bit and set himself apart somewhat from romantic comedies like Crazy, Stupid, Love and adrenaline-pumping movies like Drive. He also looks pretty great in a suit, right?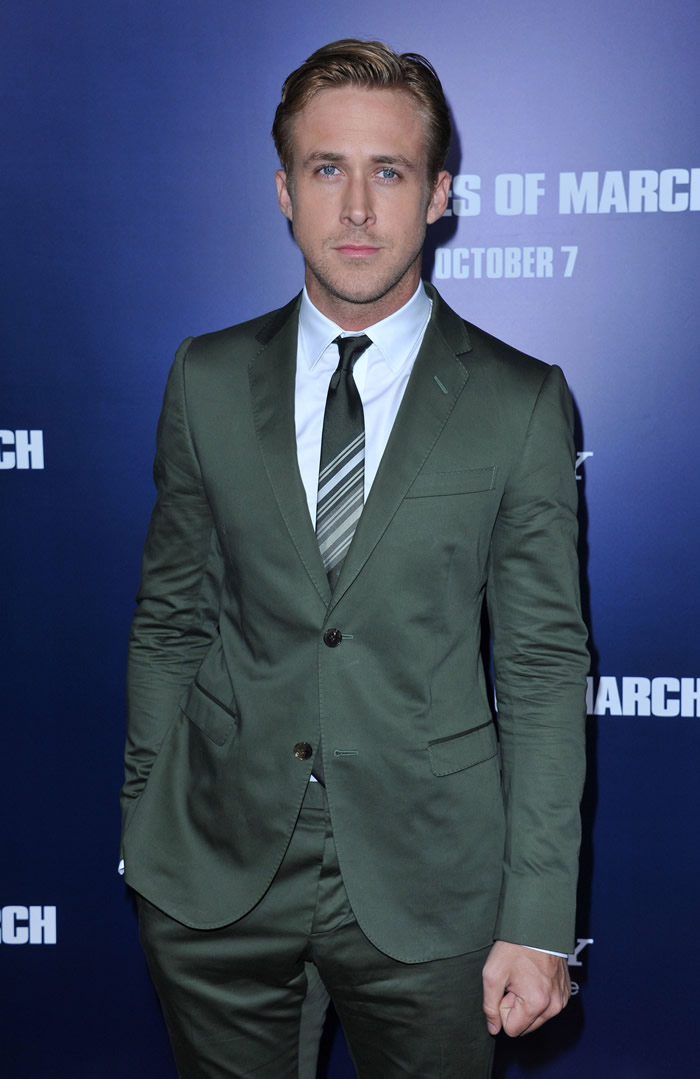 As Kaiser has noted, Ryan plays the nice guy card a lot by talking up his ex-girlfriends like a real sweetheart and casually mentioning that he wants babies really soon. He also digs puppies (a lot) and even takes his dog to yoga class where it pees in the corner. This is not to mention the slightly bizarre Disneyland obsession that Gosling has going on. Well, Gosling felt like clarifying his thoughts on a few of those topics, so sat down with The Independent to discuss Ides and a whole lot more. Here are some relevant excerpts:
On Comparisons To George Clooney: Who the, what the? I don't even know what to think about that. Let me get back to you.

On His Feminine Side: I think like a girl, I think. I was literally raised by my mother and my sister. And I just feel like I wouldn't know how to think any other way. My sister was my best friend and my hero growing up. Because I was home-schooled I didn't have a lot of friends and I did ballet, which was always just girls. All of that had an effect on my brain.

On Regular Jaunts To A Ballet Studio: I practise whenever I can. A lot of the students are young girls so they're there with their mums but they just kind of watch and tell me to keep it up. They try and be positive but I'm so bad. I don't even know what I like about it but it's like acting, I'm just compelled to do it and I do it to find out why. The not knowing is interesting.

On Hollywood Vs. Politics: It's very hard to be honest in both jobs. You can't really tell the truth because everything you say is taken out of context and cut up. You just have to be careful what you say.

On Rumors That He'll Soon Retire: (Sighing deeply) That's exactly what I'm talking about. What I said was that I've been acting since I was 12 [he starred alongside Justin Timberlake, Britney Spears and Christina Aguilera in the children's TV series The Mickey Mouse Club] and I've been feeling very creative lately but that I can't see myself maintaining that pace or doing this for the rest of my life. I really can see directing becoming a big part of my life.

He Doesn't Really Want Babies Now Either: Out of context too. I was saying that genetically we are programmed to have certain instincts and if you're not fulfilling those instincts, they can manifest themselves creatively.

On Disneyland: I have a love/hate relationship with Disneyland but what's so interesting to me is that the attention to detail there never gets old. There's always something new to find, something they've thought of. And there is always the idea of somebody who had a dream and made it so real you can walk around in it.
[From The Independent]
He makes some good points on how words can be (and often are) easily taken out of context during interviews, but I still don't get the Disneyland thing. Maybe it's just me, but it's still a little bizarre that Gosling enjoys spending tons of time at a tourist trap. The guy is an incredibly talented actor though, so I'll give him that. Of course, I probably won't watch The Ides of March in theaters because I'm not a huge fan of political movies. Now, Gangster Squad? That looks like an enjoyable Ryan Gosling movie in the making.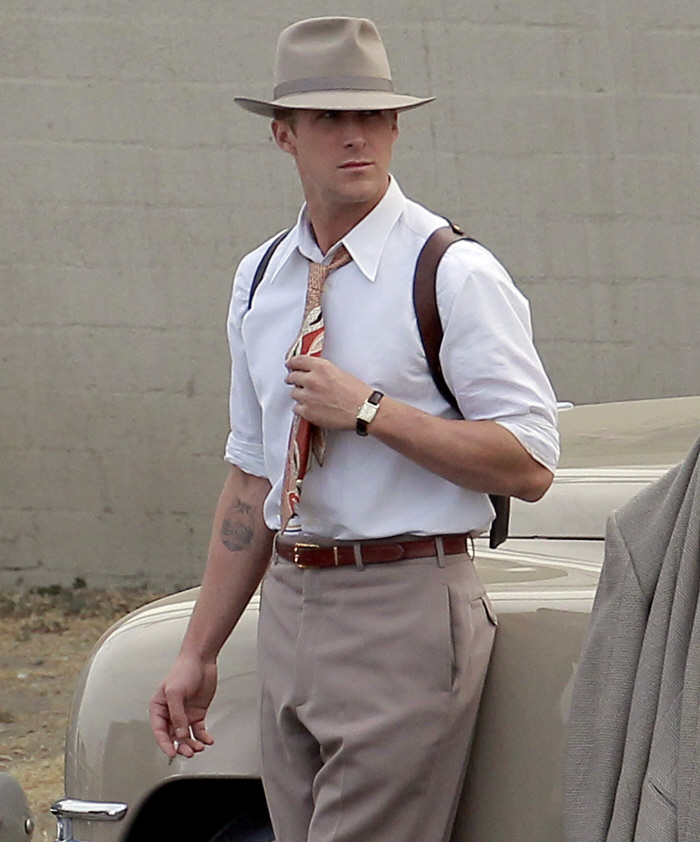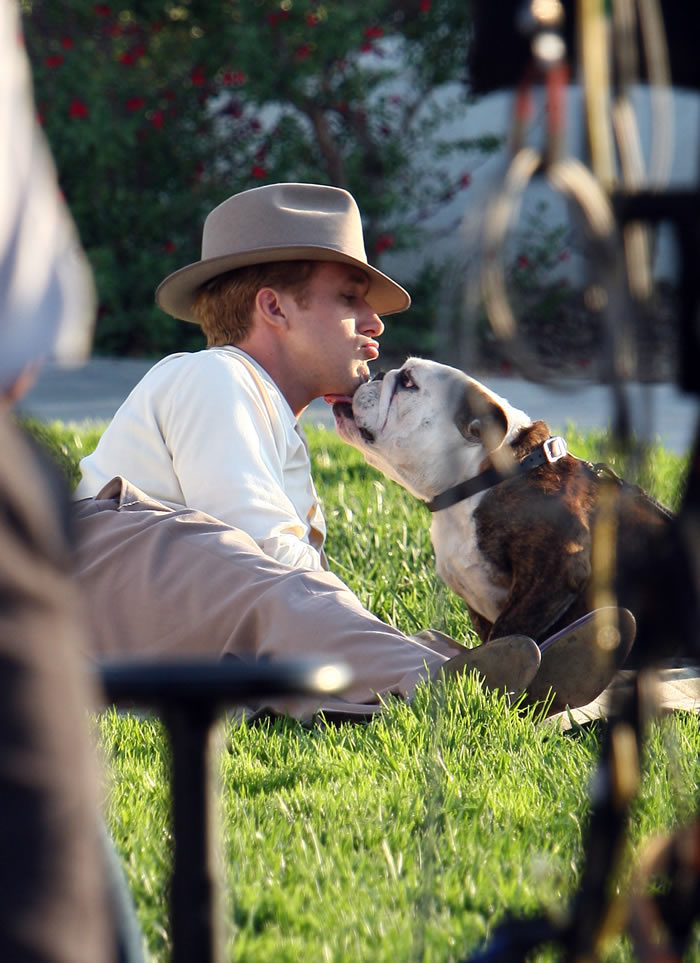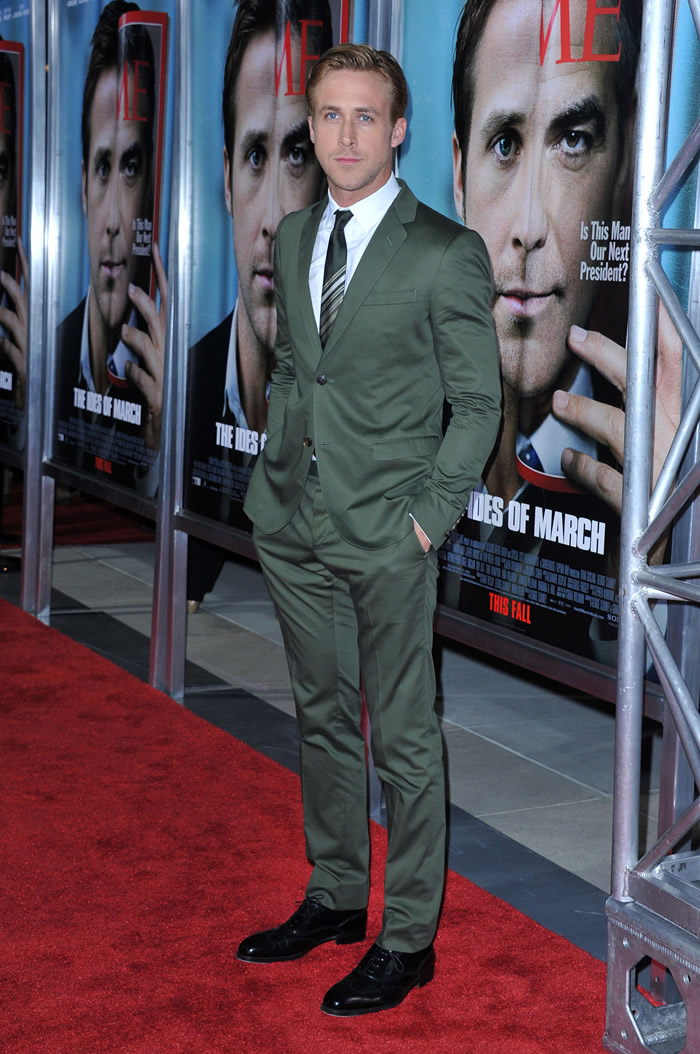 Photos courtesy of Fame and WENN
Written by Bedhead

Posted in Ryan Gosling

- Who butchered the National Anthem? [D-Listed]
- Rob Lowe never ages [Lainey Gossip]
- What is Vanessa Hudgens wearing? [Go Fug Yourself]
- Summer guide to reality TV [Reality Tea]
- Game of Thrones recap [Pajiba]
- Tan Mom's music video [Buzzfeed]
- Amanda Knox is broke [Starcasm]
- Backstage at the Billboard Awards [Popsugar]
- Miley is still stuck in the 90s [Popoholic]
- Blind Items revealed: Adam Levine [CDAN]
- Hugh Hefner bought Crystal Harris a house [Celebslam]
- What happened to Aimee Teegarden? [The Blemish]
57 Responses to "Ryan Gosling explains his Disneyland obsession, does ballet: "I think like a girl""