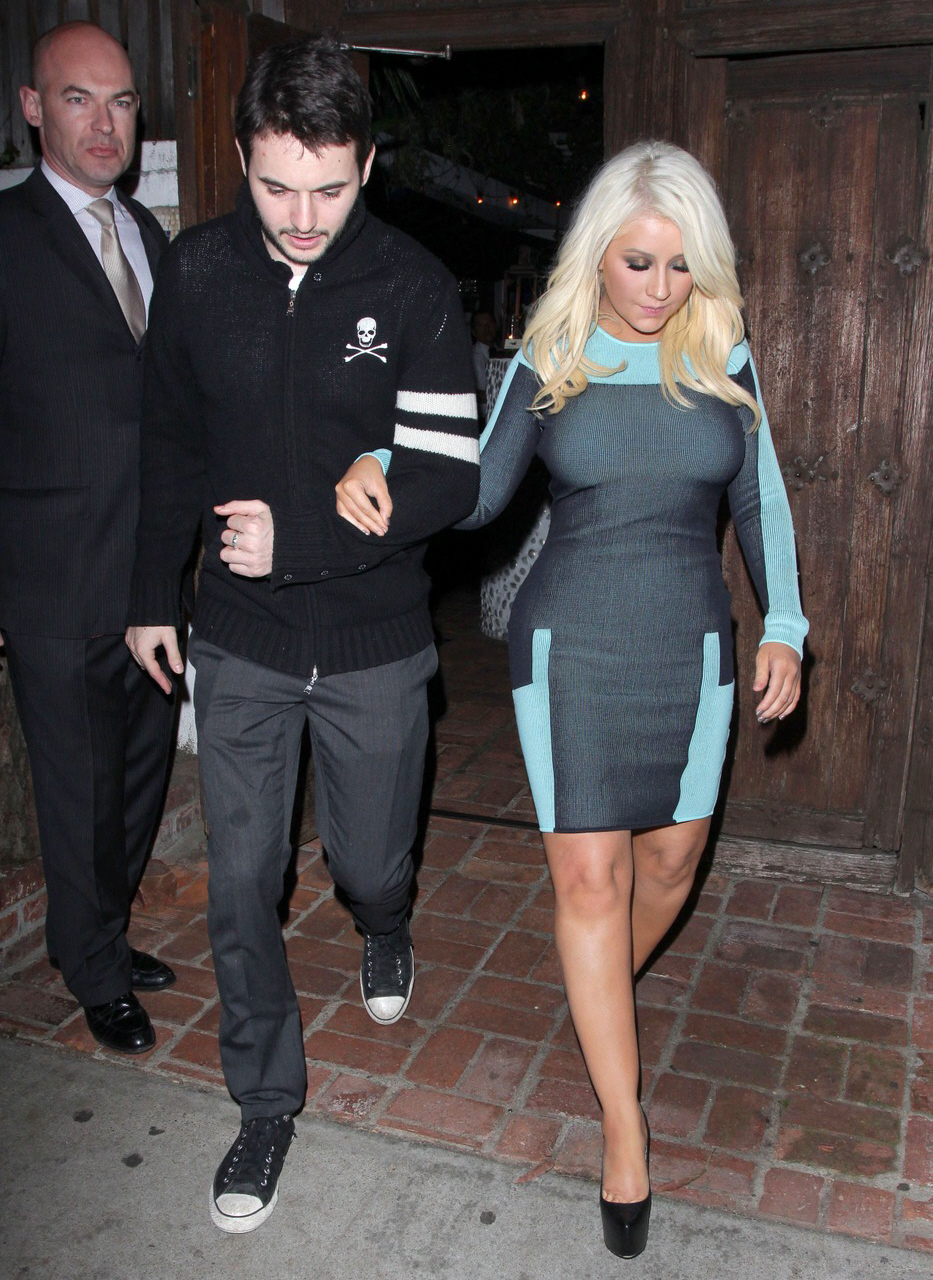 I've been harshly judging Christina Aguilera for months now. Maybe it's even been a year? At some point, Christina stopped with the pretenses and she just became a complete and total wreck. It's not even about her weight, although she is the poster girl for what nonstop alcohol consumption does to your body. Christina's whole vibe changed. Suddenly she was pap'ing herself pantsless and getting into liquor-soaked catastrophes with her boy-toy, Matt Rutler. Her clown makeup got more and more extreme. She started wearing one pair of leggings for every occasion. She made Etta James's funeral all about her and her weird sweat/period dribble. She also claimed (repeatedly) that she was very happy with the way she looked, which… I claimed was BS. I thought that whenever Christina lost some weight, all of a sudden we would hear about how happy she was with her weight loss, etc.
So these are some new photos of Christina and her boy Matthew Rutler, last night in LA. Do they both look sh-tfaced? Sure. But Christina is looking SO MUCH better, right? She's lost a little weight, she bought a new dress that fits (sort of), she decided to wear some "foundation garments" (Spanx), and her hair and makeup is notably improved. Of course, her boobs are still kind of out of control, but isn't it nice to see them harnessed in and supported? Is this the start of a whole new Christina? I will be very happy if her days as a hot mess are over.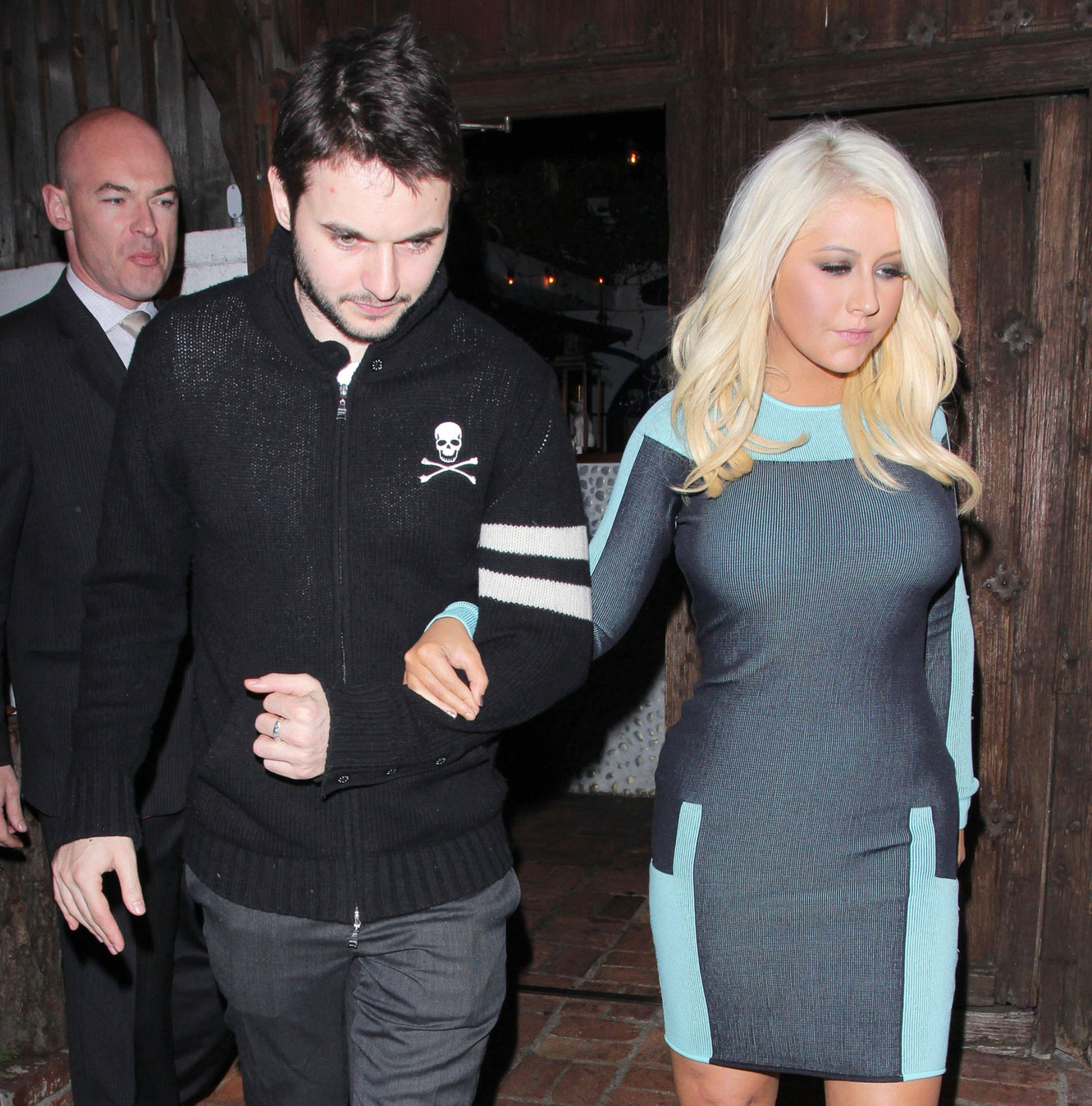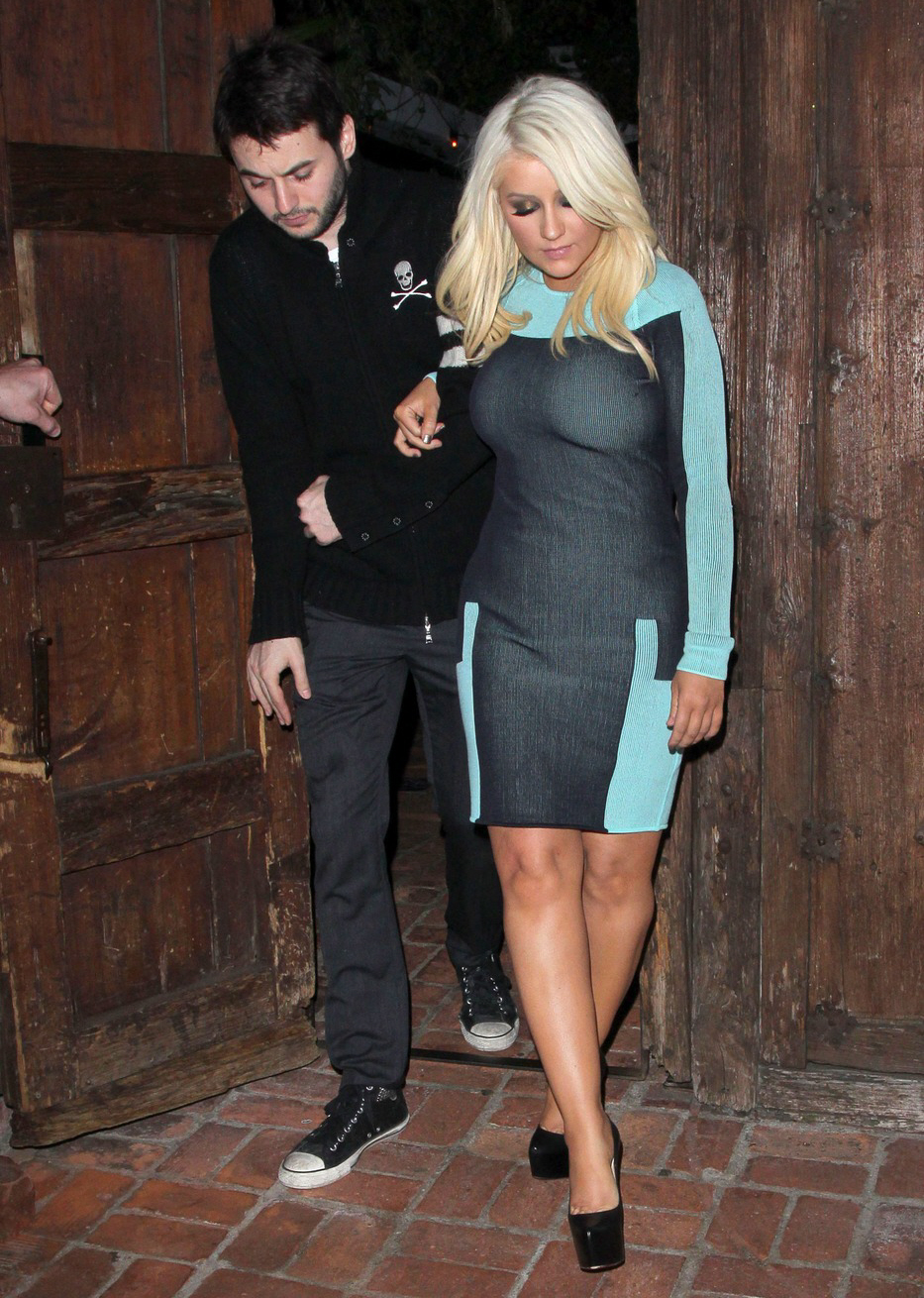 Photos courtesy of Pacific Coast News.