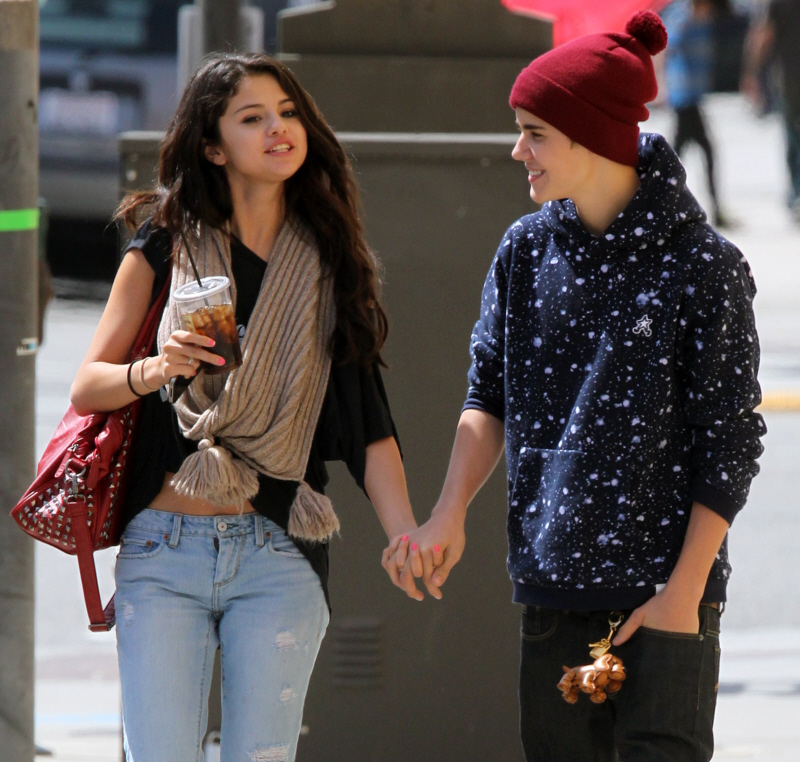 These are some new photos of Justin Bieber and Selena Gomez in LA yesterday, having a nice quiet lunch date. I'm starting to "get it" with these two. These photos made me "aw…" quietly. I like the hand-holding. I like the way he looks at her like he's still amazed that he gets to see her boobs. I like the way they seem genuinely into each other. They're really cute together, I'll admit it.
Selena is back in LA after filming wrapped in Miami on her latest film, Spring Breakers, otherwise known as "That film where a bunch of Disney girls ran around in bikinis endlessly while James Franco dressed up like K-Fed, only better." In Touch Weekly claims this week that Justin was really worried that Selena might have a crush on James Franco. The Bieb might have had good reason to be worried, because Franco had nice things to say about Selena in a recent interview, jokingly referring to Justin as "the love of Selena's life" and claiming "I haven't met Justin but I'm definitely Team Selena." Ooooh, Bieber!!! Keep your eye on your girl!
"I'm loving and patient and kind and gentle," Justin Bieber recently boasted. But Bieber forgot one other important adjective: envious!

While Justin's girlfriend, Selena Gomez, is busy filming Spring Breakers with James Franco in Florida, "Justin is always hanging around the set to keep an eye on her," an insider tells In Touch.

It turns out that Justin, 18, isn't totally unjustified in his jealous behavior. Selena and her co-stars, Vanessa Hudgens and Ashley Benson, are totally crushing on 33-year-old James.

"They think he's hilarious and so cute," reveals the insider. "There's been a lot of flirting, and James keeps everyone laughing and excited."

Bieber needs to relax, though. While James is flattered, he sees the girls more as sisters than potential conquests!
[From In Touch Weekly, print edition]
Yeah, say what you will about James "Life Is Performance Art" Franco, but I don't think he's into nailing Disney teenagers. Unless it was for an installation piece…? No, not even then. He probably just wanted to smear mustard on Selena and have an aardvark lick it off while he shot the entire thing on 8mm film. FOR ART.
Still… if you were Selena, wouldn't you find this intriguing?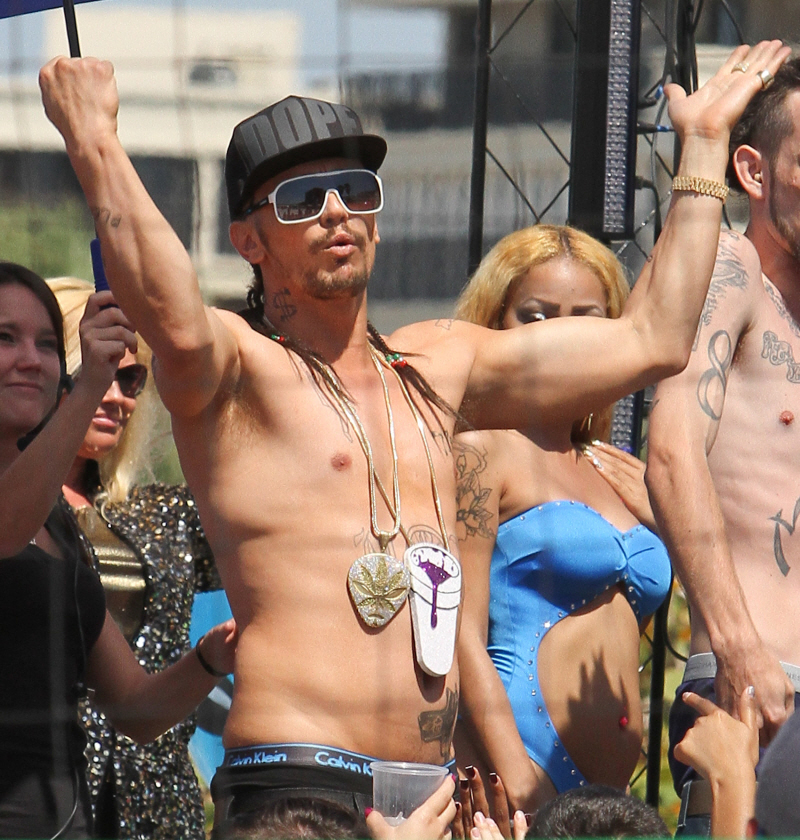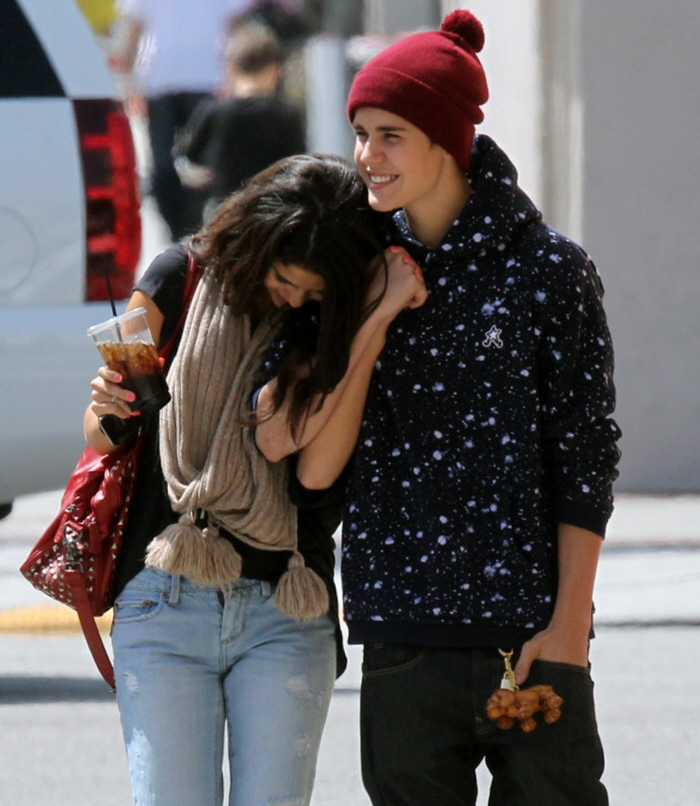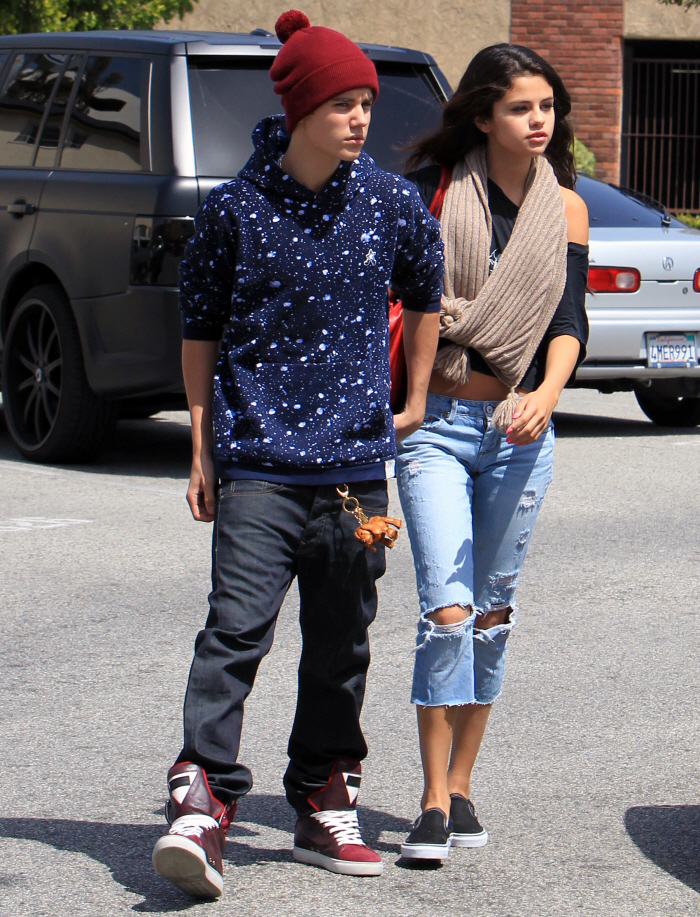 Photos courtesy of Fame/Flynet.