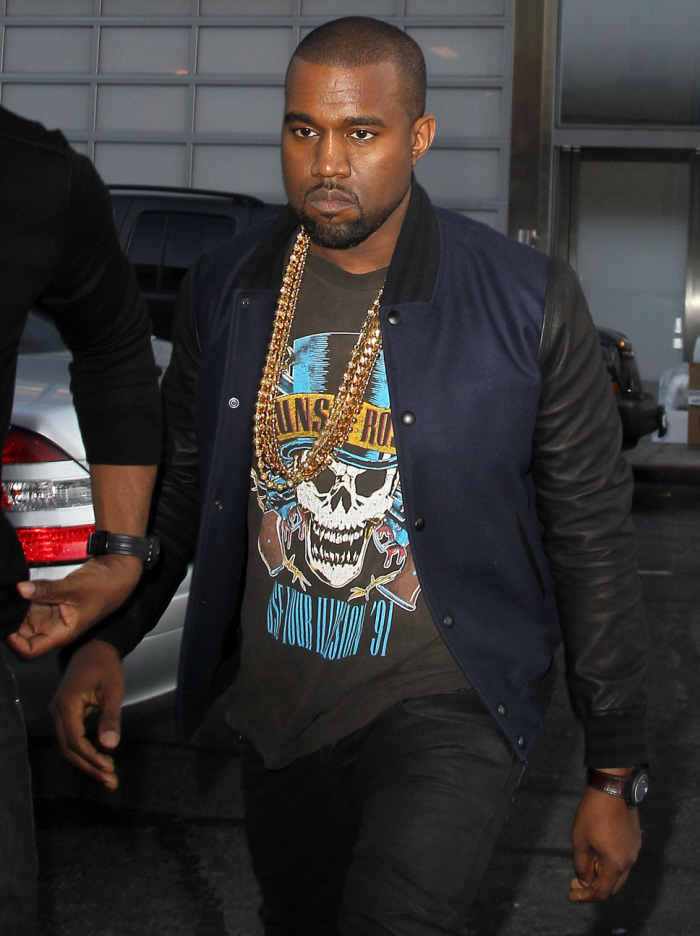 It just occurred to me as I read this Radar story: Kanye West is like the rapper version of James Franco. Both Kanye and Franco take themselves too seriously, both multitask to obscene levels, and both men are total stunt queens. Franco and Kanye can never simply BE. They have to elevate their existence to the level of high art, performance art, or general famewhore theatrics. Both men are truly talented as well – I wish Kanye could just be a musician, a rapper and a producer. I wish Franco could just be an actor. But both have decided that they're geniuses who can jump across mediums and be equally brilliant at everything.
So, with that in mind, Kanye's latest stunt queen move is this: he's going to be on the new season of Keeping Up With the Kardashians. For real, Kanye? I know everyone is like "FAUXMANCE!" and "They're just doing this for ratings and album sales." But really – does Kanye NEED to go on KUWTK? No. He doesn't. His career doesn't need at all, and this television-accessibility might end up doing more harm than good. So… I've come to the conclusion that Kanye is actually obsessed with Kim in some kind of weird, deranged way. He's hypnotized by the Kat-face, y'all.
Kanye West will appear on the upcoming season of his girlfriend Kim Kardashian's reality show, Keeping Up With The Kardashians, RadarOnline.com is exclusively reporting. As RadarOnline.com previously reported, Kim was snapped slinking out of Kanye West's NYC apartment last Thursday morning wearing the same outfit she was wearing on her date with the hip hop star on Wednesday. Kanye has also released a song professing his love for the reality TV vixen.

The Grammy award winning hip hop star has already appeared on the Kardashian reality television franchise for E!, and has told Kim he would love to appear on the show again!

"Kanye is head over heels in love with Kim, and he has told her he would love to appear on the reality show if she wants him to. Kim is a bit leery of having her man appear on camera because of the whole fiasco with her soon-to-be-ex-husband, Kris Humphries, but watch for Kanye to make several appearances on the show towards the end of the season. Viewers won't see him featured in the first part of the season, and it won't be all about Kanye," a show insider tells RadarOnline.com exclusively.

While Kanye says in his new song Theraflu that he "fell in love with Kim," while she began dating Humphries, we reported back in January about their on-going hook up.

"They were both cheating," Kanye's ex Amber Rose exclusively told Star magazine. She said the pair hooked up while they were both in relationships with A-listers — Kim with NFL star Reggie Bush and Kanye with Amber!

"Kim feels extremely comfortable with Kanye because she feels that for the first time she is with a partner that understands what she does for a living and doesn't scrutinize her for being in a reality show….She also doesn't feel like Kanye is using her, like she did with Kris," the source says.

Keeping Up With The Kardashians' new season premieres Sunday, May 20 on E!.
Wait, are the Kardashians currently filming the new season, or has it already "wrapped"? Like, what's the post-production on KUWTK? I know I shouldn't care, but it makes sense, I suppose, if Kim is currently filming new episodes right now. At least it feels slightly authentic, unlike the last season which Kim had to "reshoot" after she split from Kris so that she could add a bunch of stuff to villainize him. I wonder if Kanye does reshoots? Ugh. Dear God, I never thought I would see Kanye make appearances on a basic cable reality show.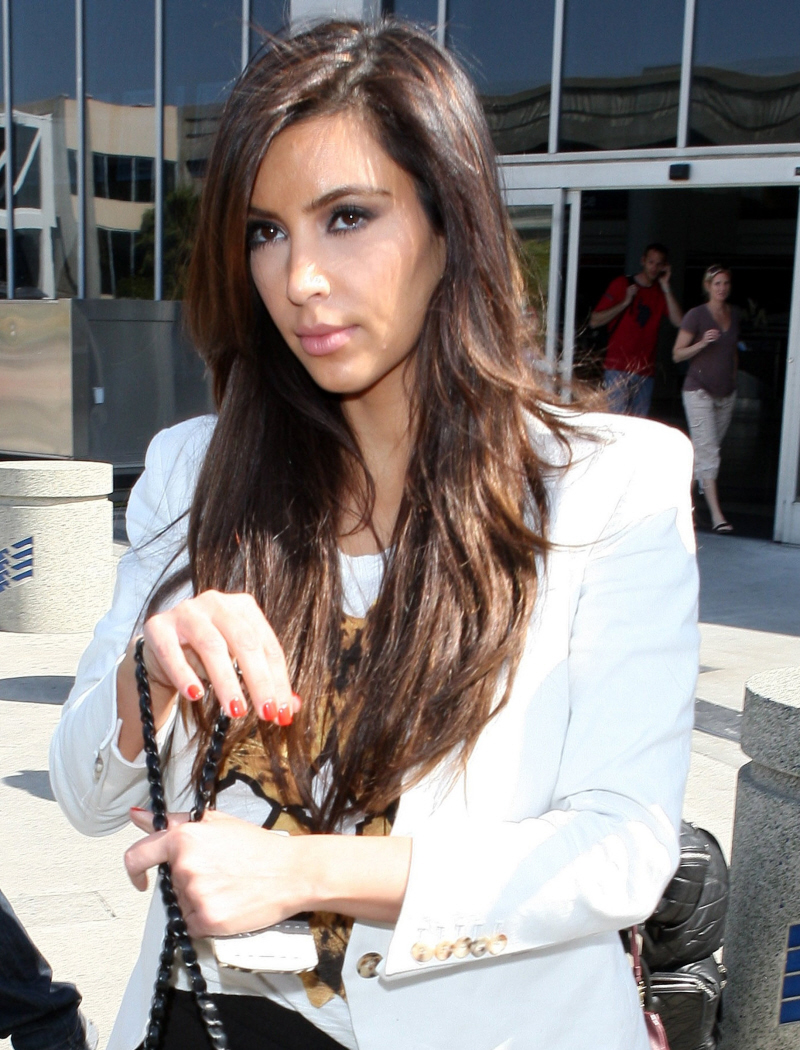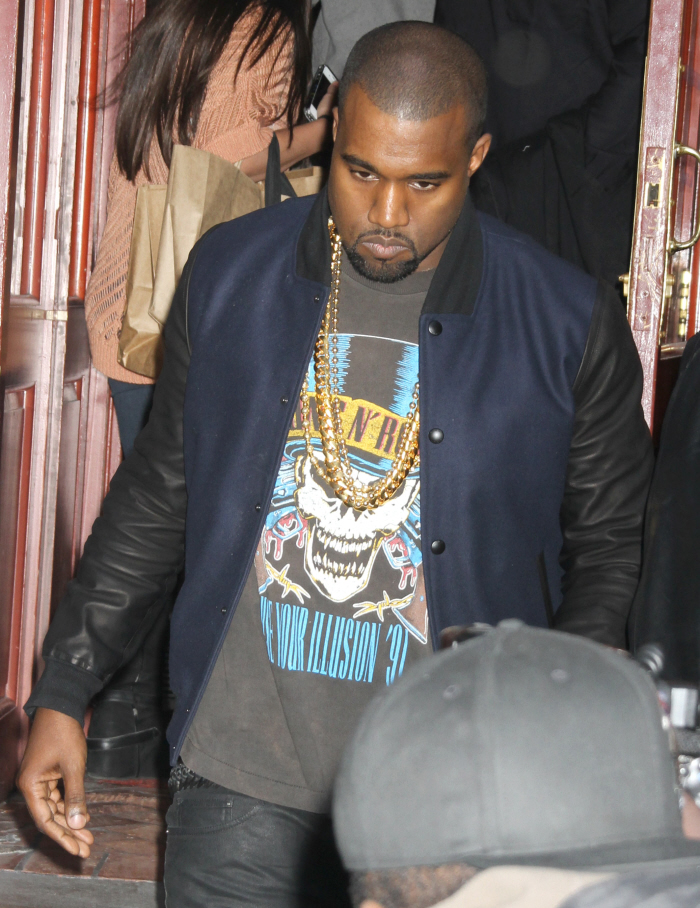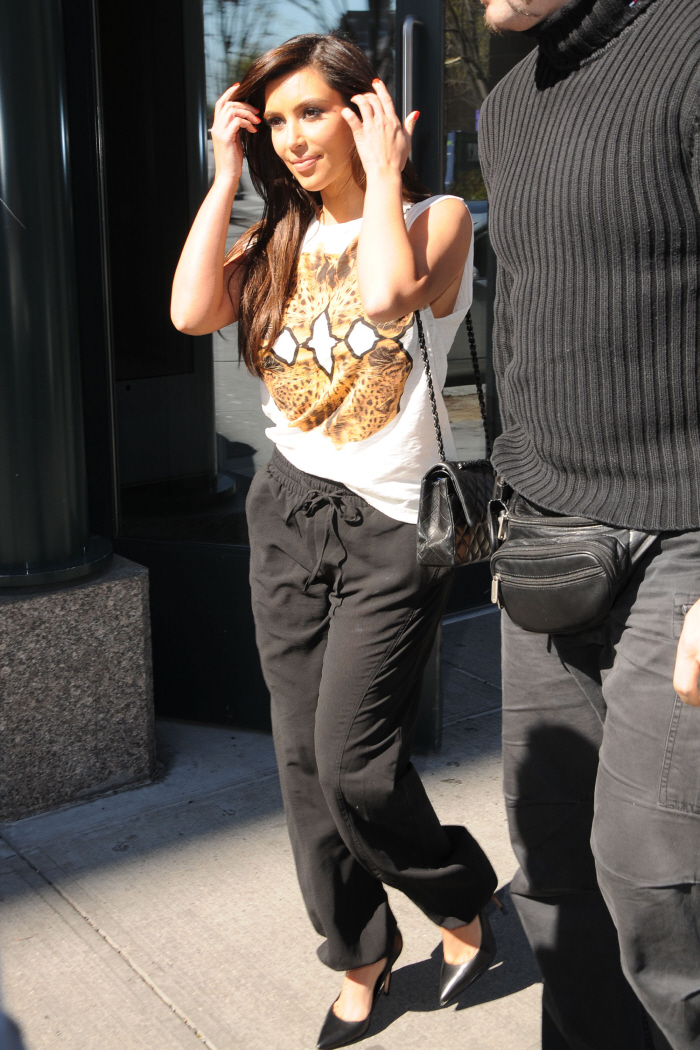 Photos courtesy of WENN, Fame/Flynet and Pacific Coast News.