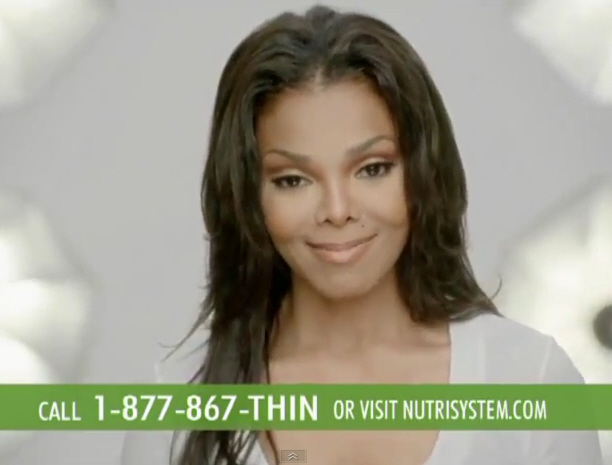 The last time I wrote about Janet Jackson, it was a little bit less than a year ago. Janet was doing several fashion events in Paris in May and June of last year. I noted at the time that Janet looked like she had gained a little weight – nothing drastic or anything, maybe about 20 pounds, tops. I even said it looked good on her – it made her look younger. Then, last December, Janet signed on to become the newest Nutrisystem spokeswoman. Now, Nutrisystem is – in my opinion – worse than Jenny Craig or Weight Watchers. Nutrisystem is the trashier, more budget weight loss system. I think Janet was slumming with this endorsement. But Janet didn't think so:
Janet Jackson's fans have loved her through thick and thin! The 45-year-old singer and Nutrisystem spokeswoman is famous for yo-yo dieting throughout her career.

"[My weight] is something I've dealt with all my life, and it's been an issue for me," she told Us Weekly. "People can relate to me because I have lived it. I truly understand what it's like to have a problem with weight loss, losing too much weight or gaining more than you desire to and becoming unhealthy."

Although Jackson "[doesn't] want to put a number on [how many] pounds I want to lose or have lost" she feels "Good. This is where I want to be."

"I still have a ways to go, and there's not a lot that I want to lose," she explained. "But I'll know it when I reach it."

Part of the reason Jackson's weight has fluctuated? She's an emotional eater. "When I'm down or really stressed, I eat because that's my comfort place," she said. "I've had a problem with my body image. So that's why it's really really important to get to where you really feel comfortable. You need to look at yourself and say, 'I like this, I feel good about this. I feel healthy, I feel strong, and this is where I want to be.'"

Jackson admitted the 2009 passing of her brother Michael had been stressful, but can "breathe a little better" now that the trial of his physician Conrad Murray is over. "It's been a difficult couple of years," she told Us. "And then I've been very, very busy on top of that."

"I have a little ways to go to get healthy and to feel the best that I KNOW I can feel," she added. "I know I'm on my way to success."
[From Us Weekly]
I mean… I get that. Janet is relatable. I like her more for talking about her weight fluctuations. What I don't like? When Janet endorses a budget weight loss program, loses a extreme amount of weight, and JACKS the crap out of her face. Are we supposed to think that what happened to her face is the product of weight loss? Because I don't. Here's Janet's new commercial:
Dear Miss Janet: WTF?!?!?!? Crazy cat-face. Nothing above her upper lip moves at all. UGH. Now, Janet has gotten tweaked before – for sure. But this is a really drastic and noticeable change, and she simply did NOT need it.
Janet when she first joined Nutrisystem: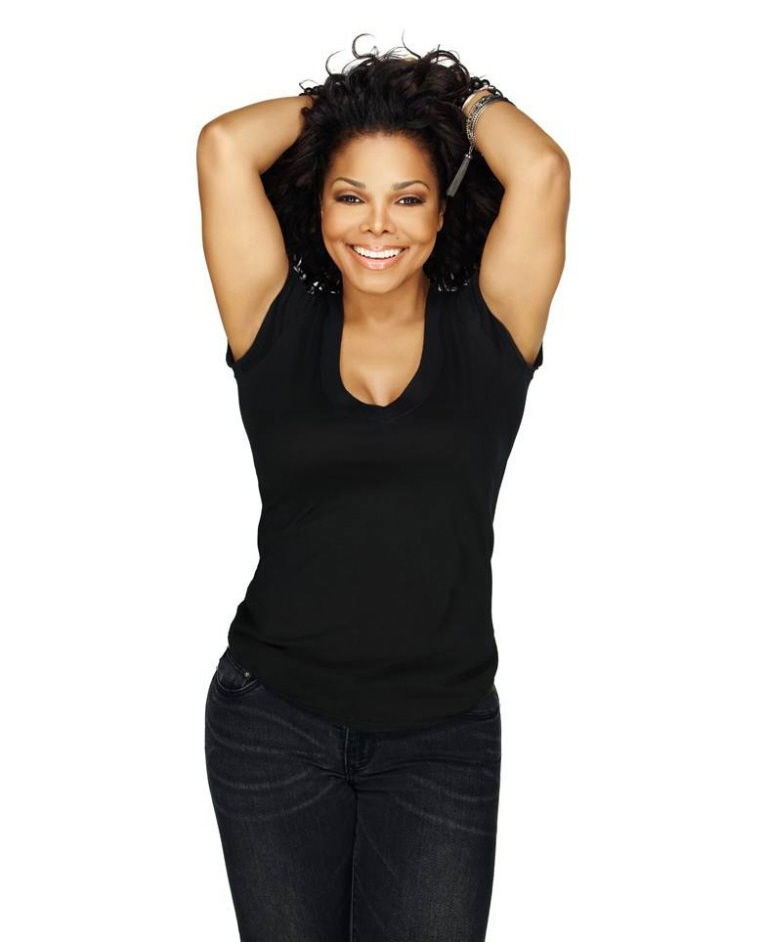 Janet after (I think she looked better before):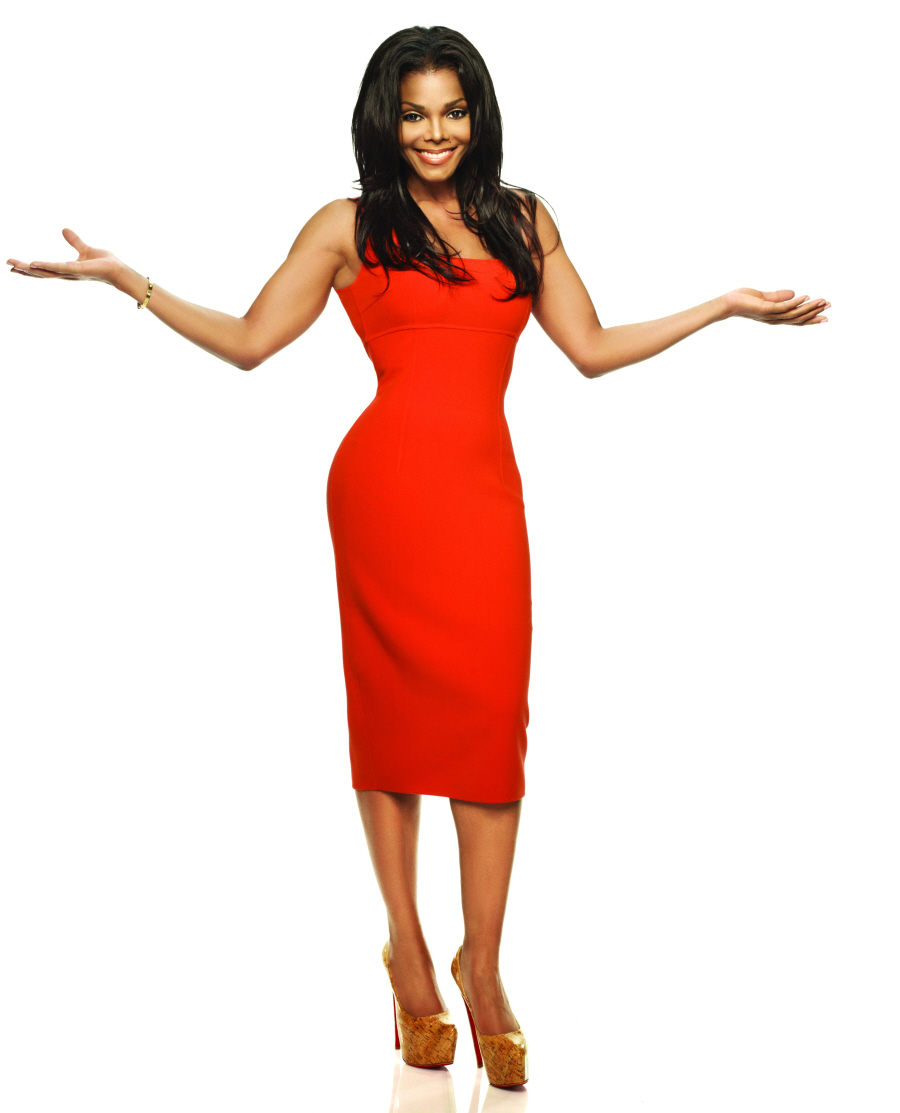 Ads courtesy of Nutrisystem.