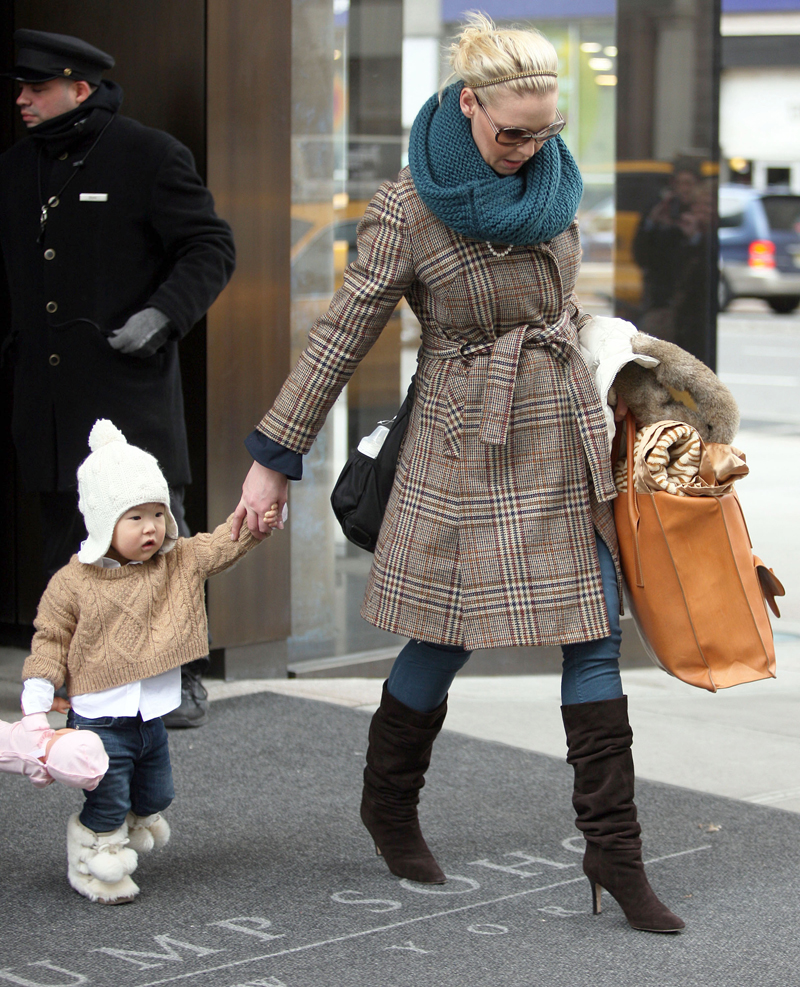 If you'd told me a year ago that I'd actually enjoy reading what I'll fondly refer to as "Deep Thoughts by Katherine Heigl," I'd have repeatedly laughed in your face. It's true though — Katherine's opinions on working outside the home as well as her hatred of "Dance Moms" and her admission that marriage is difficult have endeared me towards the presumed ice queen of sorts. Now Katherine has spoken about the difficulty of attempting to bond with her child, Naleigh. Of course, Katherine and husband Josh adopted Naleigh when she was quite nearly a year old, so it wasn't an instant process:
When Katherine Heigl and husband Josh Kelley adopted 10-month-old Naleigh from Korea in 2009, the new mom expected the mother-daughter bond to be strong and immediate.

Not so, the actress admits in an interview with German weekly newspaper, Bild am Sonntag. "People are always talking about the strong bond between mother and daughter, this magical connection — but we didn't have that," Heigl says.

She described the early days with Naleigh as "the hardest time in my life. … I fought incredibly hard for my daughter to accept me as mother. Her rejection almost broke my heart."

Heigl found the rejection so oppressive that she threw herself into her work which, she admits, "made the already difficult process of getting closer take even longer. … When I realized that, I immediately cut back on work."

That's when she left "Grey's Anatomy."

The child did bond with Kelley, which made Heigl wonder if she might be the problem. "At first I blamed myself and thought I was a bad mother. It took a while before I could admit to myself that the lack of trust had nothing to do with me," she says.

Now Heigl and her daughter have a tight bond. So tight that Heigl is unafraid to travel to South Korea with her now 4-year-old daughter. "I'd like to fly to South Korea with the family," she says, "to show her the country that she comes from."
[From People]
Until now, most people assume that Katherine left "Grey's Anatomy" merely because she thought she was just too good for television. Instead, Katherine had a damn good reason for doing so. Now she can focus on movies, where her schedule is a little bit kinder than a weekly drama and permits for more Naleigh time. Or at least, she could do so until recently before One for the Money crashed at the box office. Time for another career reinvention, methinks.
In related news, Naleigh is an absolutely adorable child. Those cheeks!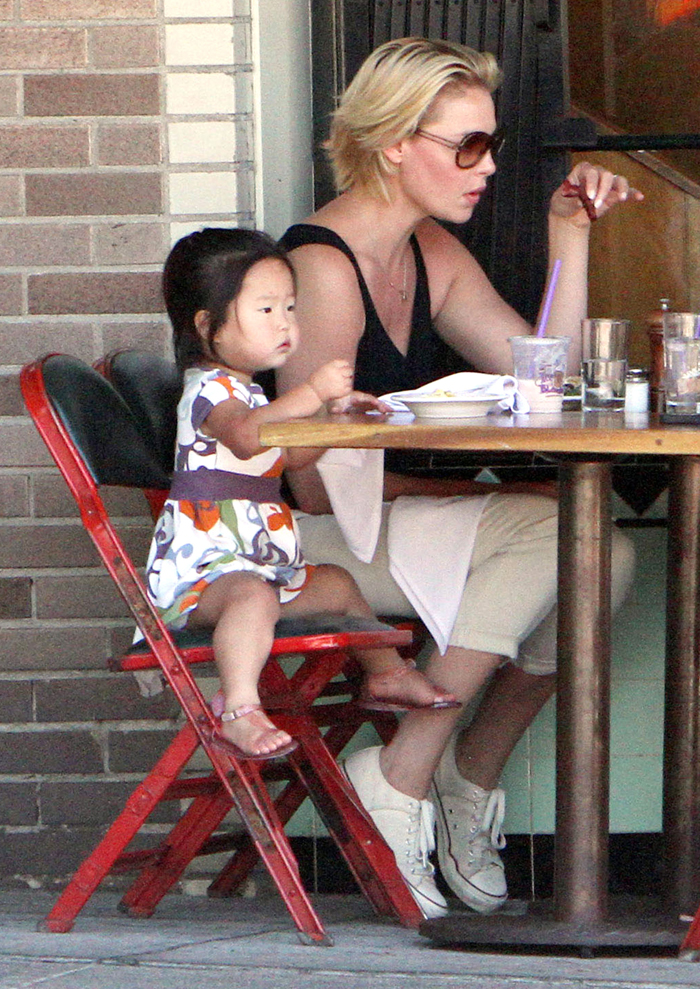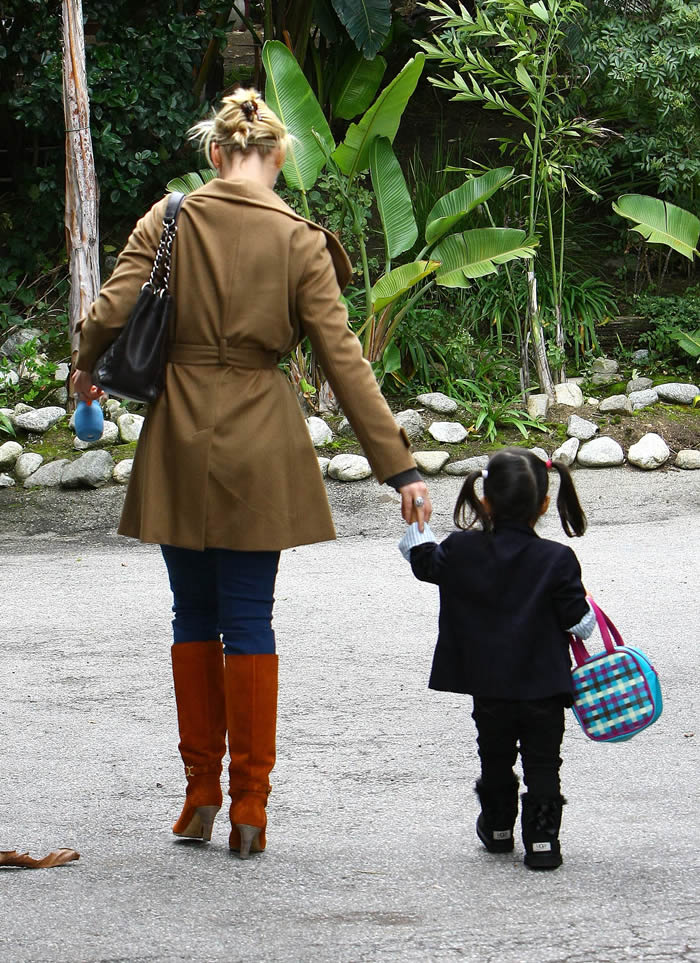 Photos courtesy of Fame/Flynet