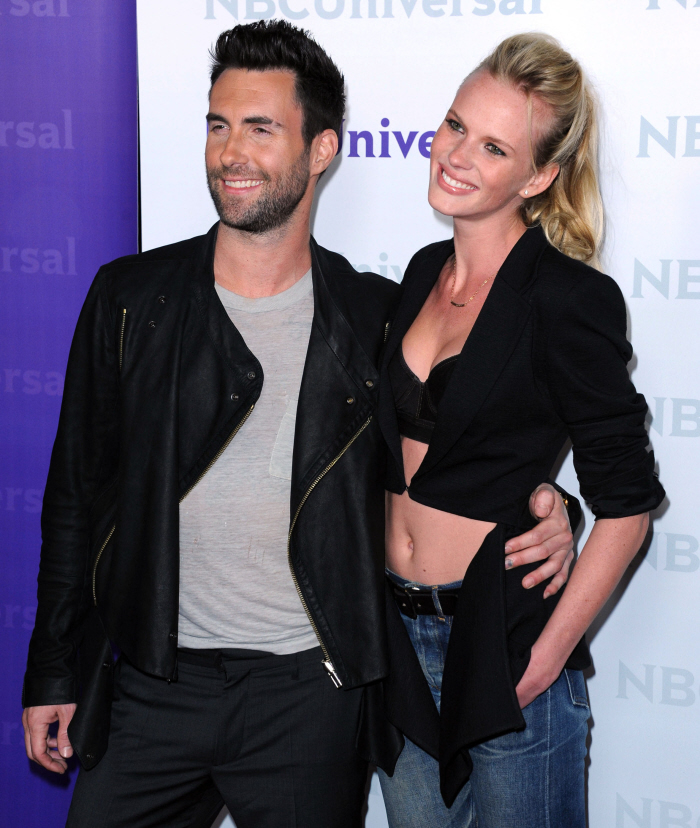 Last week, Anne V made sure that everyone knew she dumped Adam Levine. I thought Anne deserved a pat on the back for that one – she and Adam had dated for two years, and that's a long time to put up with someone so douchey. That's a long time to put up with someone whose idea of birth control is "pulling out." And I kind of loved that she (or her publicist) was so adamant about Anne doing the dumping. It made her seem like a girl with a plan. Now Us Weekly reports that Adam was totally devastated when Anne broke up with him via a press release:
Adam Levine is, well, in misery. After his Sports Illustrated swimsuit model girlfriend of two years, Anne Vyalitsyna, dumped him, she announced it to the world April 2 without giving him a heads-up.

"It was a cheap shot," a pal tells the new issue of Us Weekly (out now). "Anne didn't want it to look like he broke up with her."

The Maroon 5 frontman and Voice mentor, 33 — who was home in L.A. when Vyalitsyna broke up with him from NYC — "was blindsided," says a Levine pal. "Adam's heartbroken. He wasn't even fully sure they were really broken up."

The insider adds that as recently as late March, "he thought they were together!"

Though Levine didn't predict a split, friends of the couple saw it coming. "Anne said he didn't pay her enough attention," a friend of the model, 26, tells Us.

Another gripe: Levine wasn't planning to propose anytime soon. "As a woman, you get to a point where you want to get married," an insider explains. "Adam wasn't ready to take that step."

Vyalitsyna, it seems, is now on the hunt for someone who will. Says a source of the model – seen partying at NYC's Darby on April 1st – "she's telling people she wants to meet guys!"
[From Us Weekly, print and online editions]
Though I hate to admit it, Adam will probably have no trouble drowning his sorrows in an endless amount of model ass. He has a type (models), and for whatever reason, those are the girls who flock to him. Of course, he could go in another direction and end up with Jennifer Love Hewitt, who has publicly discussed her crush on him. But seriously – what dude goes from a Victoria's Secret model to J. Love? Poor J. Love. As for Anne V and any potential men she could end up with… well, she's Leonardo DiCaprio's type. Has Leo ever dated a Russian? Ooooh, now I'm obsessed with the idea of them together. That should totally happen.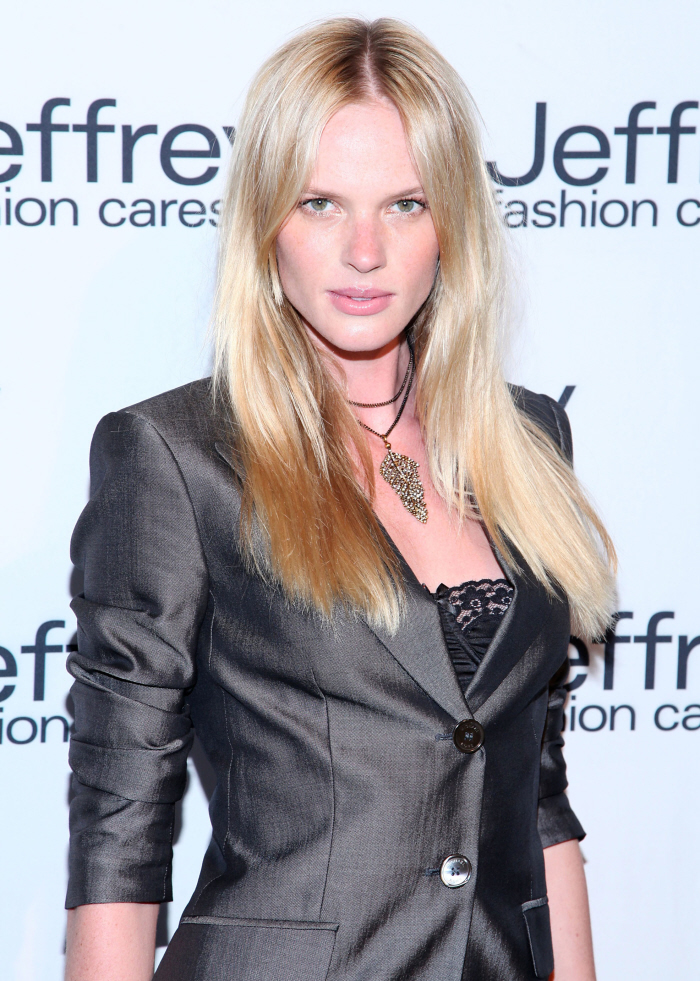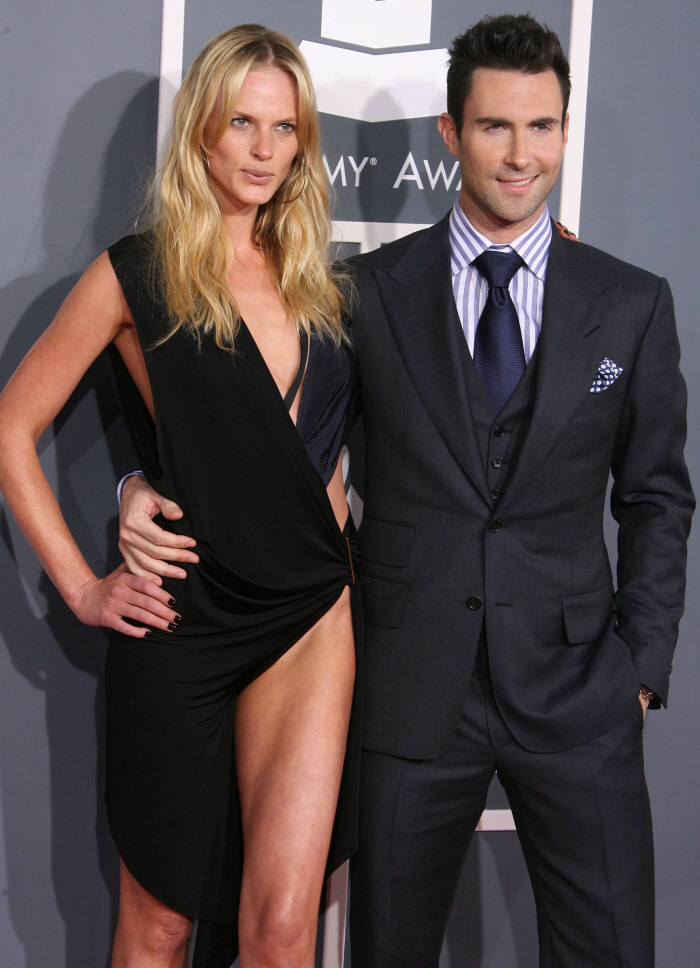 Photos courtesy of WENN.