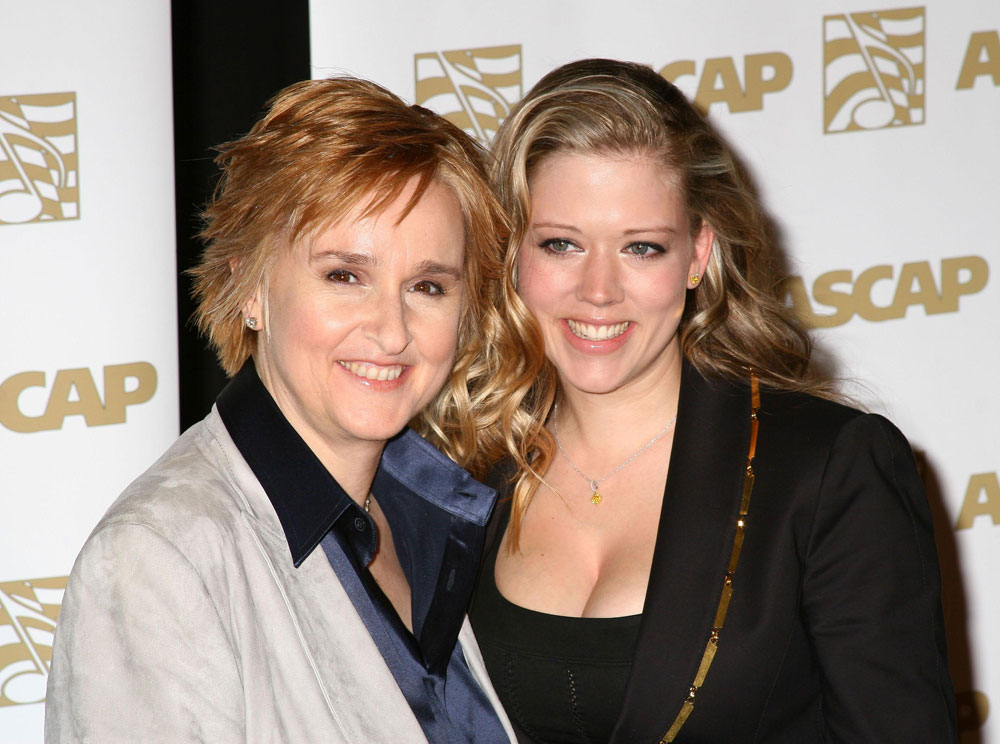 Melissa and Tammy Lynn Michaels in 2007
I covered the Melissa Etheridge and Tammy Lynn Michaels split when it was happening, and I have to say I ended up not liking either of them. At first I had sympathy for Tammy because she was never legally married to Melissa under California law (in the window when same sex marriage was legal before it wasn't again) and she seemed to be lacking legal protection to secure her rights as a spouse and mother. Reports claimed that Melissa was cheating on Tammy, her partner of nine years and the mother of their now five year-old twins, son Miller and daughter Johnnie Rose. Tammy confirmed the cheating stories last year in a blog entry in which she said that her twins told her about it, and that Melissa had a box of vibrators, presumably intended for sexy times with her new girlfriend, delivered to her by mistakes.
These two eventually worked out some kind of tentative monthly support and custody plan for their children, but they're not successfully co-parenting by any means. Tammy Lynn has petitioned the court to increase her child and spousal support beyond the $23,000 a month she's getting. She also claims that Melissa is alienating the children against her and that they act distant and are not affectionate after they return to her care. Plus Melissa allegedly didn't give their son antibiotics he needed for his ear infection and she won't get the children vaccinated. It sound like a big mess, with two little kids being affected by it. Tammy Lynn, 37, is a TV actress who was on the WB show Popular, which ran from 1999 to 2001. She has appeared on The L Word and Committed. Around 2005 she put her career aside for motherhood, and she just started working again on another film project recently. Here's more on the their latest court drama, thanks to TMZ. You can read the documents in a PDF on E! Online:
Melissa Etheridge's ex-GF Tammy Lynn Michaels claims she's barely scraping by on the $23,000 a month Melissa currently pays her in partner and child support — and now, she wants a massive raise … this according to new court docs obtained by TMZ.

Tammy just filed the papers in the couple's infamously bitter separation claiming Melissa makes roughly $177,882.00 PER MONTH … and got Tammy accustomed to an extravagant lifestyle while they were together … so the $23k is incredibly unfair.

Tammy — a former actress — also claims she has "virtually no savings" and would need "extensive retraining" if she were to rejoin the workforce.

Tammy claims Melissa is also brainwashing the kids — training them to be emotionally distant and rude to Tammy … and now they won't even give her a hug.

Tammy also accuses Melissa of cursing around the children — including one instance … when she told Tammy to "get the f**k off my back" in front of the kids. According to Tammy, Melissa also refuses to let the kids get vaccinated.

As for the reason behind the mudslinging — Tammy and Melissa are headed into a settlement conference in May to determine support and custody issues … so it's important for Tammy to demonstrate she's the better mom.

On top of increased support, Tammy also wants Melissa to pay her $120,000 legal bill. Calls to Melissa were not returned.
[From TMZ]
$23,000 a month sounds like an insane amount of money to me, but I don't have that lifestyle by any means. It's worth noting that Melissa now lives in the house she once shared with Tammy, which is valued at $4.5 million. The court papers claim that Tammy "has limited income and virtually no savings." They add that she "may also require extensive retraining before she is viable in the workforce." We know she can't write coherently. I know that sounds harsh but it's true. There's a difference between being poetic and not making sense.
Here's Melissa with her new girlfriend, Linda Wallem, on 4-10-11. The Enquirer reported that Wallem was Tammy's best friend and was a friend of their family for years before she took up with Melissa.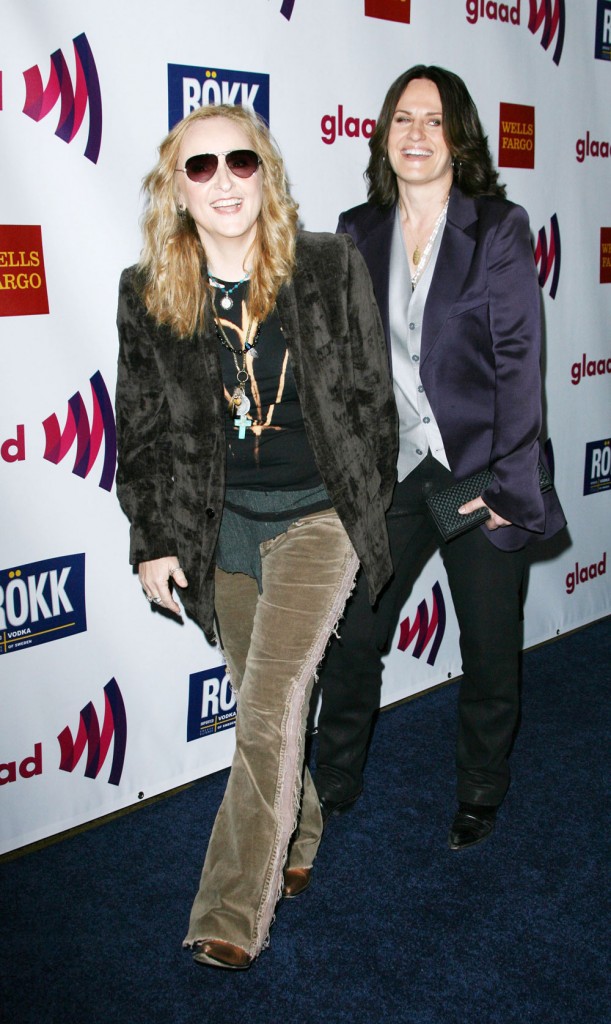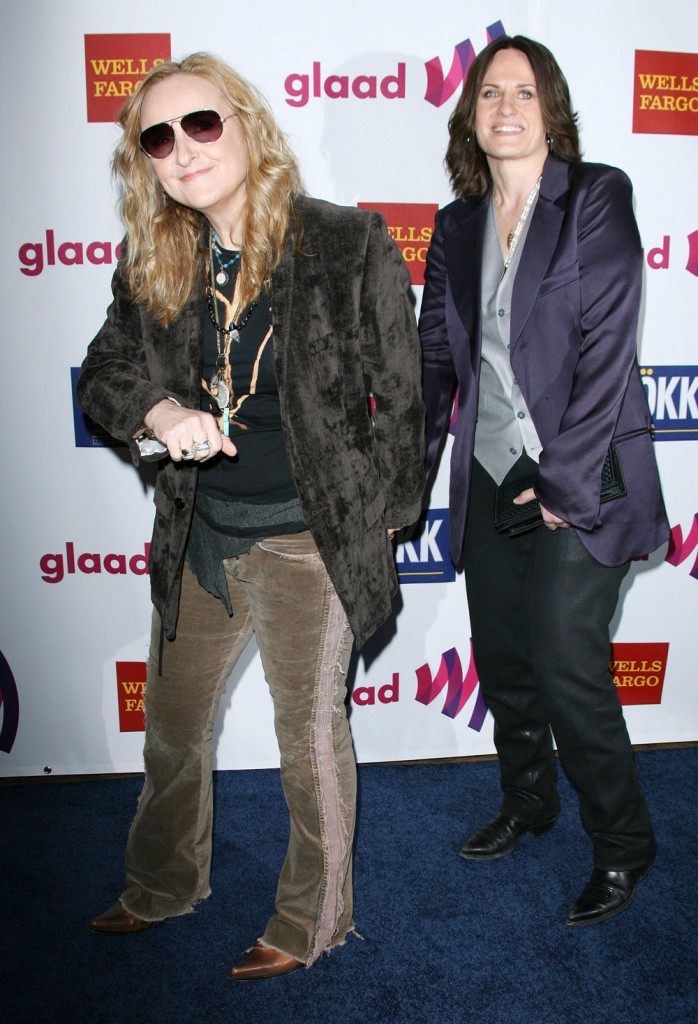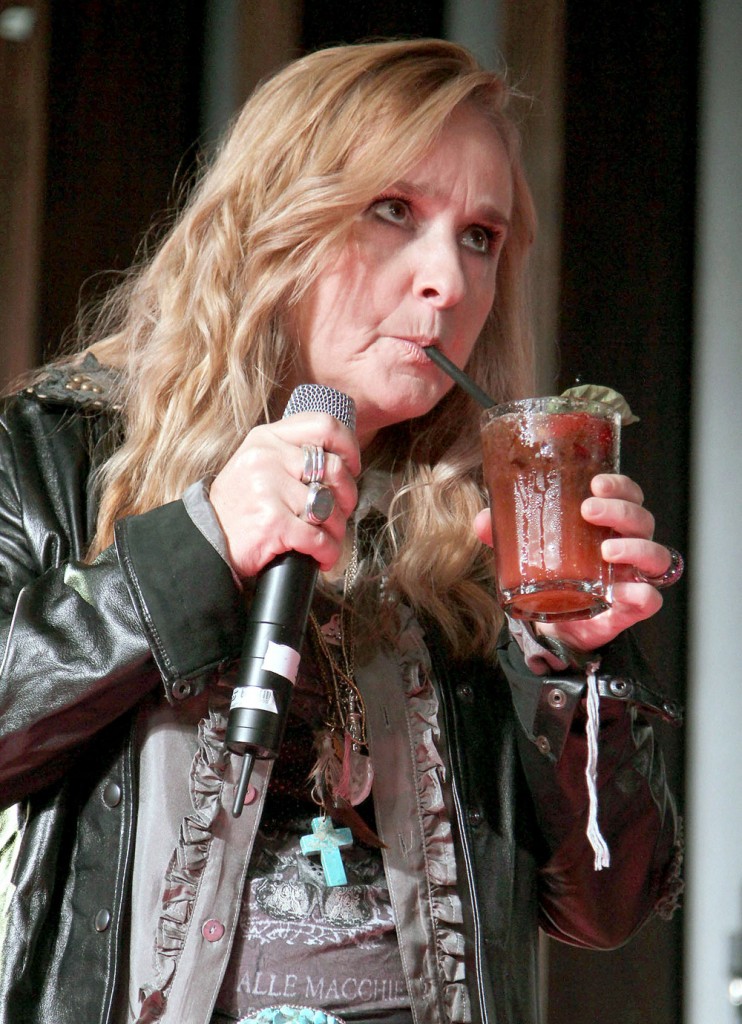 Photo credit: WENN.com