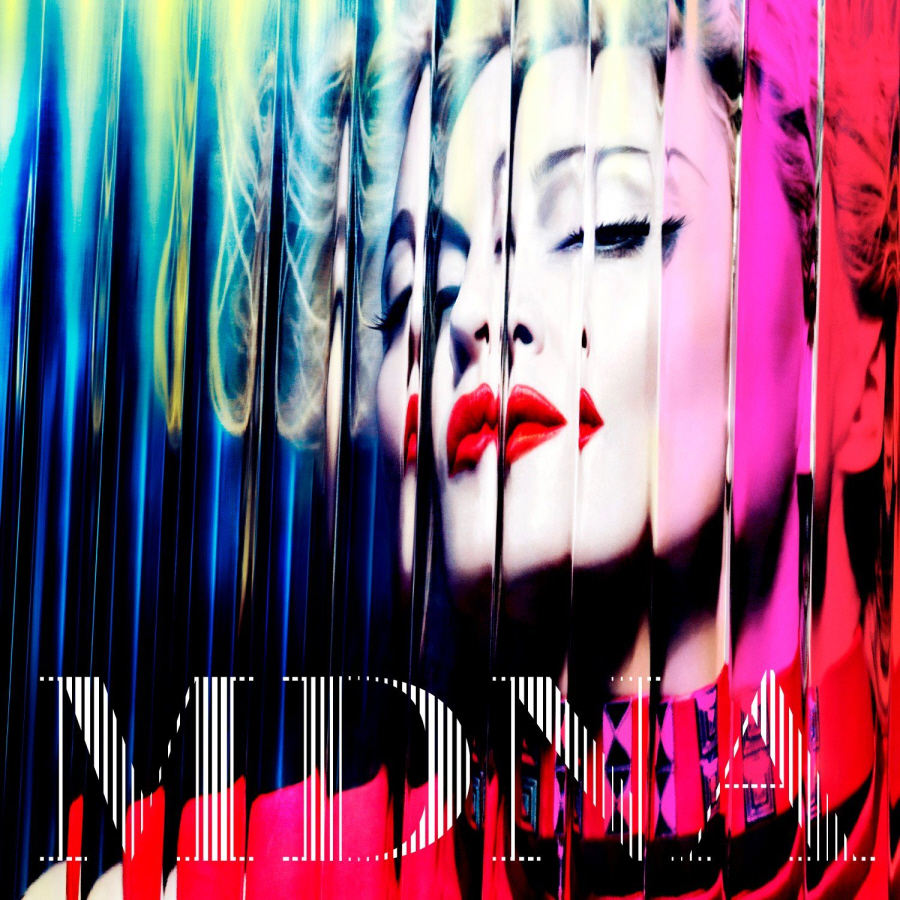 Madonna really wanted her new album, MDNA, to work out. She seemed like she was back to her old stunt-queen self, causing controversy at the Super Bowl (not really), releasing "controversial" music videos for "Give Me All Your Luv" and "Girl Gone Wild" (except not really, they were just bad, try-hard videos). And she also had some "controversial" cross-promotional crap when the commercial for her "Truth or Dare" perfume was banned on ABC, sort of, because no one wanted to look at Madonna's jugs. Madonna was working all of the old angles, hoping that MDNA would blow everyone away and sell like crazy and then she would be on top, forever and always and she would be the most important person for ETERNITY!! Except nothing happened. No one is buying Madonna's album. Poor Madge.
Madonna's new CD MDNA has crashed and burned, leaving a record-setting failure in its wake. With numbers still being finalized, it appears that the Material Girl has become immaterial to listeners, evidenced by an 88 percent crash from week one to week two of sales.

The CD sold 359,000 copies when it debuted at the top of the Billboard charts and has now plummeted to 46,000 copies.

And here's a I-wish-I-hadn't-said-this quote from her manager, Guy Oseary, issued when things were going well: "People are really digging it," he claimed about MDNA. "We feel good about the album. It's her 12th album and the same story she had 30 years ago. That's an amazing accomplishment."

Perhaps he should have read some of the reviews, which painted Madonna as out of touch and tired. Said the LA Times: "MDNA more than anything sounds like an album made by someone who's lost touch with the desires of today's popular music… the Madonna of today has lost the art of surprise."

Well not entirely, because her record failure has surprised some people, especially Oseary, who clamed Madonna didn't need to heavily promote the album because the music would speak for itself. Apparently it did. And no one is listening.
Reports also indicate that while MDNA sold well in its first week of release, the sales numbers were partially the result of some "trickery" (or "gristly magic"). Her label, Interscope, joined up with Live Nation (owner of Ticketmaster) to combine album "sales" with ticket sales for Madonna's upcoming tour. Meaning that everyone who paid an exorbitant amount for a ticket to one of Madonna's upcoming tour dates got a free copy of MDNA, and then Interscope counted those free albums into the sales numbers. Which may have inflated the "359,000 copies" number by as much as 185,000. Meaning that maybe Madonna only sold 179,000 copies of MDNA, and the rest were given away for free. Meaning that Lionel Richie's new album totally out-sold her. Poor Madonna.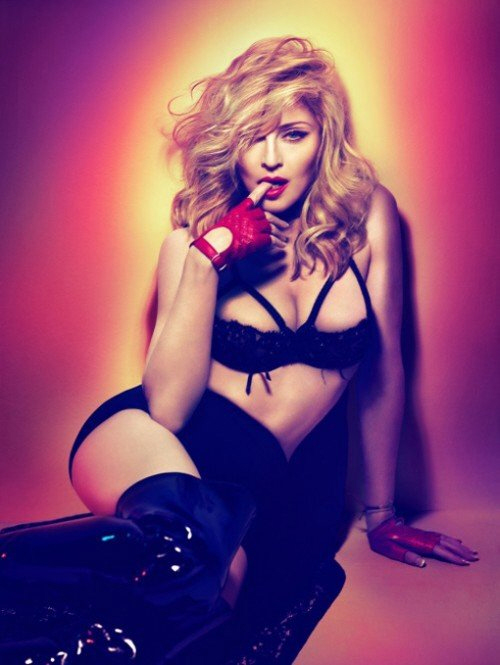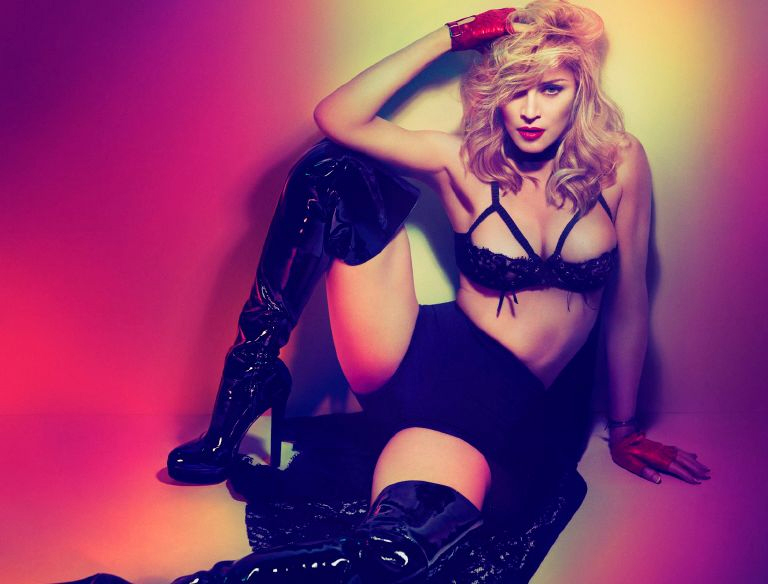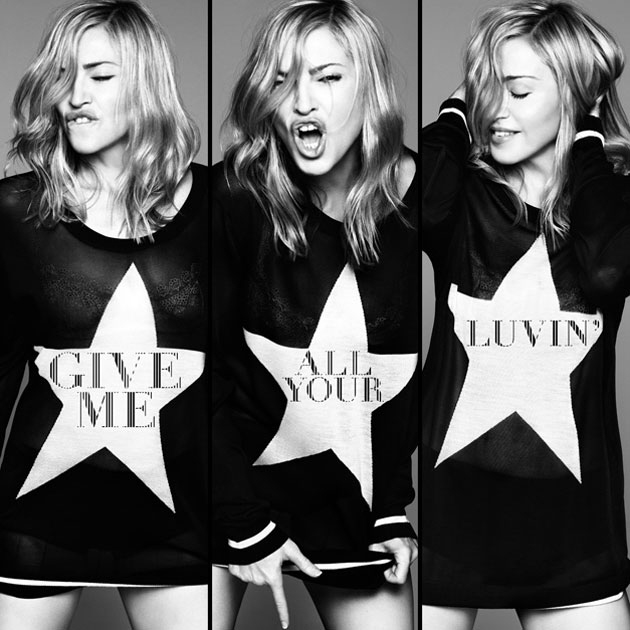 Photos courtesy of Madonna's MDNA art.