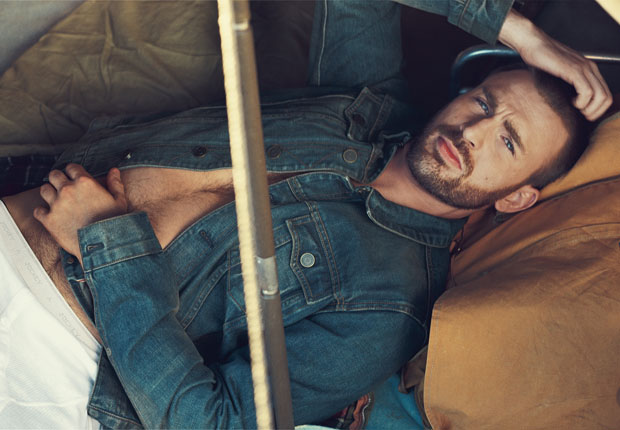 Chris Evans covers the May issue of Details to promote (what else?) the upcoming Avengers movie, in which he reprises his titular Captain America role. The photoshoot isn't terrible — it's not as Timberlake-y as his recent Prestige shoot or nearly as skeezy as last year's GQ shoot — but it leaves a bit to be desired. The interview, however, is hilarious — blame the Bud Light, perhaps? I had no idea this guy was so funny, so buckle up for that part of the ride. Otherwise, we've heard Chris talk before about his press-related and Hollywood-related stage fright. Now Robert Downey Jr. also adds his perspective on the phenomenon as well. Here are some excerpts from the interview: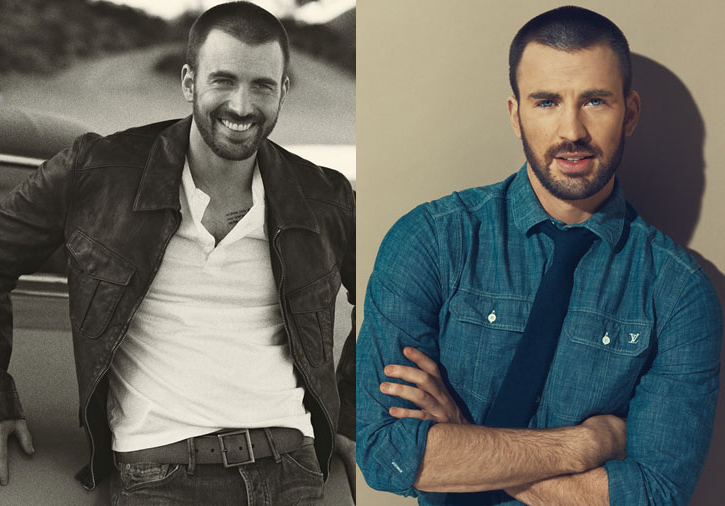 Robert Downey Jr. on Evans: "I'd seen him around. We share an agent. I like to spend a lot of my free time talking to my agent about his other clients-I just had a feeling about him." Downey diagnoses his friend with what he terms "low-grade red-carpet anxiety disorder." "He just hates the game-show aspect of doing PR," Downey says. "Obviously there's pressure for anyone in this transition he's in. But he will easily triple that pressure to make sure he's not being lazy. That's why I respect the guy. I wouldn't necessarily want to be in his skin. But his motives are pure. He just needs to drink some red-carpet chamomile."

Scarlett Johansson on Evans: "Basically every actor including myself, when we finish a job we're like, 'Well, that's it for me. Had a good run. Put me out to pasture.' But Chris doesn't strike me as someone who frets about the next job. He has this obviously masculine presence-a dude's dude—and we're used to seeing him play heroic characters, but he's also surprisingly sensitive. He has close female friends, and you can talk to him about anything. Plus there's that secret song-and-dance, jazz-hands side of Chris. I feel like he grew up with the 'Partridge Family.' He'd be just as happy doing Guys and Dolls as he would Captain America 2."

On his type of chick: "I love wet hair and sweatpants. I like sneakers and ponytails. I like girls who aren't so la-di-da. L.A. is so la-di-da. I like Boston girls who sh-t on me. Not literally. Girls who give me a hard time, bust my chops a little."

He's always hungry: "If I could just take a pill to make me full forever, I wouldn't think twice."

He's unnaturally close to his mom: "The first time I had sex, I raced home and was like, 'Mom, I just had sex! Where's the clit? Still don't know where it is, man," he says, then breaks into a smile composed of equal parts sh-t-eating grin and inner peace. "I just don't know. Make some movies, you don't have to know."

He's a Buddhist who loves to drink: "The majority of the world is empty space. Empty space!" he says again, slapping the table and sort of yelling. Then, in a slow, breathy whisper, he repeats: "Empty space, empty space. All that we see in the world, the life, the animals, plants, people, it's all empty space. That's amazing!" He slaps the table again. "You want another beer? Gotta be Bud Light. Get dirty-you're in Boston. Okay, organize your thoughts. I gotta take a p-ss …"
[From Details]
Ohmygawd. All of a sudden, I'm entirely going fangirl on this guy. Too bad I've never been to Boston, right? Hey, I can pretend. But seriously, I can really appreciate that Evans has a very healthy sense of humor on top of his usual navel-gazing, introspective talk. Other than the part of talking with his mom about sex (which admittedly is a bit too much), he's basically endearing himself as the full package in this Details interview. Here's more of the photoshoot, which I also wish was shot with the benefit of Bud Light.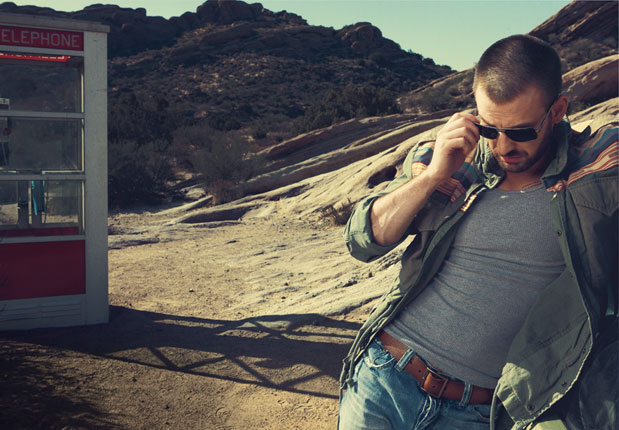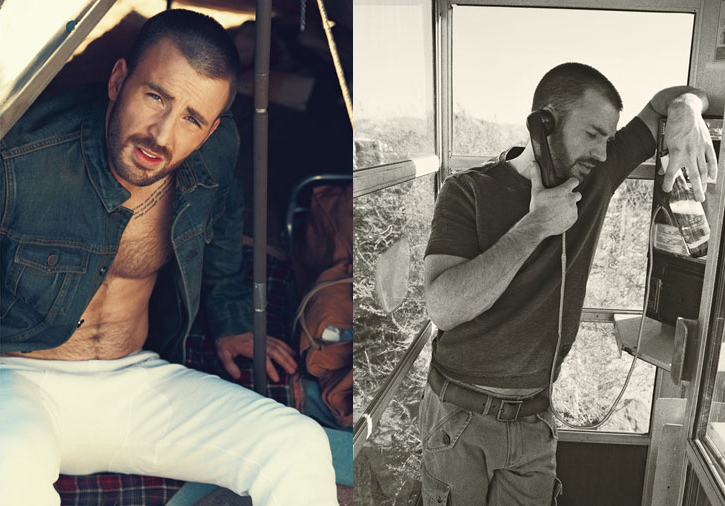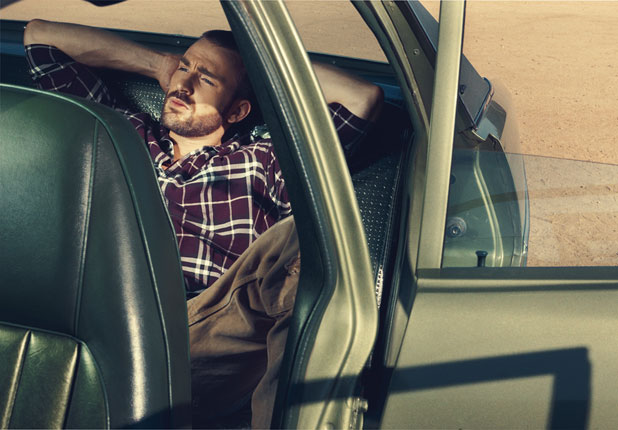 Photos courtesy of Details]