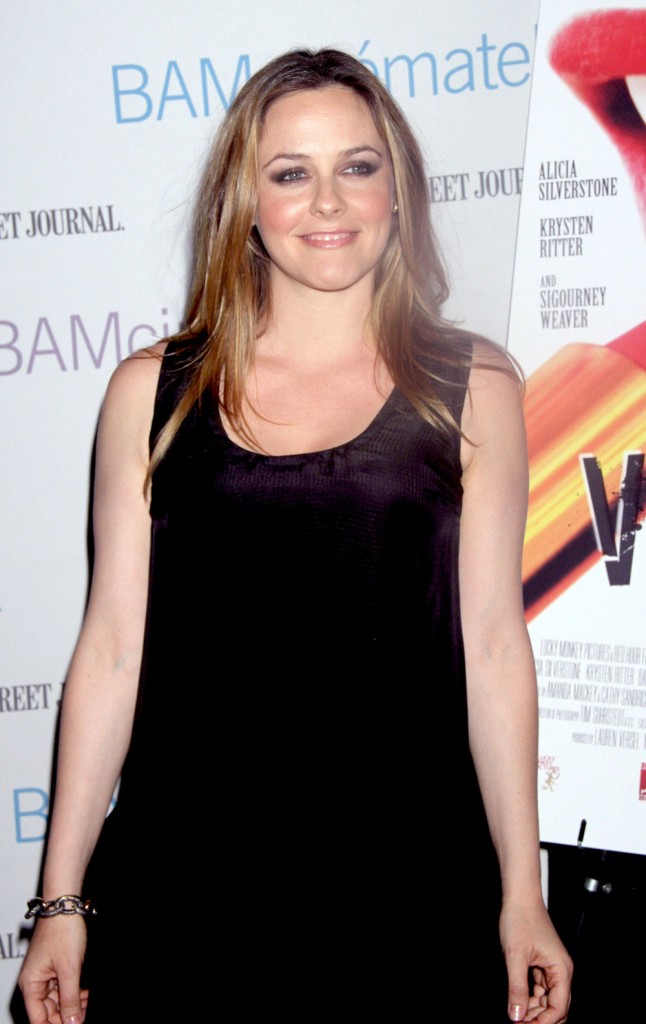 This story came out a little earlier this week, but we're (ok I'm) lazy and just getting to it now. Alicia Silverstone of course recently posted a video in which she was shown chewing up some food and feeding it to her toddler son, Bear Blu (his actual name) directly from her own mouth. The video quickly went viral, with the general response being WTF? I guess I can understand chewing up food for your child, but it seemed kind of out there to feed the kid like a baby bird and to post a video of it online. It's an actual natural childcare thing though, and Alicia thinks it's no biggie. She was recently asked about the video during a screening for her new film Vamps. She wasn't embarrassed about it, basically said it was a natural thing to do, and added that she found it adorable that her son eats like that:
Despite the fallout since her March video, the actress maintains that there's nothing wrong with her mealtime method.

"People have been feeding their kids that way for thousands for years. It's a weaning process," Silverstone, 35, told reporters Saturday at a screening of her cult classic Clueless and upcoming film Vamps at the Brooklyn Academy of Art and Music.

"He attacks my mouth and I think it's adorable … it makes me laugh every time he does it," she says.

"He also knows how to use his hands and he also eats regular food. When babies are weaning, he still breastfeeds. Some people think that's disgusting too, which is insane."

As for the critical commentary that followed, "Honestly, when I posted the video I was not thinking, so maybe I was like [Clueless character] Cher!"

Besides, she points out, it was a personal video posted on her website — hardly propaganda.

"I didn't think I was inventing anything. I really wasn't trying to tell anybody what to do," explains the actress, adding that she was definitely not intending to "cause such a ruckus."
[From People]
DListed has more quotes from Alicia's interview. Including this gem, which made me laugh. I work out at the Y too and I can imagine this happening. "Every time my husband [Christopher Jarecki] goes to the YMCA, some guy comes over and says, 'That's how we do it in the South.' Between him getting those great comments and me knowing in my gut it's natural and lovely, I really wasn't trying to tell anybody what to do." She's just really chill and blase about everything.
Well I still think it's bizarre, but good for her for owning it I guess. As I said in our first story about this, as long as her kid is happy and healthy that's what matters. It sounds like she handled the fallout from that video very well, with a big shrug.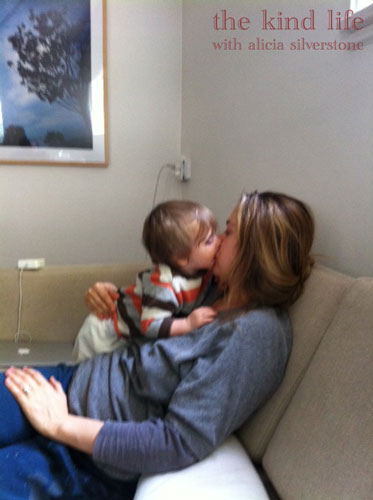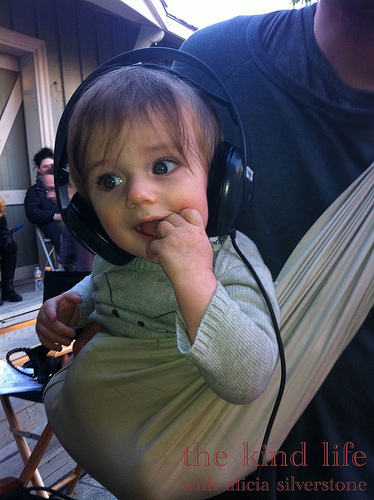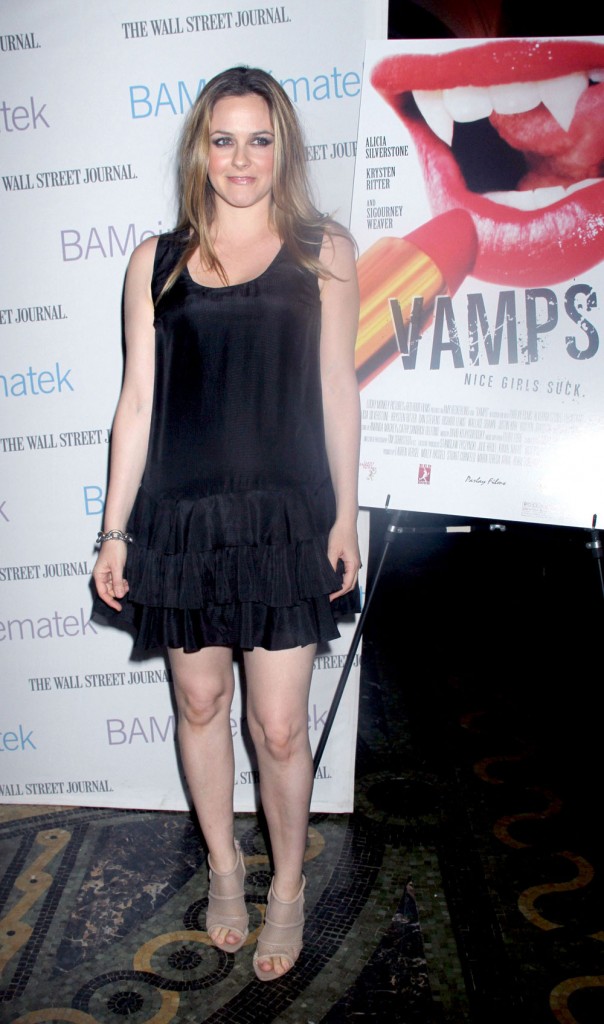 Photos credit The Kind Life and WENN.com