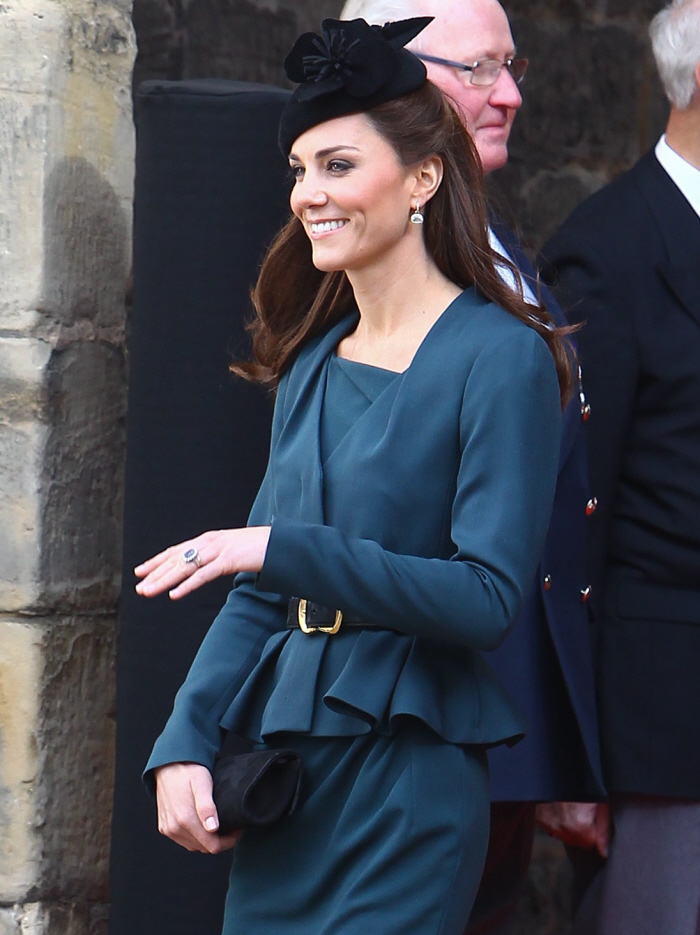 I just spent way too much time looking through Duchess Kate photos. I've tried to select some of the best shots of her jewelry. From my extensive research from the photo archives (about 15 minutes worth of research), I've come to the conclusion that Kate has two favorite pairs of earrings which she wears for nearly every public outing, at least over the course of the past three months. One pair – the pair she's worn for nearly every public outing lately – is the pair she got for Christmas from Prince William. Those are the lovely drop earrings which are allegedly some light-colored green amethysts. But for one appearance, she wore sapphire drop earrings, and this report from In Touch claims that William gave her those as well. While the amethysts were bought new by William, apparently the sapphires are part of a whole set that was once owned by Princess Diana, and William is slowly giving Kate all of the sapphire pieces to go with his late mother's sapphire engagement ring. Creepy? Or sweet?
He's already given her something no other man could ever match – the adoration of an entire nation. But Prince William isn't the sort to slack off when it comes to treating his sweetheart.

Last summer, he gave Kate Middleton a pair of his mother's favorite diamond-and-sapphire earrings – and a royal insider tells In Touch that on their first anniversary on April 29, the Duchess of Cambridge will likely find herself in possession of a priceless heirloom.

"I expect William will definitely give Kate more jewelry," the insider says. "Very likely a piece from Princess Diana's extensive private collection."

William's already given Kate a pair of diamond-and-sapphire earrings which were Diana's, and which match Kate's sapphire engagement ring. It seems likely that Diana's sapphire necklace is next.

And if the idea of being slowly covered in her later mother-in-law's '80s-ear gemstones seems less than thoughtful, consider that William is always careful to tell kate she's free to alter them at will, to make sure they suit her. In fact, she turn the earrings, originally studs, into drop earrings. No wonder she's a fashion icon!
[From In Touch Weekly, print edition]
In Touch also says that Will and Kate plan to spend their anniversary alone. Alone except for all of the jewels! I seriously don't admire much of Kate's life, but I am extremely jealous of her current crop of jewelry, and all of the jewelry she's going to receive over the course of her marriage. Not to mention all of the jewelry she simply gets to borrow and play with from all of the royal archives! GAH!!!!!!!! That is why you spend nine years Waity-ing. So that one day you can cover your bed with diamonds, sapphires, rubies, emeralds, amethysts and more, and you can roll around on all of them naked. Or something. Well played, Waity.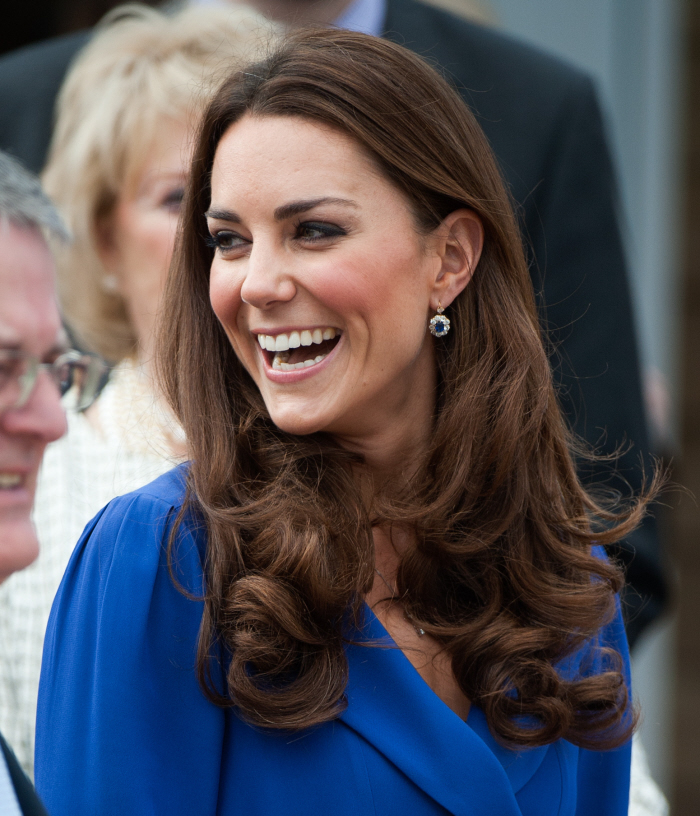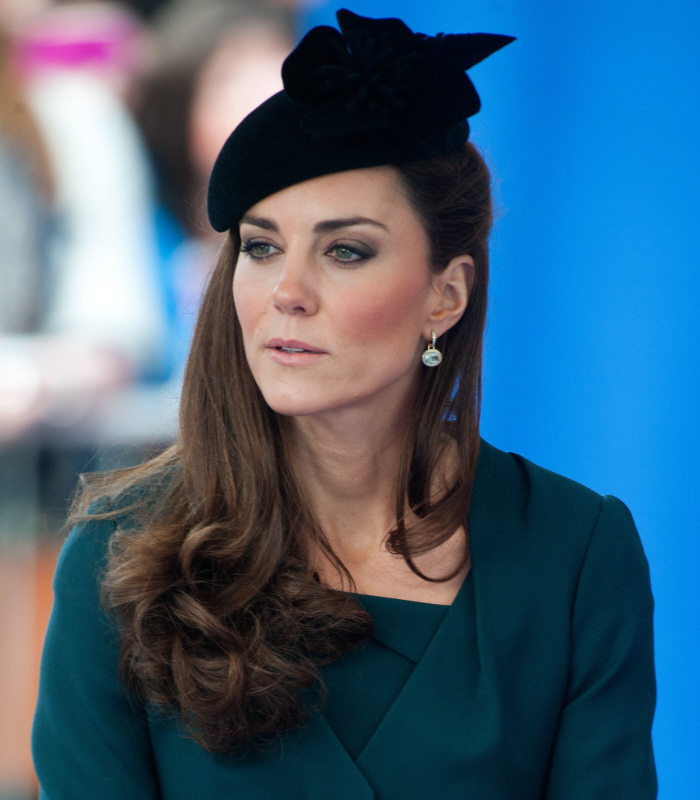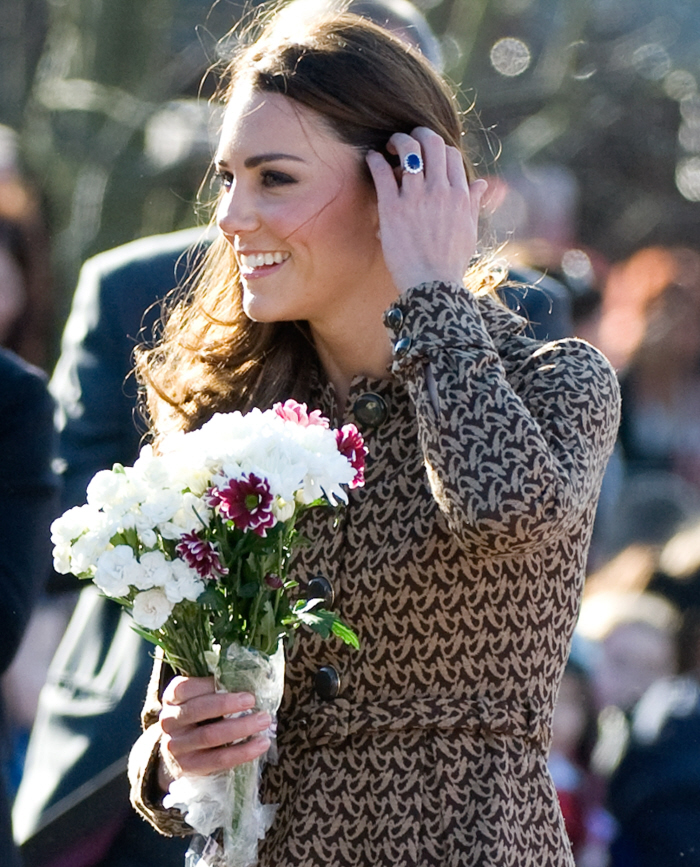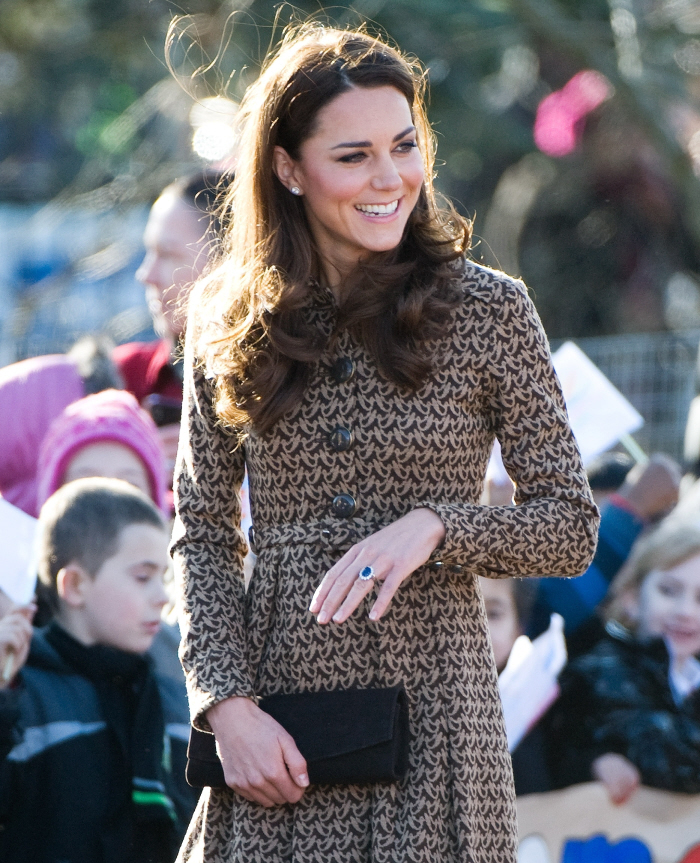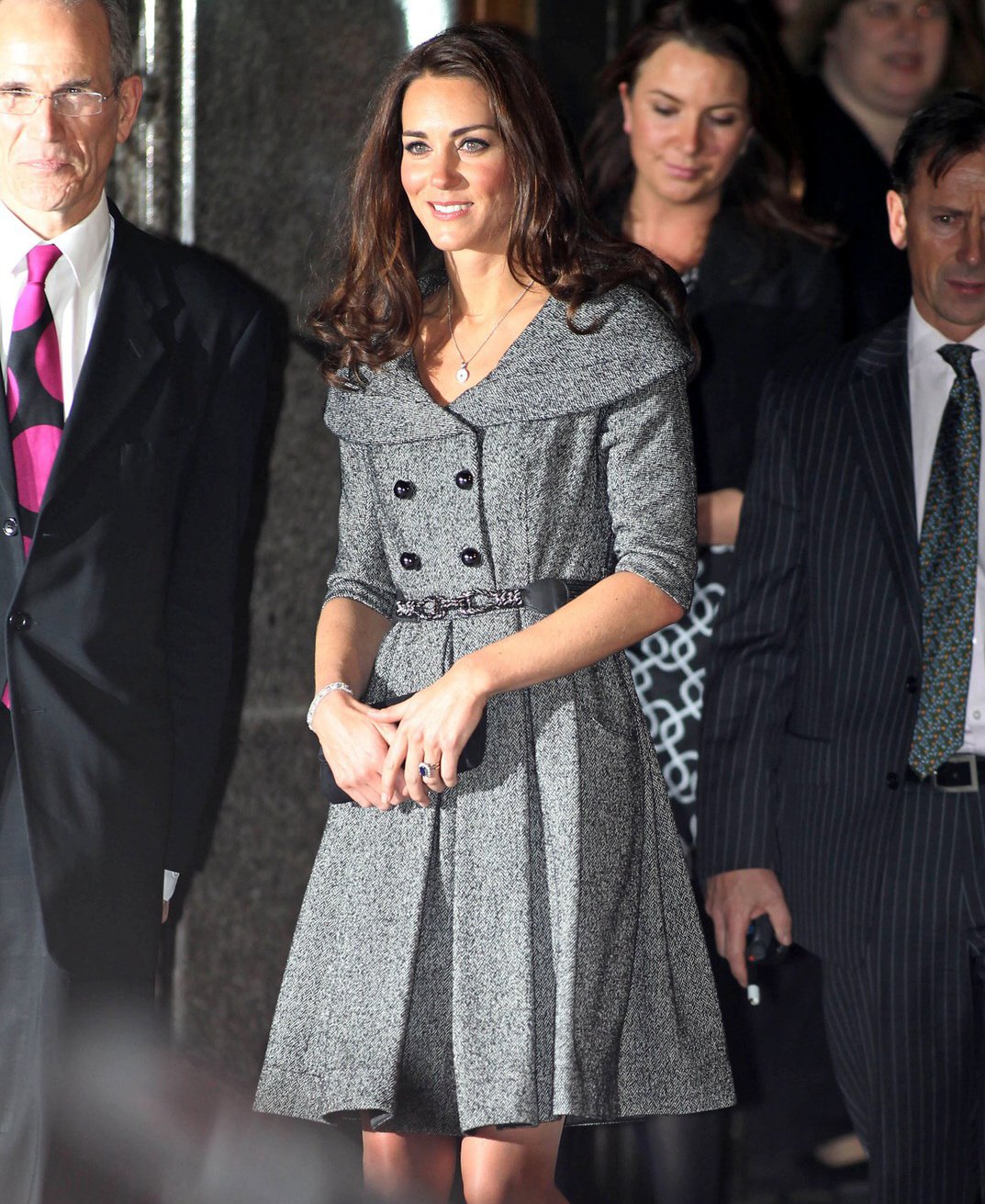 Photos courtesy of WENN, Pacific Coast News.