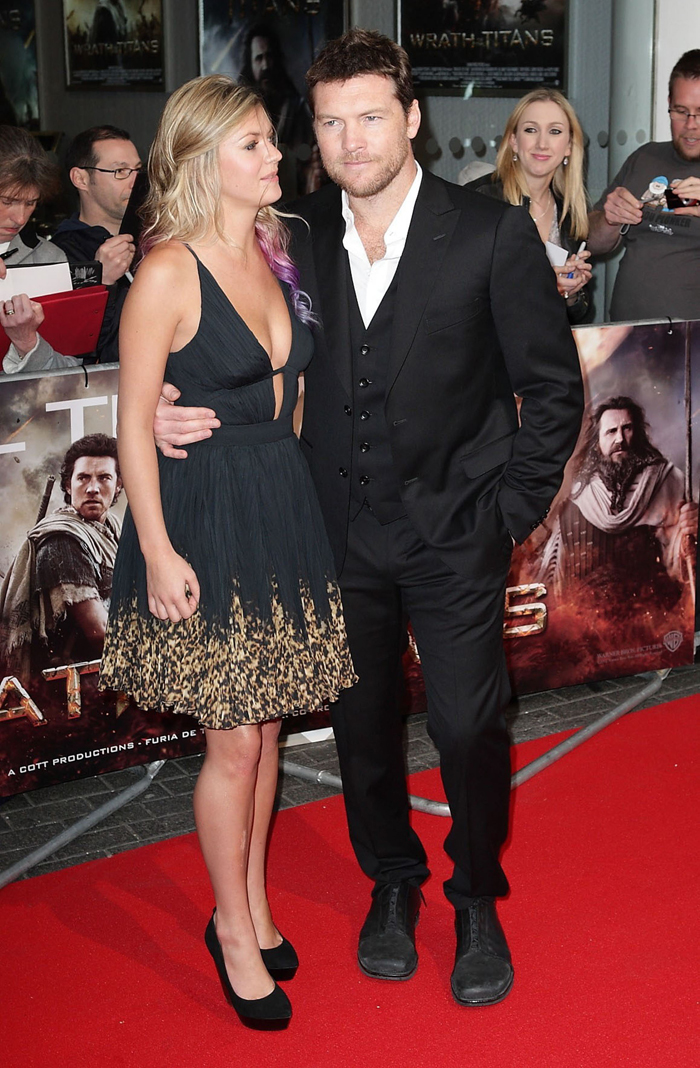 When Sam Worthington walked the red carpet for the UK premiere of Wrath of the Titans on March 29, he had a new accessory in tow; that is, Sam was proudly showing off his (sort of) new girlfriend, Crystal Humphries. She's a pretty thing, and as a bartender, she's a civilian. A story in this week's Star will even have us believe that she had no bloody idea who Sam Worthington was before he asked her out. Crystal just thought he was some relatively handsome dude who frequented her bar, abut then a buddy of hers clued her into his actual identity. Kaiser was all "bitch please" because Crystal is Australian and may have been predisposed to be more aware of a famous fellow Aussie than, say, myself, who probably wouldn't recognize Sam Worthington in a lineup. The guy is just so bland looking! Here's Star's story: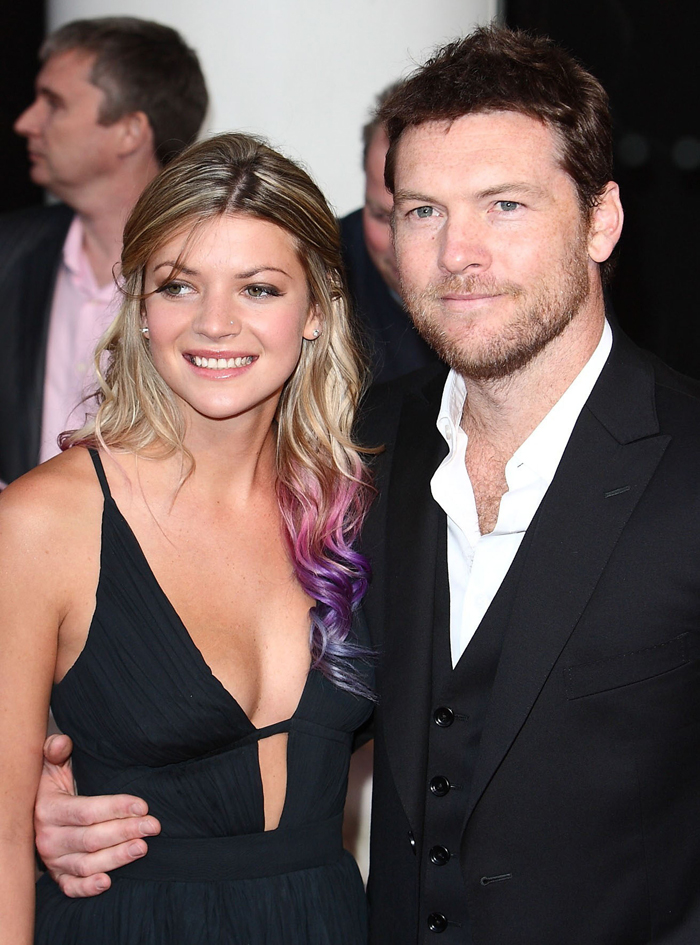 Wrath of the Titans' Sam Worthington and his girlfriend of less than a year, Crystal Humphries, are already acting like a happily married couple. "He treats her like a princess," says a source, noting that Crystal now lives with Sam, 35, in Hawaii and travels with him to film sets and premieres around the world. But when they met, while she was tending bar, Crystal had no idea that Sam was a screen idol. "He'd go in her bar a lot and eventually asked her out," says the source. "A pal told her who he is. She was shocked!"
[From Star, print edition, April 23, 2012]
Ha ha. It sounds like Sam might be taking some cues from the Justin Bieber school of dating if he really treats Crystal like a "princess." Sorry, I couldn't resist bringing that up again.
I can truly buy that Crystal didn't realize who the hell Sam was just by looking at him because he sort of blends in with the background. While I first thought this was due to him starring in the largely CGI-drawn Avatar, even Clash of the Titans and Man on a Ledge have done nothing to make him more recognizable in my eyes. I guess maybe I have Sam Worthington blindness, so I do believe this story, unlike if Matt Damon's ex-bartender wife had claimed not to know who he was. Damon has a face, you know? Unlike Mr. DrawingABlank here: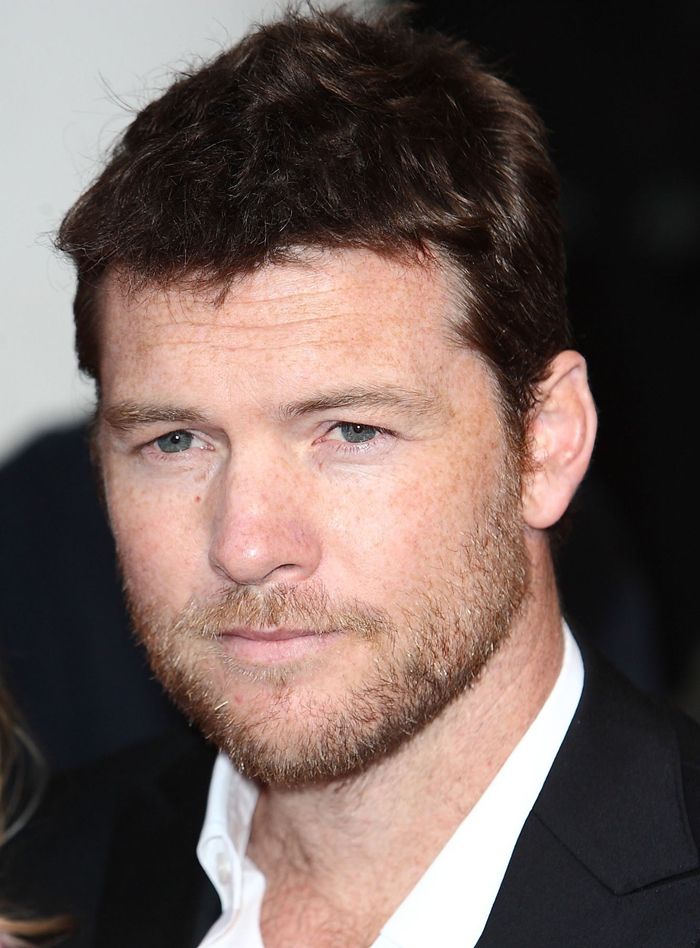 Anyway, at least Sam can sleep slightly easier despite the fact that his latest girlfriend didn't know he was in movies until someone informed her because now he has something in common with Kevin Jonas, who got married to some chick who cut his hair, Danielle Deleasa, who initially had no idea who the Jonas Brothers were either. Yep, that's what every guy desires … to be like a Jonas.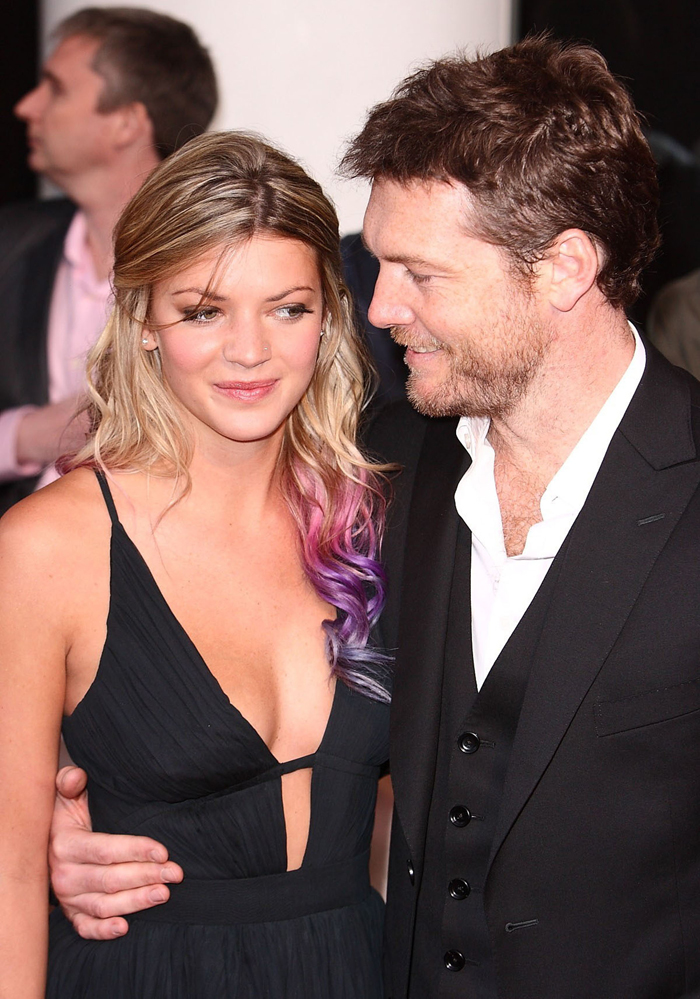 Photos courtesy of Fame/Flynet