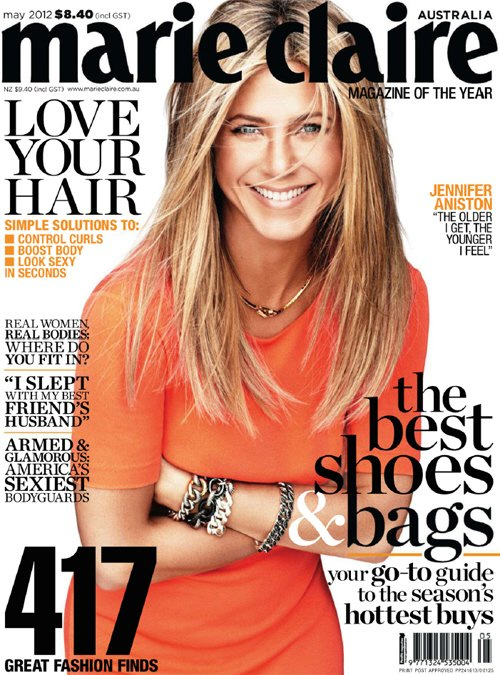 I'm pretty sure (positive, actually) that Marie Claire Australia is using a photo shoot that we've seen before. Do you mind if I don't care enough to look it up? I know I've seen this Jennifer Aniston cover shot before, and recently. Maybe InStyle or Allure or something. Oh, it's from an old Elle Magazine photo shoot. But! From what I can see, the interview is new. Jennifer talks about her boyfriend Justin Theroux and how she's always on guard and stuff. Here are some excerpts:
On her boyfriend Justin Theroux: "He's a protector, for sure. He's just a good human being, and so funny."

On being secluded while filming Wanderlust: "All of a sudden I began decompressing. It's weird, but it felt like living a normal life; almost like having your anonymity back. Nobody bothered us and we were protected as a group. There were no paparazzi and no secret, tricky little cell phone pictures being taken. I realized how paranoid and guarded and not trusting – walled-in – I had become. Not consciously so, but just this armor that I kind of have, protective armor. It's not for my friends or family, but for being outside in the world, always on guard."

On not wanting to be so guarded: "I've really made a conscious effort to not wall myself up like that again. I built those walls pretty high in the past. I think you miss out on a lot of stuff when you're so protected and isolated."

On shooting a topless scene for the film: "There are always nerves when you shoot a scene like that. But the adrenaline takes you through it and then you have the girls come in and cover you up immediately. I got very comfortable with seeing nude people, pretty much immediately. It was bizarre to know that these were actually nudists – because there's a nudist colony in Clarkesville – and how comfortable they are being nude."

On keeping in good health: "I think being happy and smiling and laughing a lot helps. I work out, I drink a lot of water. And yoga is still very important. I love it. If I don't do it then my spirit sort of goes."
[Via Just Jared and Celebrity Gossip]
I rolled my eyes at the "walling herself up" comments, but not the Justin Theroux stuff. Sure, her privacy does get invaded all the time, and that really, really sucks for her. But she also arranges some of those "candid" photo shoots that she's complaining about – remember all of those shots of her and John Mayer? Remember all of the conveniently-timed outings over the years? As for the Justin-as-protector stuff… I think Jennifer is just like that as a person, and she's especially like that with men – always looking for a protector, always ensconced in her victimhood and her own fragility. It's not some epic thing – a lot of women are like that, in my opinion.
By the way, the editor of Vogue UK gave a very interesting interview recently, and she mentioned why we've never seen Aniston on the cover of Vogue UK, and why we never will. Interestingly enough, the last time Aniston was on Vogue US was the "Angelina is uncool" incident, where Aniston said those words in an interview, then she threw Vogue under the bus for printing her on-the-record interview. Basically, she's not going to be on American Vogue again any time soon either. Which is why an outlet like Marie Claire Australia managed to get this exclusive interview.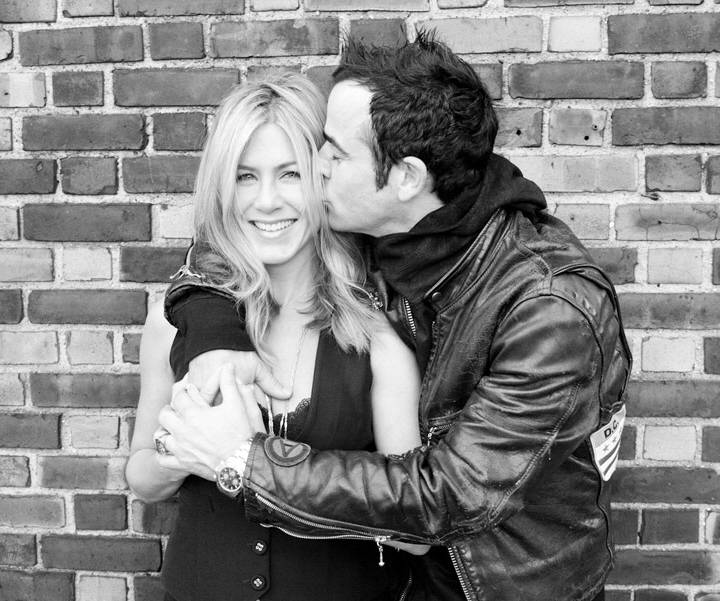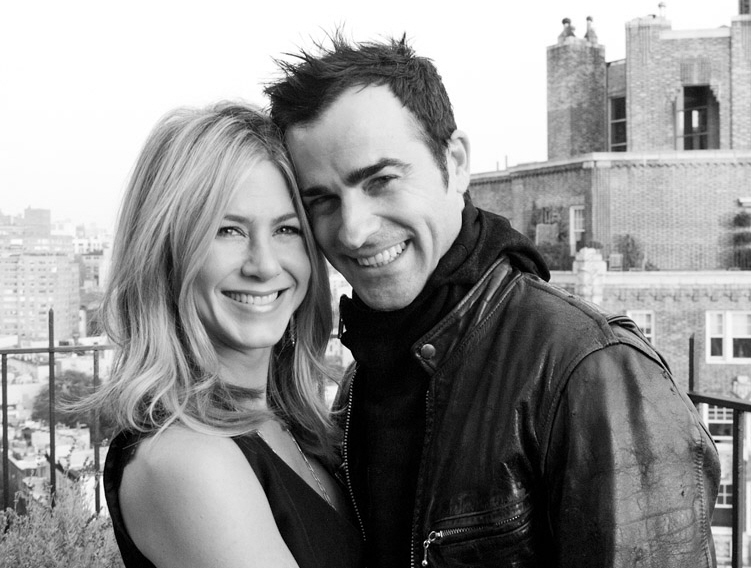 Photos courtesy of Marie Claire AUS and Terry's Diary.