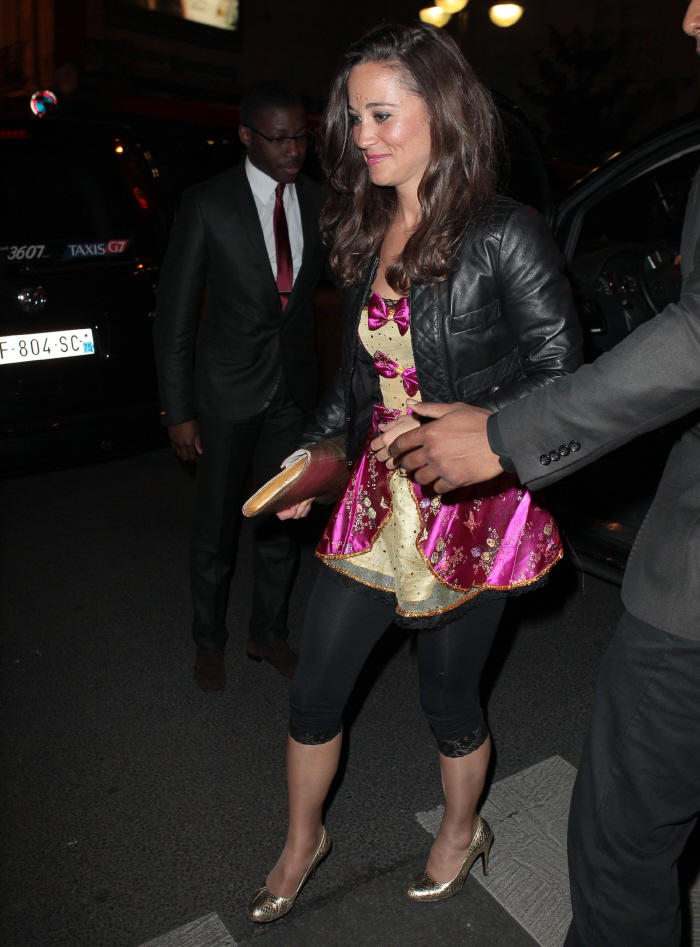 Ever since Pippa Middleton's lawyer yelled at the British tabloids towards the end of last year, there has been a significant dearth of new Pippa photos. She is no longer getting pap'd on a regular basis, as she walks to and from work. She is no longer being written about on a daily basis. She is no longer eclipsing her sister with media coverage. Was that the point? That no one out-shines the Duchess of Cambridge, not even the Duchess's little sister? Or did Pippa really "hate" the attention so much? She never seemed to mind the attention, honestly. The attention might have been one of the factors in her split with Alex Loudon (that, and her lack of "old money"), but the attention also opened up a lot of doors for Pippa as far as "potential suitors" go.
Speaking of, during William and Kate's most recent vacation to France, Pippa was also there… with George Percy, the future Duke of Northumberland. I tend to think that Pippa has pretty much landed Percy – they were all over each other during New Year's at the Middletons, and Pippa's long, exhaustive plan to win him back has worked out. I think that George will be the one that she eventually marries. He's titled, he's rich, and she'll get to be a duchess, just like her sister. This is Uptradey's ultimate goal. But our Uptradey plays a good game, and she's not in the mood to marry right now. So Pippa went to Paris, and while there, she's been hanging out with lots of eligible men – those are the dudes in these photos. Don't ask me to ID these guys – they look alike to me.
Pippa Middleton appears to be making the most of Paris in the spring after being spotted out with three of France's most eligible bachelors. On Friday night the younger sister of the Duchess of Cambridge was hand in hand with television producer Antoine de Tavernost as the pair attended a fashionable party.

Antoine, 28, is the son of television mogul Nicolas de Tavernost, who owns French cable channel M6, is director of leading football club Bordeaux – and is one of the richest men in France.

Then yesterday morning Pippa was seen hugging and laughing with aristocrat Marcy de Soultrait. He is the brother of Viscount Arthur de Soultrait, 29, who Pippa met the same day. It was his birthday party she had been at the previous evening with Antoine.

Arthur de Soultrait is one of the most successful young entrepreneurs in France and runs the upmarket Vicomte A clothing range, which had a turnover of around £10million in 2010. Those who have been seen in his clothes have included Francois Fillon, France's Prime Minister, and Christine Lagarde, the head of the International Monetary Fund. Arthur is proud of his friendship with Pippa, whom he invited to the French Open tennis championship last summer.

At the time, the pair were seen enjoying meals in upmarket Paris restaurants and clubs.
Pippa has stayed at Arthur's flat in Paris's upmarket 7th Arrondissement before.

Arthur went into business while doing an internship in Charlotte, North Carolina, in 2004, and began selling ties imported from Italy door-to-door. Among the lucrative contracts he has picked up in recent years is a contract to supply ties to the French Olympic team.

Pippa is understood to have got to know the Frenchmen when she spent time in Paris after graduating from Edinburgh University. She regularly travelled to Paris to visit her close friend Alice St John Webster who moved there after graduation.
Will Pippa end up with a Frenchman? No. She won't. She'll end up with George Percy, mark my words! She's already planned it out, and what Pippa lacks in patience (Kate got all of the patience), Pippa makes up for in aggression, game and flirtation. So what's the point of the Paris trip? Maybe George pissed her off. Maybe Pippa is letting him know that she has a Plan B. Or maybe Pippa is simply having fun.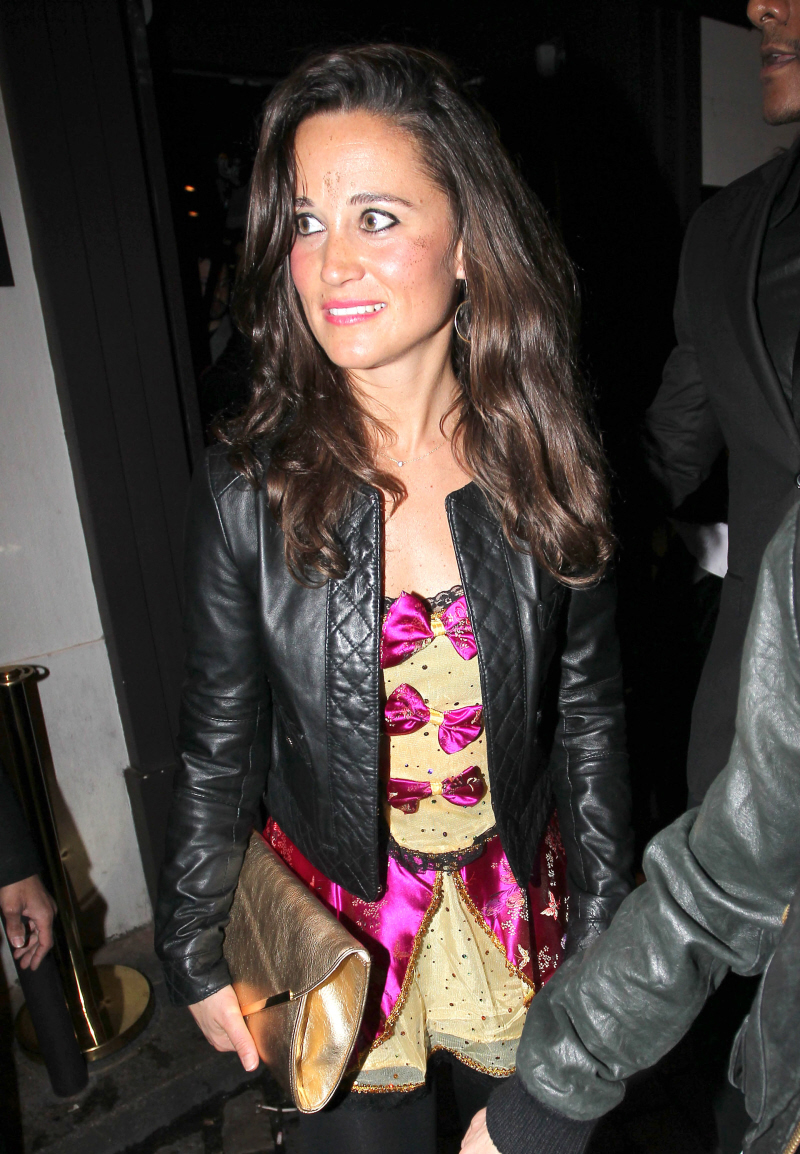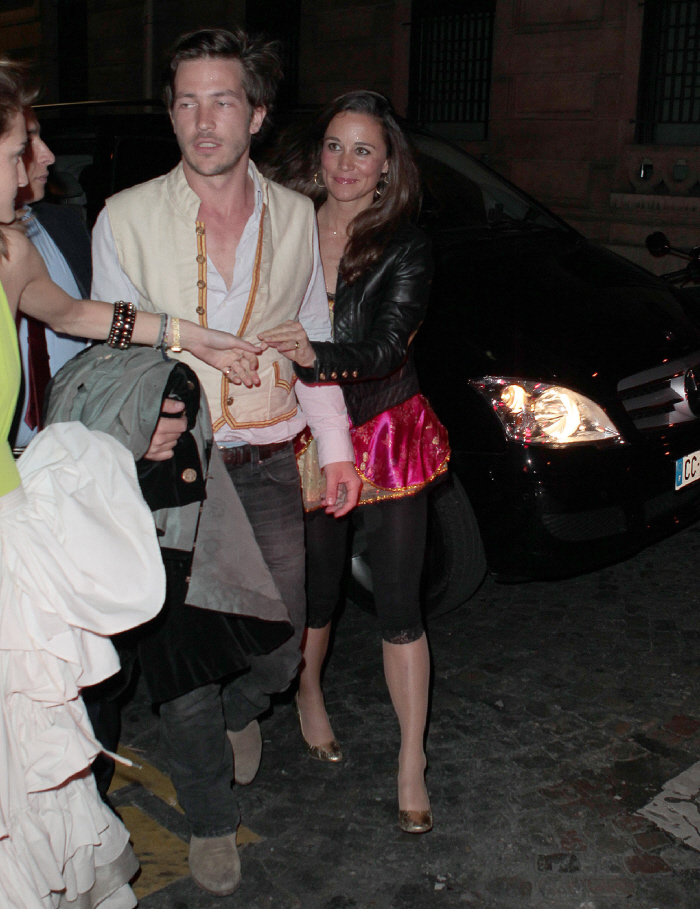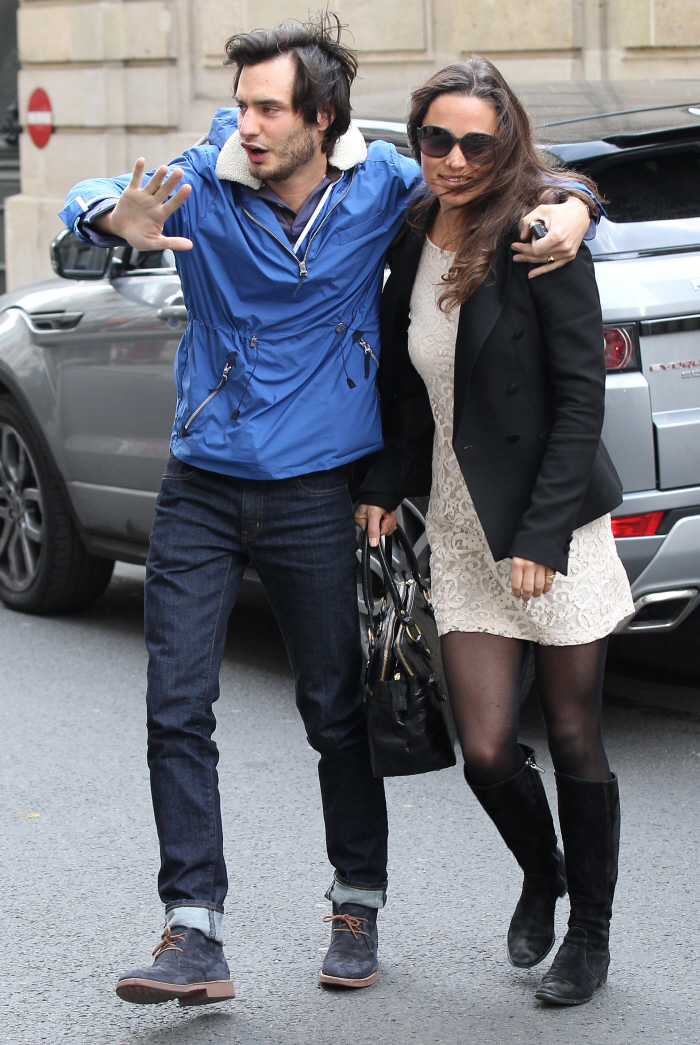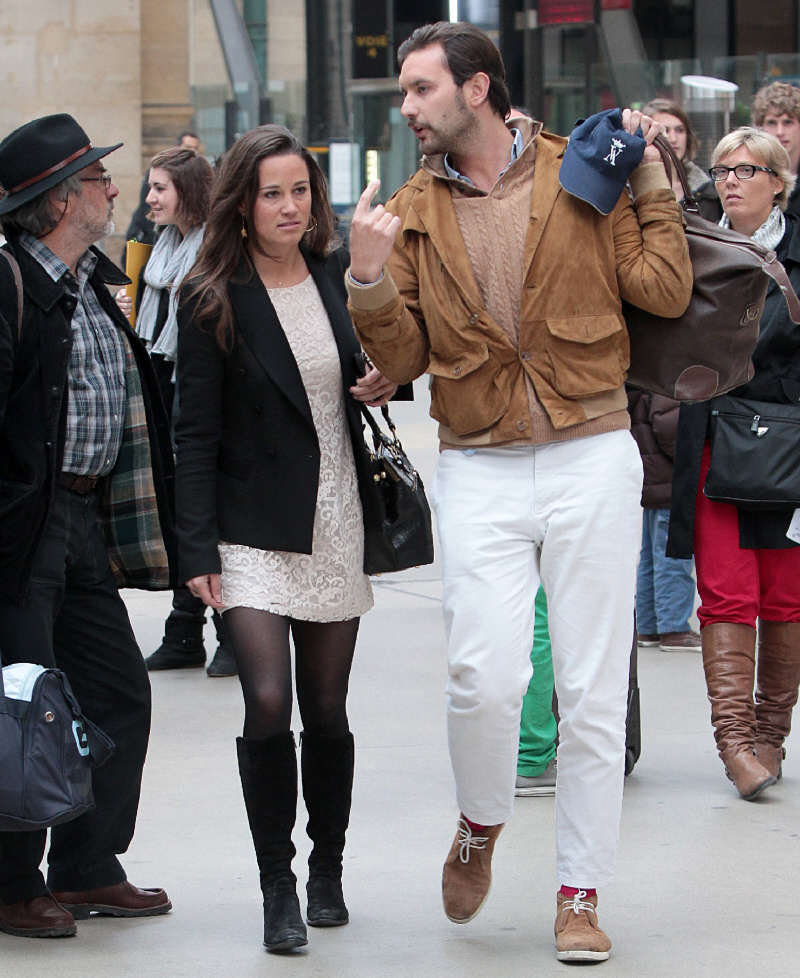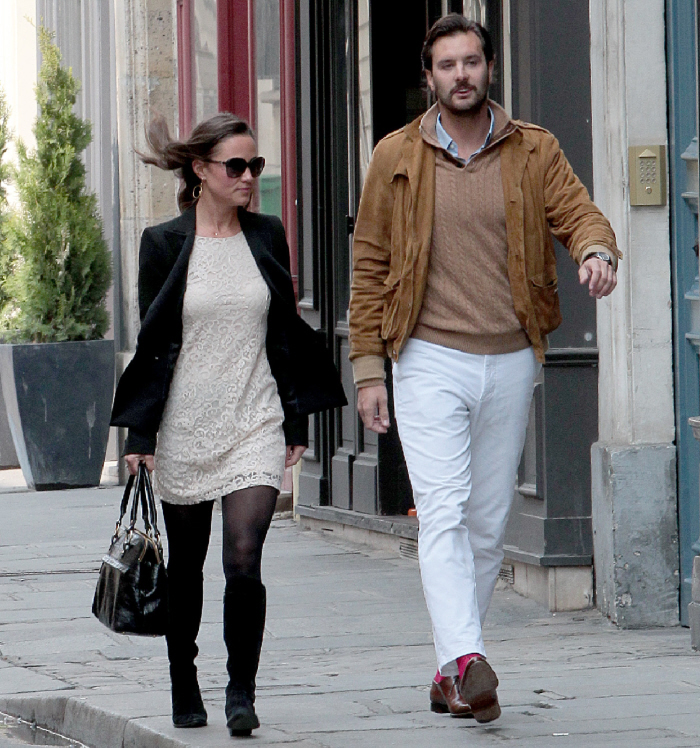 Photos courtesy of WENN, Fame/Flynet.