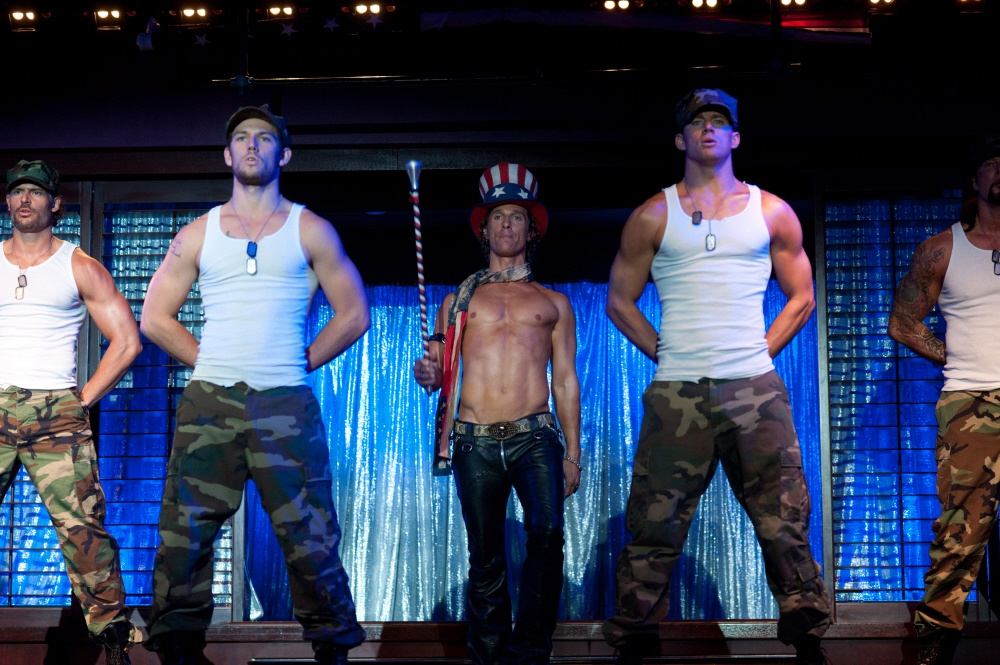 I've been showing Snow White and the Huntsman and Prometheus a lot of love lately. Both films come out in the beginning of June, so they're two of the first "summer blockbusters" that I'm getting all itchy and antsy for. But there's another summer film that I can't wait to see – Steven Soderbergh's Magic Mike. Magic Mike comes out at the end of June, and dear God, I hope every theater in town carries it. It's going to be epic!!!! Matt Bomer, Channing Tatum, Alex Pettyfer, Matthew McConaughey and Joe Manganiello, all playing male strippers, all based on Channing Tatum's real past as a male stripper (in Tampa!). Anyway, I've been waiting for the trailer to come out. The full trailer will be released tomorrow, but there's a teaser, and I'll take it.
See… I don't really have a problem with Channing Tatum in general (I think he's funnier and smarter than his reputation), but I think this is the kind of role where he really shines. He gets to be a funny meathead, he gets to dance, he gets to show off his amazing body. What's not to love? And I seriously can't wait to see Matt Bomer in tear-away pants. You know he'll be AMAZING.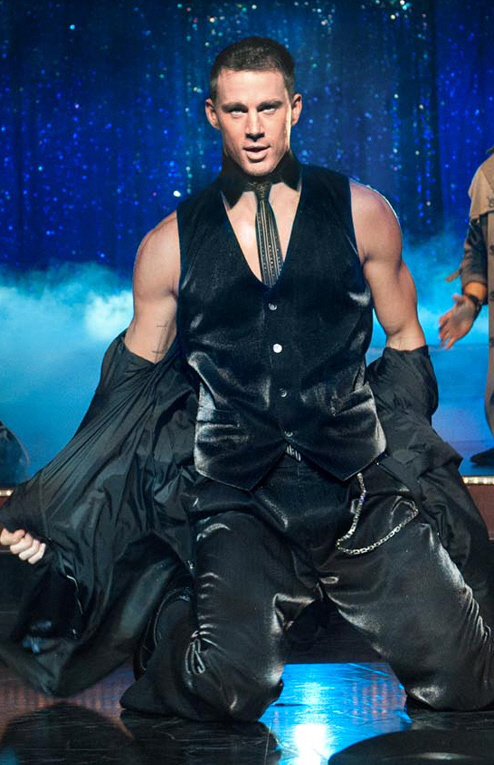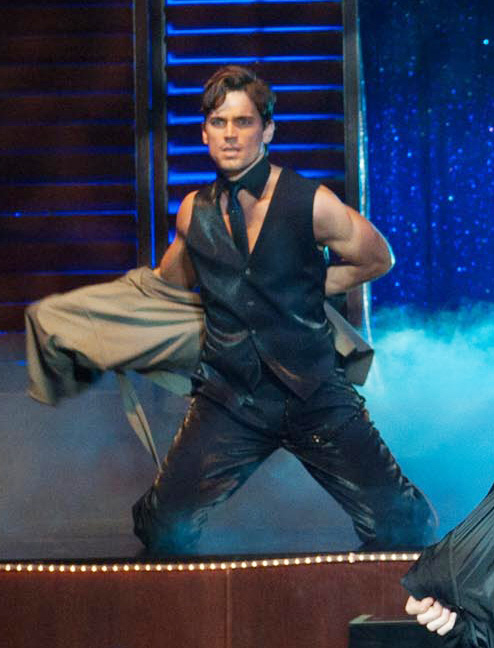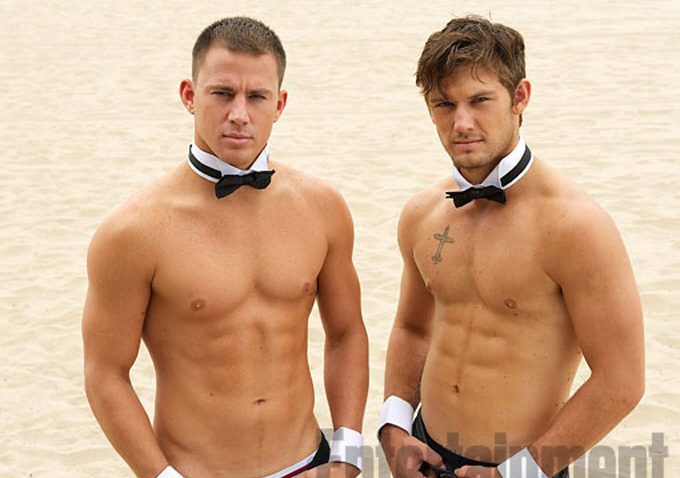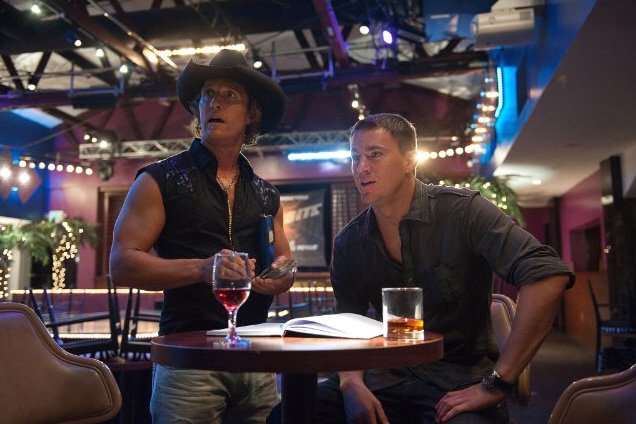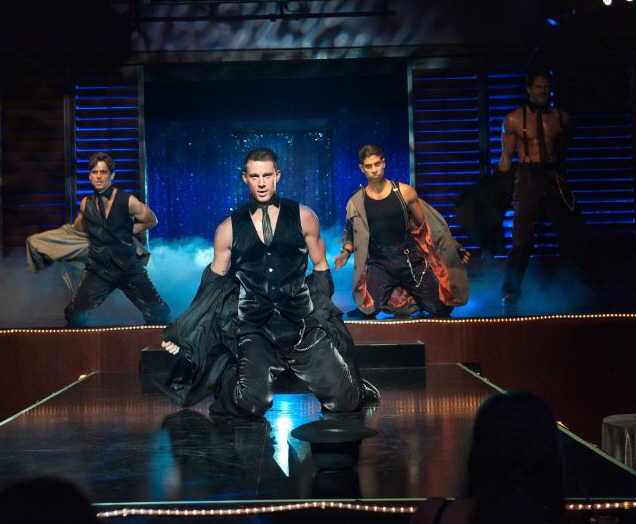 'Magic Mike' stills courtesy of Entertainment Weekly, Warner Brothers.