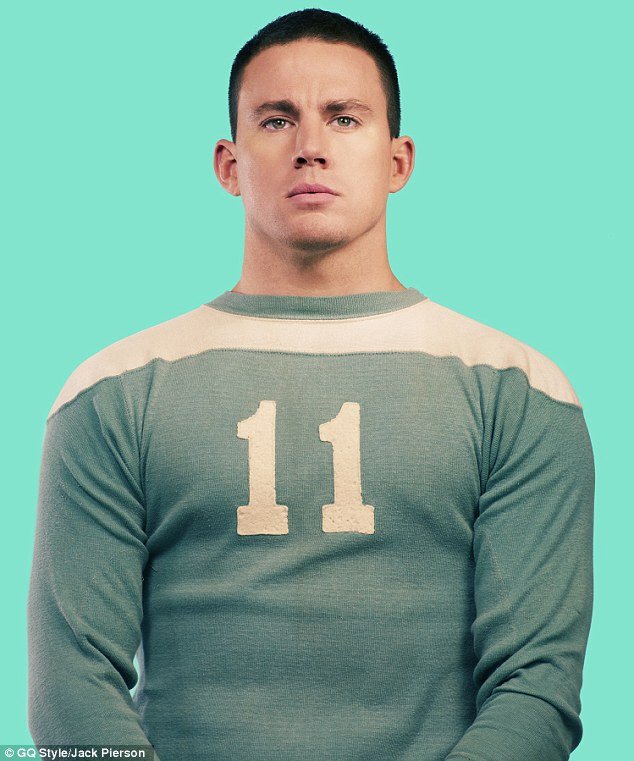 Channing Tatum covers the April GQ UK Style issue, and I absolutely hate this photo shoot. The cover looks like a 1980s Teen Beat, and the shoot makes Tatum look like a meathead. Or, meathead-ier than usual. As for the interview, Channing talks about his past as a stripper, as he often does in interviews (people are curious). I often wonder if Channing Tatum's career path was gender reversed, whether Girl Channing would have had the kind of wild success that Boy Channing has had. What if a girl had gone from being a stripper in Tampa to teen dance movies to super-stardom? Would it even have played out like that? Or would "Tampa stripper" be the end of the road for an aspiring young actress? It is my hope that in the gender-reversed situation, the girl would be accepted in Hollywood as long as she wore her stripper past with some humor and honesty, like Channing does.
Channing Tatum has come a long way from his days as male stripper Chan Crawford. The 31-year-old star was the epitome of style as he posed for a new photo shoot and revealed that he isn't ashamed of his not-so-pristine past.

He says: 'I had wanted to tell people. I'm not ashamed of it. I don't regret one thing. I'm not a person who hides s**t. I was young and dumb and stupid and wanted to make a little money. You can work ten hours a day for minimum wage – that's the opportunities for kids without a college education. Get some s**t job that you're really going to have to bust your hump for. Or you can try something else a little crazy.'

Tatum said that he became an exotic male dancer at the age of 19, and chalks the experience up to wanting more excitement in his life.

He admits that he now feels far more confident playing the Hollywood movie star game.

He says: 'In the beginning I felt like I definitely did not fit in. Now I feel like I am getting hipper to the game. I fought it really hard at the beginning. It's hard on your emotional self. Failures, even reading something someone wrote about you… God, I'm just trying so hard here.'
[From The Mail]
At the end of the day, Channing wins. He used his experience as a stripper to come up with an idea about a screenplay about male strippers, and now that movie has been directed by Steven Soderbergh. Plus, Channing wins because he makes surprisingly good career choices for a dude who says "'I was young and dumb and stupid." Dumb AND stupid? Oh, Chan.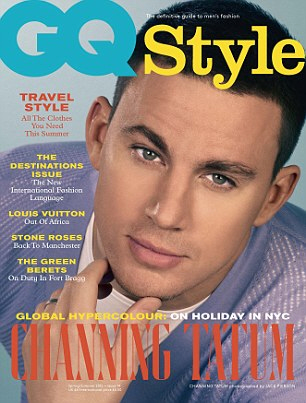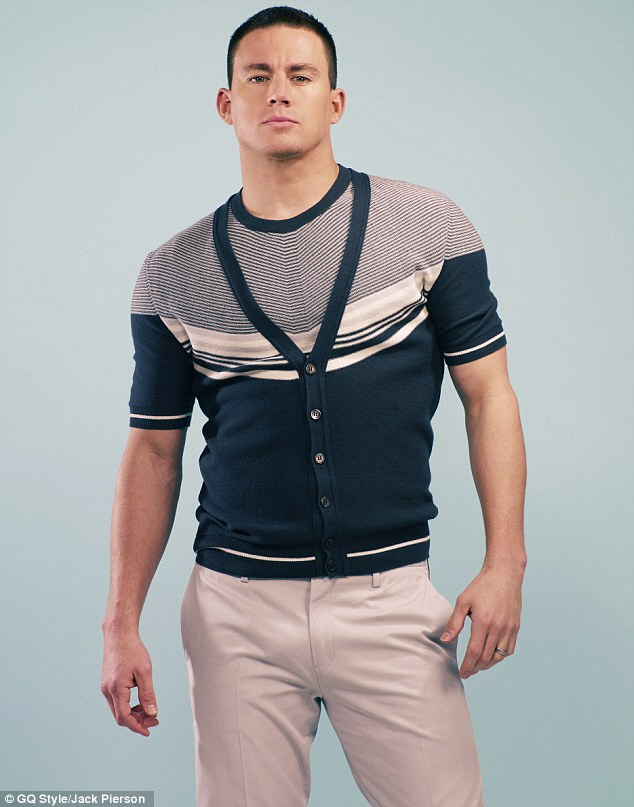 GQ UK photos courtesy of The Mail.