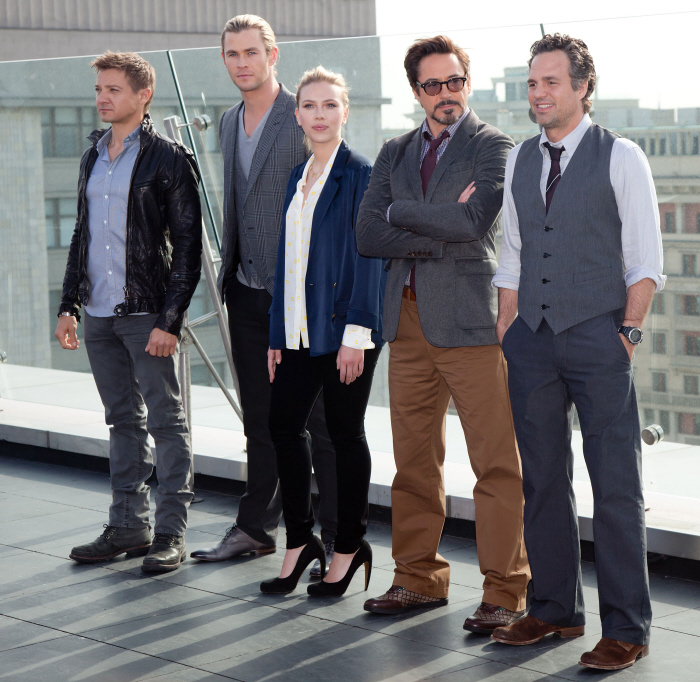 The cast of The Avengers were in Moscow two days ago, and we just got these photos today. They did a photo call and a premiere – and I think a Q&A session too. I'm trying to figure out who's missing in these photos – Sam Jackson and Chris Evans, and that's it, right? The rest of them are all there. I don't know who organized these photos, but the only ones of Jeremy Renner are in group shots, yet the photographer made sure to get lots of pics of Scarlett Johansson's bust and limp hair. Since I don't have the time or the inclination to go through these shot by shot (it's not a fashion post!), and because so many are group shots, let's just talk about the dongfest that is The Avengers.
I've been hearing so much about Tom Hiddleston lately. Lainey even insinuated that Hiddleston is somehow BETTER than Michael Fassbender, which… I mean, everyone is entitled to their opinion. The only thing I've seen Hiddleston in was Midnight In Paris, where he played F. Scott Fitzgerald. I liked him just fine – he was a lovely F. Scott. He's attractive in photos, and I am willing to believe that he's probably pretty hot in person too. But for the love of God – Michael Fassbender is a completely different BEAST.
How adorable is Mark Ruffalo, though? He and Robert Downey Jr. seem to be having some kind of adorable playoff, RDJ with his cute plaid suit and bow tie, Mark with his general "I'm a sweet dude, trust" vibe. Who would I rather? I don't even know. I loved Mark's sex scenes in The Kids Are Alright. But I also loved RDJ's sex scenes in Two Girls and A Guy. DAMN! This is a hard choice.
I don't even feel like talking about Chris Hemsworth. He's still too pretty for my taste. Plus, I just don't like ponytails on a dude. As for ScarJo… well, The Jiggle is present and accounted for. Bless her. She's a lucky bitch for getting to hang out with all of these guys.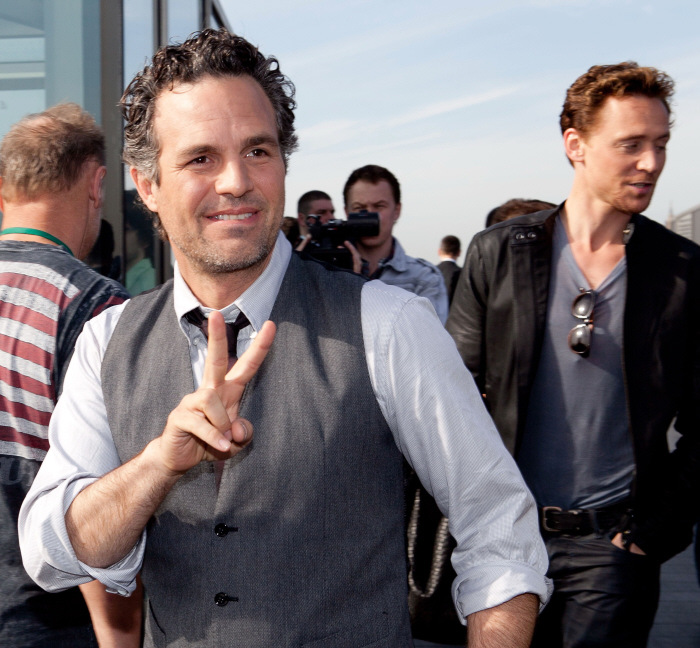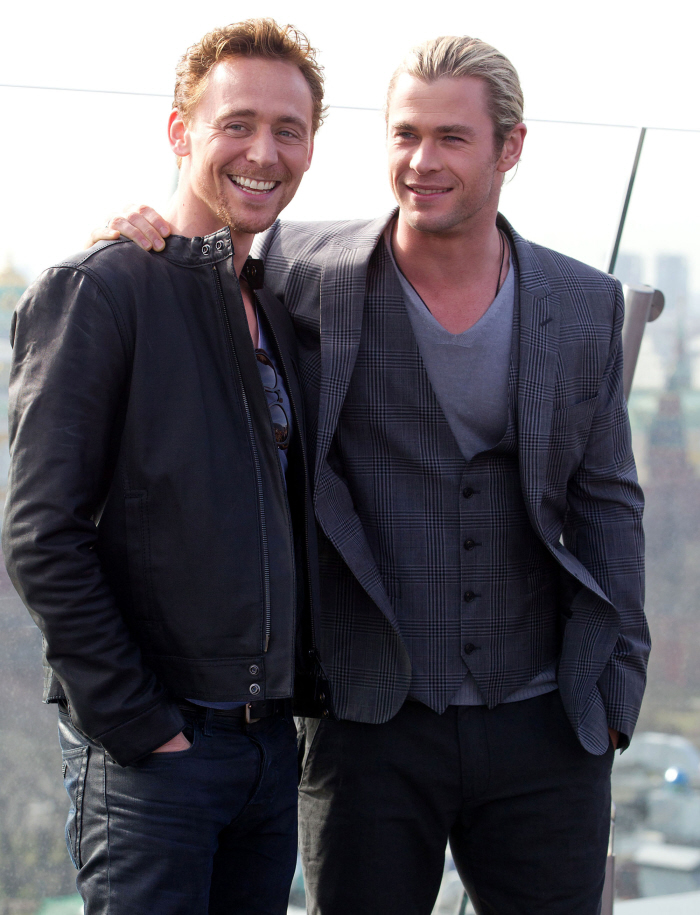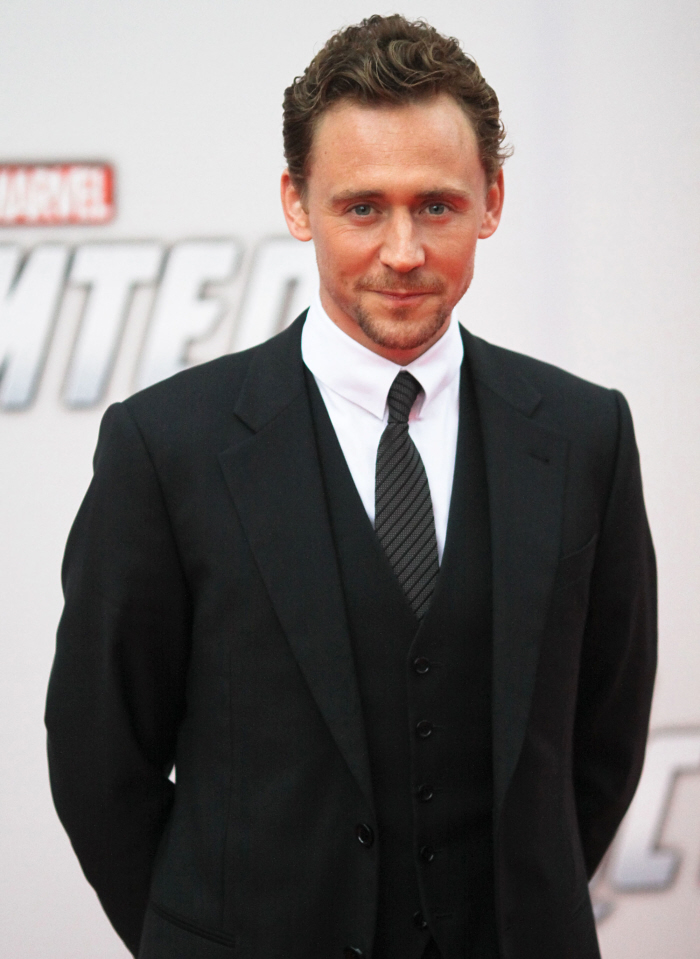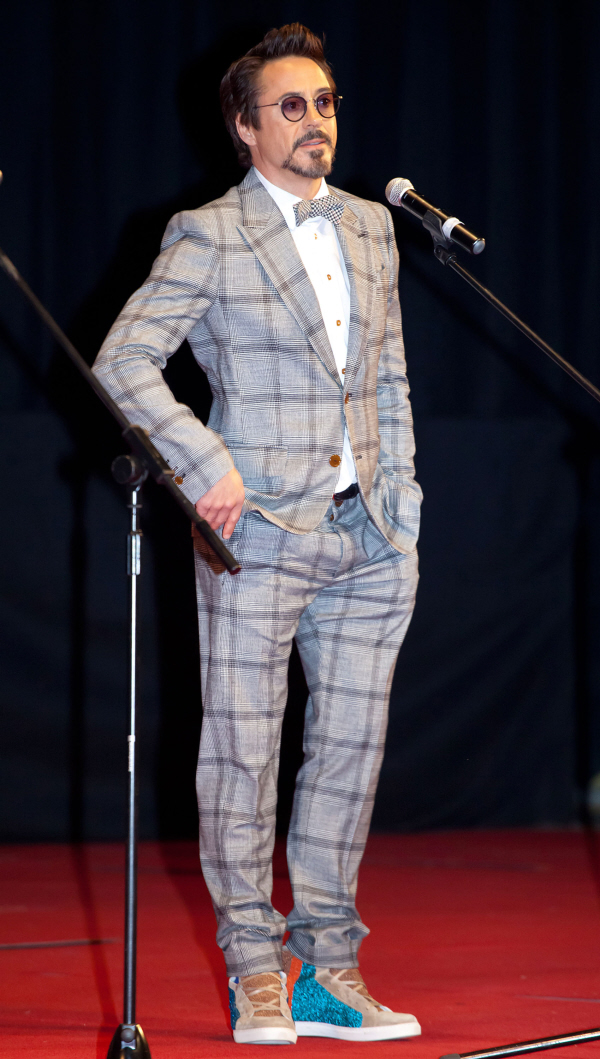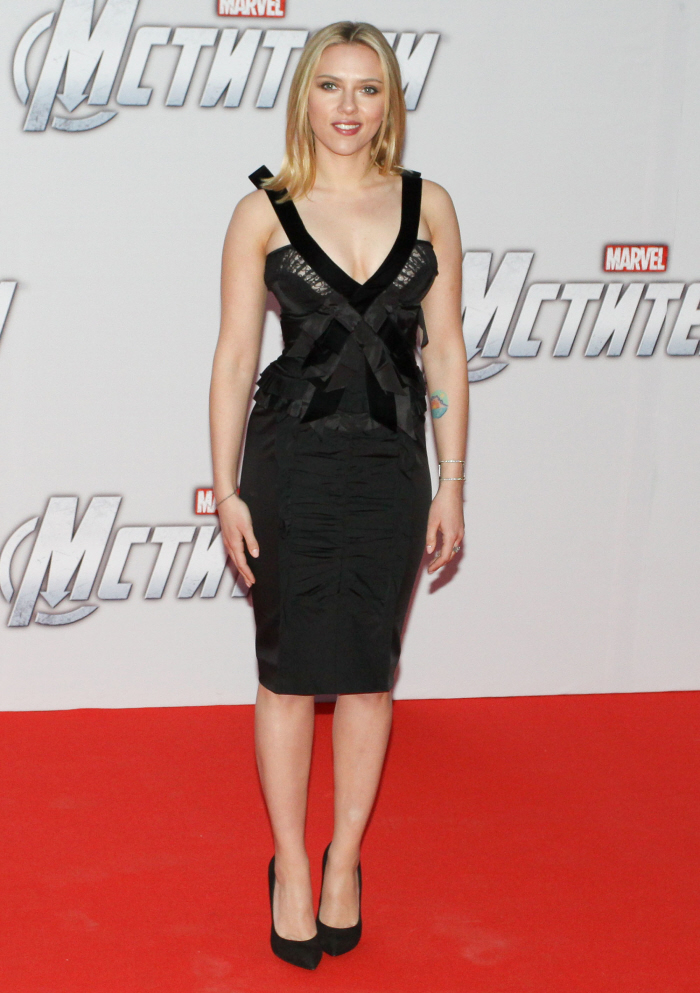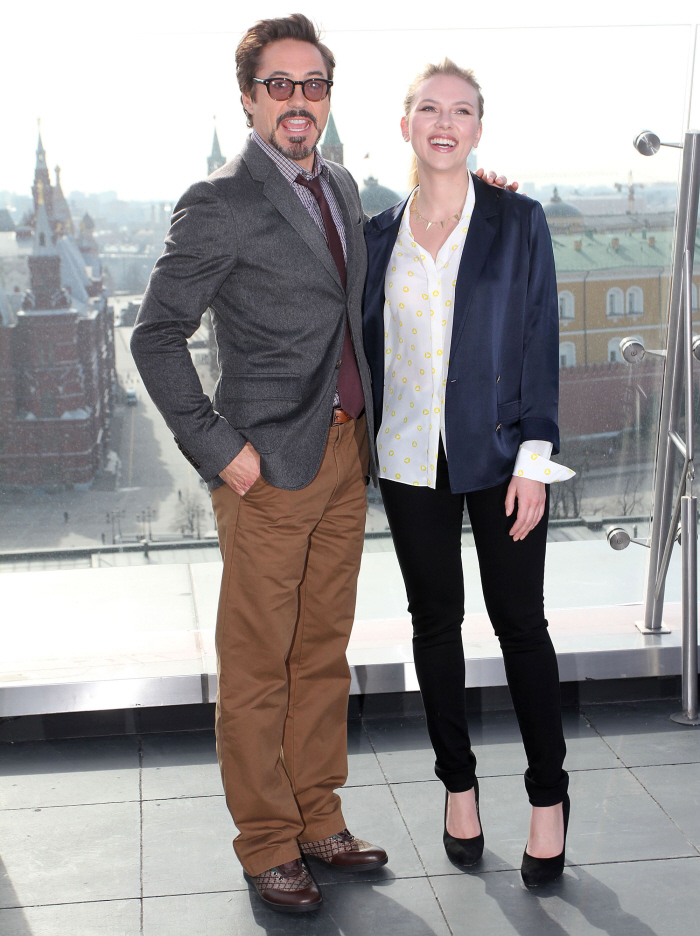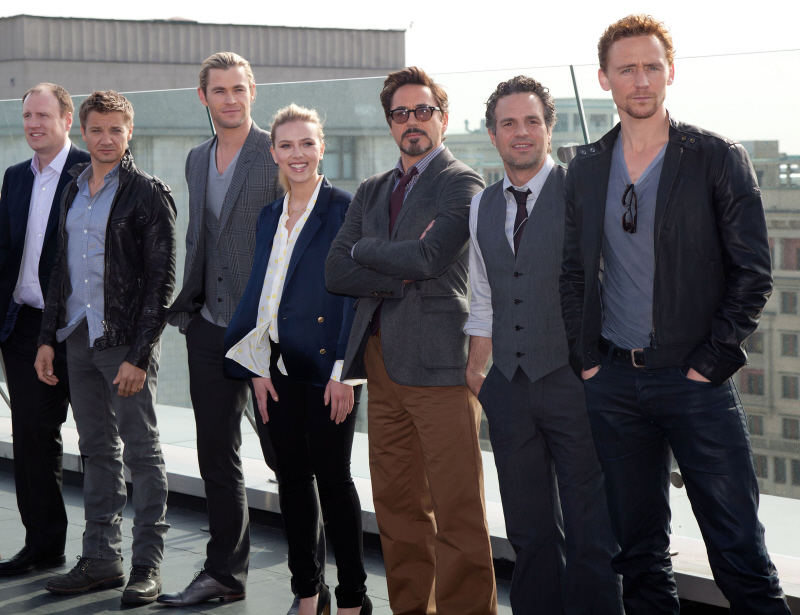 Photos courtesy of WENN.