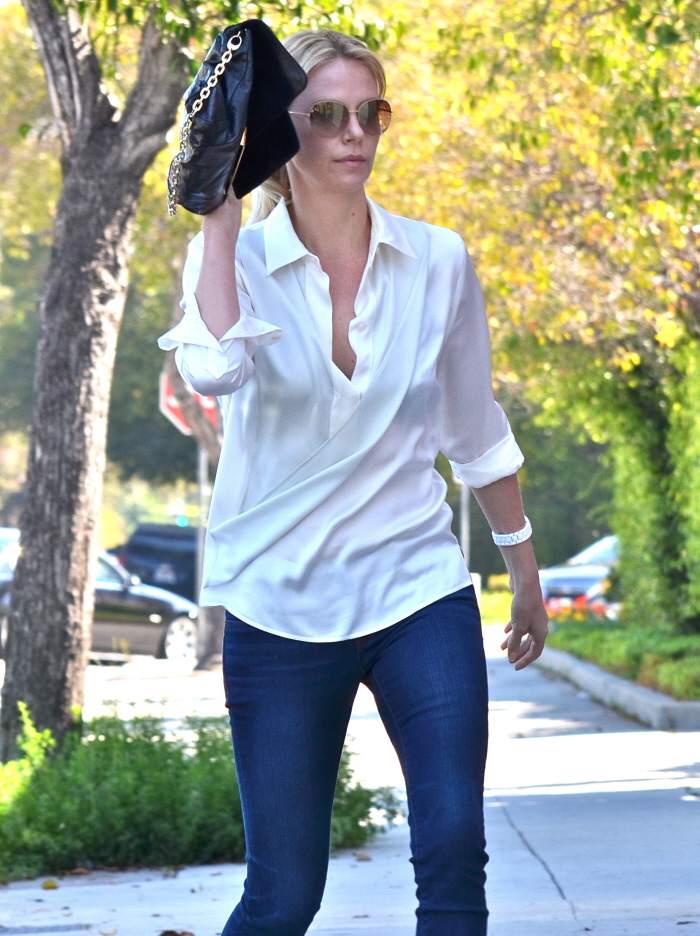 Charlize Theron is a new mother. You'd think that because she's a single mom now ("Sisters are doing it for themselves," as Jon Hamm would say), she would go The Sandra Bullock Route and allow her image to be remade into a family-friendly vision of motherly love. But Charlize is not Sandra Bullock. Charlize likes boys, and boys like Charlize. So while we're hearing a little bit about Charlize's son Jackson, we're hearing even more about Charlize's potential boyfriends. Personally, I think Charlize would LOVE a ride on the Fassbender train – but I don't think he's into it. He doesn't go for tall blondes. Fortunately, there's one Viking who does like lithe blondes, and that's Alexander Skarsgard. Alex and Charlize had a much-rumored rendezvous back in early March – they were said to be cuddled up and "together" at a bar. Now Us Weekly claims that they went on a "second date":
Charlize Theron, who adopted son Jackson in March, went on a second date with Alexander Skarsgard on April 6 at West Hollywood's Soho House. Though the duo – who hung out March 3 at the area's Gym Sports bar – were with a group, "she rested her head on his shoulder and they looked very couple-y," says an onlooker. Explains a Theron source, "It isn't serious. And no, he has not met the baby!"
[From Us Weekly, print edition]
All I heard there was "casual sex". Is that what this is – something casual, something not at all serious because Alex doesn't want to get serious with a single mother and Charlize doesn't want to get serious with a Viking? If it's just physical… sure. I find their brother-sister appearances creepy though.
But that's not the only man Charlize might have coming around. In Touch Weekly (yeah) claims that Charlize and Keanu Reeves have been spending more time together too. Inevitably, the tabloids really want Sad Keanu and Charlize to happen – there were lots of rumors about them right after Charlize and Stuart Townsend broke up.
First comes love and marriage, then the baby carriage? Not for Charlize Theron. Now that she's a single mom to adopted son Jackson, Charlize is looking for a baby daddy. And the 36-year-old actress has her sights set on her longtime friend — and rumored former beau — Keanu Reeves!

A pal says the Sweet November co-stars have gotten closer since Charlize brought home Jackson and friends think a rekindled romance is inevitable. "They were friends with benefits in the past," the friend says, "but now it's something more."

So is Keanu, 47, dad material? "He babysits and brings toys when he visits Charlize and Jackson," the friend reports. "He even built the crib and changes diapers!" Sounds like a keeper!
[From In Touch Weekly]
"He babysits and brings toys when he visits Charlize and Jackson…" I just don't buy it. I don't buy this dynamic with them at all. If Charlize and Keanu are hanging out, I think they're just drinking beers and watching the game, you know?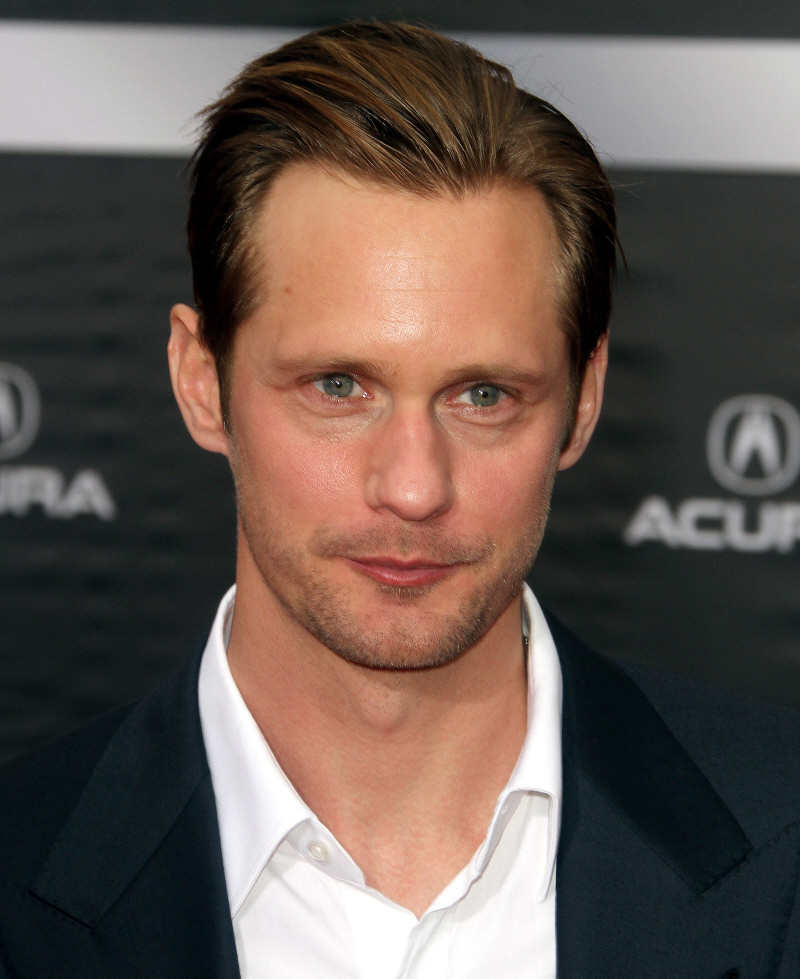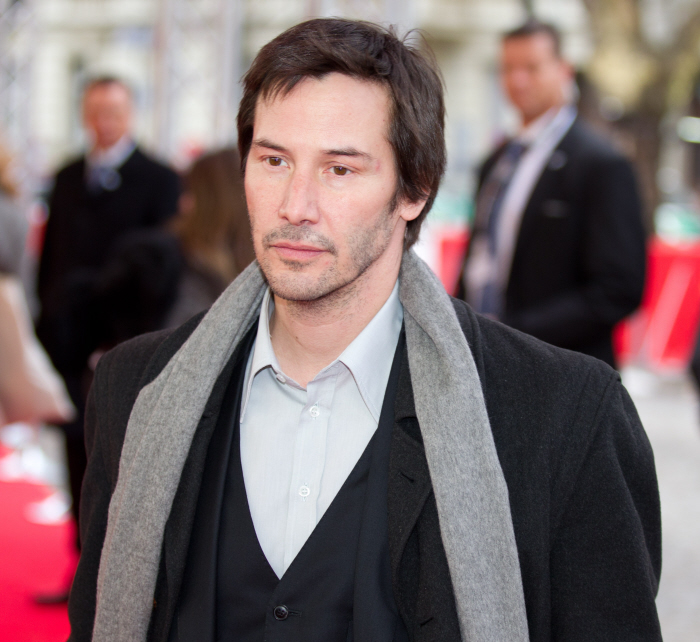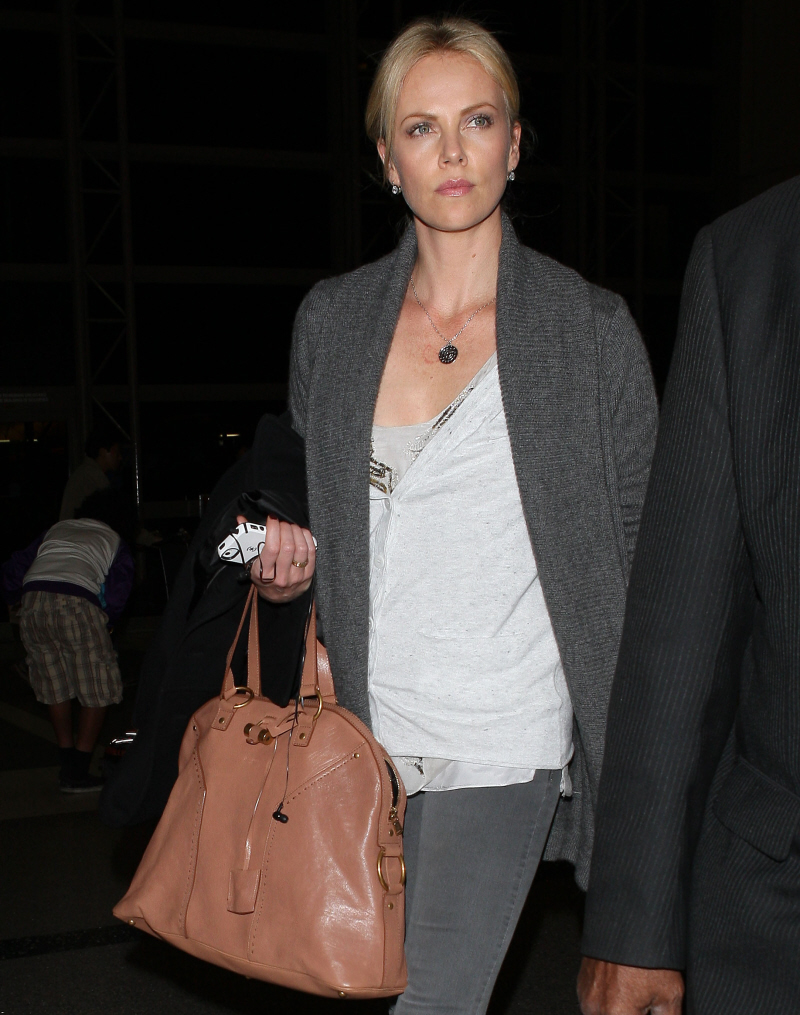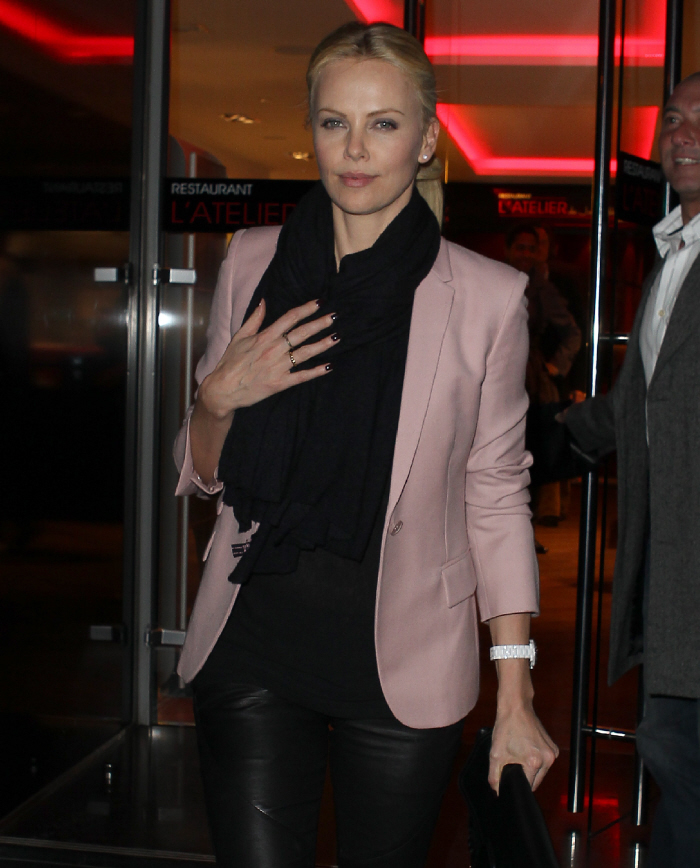 Photos courtesy of Fame, WENN.