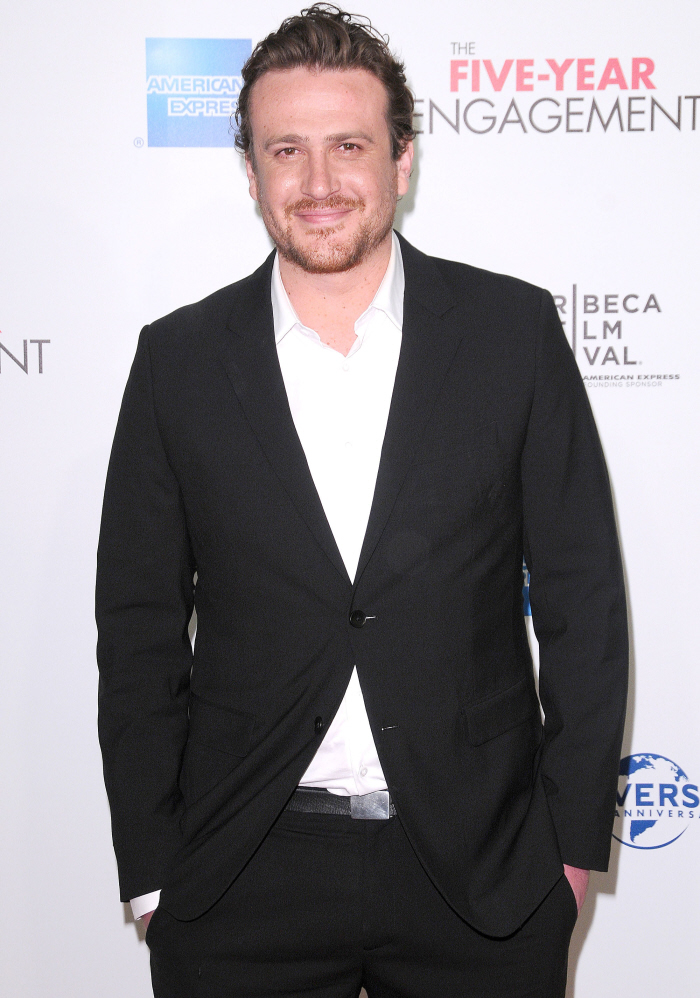 The Tribeca Film Festival opened last night with a premiere of 5 Year Engagement, that movie with Emily Blunt and Jason Segel playing an engaged couple who simply can't get married for various reasons. Jason was there, of course, but there were barely any photos of him, the star. Maybe he didn't walk the carpet for very long? People Magazine explains why – Jason's girlfriend of a month and a half was there. There are no photos of Michelle Williams, but People still managed to detail all of their loved-up PDA throughout the night:
New movie, new love. Michelle Williams and Jason Segel had plenty to feel giddy about Wednesday night, as the new couple attended the premiere of his movie The Five-Year Engagement at the Tribeca Film Festival – and snuggled together at the afterparty.

They were affectionate throughout the night. As the movie ended, he gave her a little kiss on the cheek, as she took off and he stayed in New York's Ziegfeld Theater to chat with friends and well-wishers.

They were practically inseparable at the afterparty in the Museum of Modern Art. Segel held Williams's hand and took her around to tables, whispering in her ear. They looked very new and very happy. At one point, he pulled her behind a curtain and she came back out and pointed at him jokingly.

Williams, 31, left before Segel, 32 – she leaned in, kissed his cheek, said something quickly in his ear, rubbed his back and dipped out through the curtain.

Speaking generally, not talking about Williams specifically, Segel, who co-wrote, the film about engaged couple who keep delaying their wedding, told PEOPLE about his own grand plans for getting engaged.

"My plan is to get her to marry me as quickly as possible before she finds out who I really am," he said with a laugh. "I'll do it romantic, but I'll do it like over a three-day weekend. We'll meet on Friday, have our first date on Saturday, engaged on Sunday and married on Monday."

Segal certainly seems closer to making that kind of commitment than he used to be. "I hit my thirties and enough became enough," he said. "I'm ready to enter phase three. I put the puppets into a closet. I'm getting nice furniture."

Segel said his goal in making The Five-Year Engagement, which he co-wrote, was to show how complicated relationships are over the long haul. "A lot of people say 'I do' to a moment, but they don't realize they're saying 'I do' to a lifetime," he said.

Asked if he would relocate for love, like his character does, Segel replied: "I would, absolutely."
[From People Magazine]
Wow… he sounds like he's ready for a major commitment. I'm a big believer in the theory popularized by Sex and the City – when most men are ready for to get married, they "put their light on" (like a cab), and the next girl they meet is "the one". For Jason, it seems to be about timing – he got older, he entered his 30s, he made the choice to stop partying so much and he started thinking about settling down. And Michelle was the first quality woman he met within his new mindset. I guess that's the storyline now – that's "the love story" between Jason and Michelle, and it conveniently explains his past as a player. Still, lots of guys do make these kinds of changes as they get older, and I'm starting to see why Michelle and Jason are "happening" all of a sudden. Maybe they will end up getting married.
More photos from the 5 Year Engagement premiere – Olivia Wilde's new blonde hair is awful. It doesn't suit her at all. I'm not crazy about her Yigal Azrouel dress either.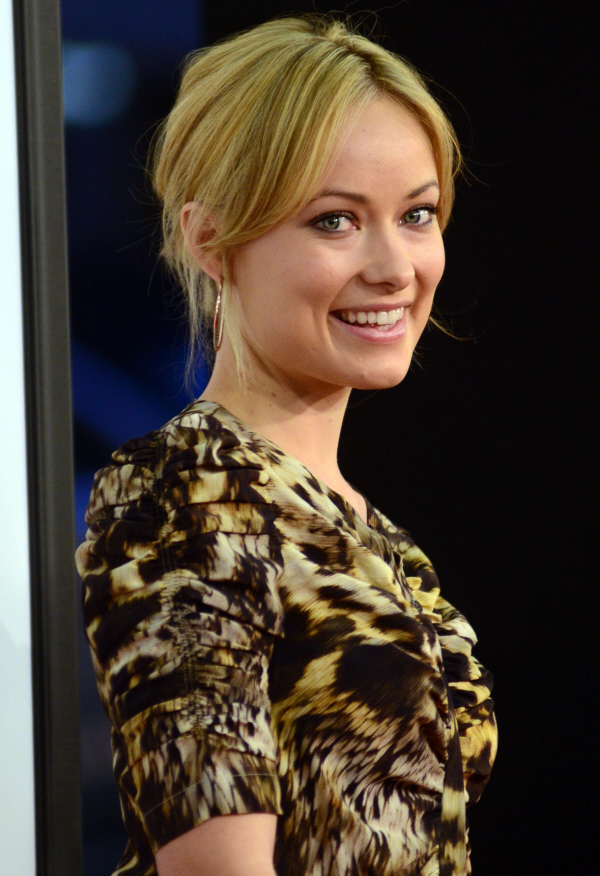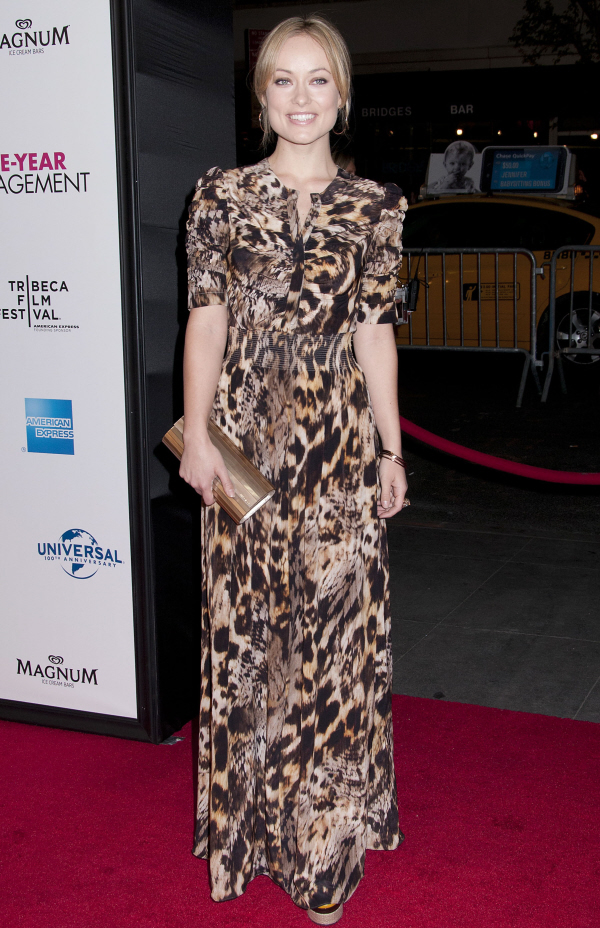 LeeLee Sobieski in Band of Outsiders. Why does she keep wearing full-length gowns?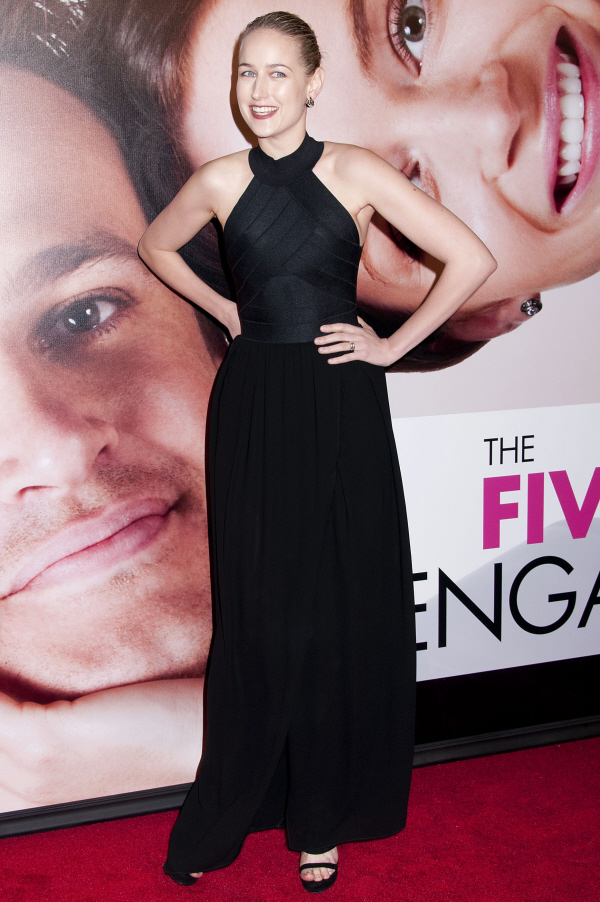 And Emily Blunt in Jason Wu. She loves this silhouette. I like the green-and-black combination – it suits her coloring. Plus, the pop of the emerald earrings is really nice too.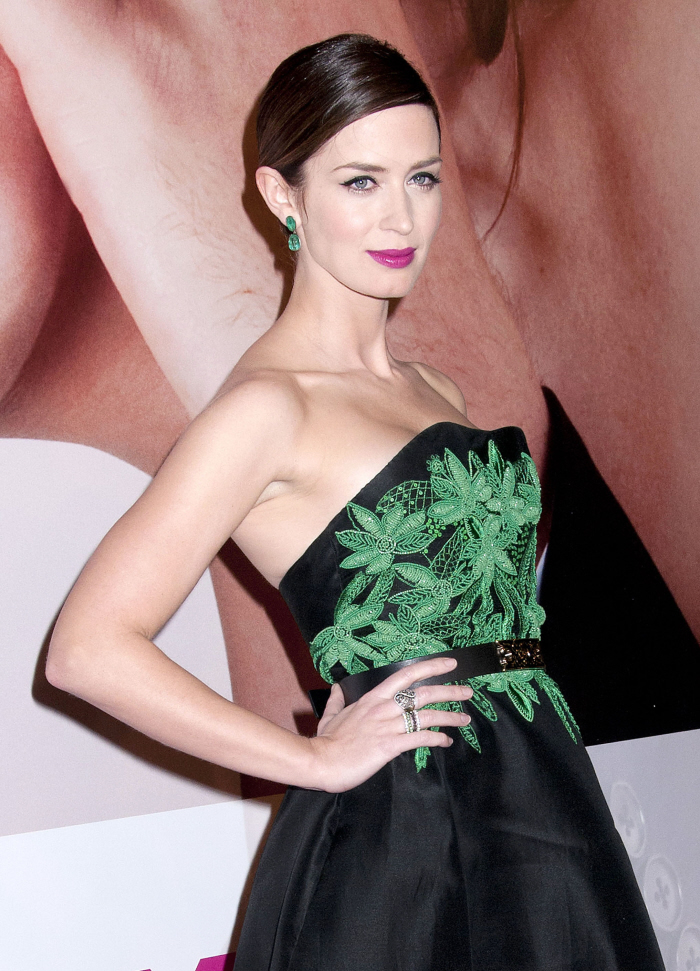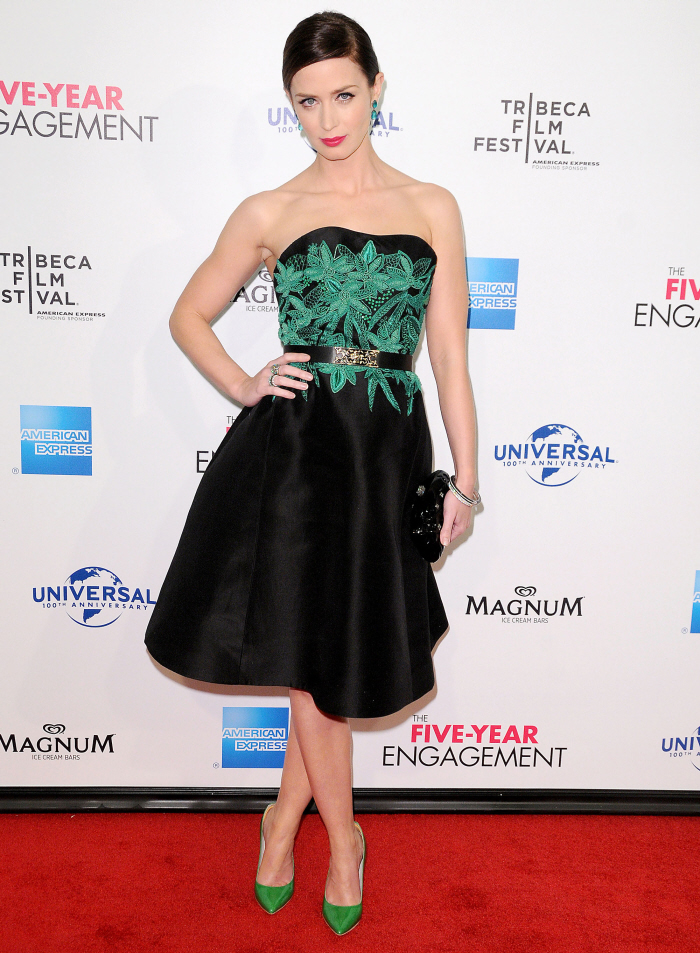 Photos courtesy of WENN.