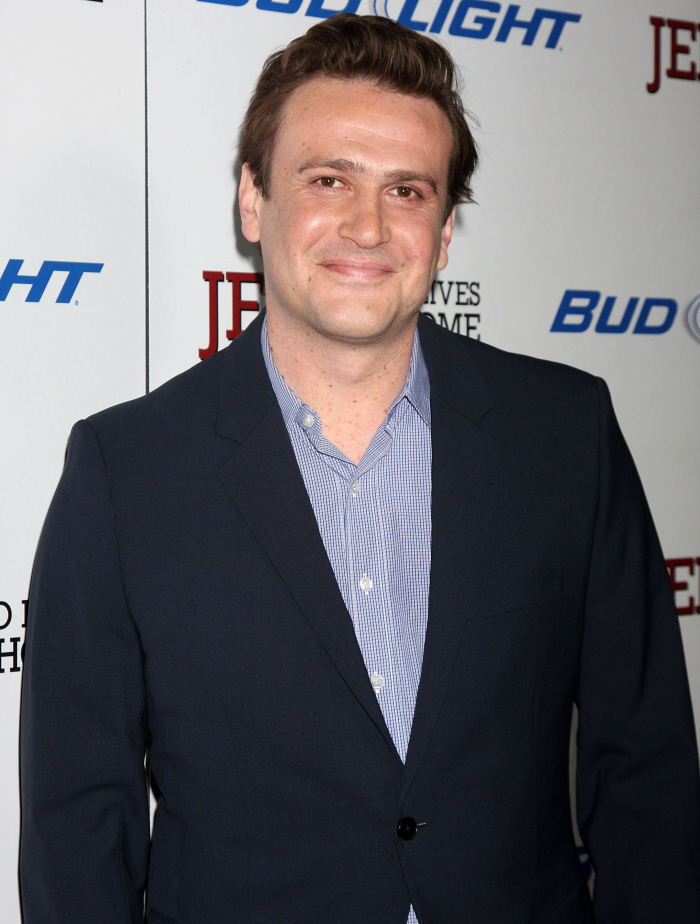 Michelle Williams and Jason Segel seem to have started up around this year's Oscars. Michelle's BFF Busy Phillips set them up, maybe because Busy thought they would be a good pair, or maybe because Busy was just kind of exhausted with being Michelle's go-to date every weekend. Early reports indicated that Jason and Michelle were totally loved-up, smitten and cutesy together, and their romance seemed to go coast to coast too – Michelle would come to LA, Jason would come to Brooklyn. There were even photos of Jason hanging out with Matilda too. So… it's serious.
Then Us Weekly ran a cover story about Michelle that seemed a bit too sympathetic. It was a pity-poor-Michelle piece, like the tabloids are really trying to make her into the next "America's Sweetheart/America's Victim," in the image of the patron-saint of tabloid-victimization, Jennifer Aniston. Through the course of the cover story, Michelle's unnamed friends managed to throw every one of Michelle's post-Heath Ledger boyfriends under the bus while making Heath into some kind of idealized figure, Michelle's own love martyr. The gist of the story was that all of the men Michelle dated after she and Heath broke up (months before his death) were all d-bags and Jason is the real thing. Which, in my opinion, is quite a lot of pressure to put on your boyfriend of little more than a month, especially given that Jason's Hollywood reputation isn't quite so family-friendly. Even the UK's Shagger of Year Russell Brand thinks Jason's player game is extraordinary – and that should tell you something.
But, in the meantime, everything is going well with Michelle and Jason. Jason even commented on his relationship during his promotional rounds for 5 Year Engagement.
His many weeks with Michelle! Since Us Weekly broke news last month — with adorable photo evidence — of Jason Segel and Michelle Williams' unexpected new relationship, the couple has stayed quiet about their surprisingly serious relationship.

But Segel, 32, finally piped up when asked by Extra about Williams, 31.

"I think we would just very much like to be happy. That's all I'm going to say about it," the actor said alongside 5 Year Engagement costar Emily Blunt.

Blunt herself cooed of Segel's romantic evolution: "He's a man-boy! He used to be a boy-boy and now he's a man-boy."

Joked Segel: "I think I might even be becoming a man-man… potentially!"

In all seriousness, insiders told Us that Segel "has been trying to be more of a grown-up lately" to show his "commitment" to Williams, single mom to daughter Matilda. "He is taking care of himself more, exercising, eating right and dressing better. Basically, not acting like a frat boy anymore."

Friends for years via mutual pal Busy Philips, the couple's relationship "kind of happened overnight!" another pal marveled.
[From Us Weekly]
"I think we would just very much like to be happy…" Sure. Okay. Good luck! I mean it, too. I would love for Michelle to be in a committed relationship with a decent guy who genuinely likes and respects her, and maybe Jason really has changed. *fingers crossed*
In case you missed it, Jason was also photographed with his iPhone, which had photos of Michelle taped to the back - you can see the pics here. A friend of Michelle's also notes, "Jason has already shown her his commitment to her." Good God! It's only been six weeks! Tops. Of course, Michelle does tend to move fast, doesn't she? She and Heath got pregnant within, like, 8 weeks of knowing each other too, right? That's my memory of it – but maybe I'm wrong?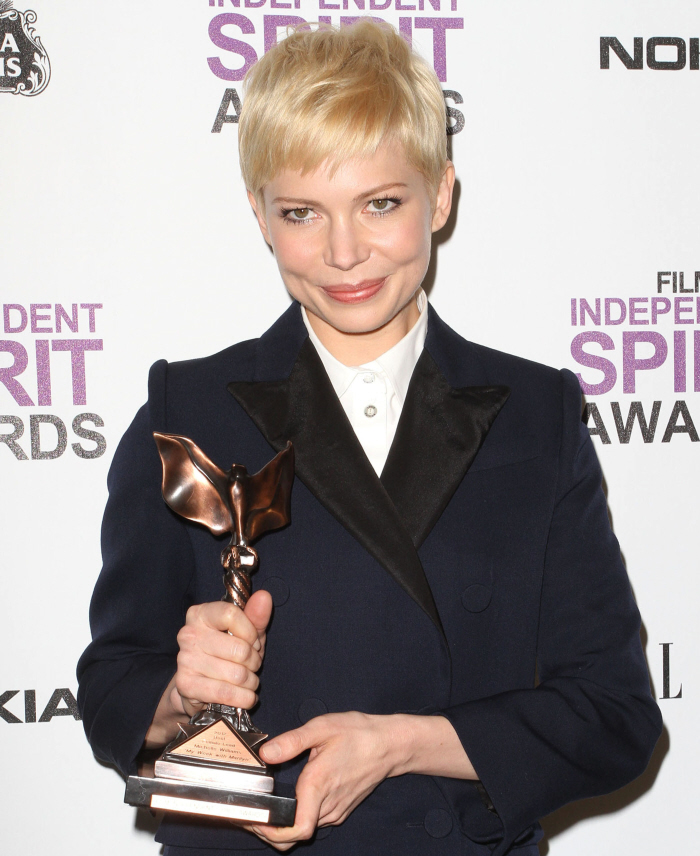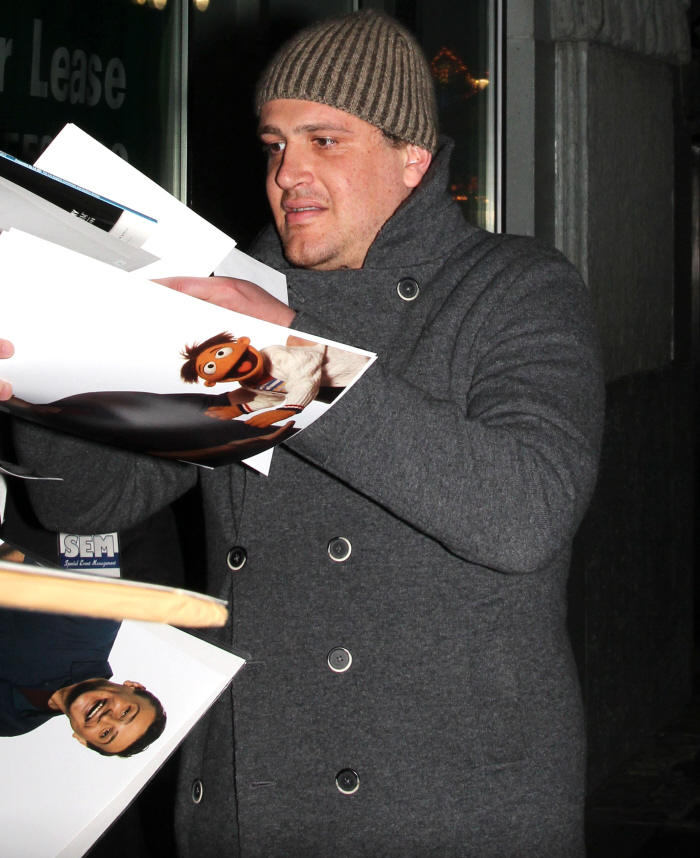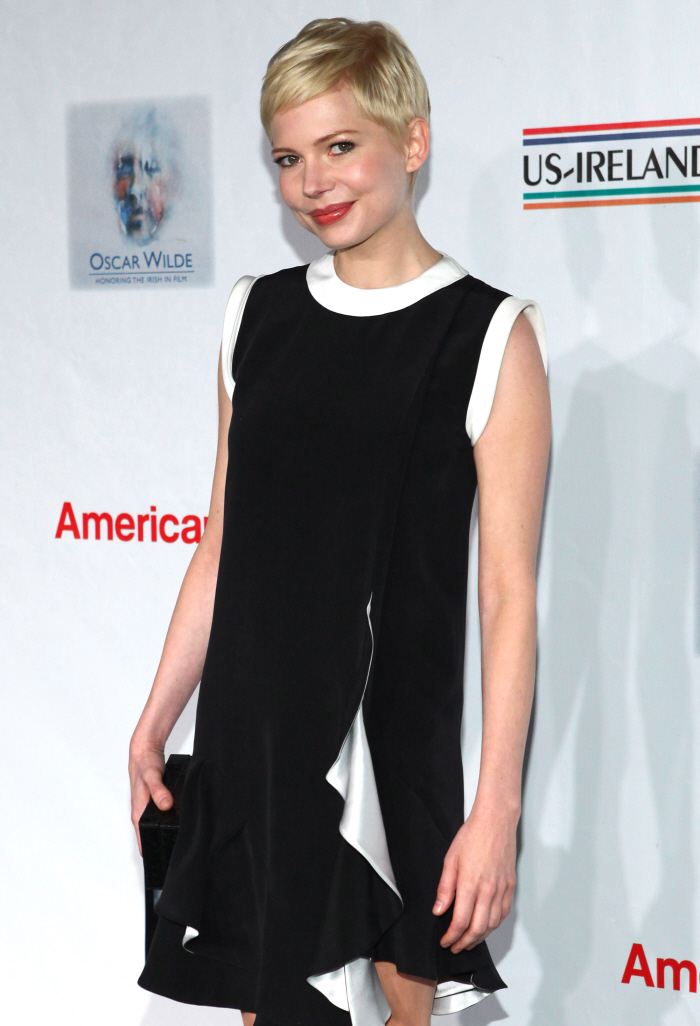 Photos courtesy WENN.