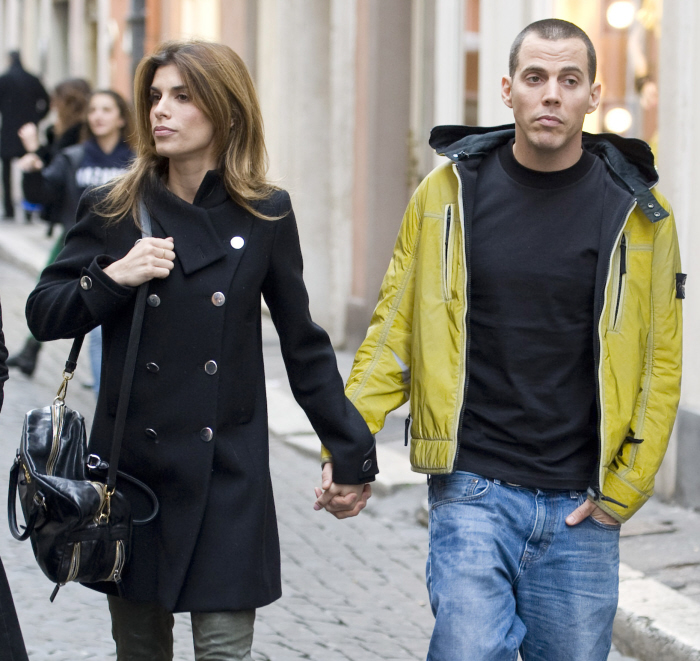 You know when it's time to rethink your life choices? When someone from Jackass dumps you for being too hardcore. This is what has just happened to everybody's favorite Italian party girl/escort Elisabetta Canalis. After she was dumped by George Clooney, she started dating Mehcad Brooks. Then Eli and Mehcad broke up last December after an alleged fight about a purse (for real). And then Eli moved on Steve-O, best known as "that crazy dude from Jackass… no, the other crazy dude." Steve-O just dumped her. OUCH.
Italian beauty Elisabetta Canalis really is unlucky in love.

Following hot on the heels of her high profile break-up from ladies man George Clooney, the Dancing with the Stars alum is once again nursing a broken heart — this time following a split from Jackass star Steve-O, RadarOnline.com is exclusively reporting.

RadarOnline.com was first to report back in January that the unlikely couple was hooking up, and now we can report all the details on their split.

"Steve-O dumped Elisbetta over her partying," a source close to the situation tells RadarOnline.com. "He is extremely serious about his sobriety and did not want to be dating anyone who could jeopardize that.

"He still really cares about her but can't risk relapsing back into his old ways, so he had to cut her loose. He has hooked her up with some women that he knows to help her try and get back on a stable footing again, and she has been attending meetings.

"Steve-O said he thinks she's committed to getting control of her life again and that he will help her do that, he wants her to control the partying for her own sake. But, in the meantime he needs to distance himself from her."
[From Radar]
Poor Elisabetta. After Clooney dumped her, she stuck around Hollywood, trying to make a career "happen" in America. She got Dancing With the Stars and she was the first one eliminated. She tried bearding for lesser celebrities (allegedly). She tried to get work… but it's just not happening without Clooney's influence. When Steve-O – of all people – is like, "Girl, we need to stop. You're too hardcore," that's when you know it's time to just pack it up. Elisabetta had a decent career in Italy – she should just go back home and settle in.
Stacy Keibler, this is your future. The George Clooney Ex-Girlfriend Retirement Plan is pretty awful.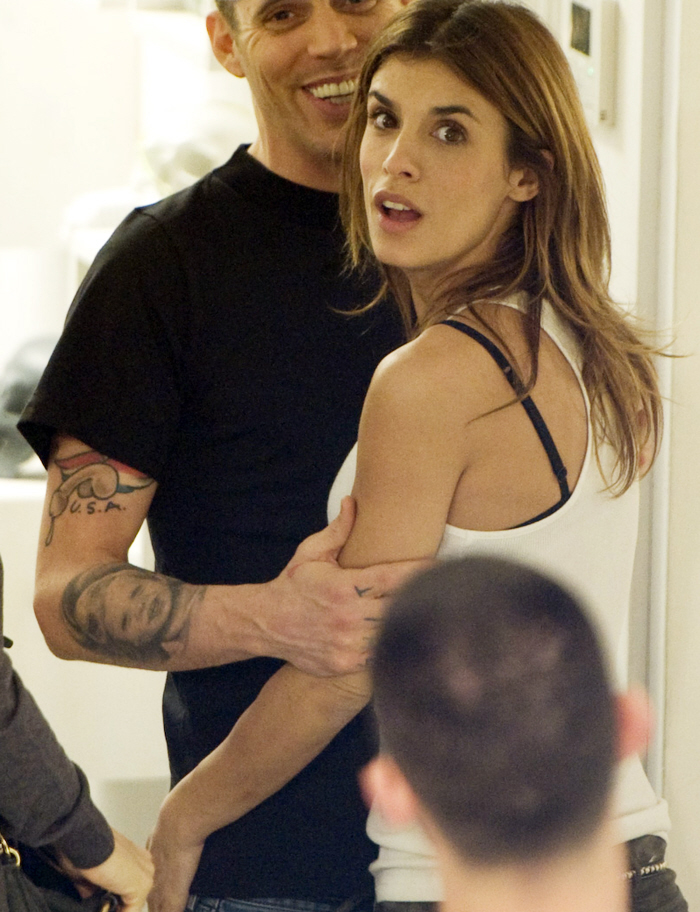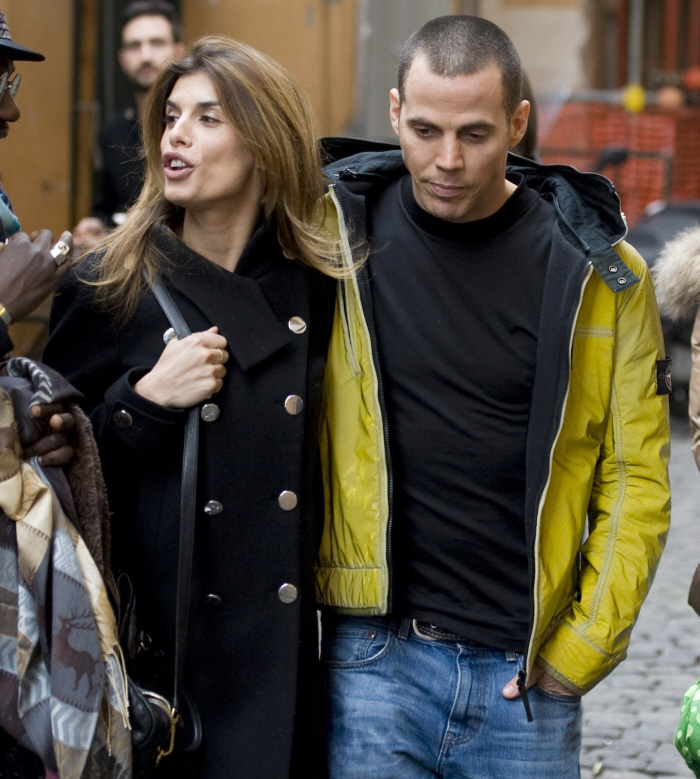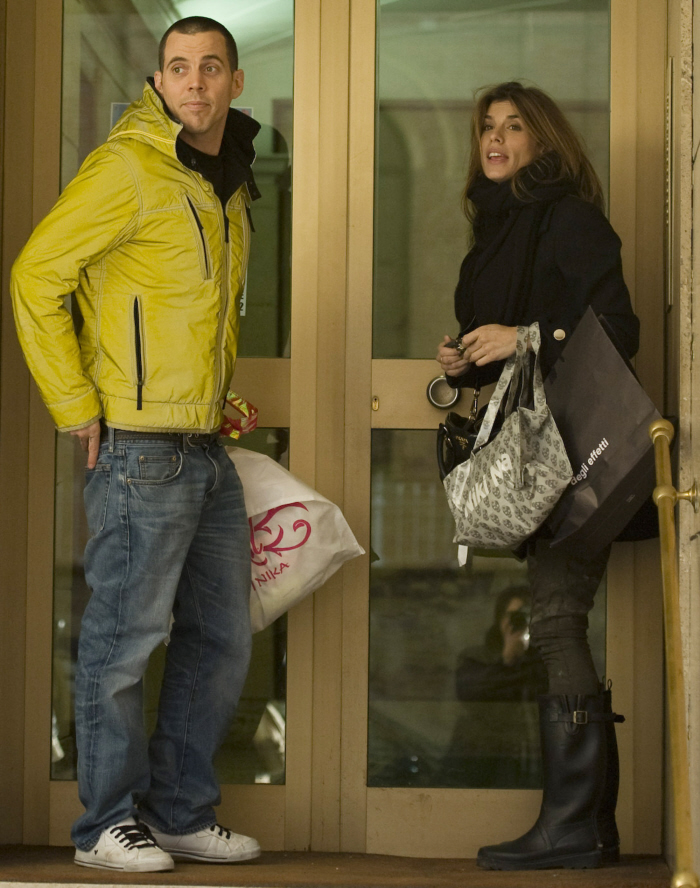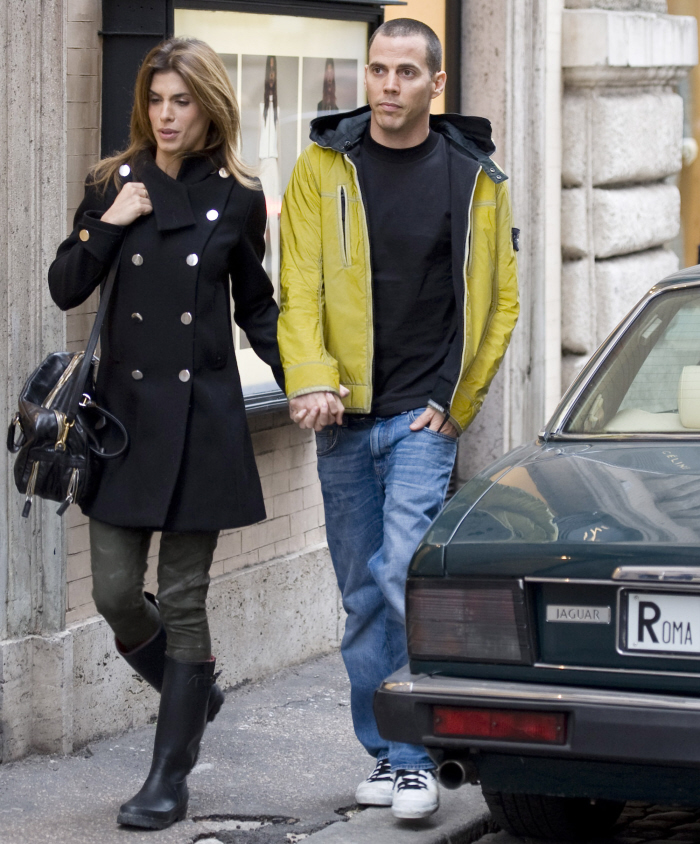 Photos courtesy of WENN.