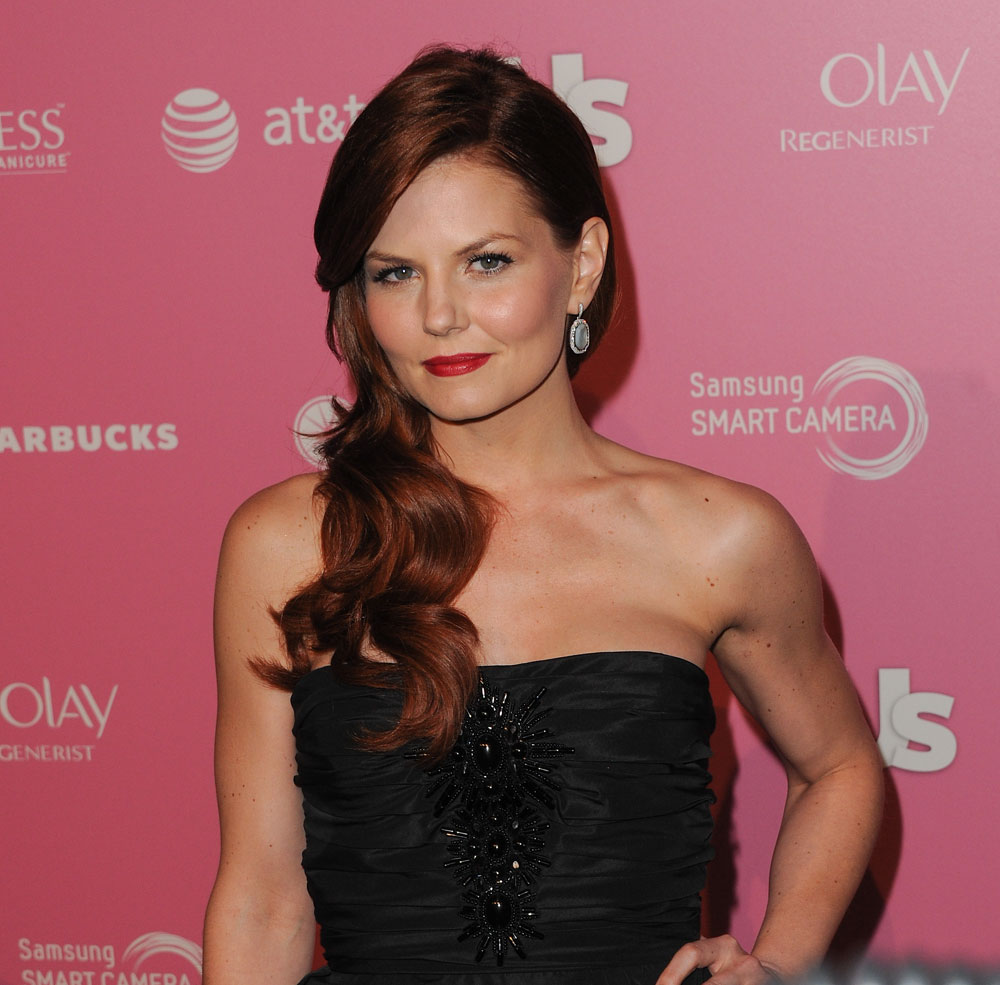 True story: Last week a friend was hanging out watching a "House" repeat which I wasn't really paying attention to. I was doing other stuff, and when I turned to the TV I saw an actress who looked vaguely familiar to me whom I couldn't place. (I was never a big "House" watcher.) Then I realized it was Jennifer Morrison with brown hair! Now I know Morrison well, I used to watch "Once Upon a Time" and I've covered her here several times. But she just looked so totally different with brown hair that it took me a while to register that it was her.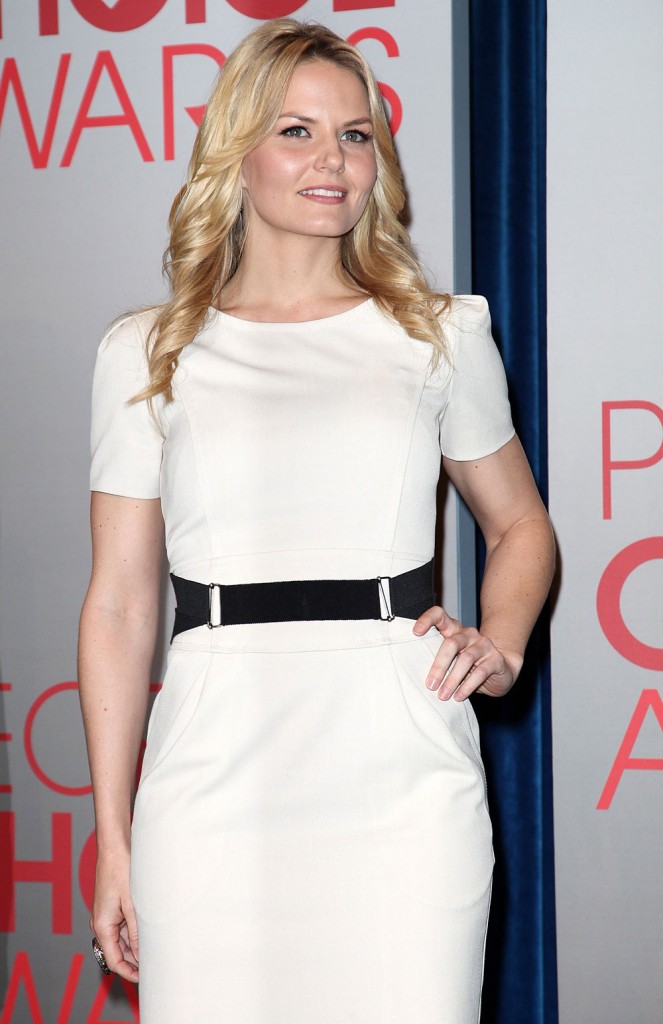 Morrison has of course gone blonde since her House days. (I was just checking our photo agencies, and she went blonde in mid 2007, right before her engagement to Jesse Spencer fizzled.) She just dyed her blonde hair to red for a new role in a film called Some Girls. She was gorgeous before (I love her in "Once," her character is great) and now she's a knockout! I think that red hair suits her well. Again, though, she looks like a totally different person. Like if she was just an acquaintance of mine I might not recognize her at first in person. Here's more, from US:
It wasn't easy to stand out at Us Weekly's Hot Hollywood party Wednesday night, with sexy stars including Kim Kardashian and Julianne Hough in attendance. But one actress managed to steal the spotlight with her shocking new look.

Jennifer Morrison, who's known for her long blonde hair, debuted a dark red color on the red carpet at Greystone Manor in West Hollywood, Calif. She wore a flirty black strapless Andrew Gn dress with silver detail and bright scarlet lipstick to complement her rich auburn hue.

"I'm doing a film called, Some Girls, so I've had red hair for 24 hours now," the Once Upon a Time star revealed of her fiery 'do.

Of being honored by Us for her classic, feminine style the beauty, 33, gushed, "It actually meant quite a lot to me. I tend to dress as comfortably as possible and in things that I really like and so the fact that other people like them too is really cool."
[From US Weekly]
US has a whole "celebrity style" section in their current print edition featuring their Hot Hollywood Style Winners. This must be part of the way they get celebrities to attend their event. Kim Kardashian was named "The Total Pro" (snort!), and Julianne Hough is "The Free Spirit." Olivia Munn is "The Sexy Tomboy," and Stacy Keibler is "The Breakout," among others. (They must have not been able to meet Stacy's appearance fee, because she didn't go to the bash.) Jennifer Morrison was named "The Sophisticate," which I could see. Sometimes she looks very well put together and elegant, but other times not so much. She's human that way.
In terms of her hair color, I really like her both as a blonde and a redhead. That brown color doesn't seem to suit her, but a deeper color in that shade with more tones might be.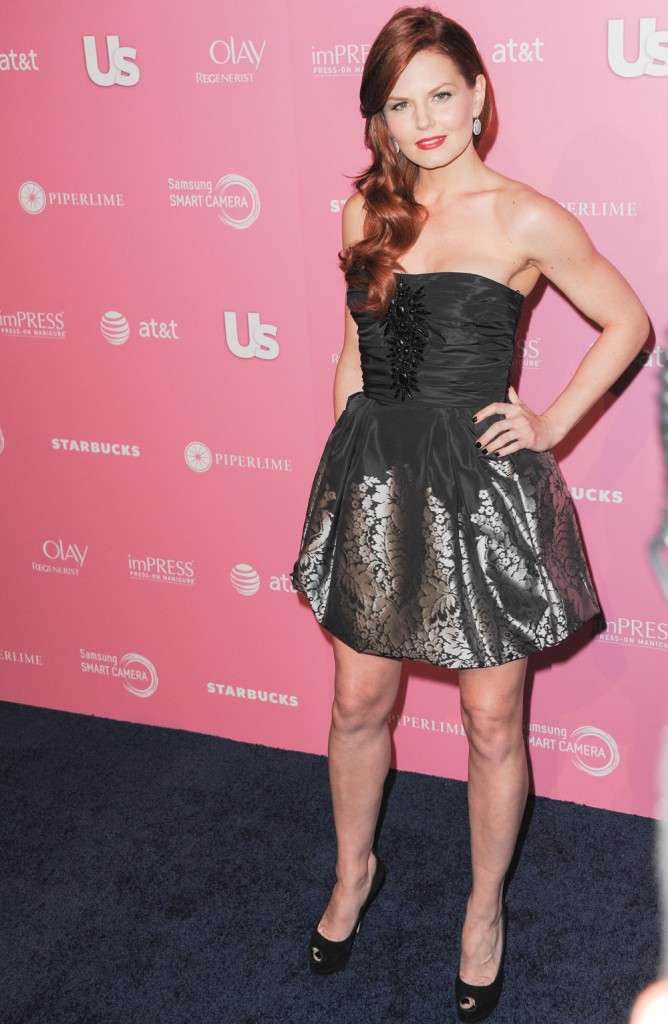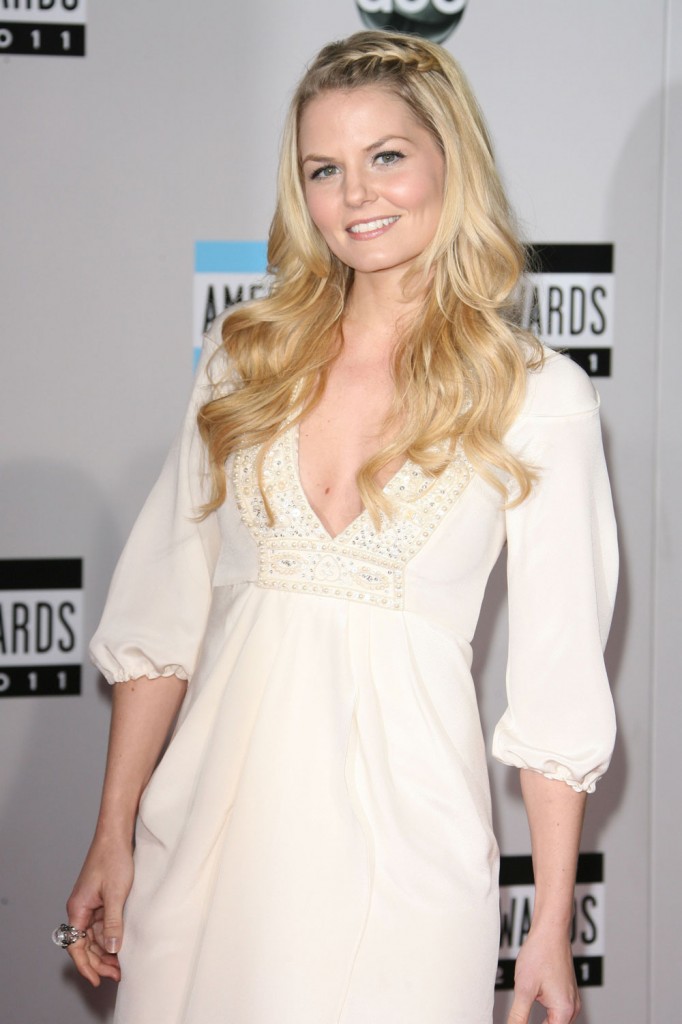 In July, 2007 right after she went blonde. Remember when she was engaged to Jesse Spencer?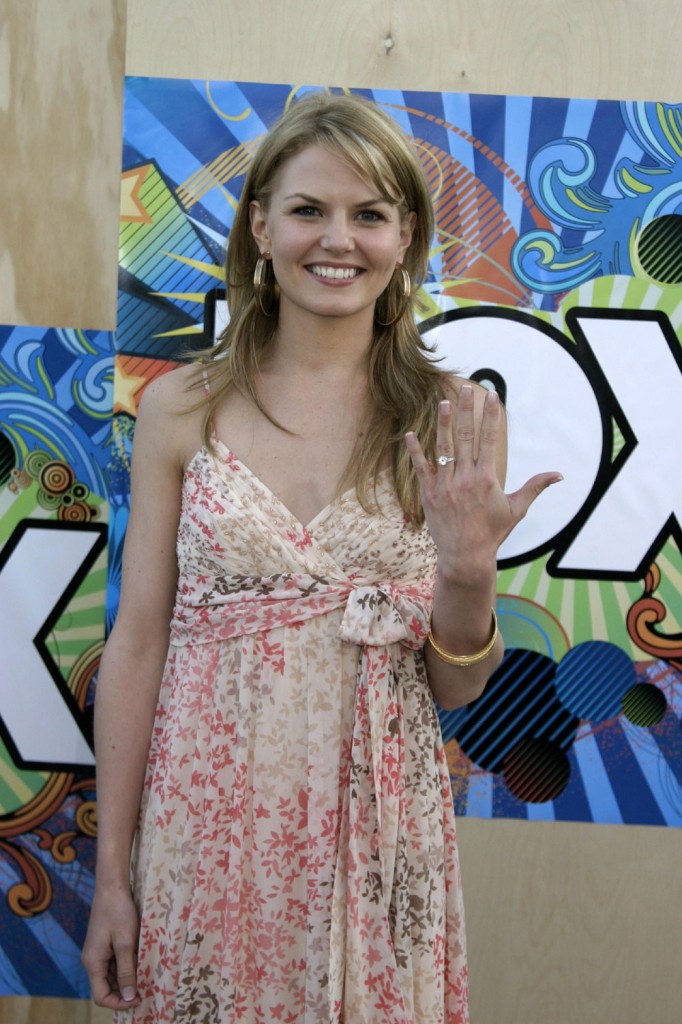 In January, 2007.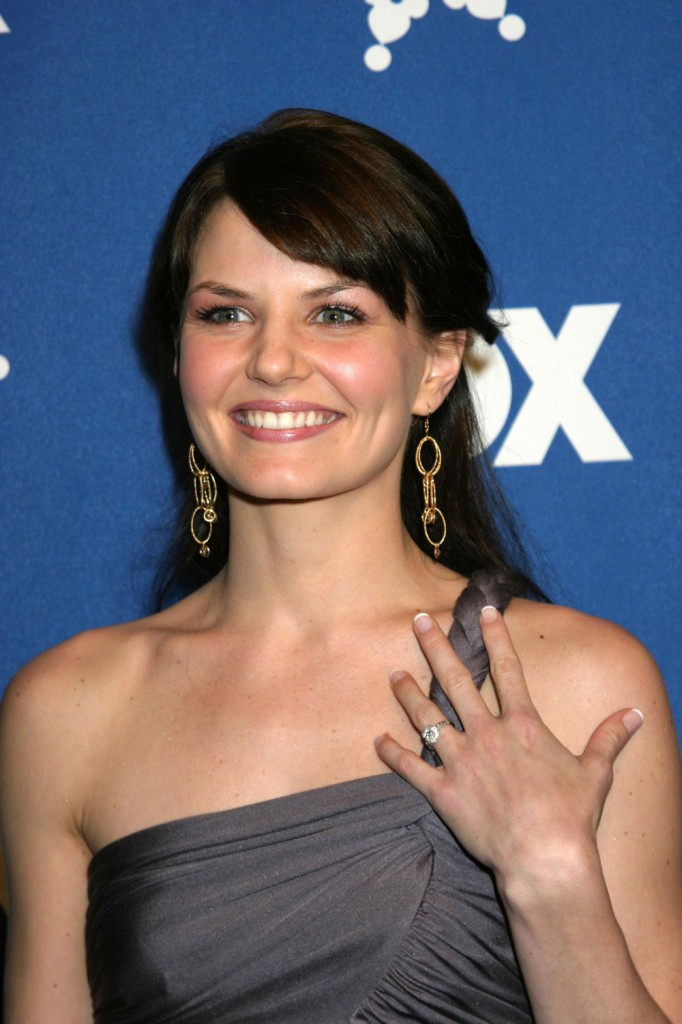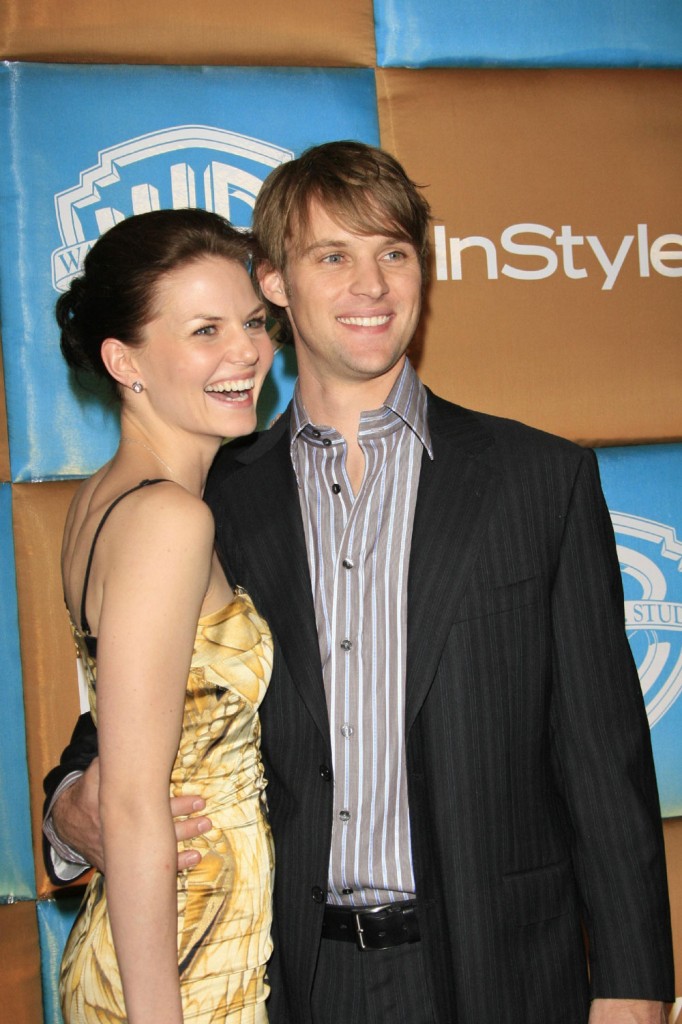 2006: