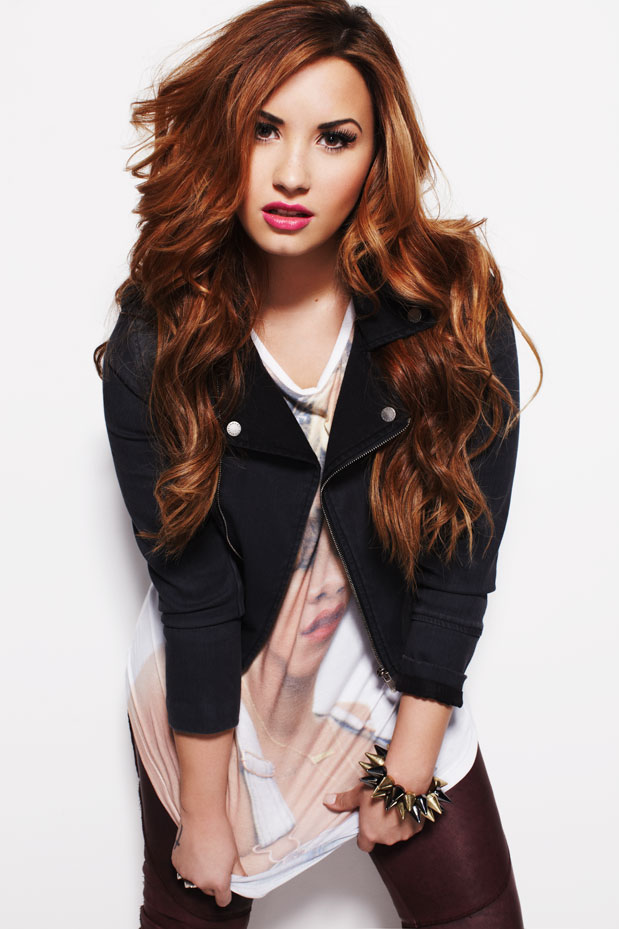 I know that some of you have grown weary of Demi Lovato always talking about her ongoing rehab and recovery issues, and some people have hinted that she's less than sincere while answering interview questions. Yet I maintain that no matter what, she's a valuable role model to her young fans, many of whom are undoubtedly facing the same issues as Demi while growing up. To that end, I don't mind at least another few rounds of this discussion.
However, this interview with Fabulous Magazine is a bit different than Demi's other recent discussions about her troubles. When she first entered rehab in 2010, the official line was that she entered for emotional and eating disorder issues, and that's continued to be the official word during her most recent publicity outings as well. Now things are turning in a different direction with some confirmation of those old rumors that Demi used to do lines of coke like a pro. In this interview, Demi admits that she did cocaine and engaged in underage drinking as well:
She hates having her picture taken: "I felt uncomfortable today [at the shoot]. Knowing I have bad angles and the photographer can take a bad shot makes me insecure. But I'm a lot better than I used to be. In my first shoot after having treatment, I went into meltdown and ran away from the studio. So I've made progress."

On her eating disorder: "I'd make myself sick up to six times a day. My mum was worried, but because I was going through puberty I was having growth spurts so she assumed that was why I was thinner."

She admits to doing cocaine: "It's something I don't really want to talk about What I can say is that I was depressed. I would come off stage in front of 18,000 people and suddenly be alone in a hotel room. I'd come crashing down and would try to find a way to recreate that feeling, to stay 'up'."

Club promoters enabled her: "Promoters gave me drugs and alcohol in restaurants or clubs. They wanted me to come back so I would be seen there. They were basically kissing my ass," she says, a flash of anger briefly interrupting her sunny demeanour. "I thought they were my friends. I thought I was having fun. Being a celebrity can be dangerous. Nobody says 'no'. That's why so many end up overdosing and dying. It could definitely have happened to me."

On cutting: "It started with my wrists. People saw that, so I cut in places they couldn't see. You do it because you feel so bad inside. You don't know how to take it out other than on yourself."

On rehab: "It was really, really hard and scary. I was homesick and lonely and several times I thought f*** it, I'm leaving. But my mum told me I would regret it. This was my only chance. I had 14 hours of therapy a day. I listened to music and learned to knit. When I finally left, it was like being let out of prison."

On being a size 10-12 again: "After so long being thin, it was terrifying being heavier. But I am a naturally curvy Hispanic girl. I don't deprive myself – I had a Kit Kat last night, but I don't eat s*** every day. I have a meal service that brings my food to my home so I don't have to think about being healthy."

On her love life: "I'm not dating at all. I love having a boyfriend but need to be secure on my own first."
[From Fabulous Mag]
So are these new admissions part of calculated new PR move? Maybe her team just realizes that Demi's been saying the same stuff for about a year now and figures that since the coke rumors are out there, she might as well admit to them and change up the routine. Still, I find it interesting that she's specifically calling out the club promoters and "yes" people that surround the rich and famous. It sounds like Demi really has figured out how to cut through the Hollywood crap in that regard, and I can also appreciate that she's indulging in Kit Kats. Obviously, everyone deserves the occasional Kit Kat.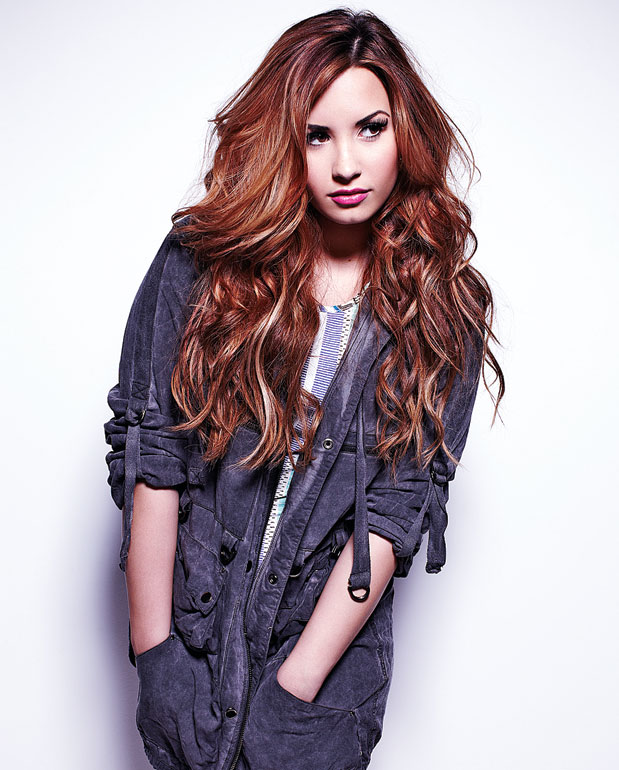 Photos courtesy of Fabulous Mag