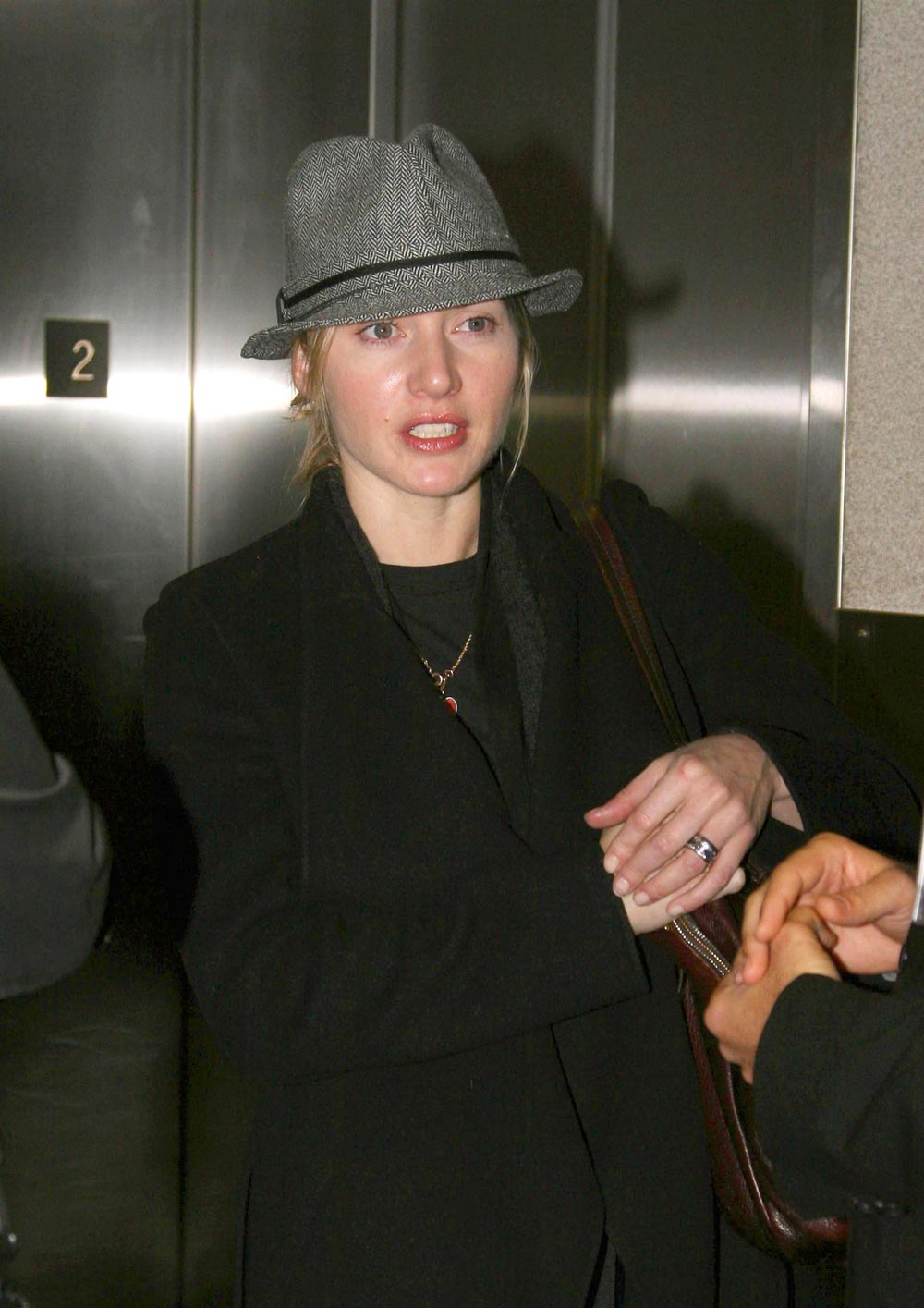 Kate Winslet markets herself as being a 'real person', who was once fat (her words, not mine!) and is just normal. Amazingly, she intends on sharing her real body as much as possible, by showing her crinkly mummy-tummy with the world in her next film.
The British actress appears naked in her new film The Reader but refused to use a body double or lose weight for the scenes, wanting a completely realistic look for her character.

Describing her own body, Kate admits to having aged, but maintains she is proud of her flawed physique, saying: "Here we go, I have a crumble baby belly, boobs are worse for wear after two kids… I'm doing all right. I'm 33. I don't look in the mirror and go, 'Oh, I look fantastic!' Of course I don't.
"Nobody is perfect. I just don't believe in perfection. But I do believe in saying, 'This is who I am and look at me not being perfect!' I'm proud of that."
Of course, this just proves that Kate Winslet isn't really like us, given that she is actually willing to pass up the body double and bare her body. Although, we might all do it if we were offered millions of pounds.
Kate adds that she tries to keep her kids normal.
Kate also maintains she tries to give her two children – eight-year-old Mia, her daughter with ex-husband Jim Threapleton, and son Joe, four, with director husband Sam Mendes – as normal an upbringing as possible.

She added: "Life gets too complicated-and I don't want that for my kids. I don't want staff running around. I want them to put their own dirty clothes in the laundry bin and bring their plates from the table to the sink. It's as normal as we can be."
Is this the second piece of proof that Kate Winslet is indeed something more than mortal? Because if she can get her 8 and 4 year old children to pick up after themselves she possibly does have a magic brew that makes her slim just for film, and holds the secret to eternal life.
Kate famously protested in the past about a GQ cover she posed for, where they slimmed her down into, well, a tall Kate Moss. The editor of GQ defended the pictures, saying that she had been no further altered than any other picture on the cover, or inside of the magazine, and that every picture you see inside has been digitally altered in some fashion. Something to think about next time you flick through the glossies.
Kate Winslet is shown at the airport on 11/14 and 11/16/08. Credit: Bauergriffinonline