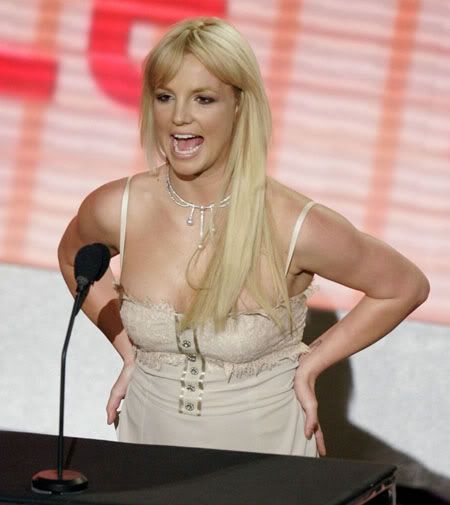 Britney, I know the American Music Awards are not that big of a deal and you were just presenting, not performing. That doesn't mean you get a pass to chew gum. Remember when we talked about this? The esthetician also told you to stop lining the bottom of your eyes because it makes you look cheap. Other than that you look pretty good and I like the dress. You did break up with that jerk and have started to accept help and that's the biggest step.
Best Week Ever has a highlight video of the rest of the AMAs. Lionel Richie rocks.
Pictures from BreatheHeavy.com and Just Jared. Some taken by Getty Images.