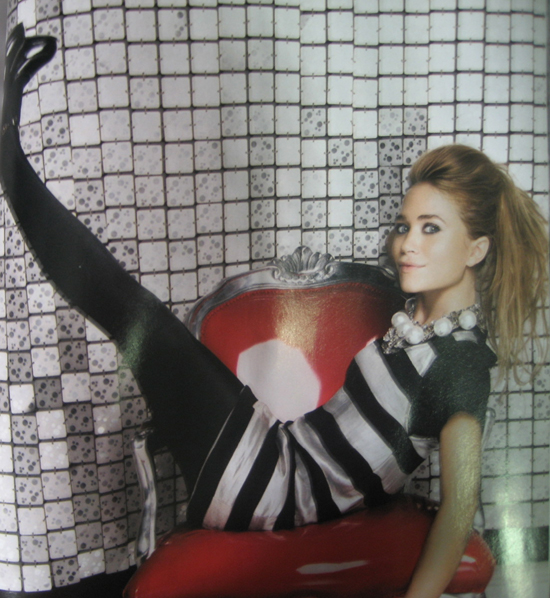 Celebrities are channeling Gidget these days, stepping out in minidresses with a classic 1960s silhouette. I'm definitely a fan of this shape; it's not the most sophisticated of garments, but it's certainly a fresh, playful look. And because a lot of these dresses have long sleeves, you can still show off your legs during the winter months without getting hypothermia. (It's worth a shot, anyway.)
So how are the stars adapting this style to suit their personal mojos? J Lo. updates her burgundy number with rich-looking accessories and the usual bronzed-to-perfection skin, while Sienna (seen here shortly before her latest breakup with Jude) is pure 1960s fashion icon thanks to the graphic-splash neckline on her dress. Last but not least is one of the Olsen twins (I'm afraid I've lost the ability to tell them apart) in the pages of Teen Vogue, wearing a decidedly Austin Powers-esque go-go girl shift.
What will be next in the retro parade?