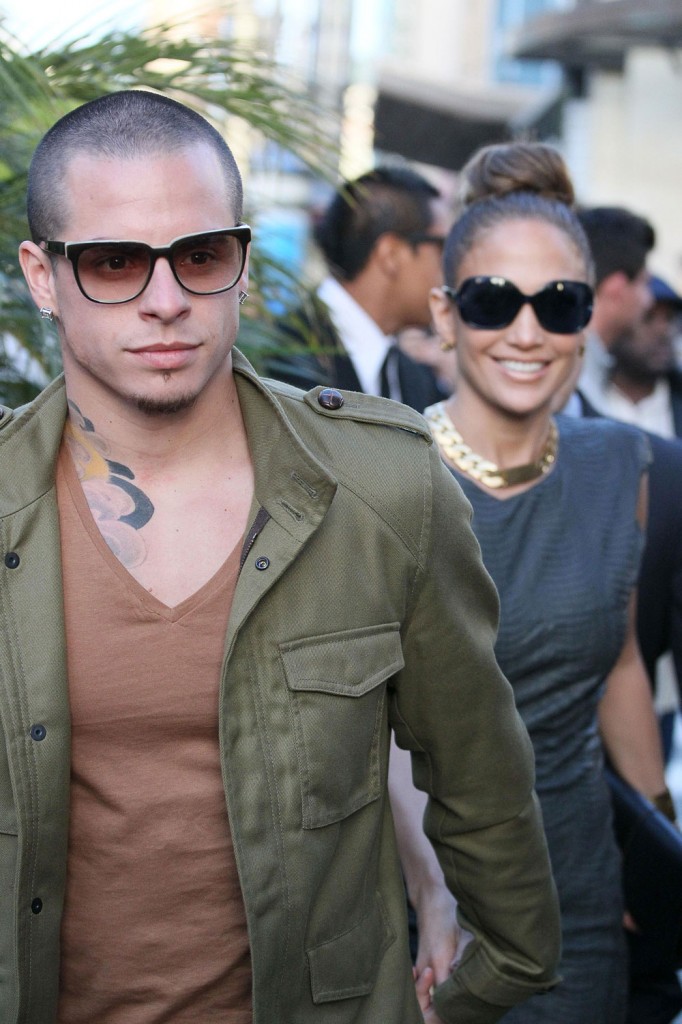 Yes we've heard this rumor many times before, including the detail that Lopez is ready to have Casper's babies. The difference is that this is now in US Weekly, the celebrity mouthpiece. Jennifer previously had a "source" tell People last month that she "thinks she is very lucky to have met Casper. He is everything that Marc wasn't: kind, supportive, appreciative…There is a lot of love between [them]. He treats her like a queen." At that time, Jennifer's people denied that she and Casper were engaged. This was in response to a tweet by none other than Roberto Cavalli claiming that Lopez had called him and asked her "to create a special dress. For her next wedding." So it sounds like it's on, and US agrees and has more details. Lopez is just waiting for her divorce from Anthony to be final, because she can't wait to marry Smart and get knocked up again at 42. Her clock is ticking.
Lopez, 42, "is telling friends she wants to marry Casper," a confidant tells US. And she can barely wait until October, the earliest her divorce from Marc Anthony, 43, could be official. The mom of twins Max and Emma, 4, wants another baby – pronto – says the insider. "Frankly, she doesn't have all the time in the world," says the source. But it's not just about a baby. Says the pal, "she's certain she wants to be with Casper forever."

The singer already knows what it's like to wake up to Smart every day. The 5-foot-8 dancer has practically moved into her L.A. home and even sits in on her business meetings. "He provides what she hasn't had in years," says the Lopez source. "He's very supportive and devoted." His attention to her kids only adds to his appeal. "She wants to have a traditional family," says the Lopez source. "She loves how playful he is with them."

Indeed, Smart – who brashly asked for her digits while dancing in her "Papi" video last August – has "made her feel young," says the Lopez source. Even better, unlike Anthony, he lets her call the shots. "He exists only for her," says the confidant. "Marc controlled her, and now she's in control."
[From US Weekly, print edition, May 7, 2012]
The stuff at the end about how supportive and devoted Casper is sounds just like what she told People last month, so I don't doubt this is coming from her camp.
We know how quickly it ended the last time Lopez married a backup dancer, and the last time she married a waiter. She stays with the powerful, successful types like Diddy, Affleck and Anthony. Why doesn't she just look at her own dating history? She's so dickmatized by this doofy kid she's paying him over half a million a year just to hang out with her! It's going to cost her a lot more than that when they inevitably split.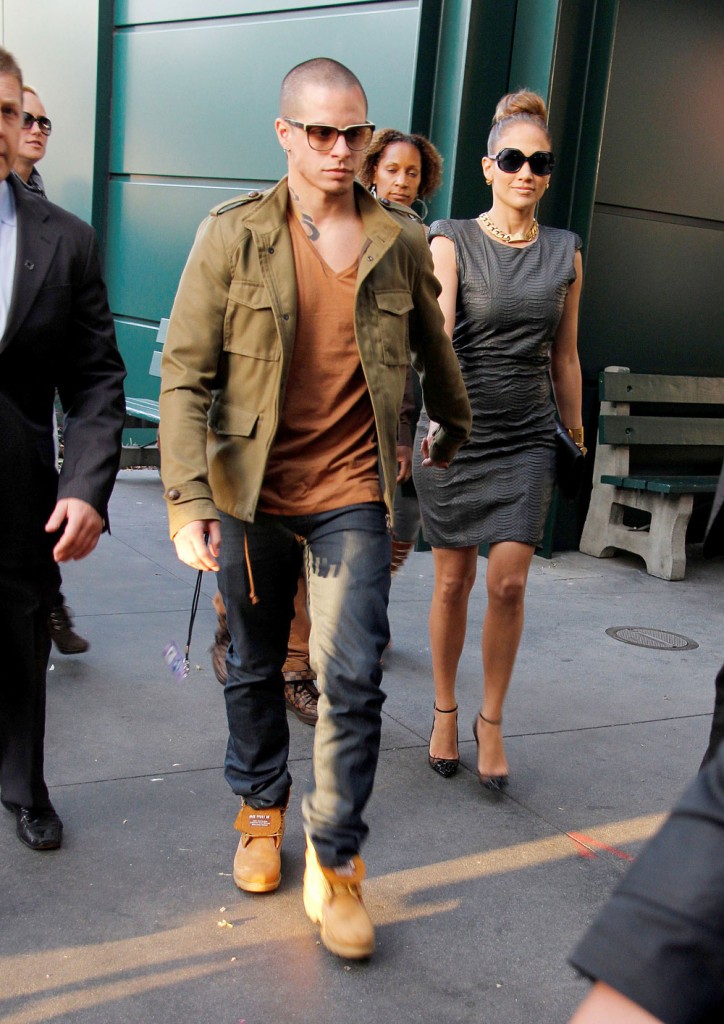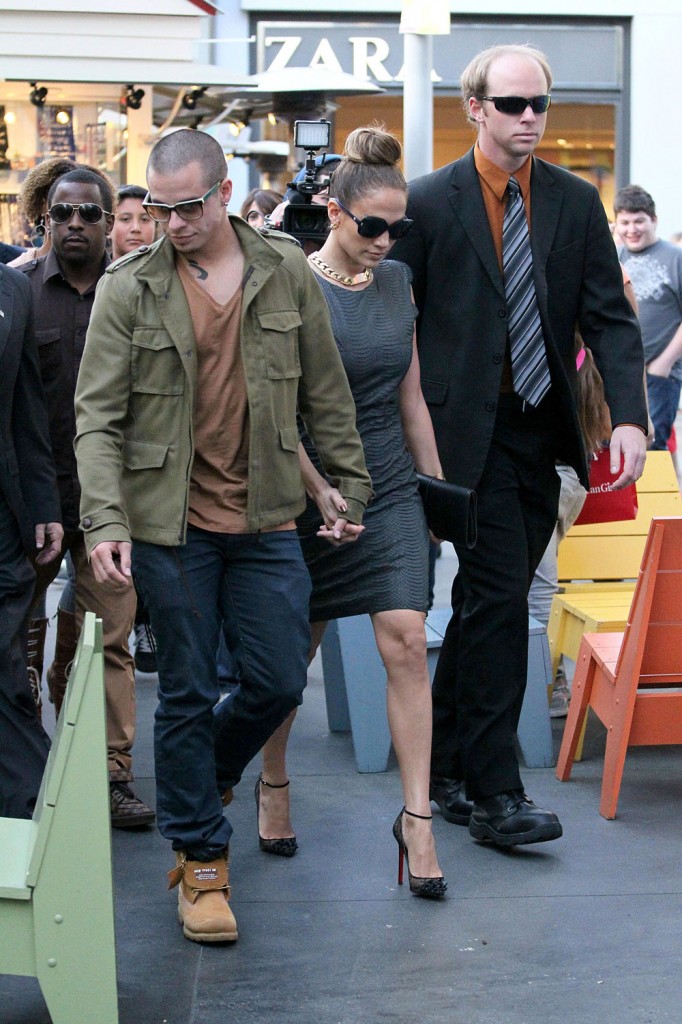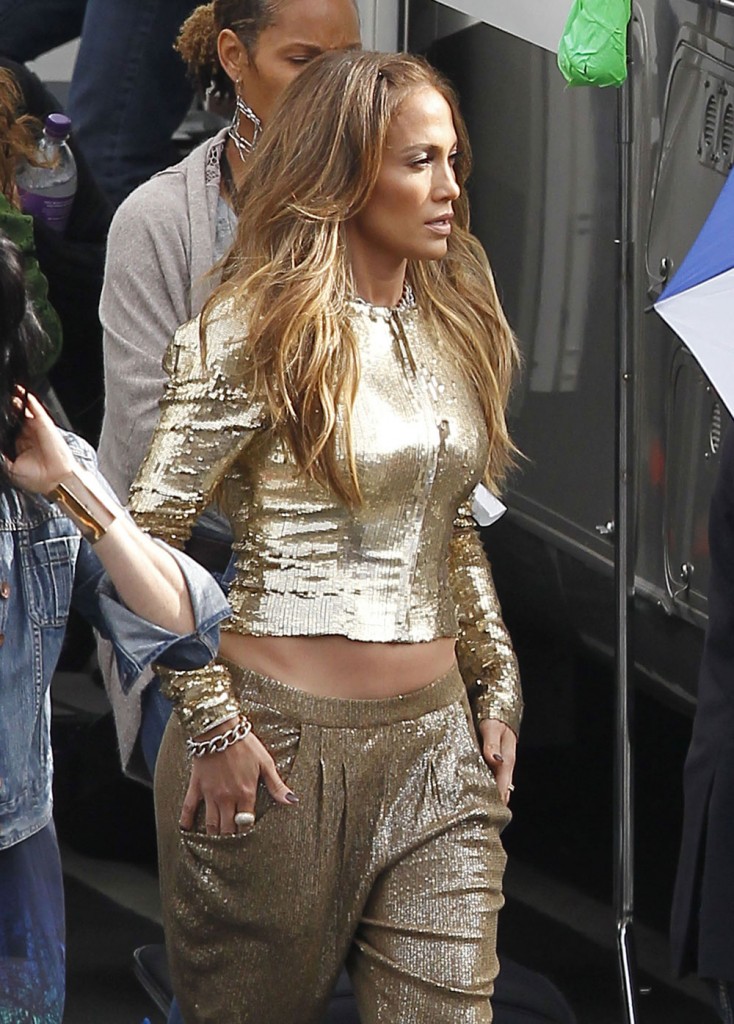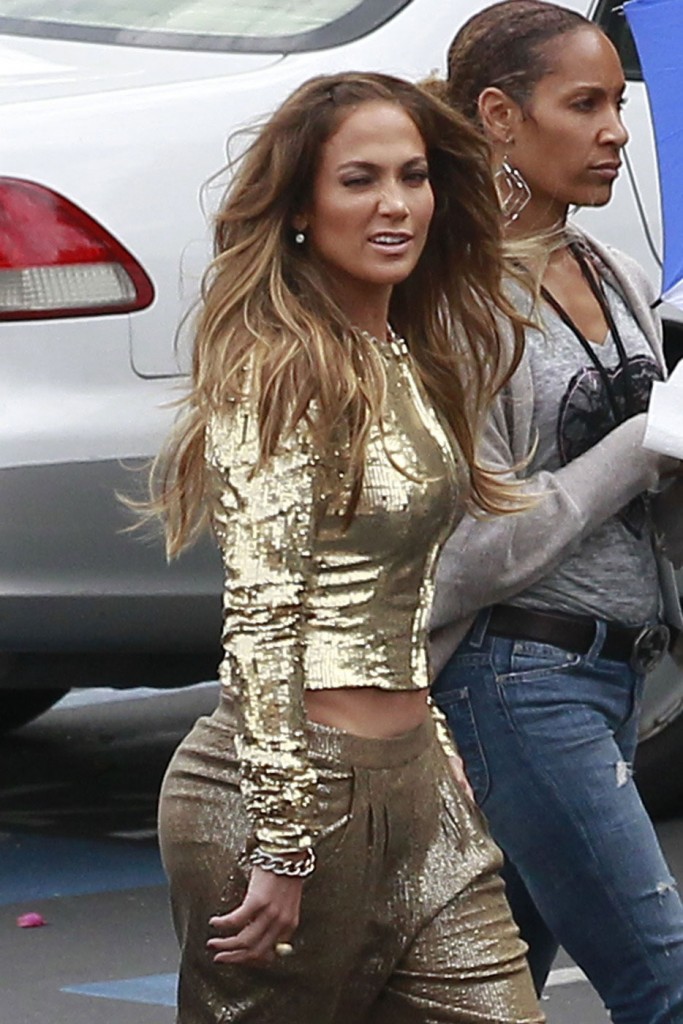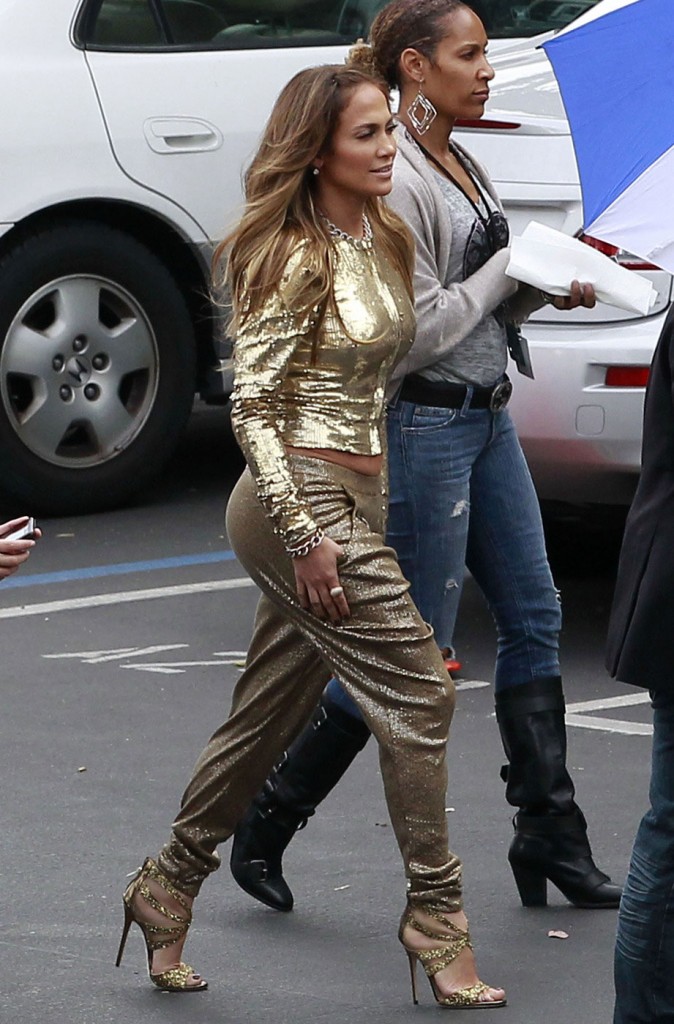 Jennifer Lopez and Casper Smart at shown on 4-5-12 at The Grove. Credit: WENN.com Lopez is shown outside American Idol on 4-25-12. Credit: Premiere/FameFlynet Pictures and Juan Sharma/Bruja, PacificCoastNews.com