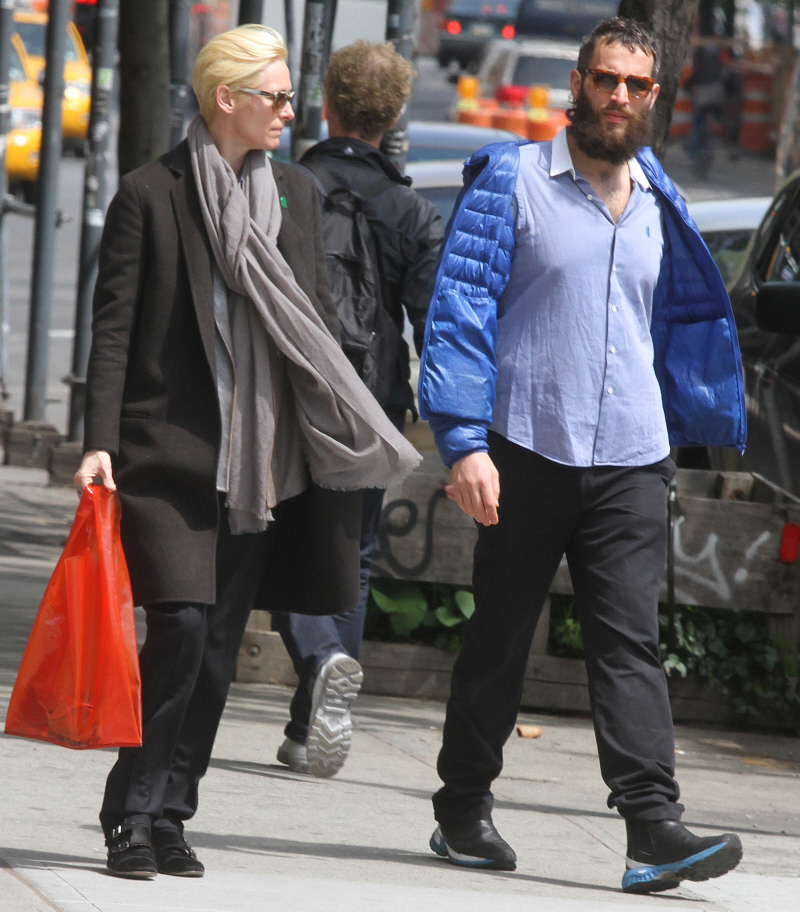 I feel like Tilda Swinton rarely shows off her 18-years-younger lover. If I was a mysterious and wonderful alien like Tilda, and I was 51 years old in Earth years, I would show off my 33-year-old lover constantly. These are new photos of Tilda and Sandro Kopp in New York City yesterday. The last time we had photos of Tilda and Sandro together was last October! As far as I know, Tilda usually doesn't bring Sandro to her premieres or to any of the awards shows. Sandro and Tilda have been together since 2008 – Tilda either abandoned her relationship with her baby-daddy John Byrne, or she and Byrne and Kopp lived together for a time in a bizarre situation "for the kids". Some of you dispute the latter version – and Tilda never really comments about her situation, so I don't really know. I've heard that John Byrne has a new partner and that he and Tilda co-parent effectively and quietly.
In previous photos, I've thought Sandro was cute, but in these pics… I think he has a strong resemblance to Tom Hardy. Right? And it's not just the giant beard – it's just his face. So… basically, I would hit it. Of course, I kind of want to go to bed with Tilda too. I wonder if they're looking for a third? Because I would be into that.
In other Tilda news, she's probably coming to the Cannes Film Festival this year. She's in Wes Anderson's new film, Moonrise Kingdom, and it was just accepted for competition. Will she bring Sandro?
PS… I love that they're not holding hands. Tilda will not hold hands with her lover, Earthlings!!!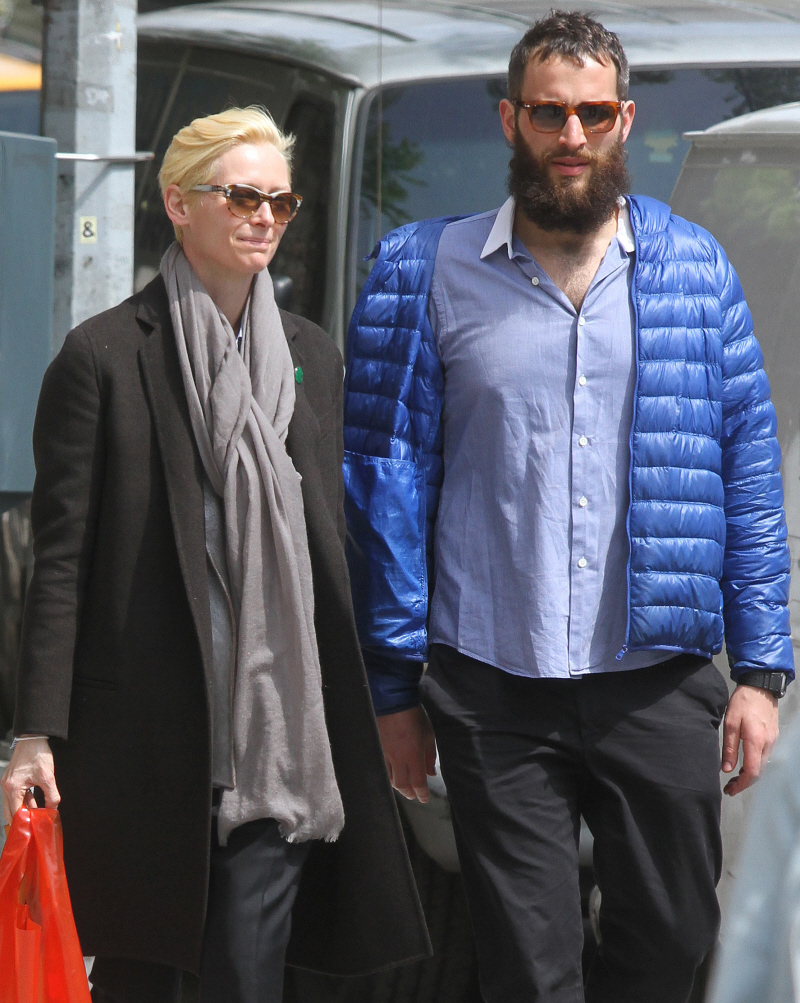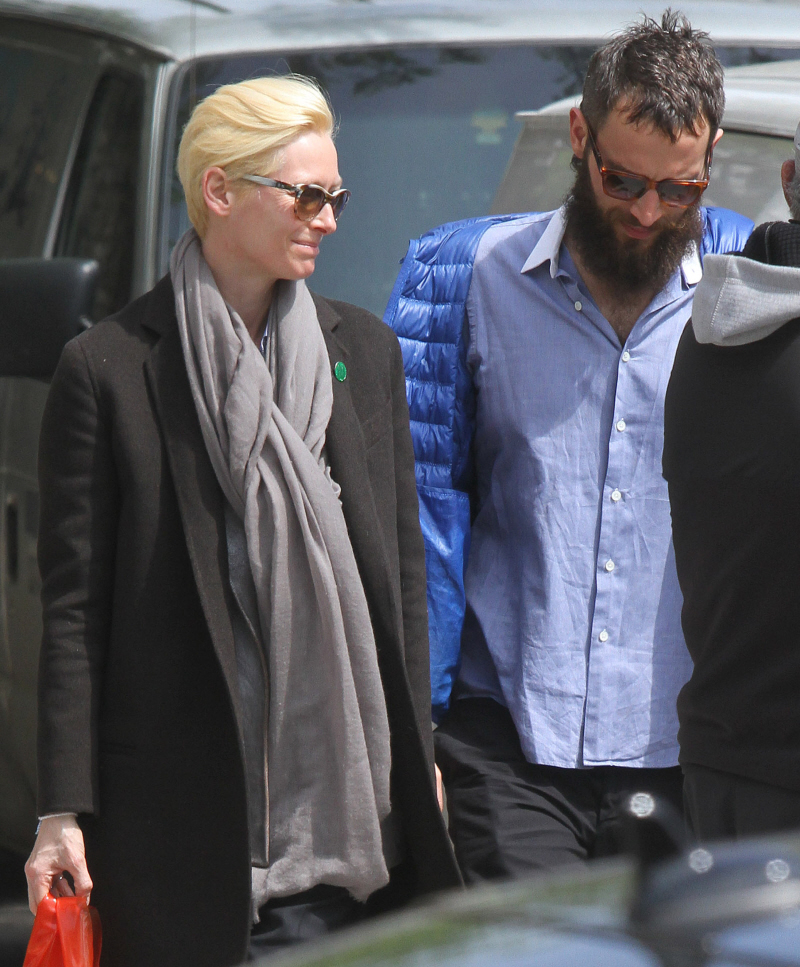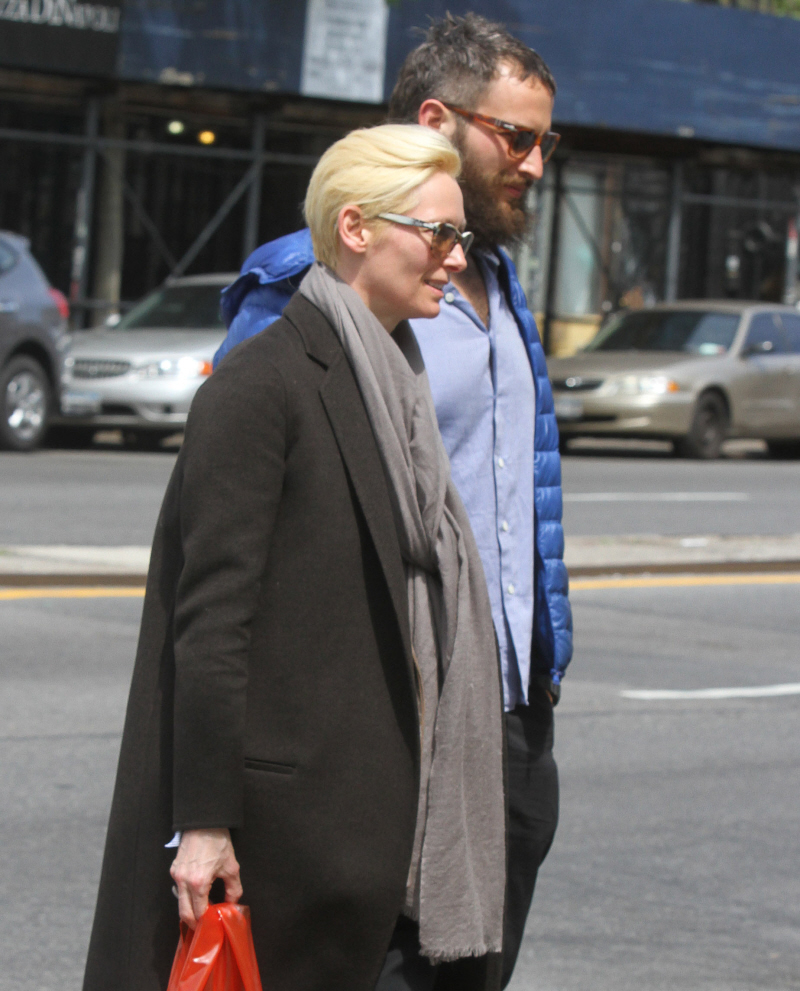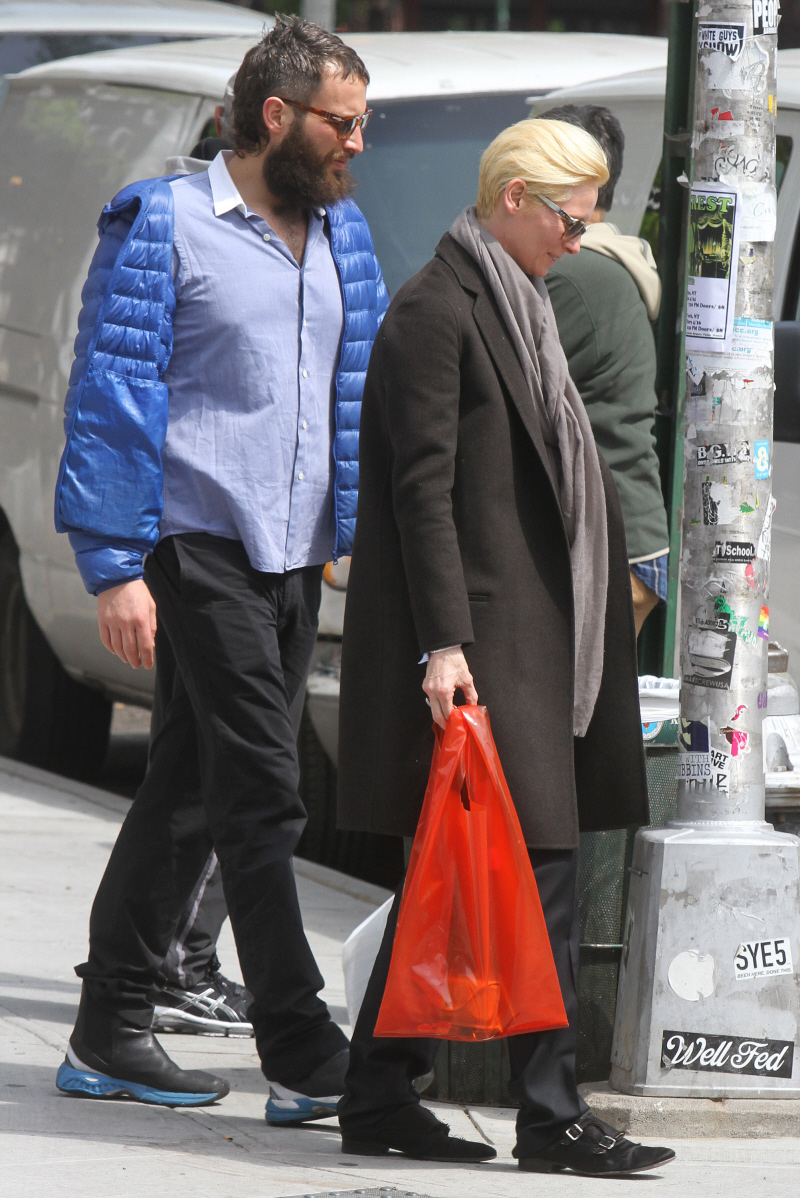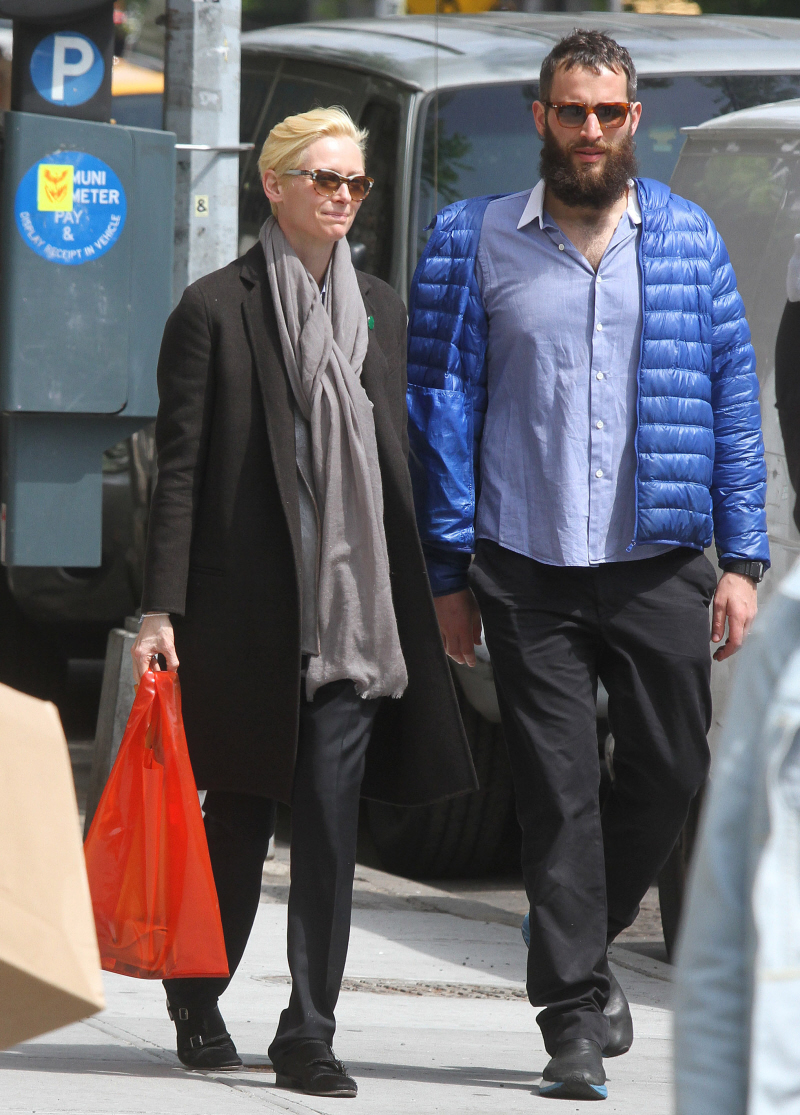 Photos courtesy of Fame/Flynet.