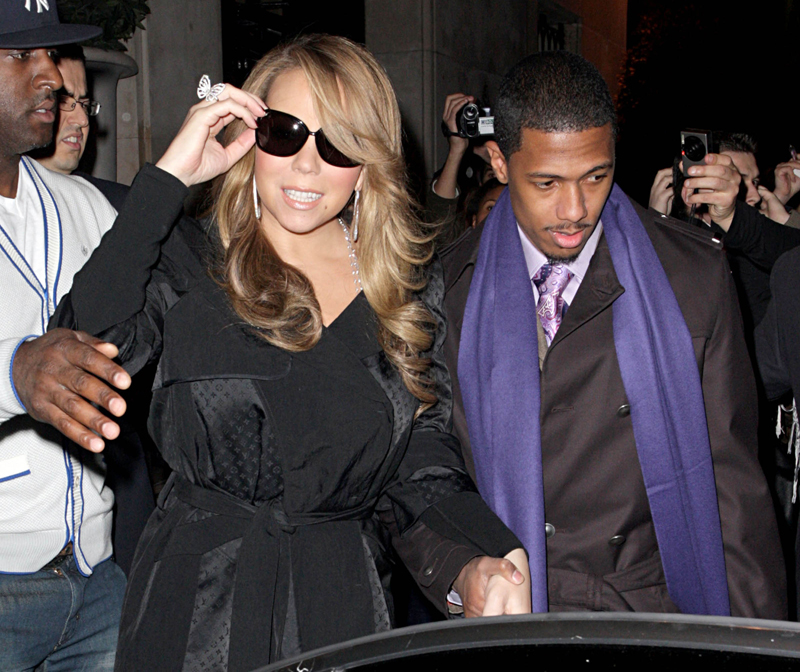 Mariah Carey and Nick Cannon have been married for about four years now, and let's be perfectly honest and admit that most of us didn't think it would ever last this long, right? Instead, the couple has gone on to become parents to twins Monroe and Moroccan last year, and has perservered through Nick's recent hospitalization for kidney trouble (even though Mariah sort of did make it all about her). Other than that, they outwardly seem like a devoted married couple and want to show the world just how in love they are, so Mariah and Nick have announced that they are travelling to Paris to renew their marriage vows on Friday. Bad omen?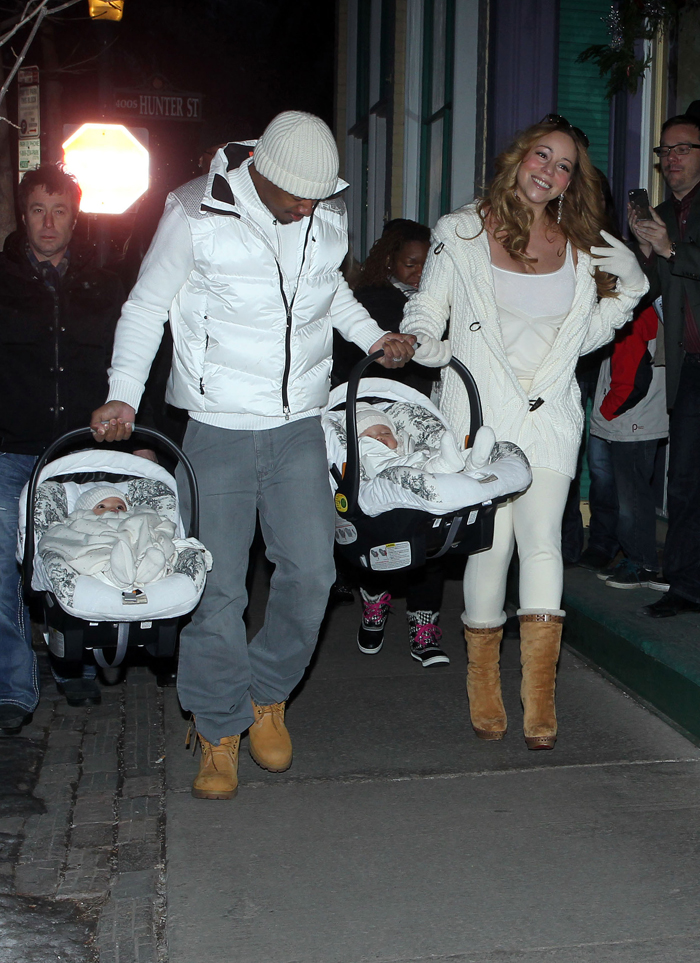 Mariah Carey and husband Nick Cannon are to renew their wedding vows in Paris this week.

The couple are to celebrate four years of marriage at a romantic hotel with the Eiffel Tower as the backdrop on Friday evening.

While they surprised fans by tying the knot in an intimate ceremony back in 2008, Mariah and Nick have opted for a far more public celebration this time round, inviting the press to capture the romantic moment.

The couple will greet media at La Maison Blanche hotel in the romantic city following their vow renewals.

The singing superstar and America's Got Talent host wed in secret at a private resort in the Bahamas on April 30, 2008.

They had known each other for only a month after meeting on the set of her music video, and have defied critics with their lasting and clearly devoted relationship.

At the time, the "Heartbreaker" singer said: "We really do feel we are soulmates. I never felt a love like this was in the cards for me.'

Their twins Moroccan and Monroe were born on their third wedding anniversary last year.

So with the babies turning one on Monday, the extravagant family are set for a double celebration.

Nick said they had something special planned while speaking told People magazine last week. "We're taking a break," he said. "It's going to be exciting. We're doing something special and something unique."

It has been a trying few months for the couple, with Nick suffering kidney failure earlier this year.
[From Daily Mail]
While this story seems touching at first, doesn't the notion of "renewing vows" remind one of … Heidi Klum and Seal? And even if this is an action that Mariah and Nick feel they need to maintain their rock-solid love, why bother announcing it to the world beforehand or evan at all? It just smacks of strangeness to have to expend so much energy on outwardly maintaining a happy marriage, and it makes me wonder whether they are (like nearly every couple) having problems behind closed doors. I can buy that the twins (despite the nannies and the associated diamond showers) have possibly put some stress on the marriage (which is normal), and Nick's recent health woes may have caused some strain as well. Renewing wedding vows won't fix those problems, and neither will a public declaration. All they can do is ride these problems out, and hopefully they will. I like Mariah and Nick as a couple, and I'm hoping that the renewal of vows isn't a bad sign but maybe just a diva stunt.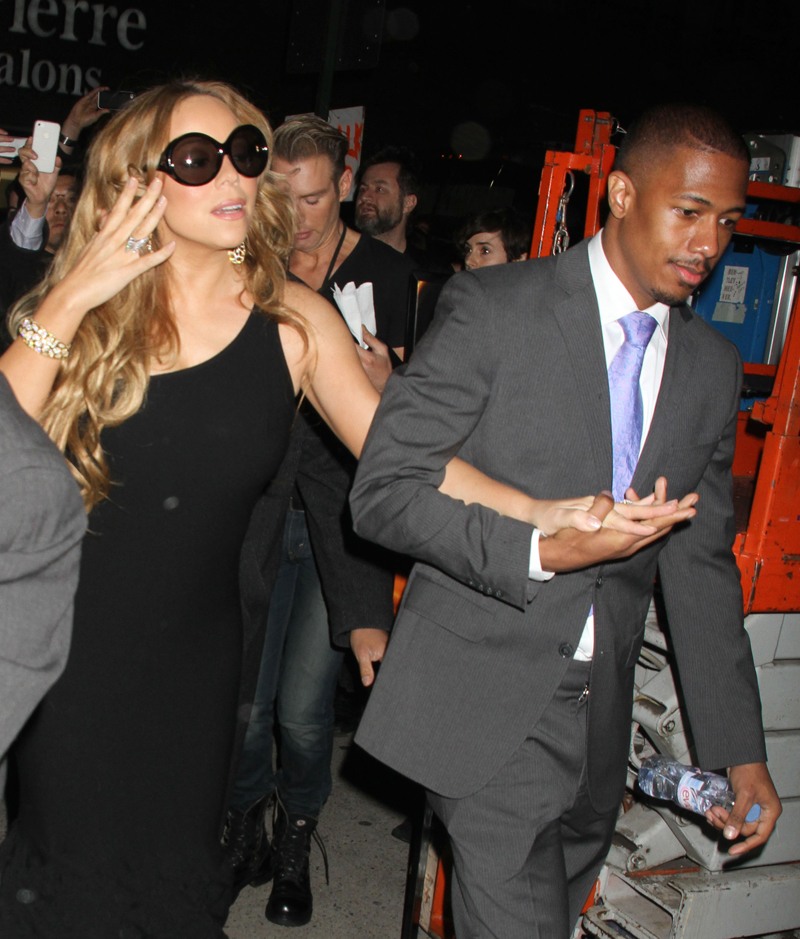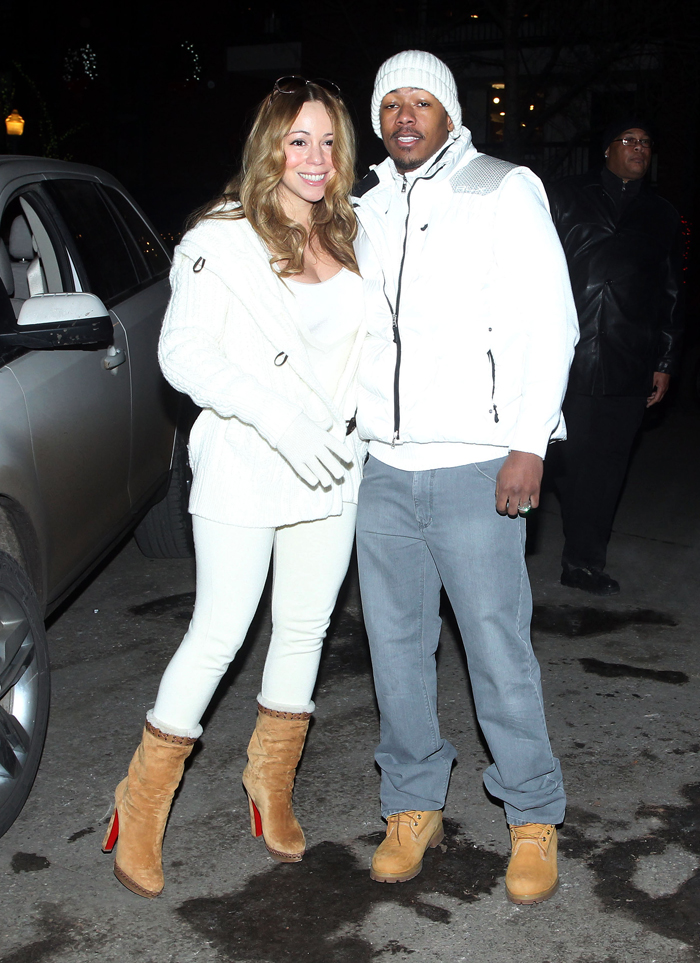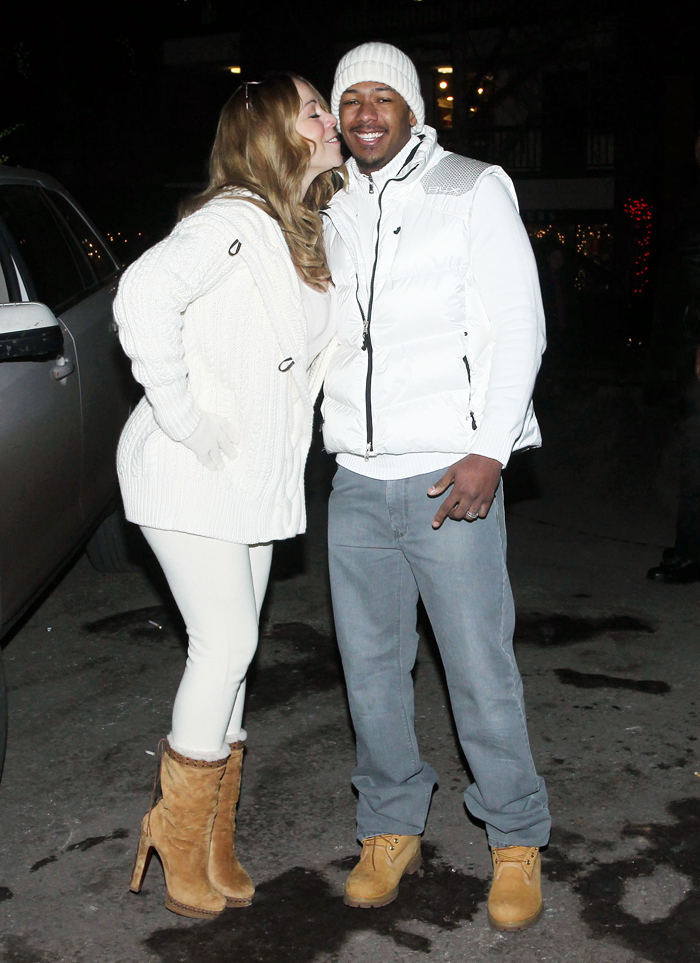 Photos courtesy of Fame/Flynet