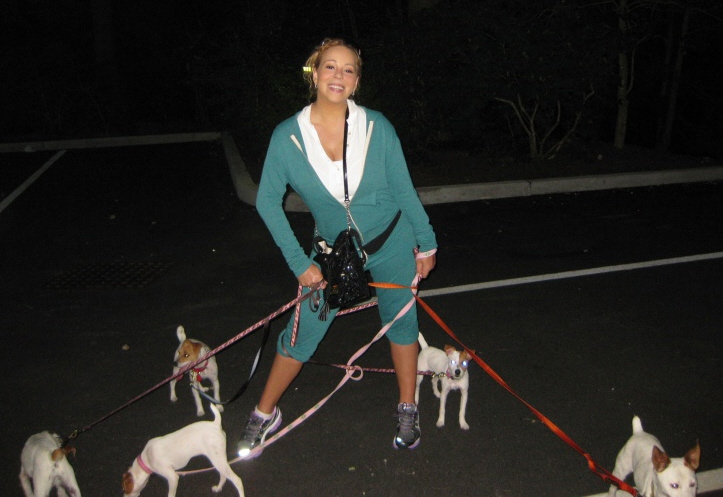 Above is a newish photo of Mariah Carey, allegedly burning off her pregnancy weight by "jogging puppystyle". I kid you not – that's her own caption on Twitter. I like how Mariah pops her butt out even when she's allegedly taking a "candid" photo for Twitter. And who knew that Mariah even owned a fanny pack? So old-school, our Mariah.
Anyway, In Touch Weekly has an excellent story about Mariah, Nick and their love of bling. I know it's ITW and some of you are going to dismiss this out of hand just because of the source. It's simply more fun if you believe it, though. And it's so easy to believe:
Forget blankies and pacifiers – in Mariah Carey's eyes, diamonds are a toddler's best friend! Yep, even though the superstar's twins, Moroccan and Monroe, are only 4 months old, they already have a jewelry collection to rival their mom's!

Mariah, 42, and husband Nick Cannon, 30, are big fans of all things bling, and they're sharing their passion with their new babies.

"Mariah bought diamond earrings for her daughter, and she's hoping to have her ears pierced soon," a friend says. "Plus, both kids have diamond-encrusted diaper pins."

As if that weren't enough, Mariah is also loading up on fancy jewels they can wear when they get older.

"She bought each twin loose diamonds that she put in a vault, to give to them when they can appreciate it."
[From In Touch Weekly, print edition]
You want to know something weird? I don't find it weird that Mariah has already bought her daughter diamond earrings. I don't find it weird that Mariah is buying loose diamonds and keeping it in baby's first jewelry vault. All of that makes some strange kind of sense to me. I mean, obviously, Mariah is already setting aside jewelry for her children. OBVIOUSLY. Babies need bling (PS… 4-month-olds are not "toddlers"). What I find weird is the "diamond-encrusted diaper pins." Is that a thing? Do all rich people have those? Are they given as gifts by rich friends to other rich friends? I've seen sterling silver baby rattles and those kind of unnecessary "bling" gifts, but diamond diaper pins? Ugh.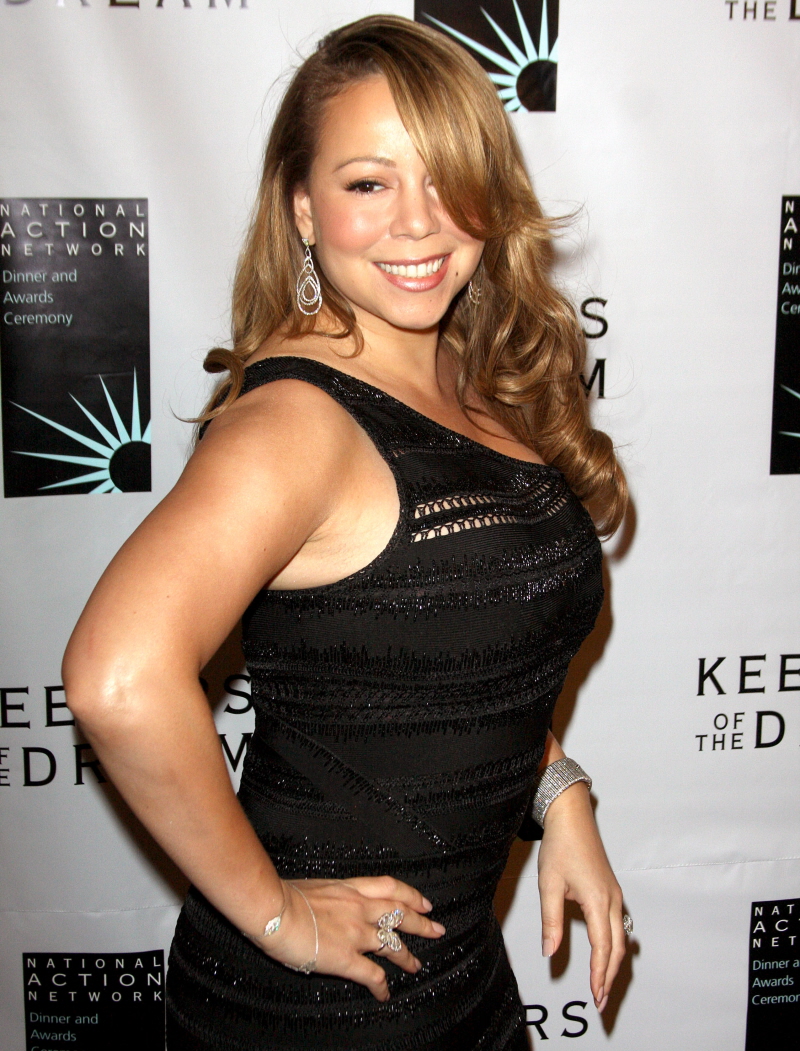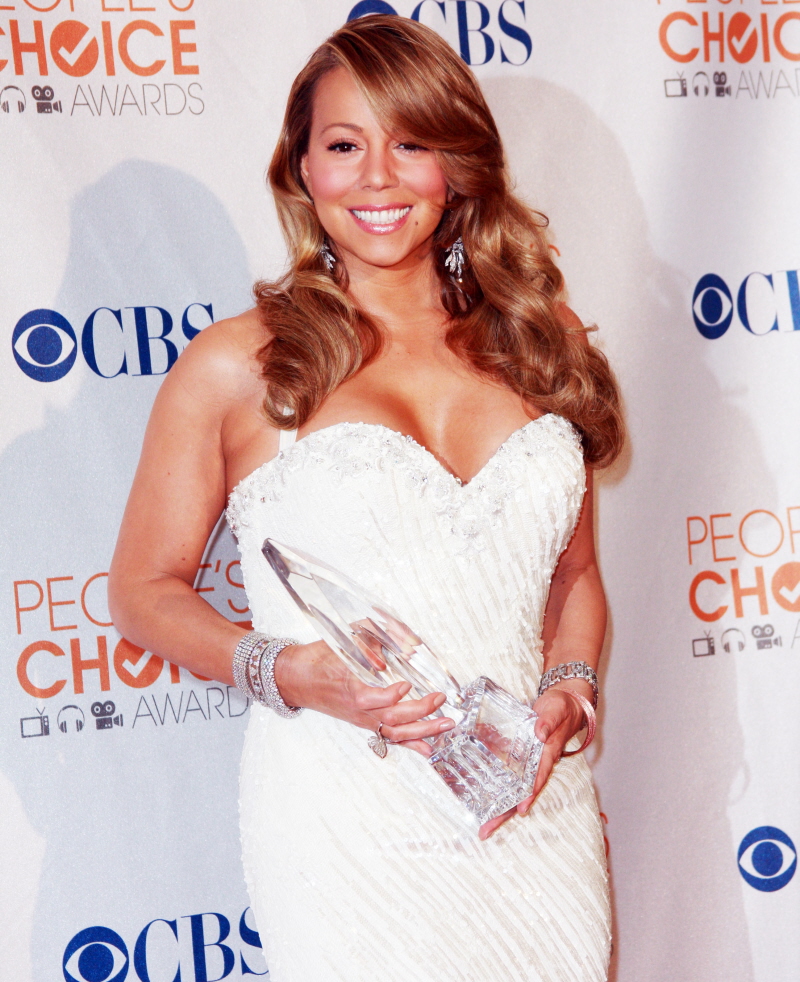 Photos courtesy of Mariah's Twitter.