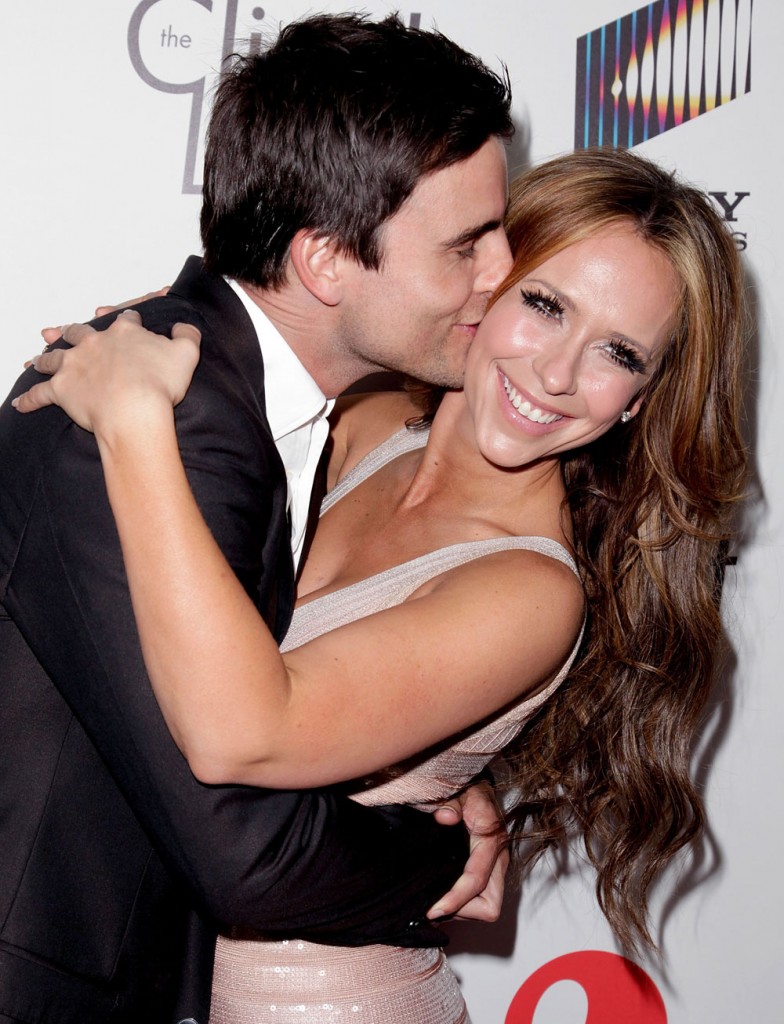 You know how Jennifer Love Hewitt has been desperately looking for a mate lately? I don't use those words lightly, there's almost no other way to describe it. She called out Adam Levine by name on the Ellen show and admitted she wanted to date him, saying "We would be cute." She also sat in the front row on "Dancing With The Stars," openly flirted with professional dancer Maksim Chmerkovskiy, and admitted to the host of the show that she was there for "Maks," purring his name in a deep-throated sexy voice that left no doubt as to her intentions. The "Client List" star is on the prowl, and she may have snared a guy finally. US Weekly is reporting that she's hooked up with Colin Egglesfield, that creepy-looking guy with the big forehead who cheated on Kate Hudson's character in what has to be the worst romcom I've seen in years, Something Borrowed. (And I like cheesy romcoms.) I also remember Egglesfield from the short-lived Melrose Place remake, which was also pretty bad. So I have a biased opinion of him based on the terrible characters he's played. Here's the story, thanks to US Weekly.
A source tells Hot Stuff [US Weekly] that… Jennifer Love Hewitt, 33, has fallen for her Client List romantic interest Colin Egglesfield, 39. "They've been hooking up," says a source. Hewitt – who dated her Ghost Whisperer costar Jamie Kennedy – was flirty with never-married Egglesfield at the Lifetime show's April 4 premiere party. They hovered around each other all night, and when they spoke, Egglesfield had his arm wrapped around Hewitt's waist!
[From US Weekly, print edition, May 7, 2012]
It's almost the end of April, so why is US reporting on a flirtation that happened at the beginning of the month before to the Maksim incident? (It looks like the shout out to Adam Levine may have been taped just prior to this party.) I would bet that Hewitt is US' source.
This isn't the first guy from "The Client List" that Hewitt has hooked up with. She has a history of dating both co-stars and guests on her shows, so if this one doesn't work out I'm sure another one of the dudes she gives simulated handjobs to will be game, at least temporarily. I hope I'm wrong and that she finally finds some kind of lasting love. It could happen for her, but the guy better be ready to put a ring on her finger and deal with her drama almost immediately after the first date. You just get the sense that she's that kind of girl.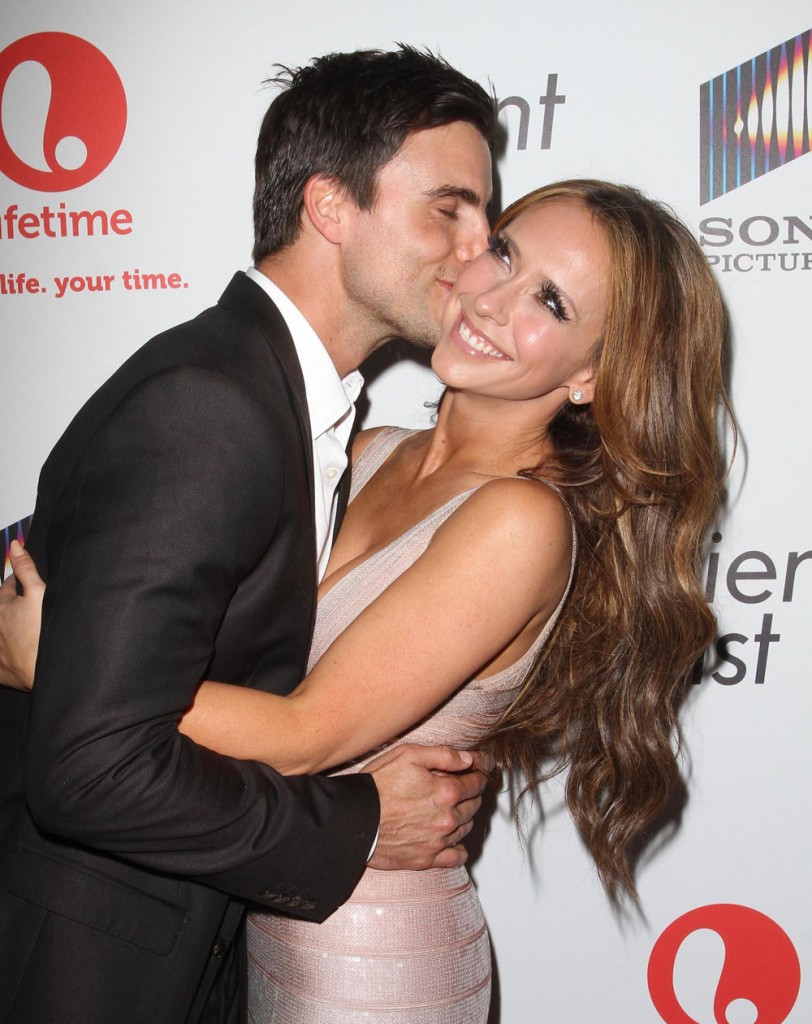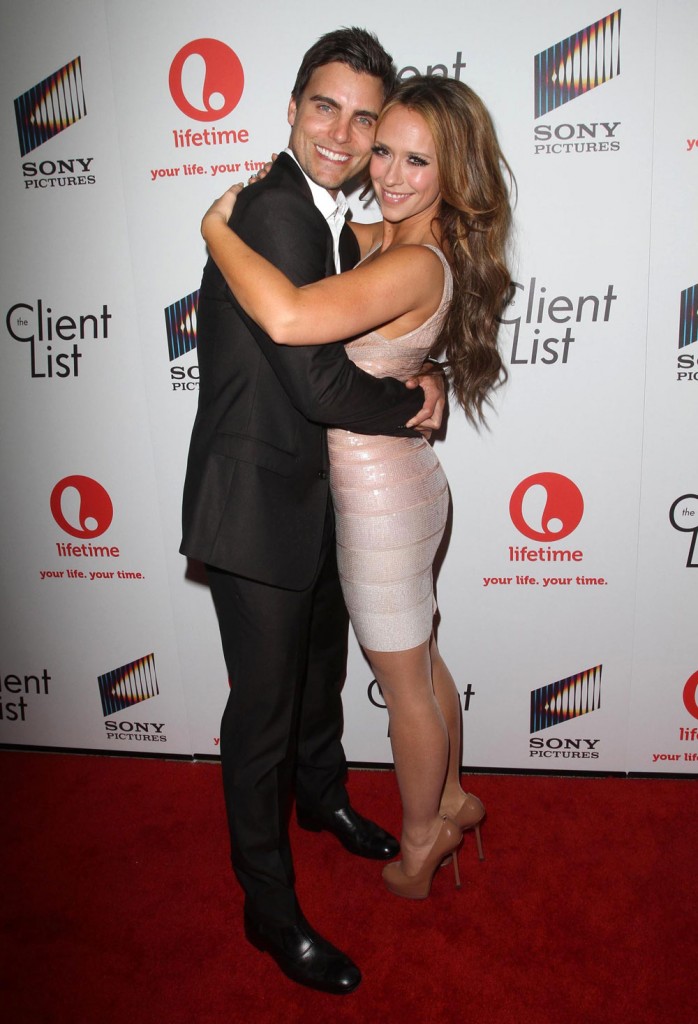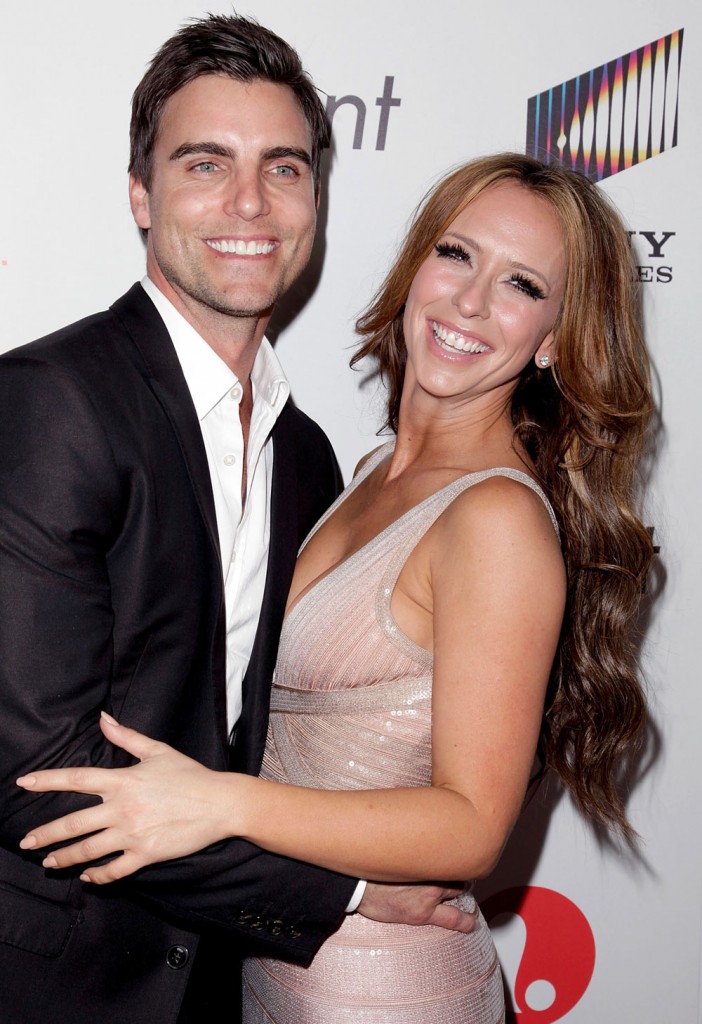 Photo credit: Brian To and Fayesvision/WENN.com