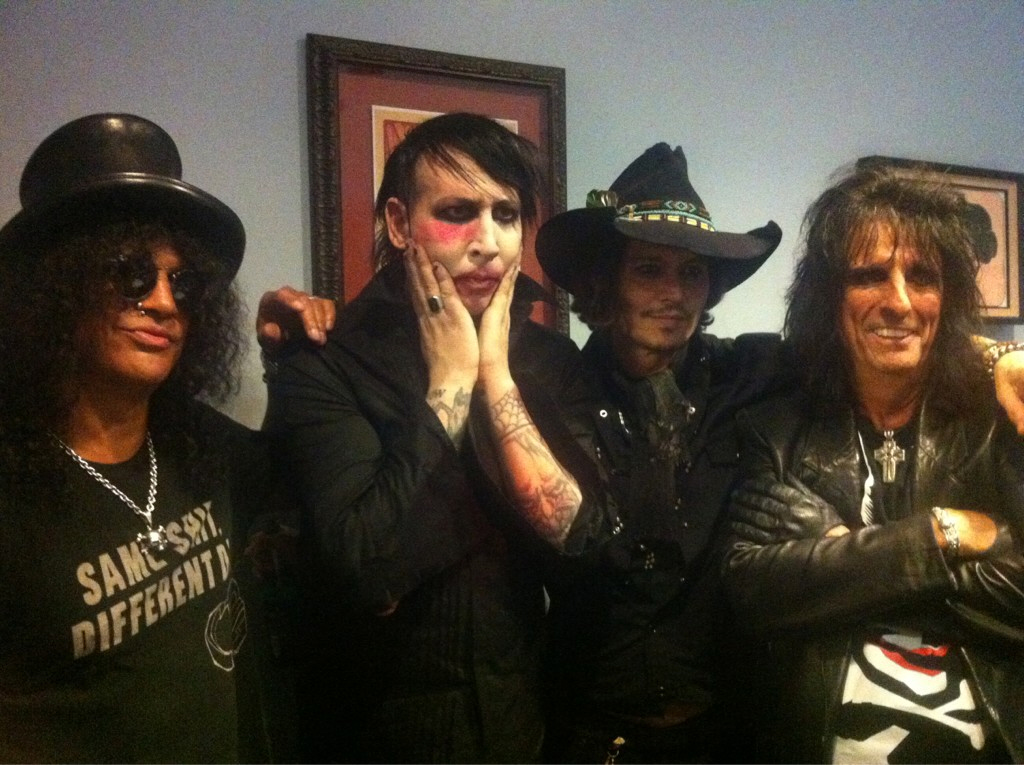 A few weeks ago, there were some photos floating around of Johnny Depp performing on stage with Marilyn Manson – you can see some of the photos here. I think Raccoon McPantless was at that gig too. Anyway, the gig was billed as just some kind of weird thing, a stunt for the Revolver Golden God Awards. Marilyn and Johnny are tight – Johnny might even have a cameo appearance on Marilyn's next album. So… they're friendly. Friendly enough for Marilyn to perform at Johnny's son's birthday party? Weird, right? In Touch Weekly claims that for Jack Depp's 10th birthday, Johnny treated him to a big rock n roll extravaganza with a big price tag:
Johnny Depp is possibly the coolest dad in the world, and he proved it once and for all when he threw a wild birthday bash for his 10-year-old son, Jack, at SLS in LA on April 7. An insider says Depp, 48, shelled out more than $50,000 to entertain 500 friends in a ballroom that was turned into a giant arcade. And if that wasn't quite enough, Marilyn Manson and Aerosmith also performed!

"It was crazy – especially for someone who was turning 10!" says the source. One person not there? Jack's mom, Vanessa Paradis.
[From In Touch Weekly, print edition]
Is that what 10-year-olds are into? Marilyn Manson and Aerosmith? Wouldn't a 10-year-old be more interested in Justin Bieber or Selena Gomez or…? I don't even know. Rihanna? Katy Perry? It sounds more like Johnny threw himself a big party and it just happened to be his son's birthday. It also sounds like Johnny is balls-deep into his mid-life crisis. I wonder if Vanessa was pissed about her 10-year-old's birthday party?
Oh, did you want to see the first promotional image from The Lone Ranger? Here you go. I don't really have any comment on it. Nice bird.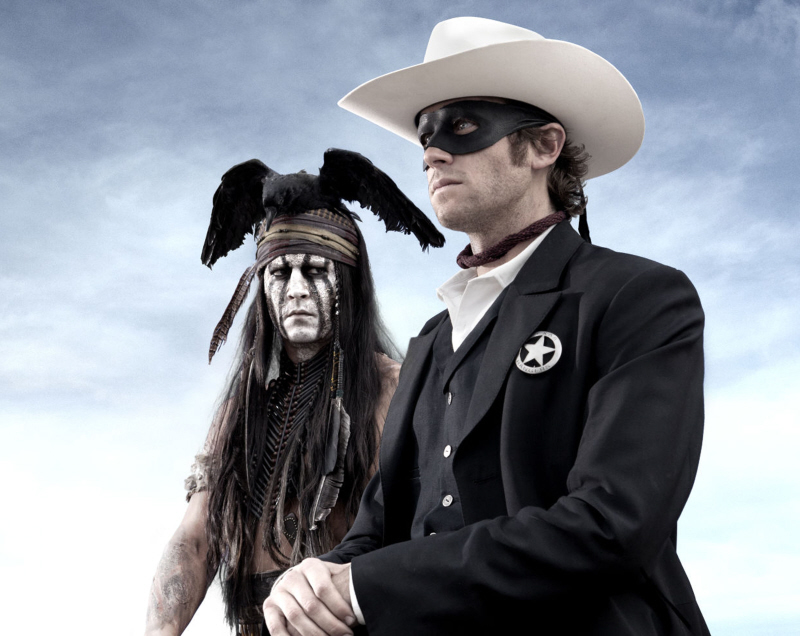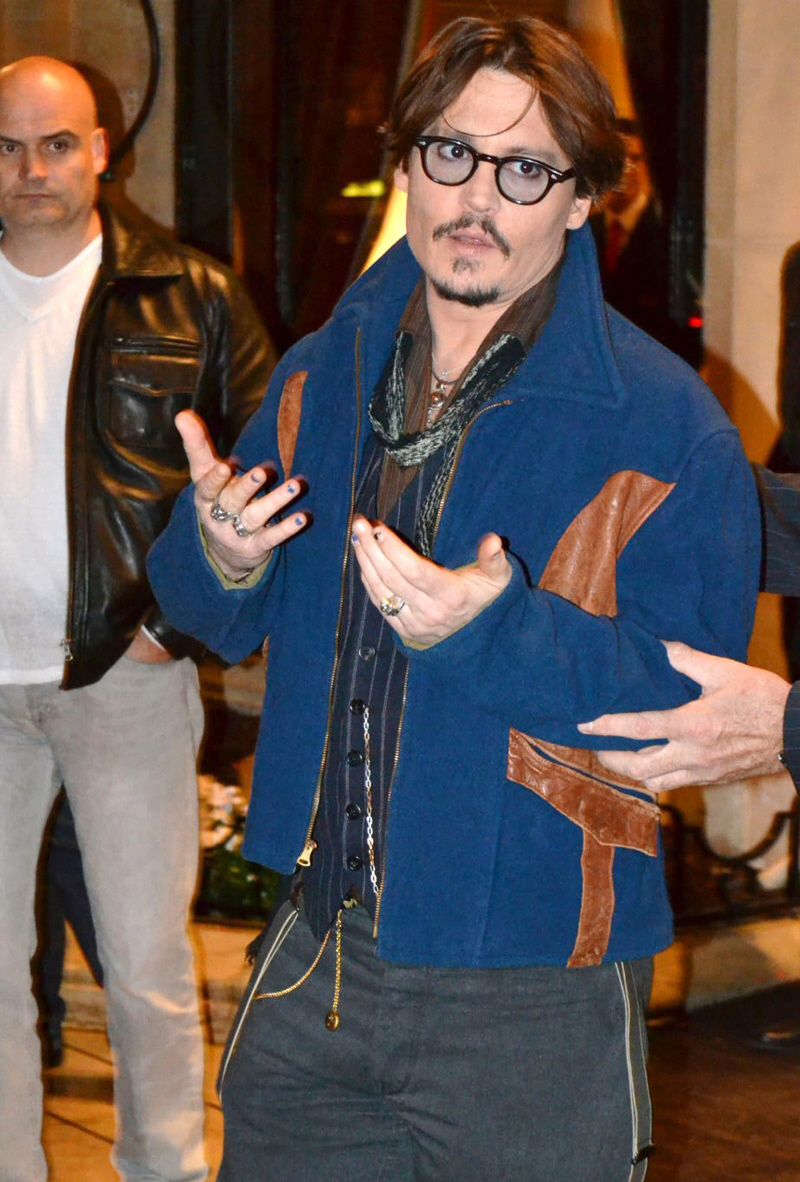 Photos courtesy of Fame/Flynet, WENN, header courtesy of Alice Cooper's Twitter.