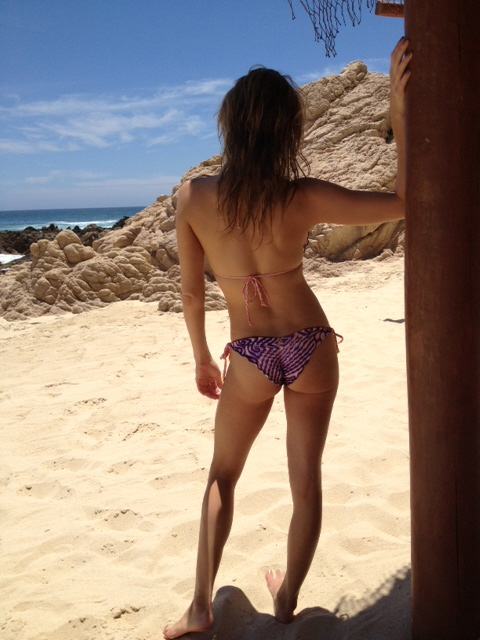 I feel like LeAnn Rimes is responding directly to me. Yesterday, I discussed how LeAnn and Eddie Cibrian had renewed their vows a few days ago, and I expressed surprise and disappointment that LeAnn hadn't tweeted about it on and on and on, with photos. Well, LeAnn and Eddie headed to Mexico on Saturday, and LeAnn ended up tweeting the above photo (the header photo) with the message "HEAVEN". Bedhead thinks she's referring to her own ass as "heaven" but it's probably the view, right? Right. Anyway, you can see tons of photos from LeAnn's bikini extravaganza here, at The Mail. LeAnn changed bikinis several times so that the paparazzi would keep shooting her all day, every day.
LeAnn also got back on Twitter and started going on and on about renewing her vows and how Eddie wouldn't stop talking about her beauty. For real! She tweeted, "Renewed our vows today….it's incredible to thank each other for the past year as husband and wife. Here's to another great year! Couldn't stop crying while renewing our vows." Crying because she's so emotional? Or crying because she's legally tied to a cheating d-bag? Of course not. Because LeAnn won the home wrecking lottery, right? And everyone she interacts with tells her so. She also tweeted, "Nothing like running by two beautiful women on the beach who stop you to compliment you on your body. So NICE!!!!!" Did that really happen? Some other tweets… LeAnn telling one of her followers, "…it's LOVE when you can endure what we have." OMG, they have to ENDURE so much, y'all!
She was also tweeting about how Eddie compliments her all the time: "There's nothing better that hearing your husband compliment you…. Yes, and I get them daily, but last night and today I have been showered with compliments 🙂 He says and does so many sweet things all the time. I adore him… BEYOND….WOW the things that have been said and proven to me….I'm a lucky woman." I don't even know at this point.
Oh, and LeAnn has been changing out the photos on her Twitter over the past month. I think this photo is new: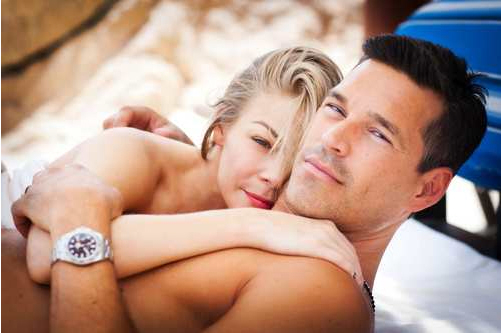 Old photos of LeAnn in a bikini from January: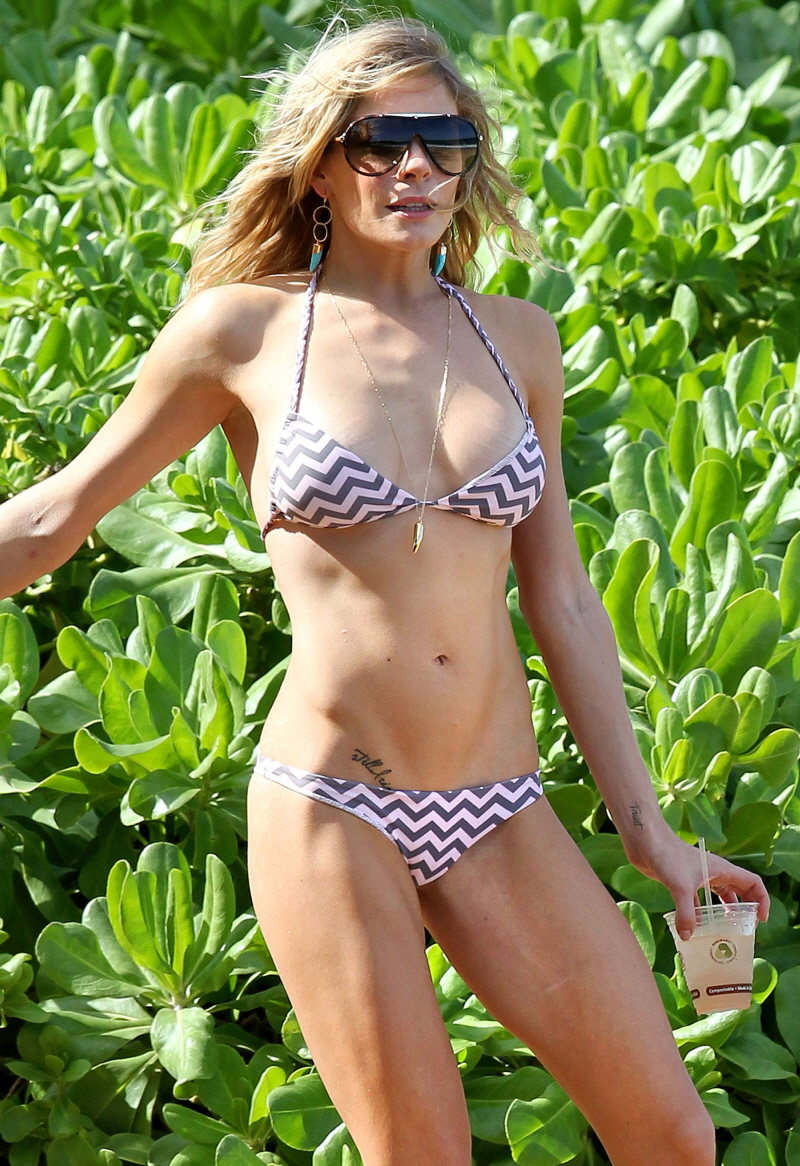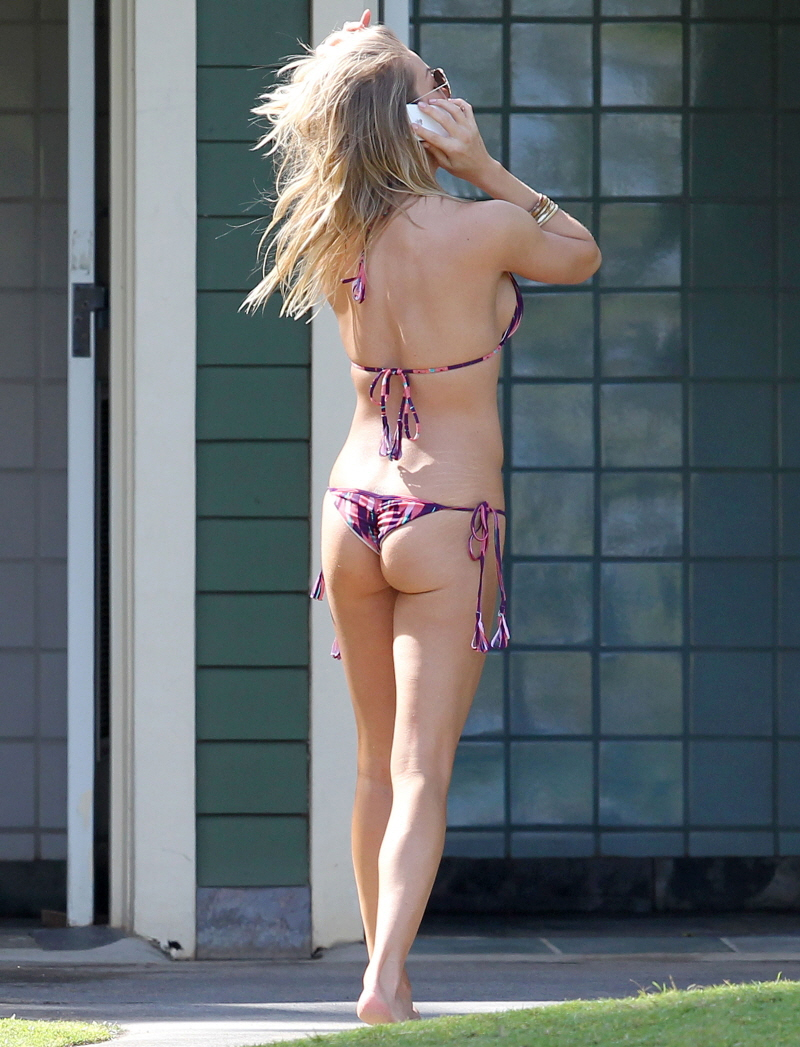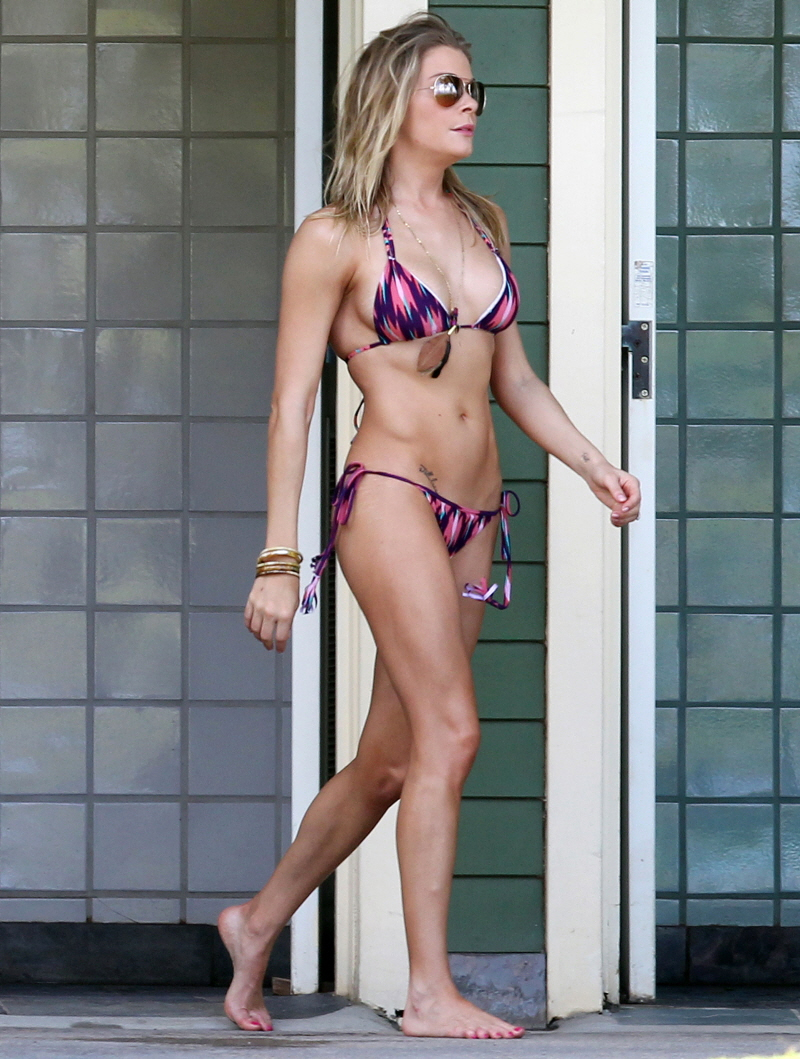 Photos courtesy of Fame/Flynet, LeAnn's Twitter.