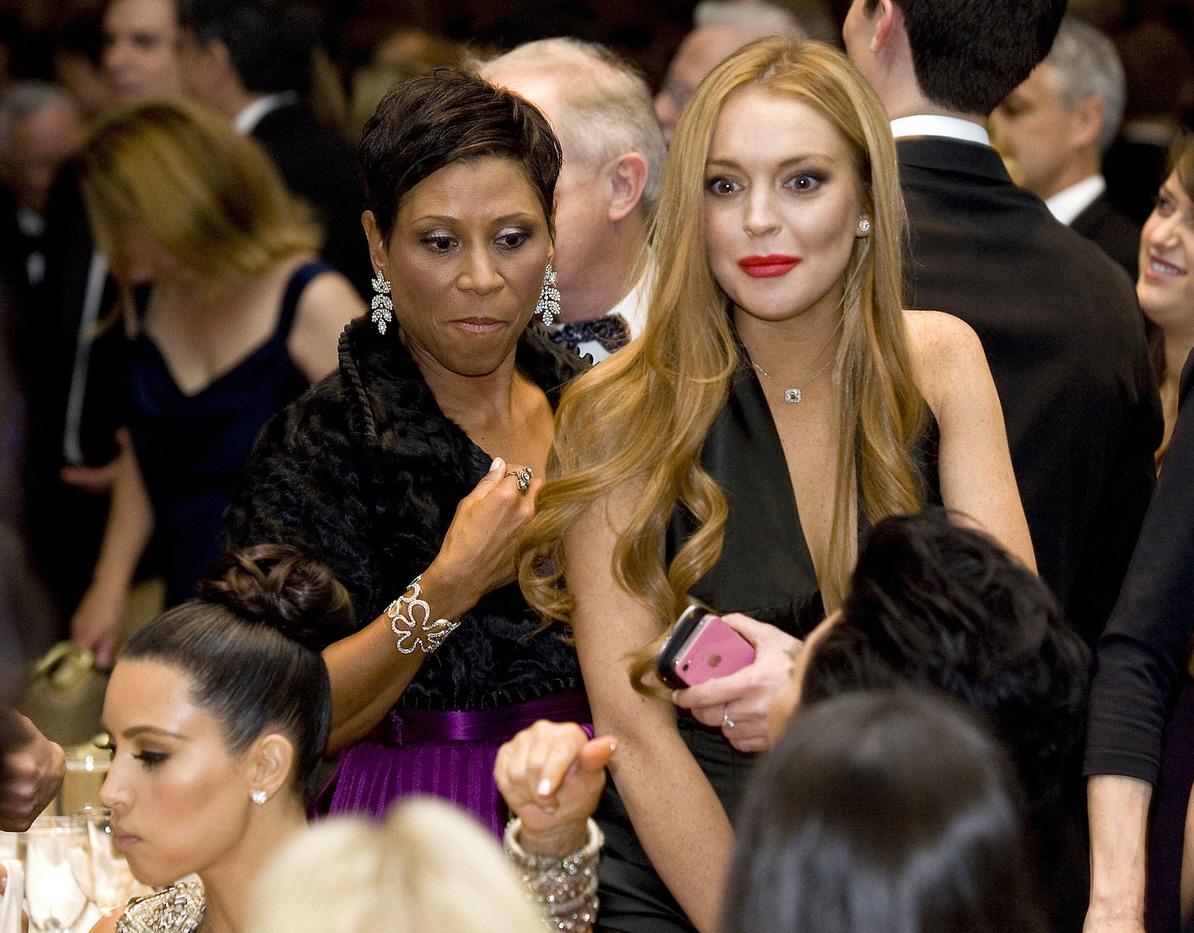 Yay! We have photos from the White House Correspondents Dinner!! HUZZAH BITCHES. I already covered the speeches and some highlights from the event yesterday, so now that we have photos, let's just talk about fashion and celebrity gossip from the event. And let's start with everybody's favorite traveling crackie, Lindsay Lohan.
After missing her first flight from LAX to DC, Lindsay eventually arrived in town and hit up a pre-party, and then made it on time to the Correspondents Dinner. Lindsay wore this full-on ball gown to the event, and while I have to give her credit for actually putting in some effort, it does seem like she was overdressed. Like, she thought she was going to the Oscars when most ladies were in much simpler gowns or cocktail dresses. I will also give The Cracken credit for taking a shower – she didn't look like she had been rolling around in a vat of orange spray tan. What I won't give her credit for: the lip injections, and looking like a middle-aged hooker.
Thus far, I haven't heard any stories about the Cracken at any of the post-dinner parties, but the day is just beginning, and I'm sure those stories are coming. By far the funniest story involving Lindsay in Washington also involves Rick Santorum:
Does Rick Santorum have a crush on Lindsay Lohan? The former presidential candidate reportedly asked the actress to pose for a photo at the White House Correspondents' Dinner, then awkwardly denied it.

Lohan was sitting with Greta Van Susteren, whose invitation to the star drew fire from Meghan McCain, at the annual event when Santorum approached. He reportedly asked Lindsay to take a picture of him with Van Susteren, then snapped a photo of Lohan. Not along with him, just a photo of Lohan. Alone.

Random? Sure. But probably harmless. The funny part is that when asked about this by a reporter shortly after, he dodged the question unnecessarily.

"I took a picture of a lot of people tonight," the visibly uncomfortable politician said, as though he could not remember what happened minutes earlier.
[Via The Hollywood Gossip]
Sketchy? Of course. There's also a photo of Santorum looking down on a seated Lindsay… and it just feels gross. Creepy.
More photos of Lindsay… this is the crack face who will portray Elizabeth Taylor. Lindsay recently said, in response to criticism about her taking the Liz & Dick gig, that "I know that I'm great and I know that I know Liz Taylor really well." She knows she's great, y'all.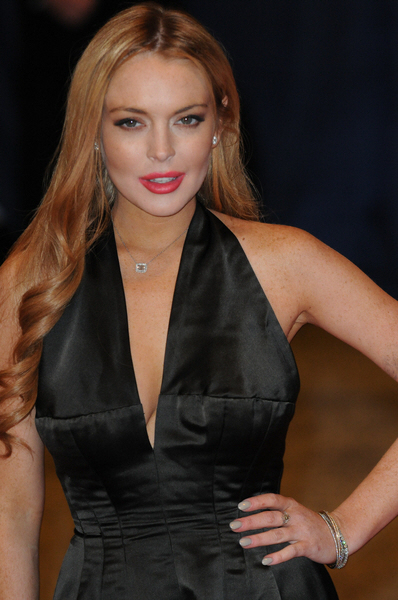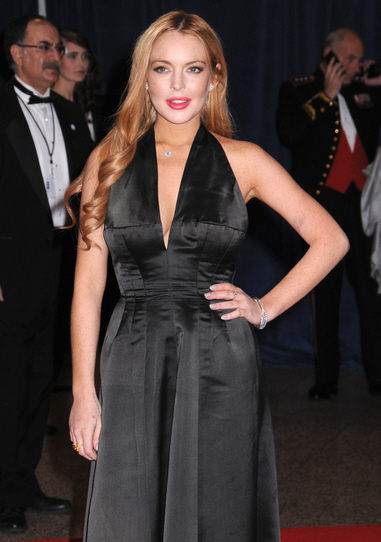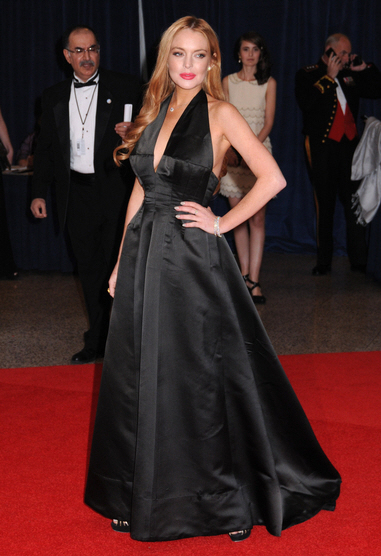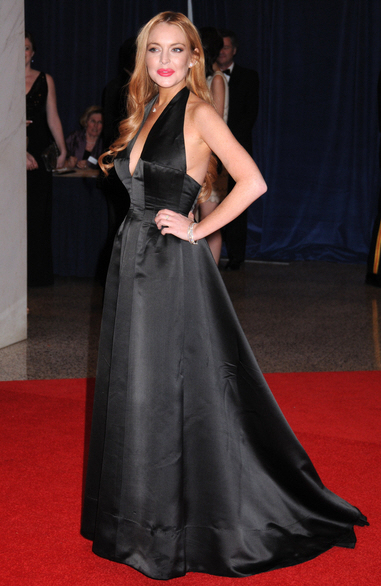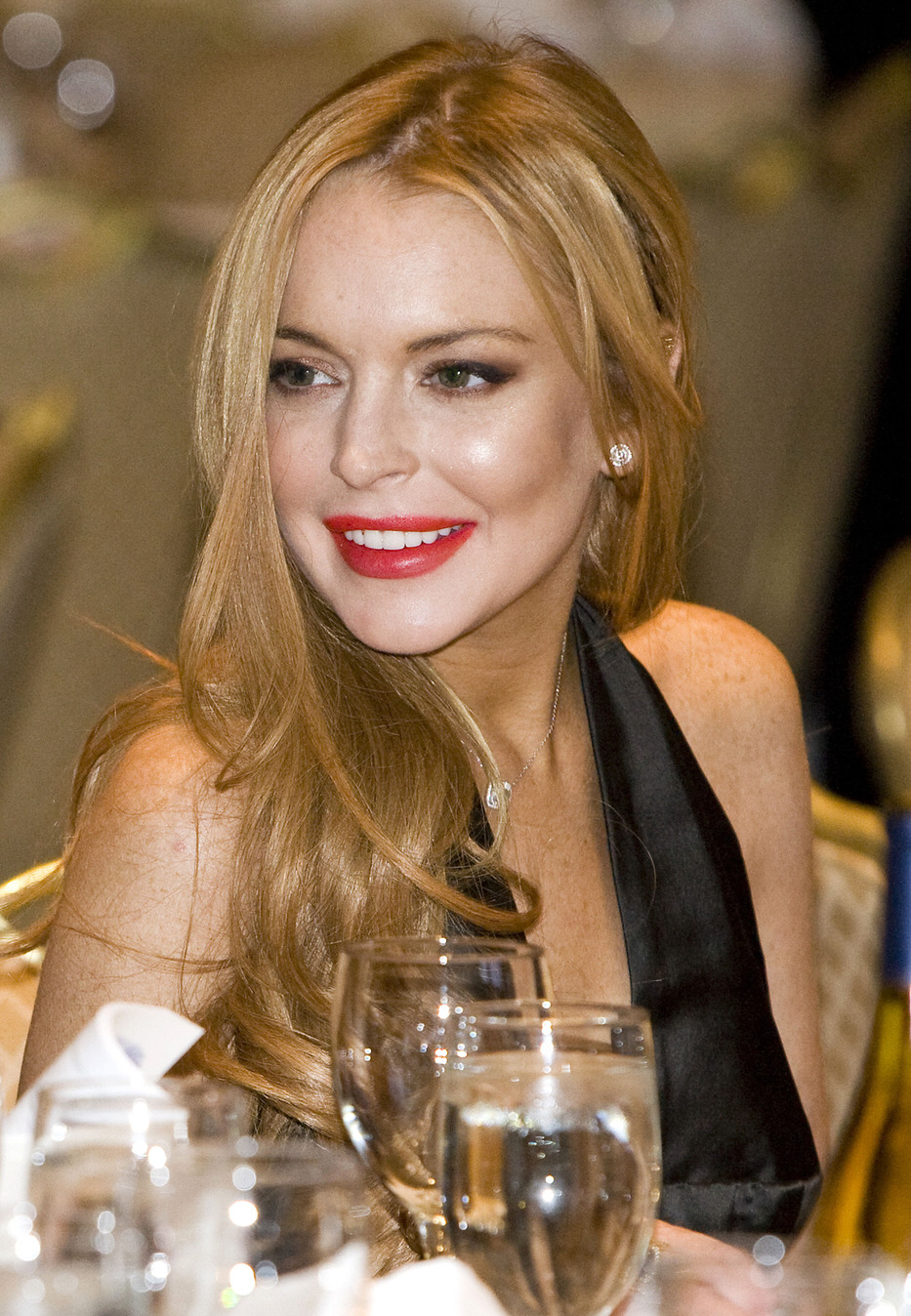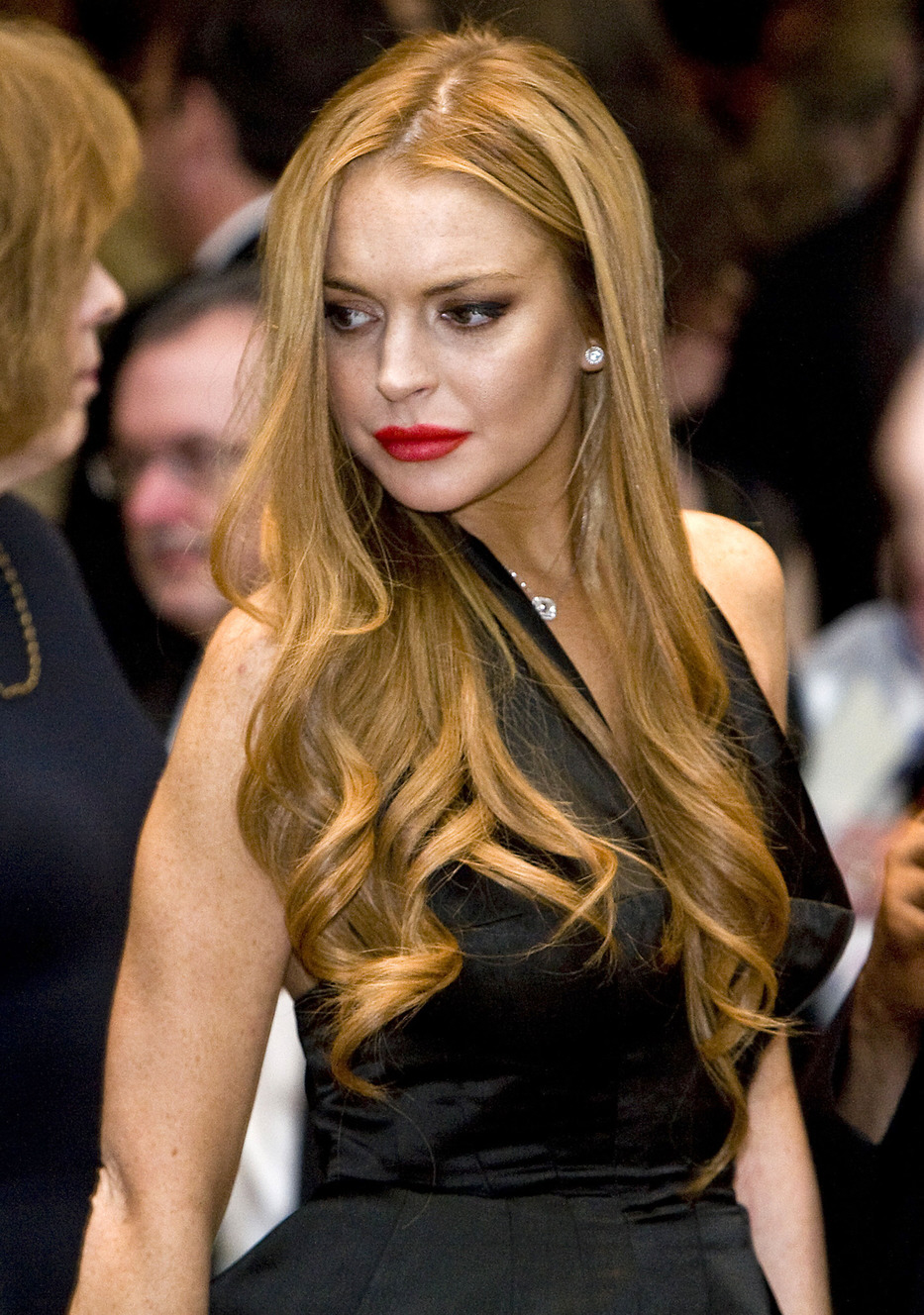 Photos courtesy of Pacific Coast News, PR Photos.