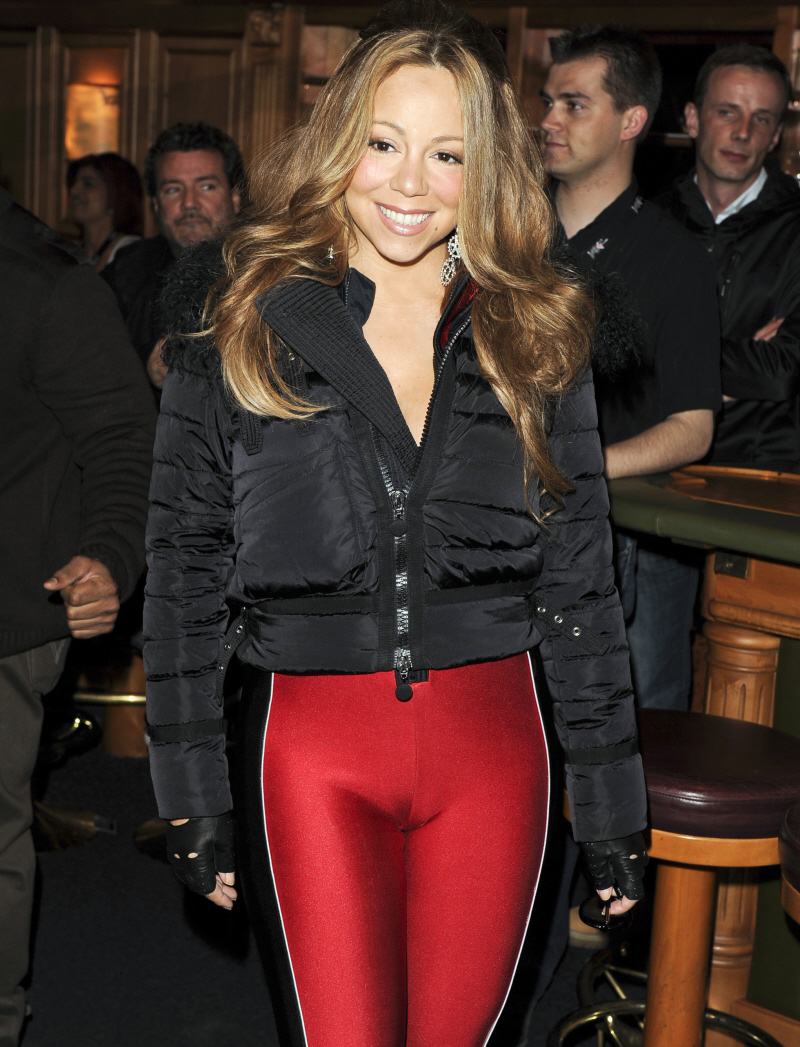 Here are some new photos of Mariah Carey performing the "closing concert" at an Austrian ski resort. First, you know Mariah got PAID. Big time. The past week has been all about Mariah and Nick's vow renewal, which they ended up doing in a paparazzi explosion in Paris. And then from Paris, Mariah flew to Austria to WORK? Of course she got paid. And I'm guessing it was in the eight-figures.
But really, can we talk about Mariah's cameltoe? Because it's making me uncomfortable and happy all at the same time. Like, I think I know HOW it happened. Mariah was all, "You guys, I'm totally going to wear this super-cute red ski outfit while I'm singing, and everyone will see how much weight I've lost and it will be amazing!!" And then she decided that underwear would ruin "the line" of the ski suit, so she went without. Thus, massive cameltoe. At least we know she got a Brazilian before her vow renewal? Too graphic? Good God, just look at her. Don't tell me that Mariah's Cameltoe of Doom isn't the thing that's too graphic. Mariah needs to let her girl breathe.
Incidentally, beyond the wardrobe malfunction, I think Mariah looks great here. Her hair looks especially awesome.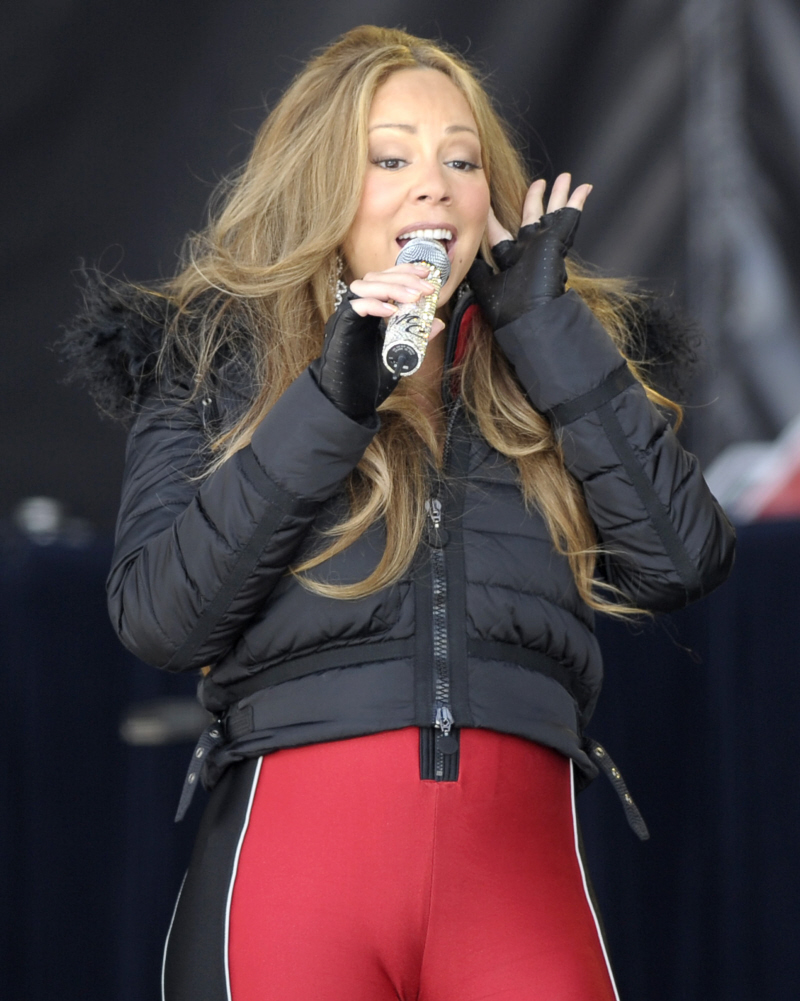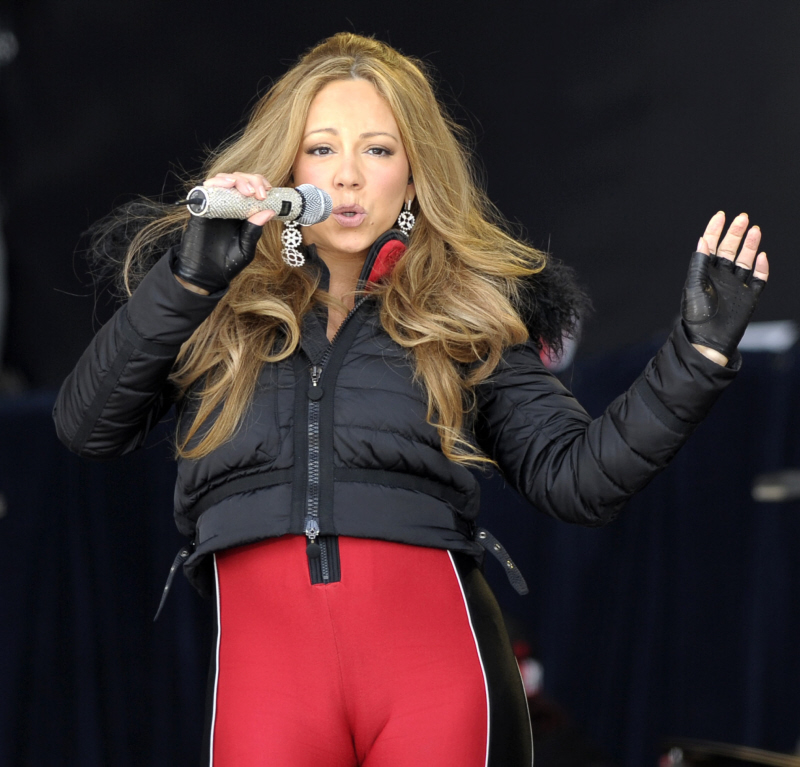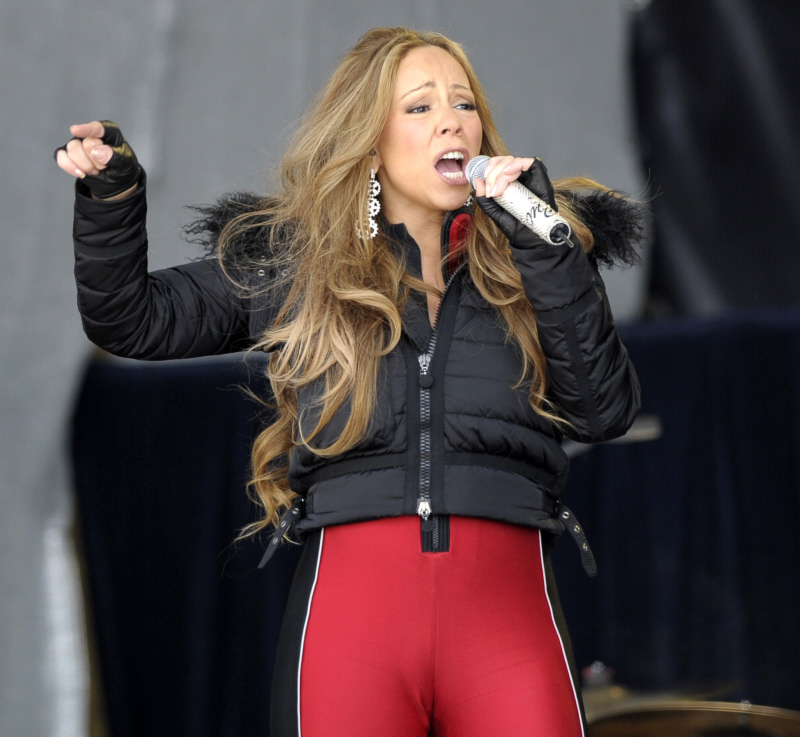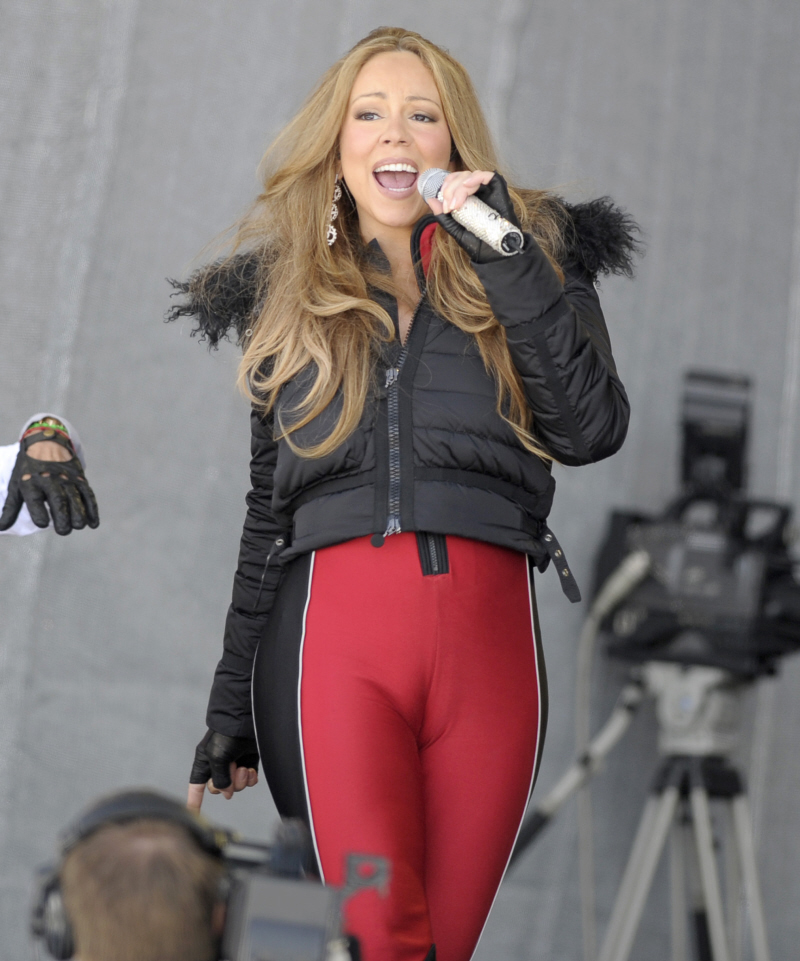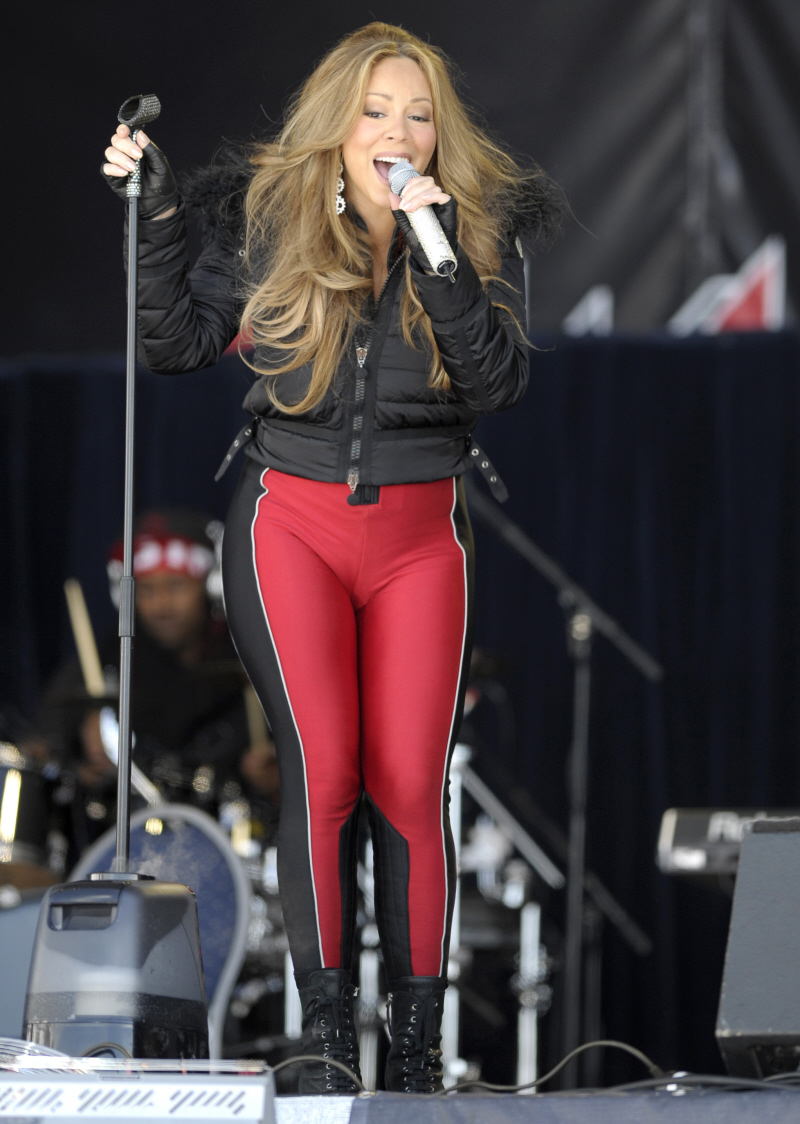 Photos courtesy of Fame/Flynet.