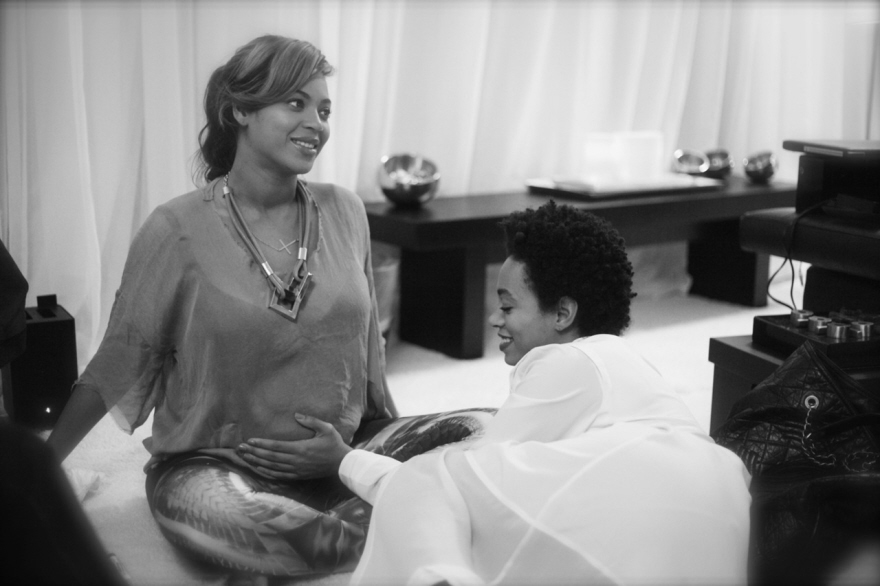 People Magazine keeps excerpting more and more from their "Most Beautiful" cover profile of Beyonce. We've already heard Beyonce discuss how she's so "natural" with cutting her own hair and wearing flats, and we've already heard Beyonce's reaction to those "gut full of pillow" rumors ("it wasn't hurtful, it was just crazy"). Now Beyonce is discussing THE BIRTH!! And labor. And how much "weight" she put on (50 pounds!). And she talks about breastfeeding and post-baby workouts. Come on, now, Beyonce-stans! At some point, doesn't it feel like Beyonce is really going out of her way to convince you of something?
When she arrived at the hospital last January, Beyoncé came with the best of intentions for her daughter's delivery.

"I did have a fresh eyebrow wax," PEOPLE's 2012 Most Beautiful Woman says with a laugh. "I got my nails done, I got my feet done, had my hair done, and I had my little lip gloss."

But, in the end, Blue Ivy's birth trumped all the new mom's primping and prepping to meet her baby girl.

"I didn't feel that I looked beautiful during birth, but who does? After being pumped with all those fluids and gaining so much weight … I barely recognized myself," she explains. "But after many hours of labor, I could care less about anything but my child. I didn't care how I looked."

The focus, she adds, was shifted to "the miracle" that she and husband Jay-Z welcomed into the world.

"I felt more powerful than I've ever felt in my life," Knowles shares. "I felt connected to my body. I felt like I knew my purpose in the world."

Losing the Baby Weight
The singer says she gained 50 pounds during her pregnancy – putting on the last 20 during the final month leading up to the delivery – and was determined to bounce back after baby as soon as possible.

"I lost most of my weight from breastfeeding and I encourage women to do it; It's just so good for the baby and good for yourself," Knowles, who breastfed Blue for 10 weeks, says. Then, "about a month after" giving birth, the new mom tackled the remaining pounds with a strict diet and exercise routine.

"I counted calories. I worked out maybe three to four times a week," she shares. "I did a lot of walking in the beginning and now I'm running. But I had to work my way up. I couldn't just go right from being pregnant to running."

All the hard work – including "staying away from anything delicious" and no cheat days – has paid off.

"I'm proud that my waist came back so fast. I'm proud of that and happy, but that was mostly from the breastfeeding," the singer explains.

And not only is Knowles just "three to four pounds" away from her pre-pregnancy weight, but she has also acquired a new softness about her voluptuous body.

"My hormones are still in my body. Your body produces the hormones that make your body soft," she says. "It's just magical. It makes me so proud to be a woman because it's just unexplainable what happens to your body – it's incredible."
[From People]
*throws up hands, walks away muttering to self*
OK. So Beyonce gave birth on January 7. Go here to see photos of Beyonce just two days before she gave birth, wearing heels and skinny jeans. Does it really look like she gained 50 pounds? Not to me. That was one of the larger parts of the "pillow" conspiracy – Beyonce is curvy girl, like Jessica Simpson. When curvy girls get pregnant, most of them gain weight everywhere, like Jessica Simpson. The only thing that got bigger on Beyonce was her pillowy bump, and even if you buy that the bump was real, do you buy that she gained 50 pounds?!? And yes, Beyonce lost the weight quickly. Very quickly. She had her little waist back by March 19 – like, six weeks after the birth. Whatever. Just toss this interview into the Conspiracy Cauldron with all of the other interviews.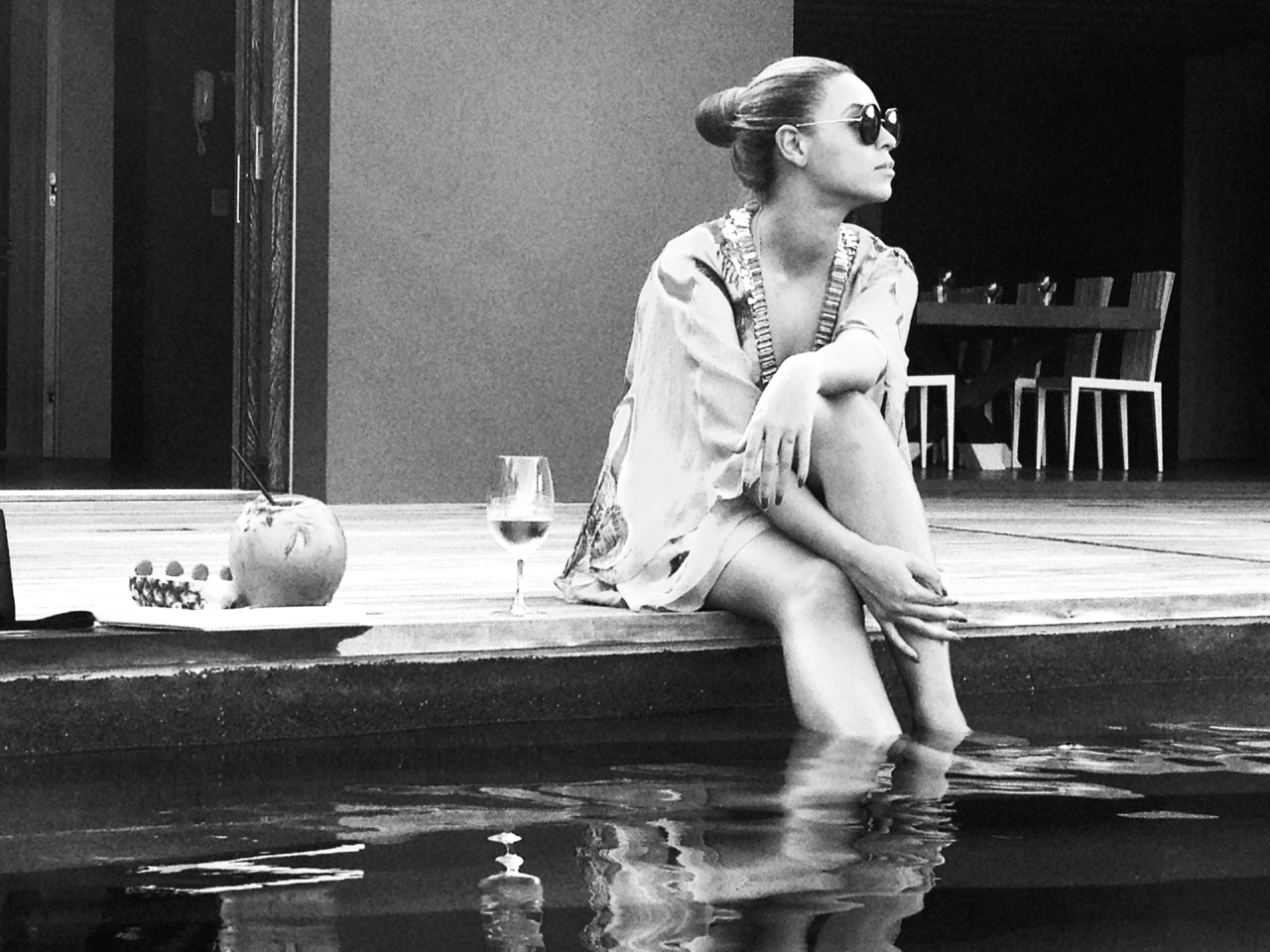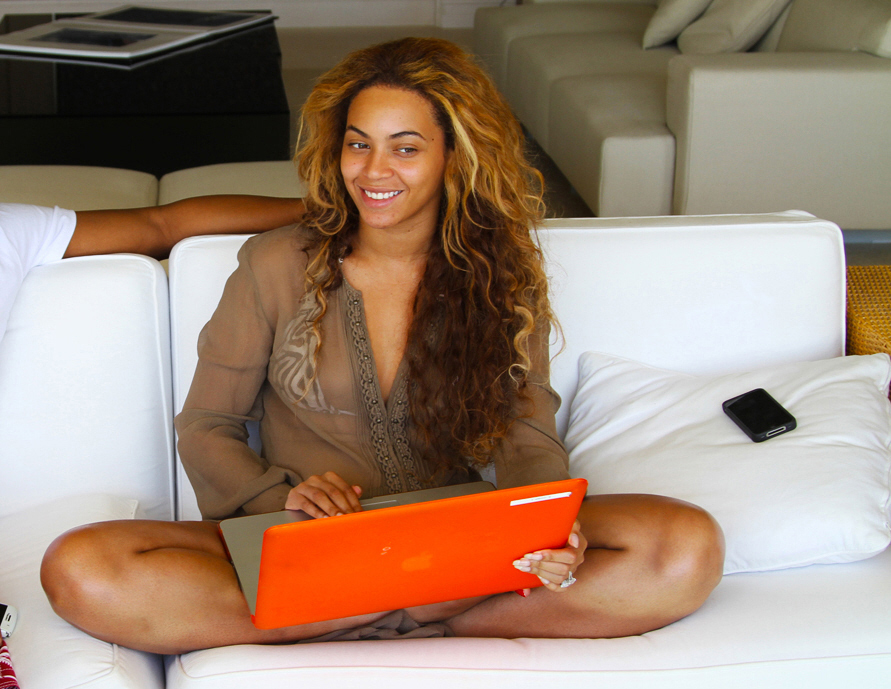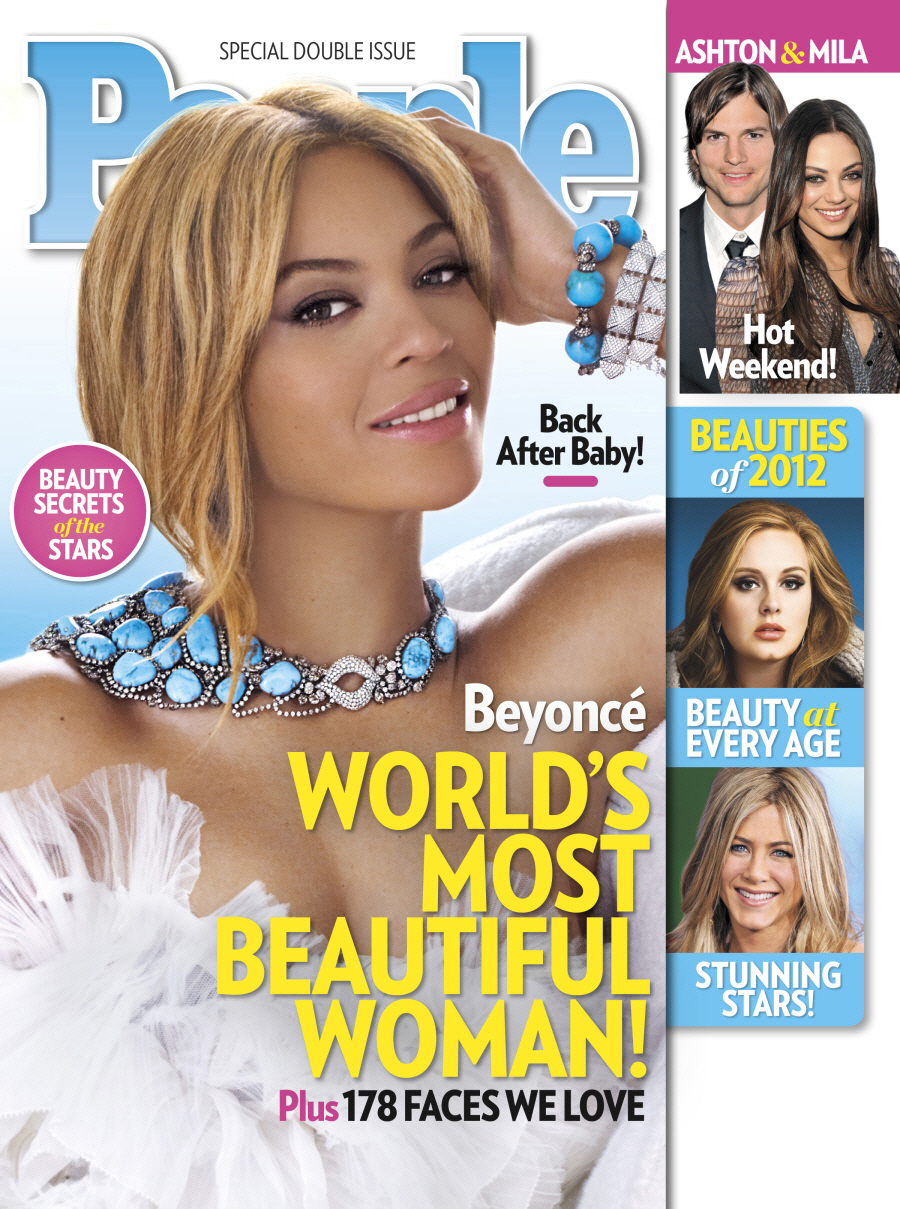 Photos courtesy of Beyonce's Tumblr, People Magazine.