I cannot carry a tune to save my life. Sometimes I'll sing at a rare church service or event (I don't attend regularly), but I try and make it so my voice blends in with everyone else's if possible. That's a preface to this story about Samantha Ronson completely failing to sing her own song on Regis & Kelly yesterday. She reminds me of those clueless tuneless people that American Idol lets sing in front of the judging panel during the tryouts. I always wonder how those kids got to that point. Once in a while you get the stunt singers, but most of them really believe they can sing. They wait in line for a couple of days and sit around for hours just for a chance to sing one song that they butcher. Samantha Ronson's lack of self awareness kind of rivals the lengths those bad singers go to. As someone who can't sing either, I marvel at how they delude themselves into thinking they sound great.
In case you forgot who this woman is, she's a celebrity DJ and she used to date Lindsay Lohan. After their breakup, Lindsay stalked Sam and even moved into the house next to her for a while, until Lindsay inevitably started staying at the Chateau Marmont again once she came onto a little money. (Or once Terry Richardson started letting her stay at his suite there for free. It's hard to keep track of the cracken's whereabouts.) Sam is also the sister of accomplished music producer and musician Mark Ronson, who has worked with Amy Winehouse, Adele, Christina Aguilera and Lily Allen. So what I'm saying is that she should know that she can't freaking sing!
There are plenty of singers who rely on autotune and editing, and don't sound that polished live. I'm thinking of Katy Perry, Rihanna and of course Lana Del Rey's turn on Saturday Night Live. Most of those people can belt out a song when they're relaxed and not running around. They have some underlying talent is what I'm saying. Samro is someone who should think twice before taking the mic at a karaoke bar.
Also, my brother is a musician and has DJed. I want to defend DJs a little because a lot of people use the old "slip in a CD" cliche. Good DJs do much more than that. They know a ton of music and have an extensive collection, they get a feel for the crowd, and they play the right song at the right time to create a mood. At least decent DJs do that, just as good singers can actually sing.
Samantha is shown singing "Summer of Sam" with her band "The Undertakers" above. This begs the obvious "bury it already" quips. Even her backup singer can't sing. I love how Kelly gets all fake enthusiastic and overcompensates for how bad it is.
Why is Sam singing, when she could simply be doing some kind of mixing with her own pre-recorded voice? Also, this reminds me of Lindsay Lohan's music. Lindsay actually had some semi-decent songs in the late 'aughts. (If you like that type of synth pop.) There was Bossy in 2008, Confessions of a Broken Heart in 2006 and Over in 2004. I couldn't find videos of Lohan singing live though, she wisely lip-synced during her appearances. Lindsay has pissed away several different careers.
Video via Dlisted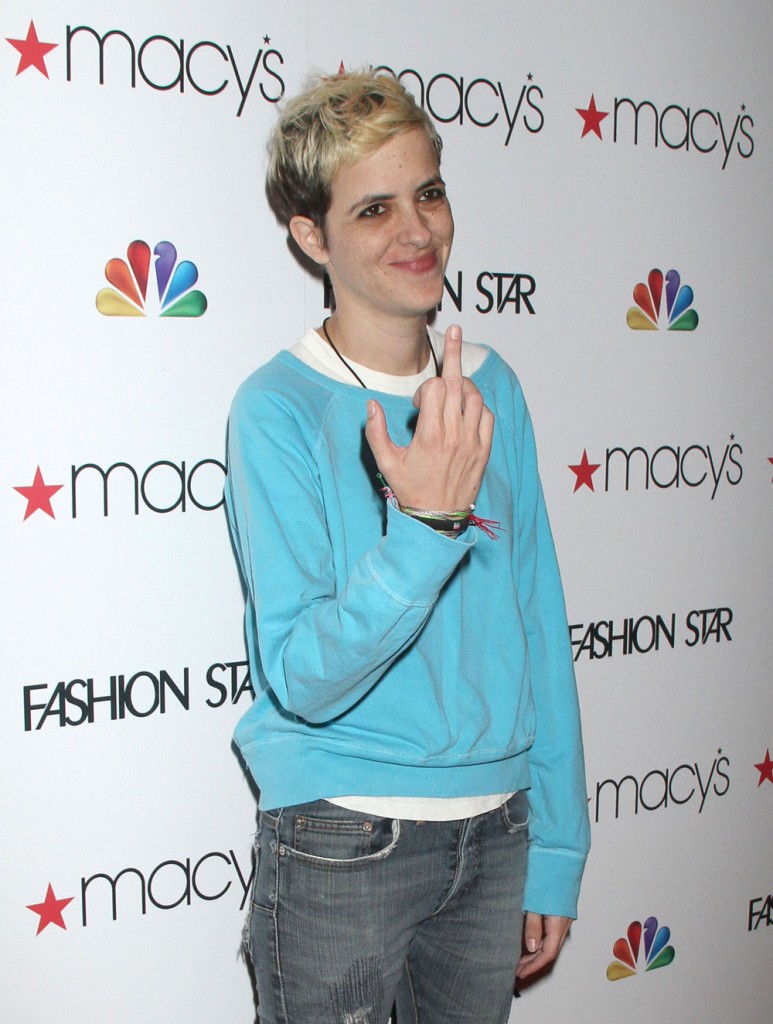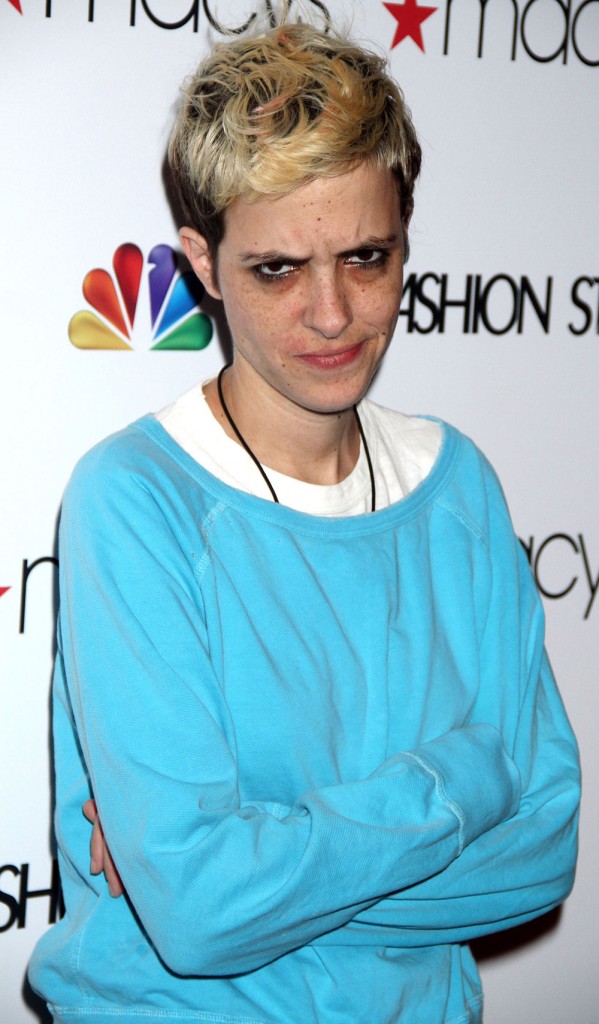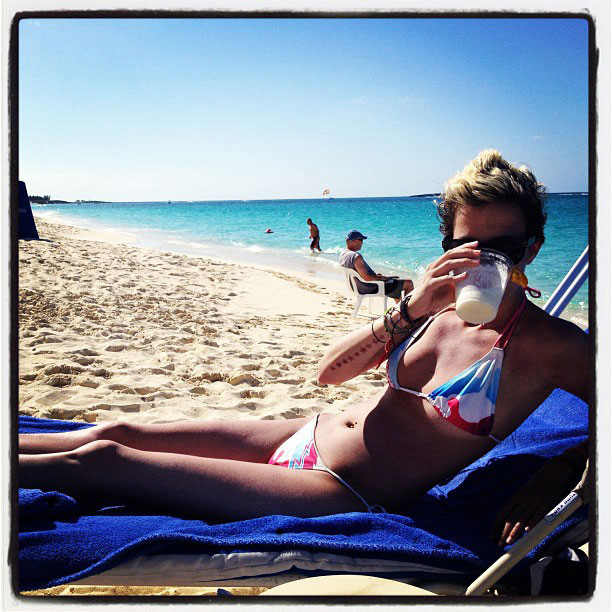 Samantha is shown on 3-13-12 and in a recent Twitpic by her sister, fashion designer Charlotte. Credit: WENN.com