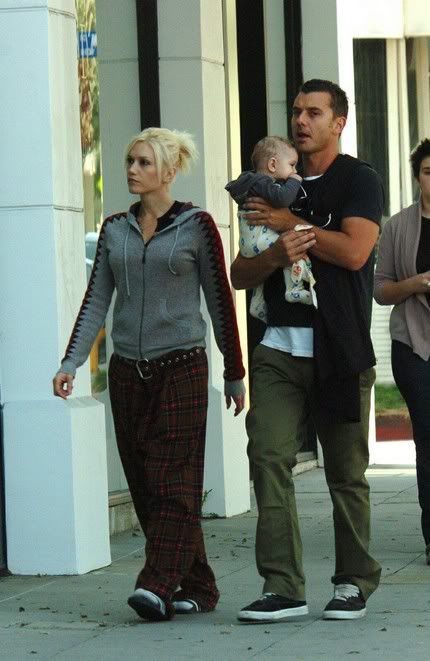 Maybe Gwen Stefani is completely aware of how much her solo work sucks, because she says that she's ready to do a "No Doubt" reunion:
Gwen Stefani wants to put her solo career on hold next year and resume her role as the frontwoman of No Doubt. The beauty has not made a No Doubt album since 2001's Rock Steady and subsequently rocketed to fame in her own right with the release of Love Angel Music Baby in 2004.

But she wants to return to the hitmakers following the release of second solo LP The Sweet Escape next month.

She says, "I don't think I will make another (solo album). I can't predict anything, but I don't plan on making one of these solo dance project records, I definitely feel myself going back to No Doubt after this to do a new album."
At first I didn't believe this, because it was an unsourced quote and sounded like something a journalist would make up considering how shitty her latest music is. Supposedly she said it to MTV Europe, though. It sounds like a good move for her.
Here are Gwen, Gavin and little Kingston out shopping on 11/25. She could have put on some jeans and sneakers to go out. Thanks to ICYDK for these pictures.