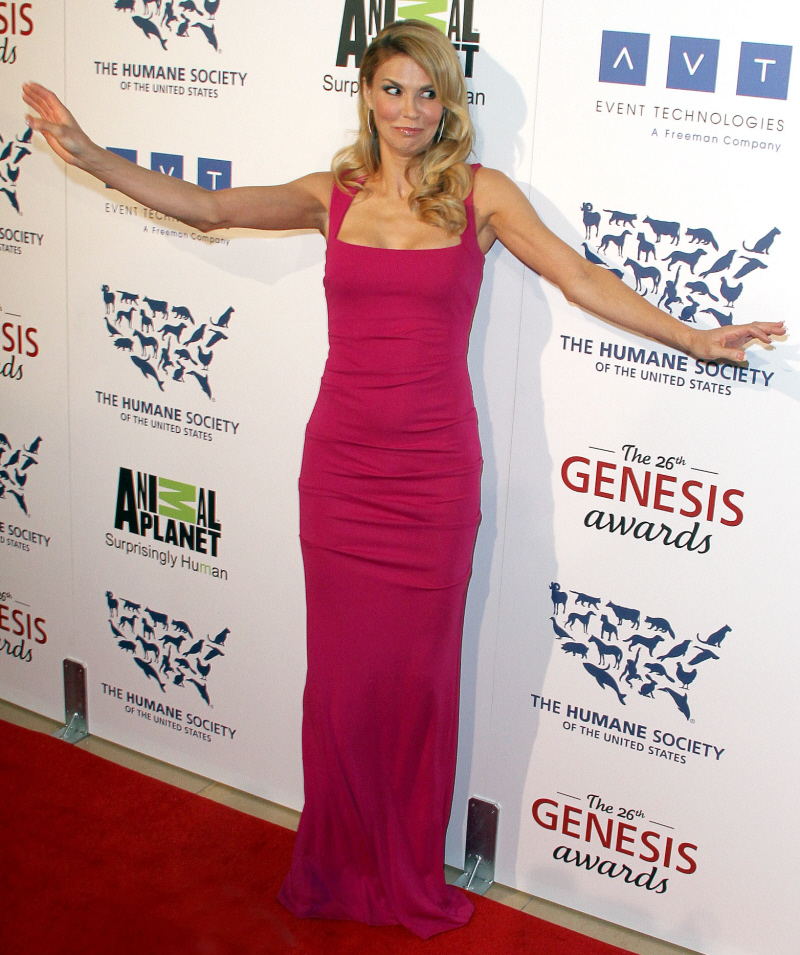 Over the weekend, I discussed the Radar report that Bravo and Brandi Glanville were discussing a possible advancement for Brandi on The Real Housewives of Beverly Hills. RHOBH has had a cast shake-up, and Brandi got the show some added attention, and it made sense to me that producers probably wanted to promote Brandi to a full-time cast member. Well, now it looks like that won't be happening. Radar reports that LeAnn Rimes and Eddie Cibrian refuse to allow Mason and Jake Cibrian to be featured in the show whatsoever, and now producers – who want to feature storylines with Brandi being a mom – don't want to promote her.
Easy come, easy go! Brandi Glanville was all set to become a fully fledged Beverly Hills Housewife, but her ex-husband Eddie Cibrian and his new wife LeAnn Rimes managed to scrub her plans!

As RadarOnline.com previously reported, Brandi was to graduate from 'friend' to a full-fledged 'Housewife on The Real Housewives of Beverly Hills, but RadarOnline.com has exclusively learned Bravo yanked the offer after Brandi was forced to tell the network that her kids couldn't appear on camera.

"Bravo wanted her to have her kids on the show in order to expand story lines," a source tells Radar. "But Leann and Eddie wouldn't allow it."

Eddie and LeAnn started an affair while married to their respective spouses, filed for divorce and married each other shortly after and LeAnn has often spoken about her love for Brandi's two sons, Jake and Mason. However, despite the multiple photo-ops where the exes are seen smiling at the children's events together, everything isn't so rosy beneath the surface.

"Brandi didn't expect that LeAnn and Eddie would have objections since the kids have been on the show before, but they did," the source says. "Eddie said they did not want the children on camera on a regular basis. So Bravo said that Brandi would have to stay 'friend' and not become an official 'housewife.'"

Brandi will be on season three of the hit reality show along with Taylor Armstrong, Lisa Vanderpump, Adrienne Maloof, Kim and Kyle Richards and the newest 'Housewife' Yolanda Hadid, music mogul David Foster's ultra-rich wife.
[From Radar]
On one side, I don't like the idea of these or any children appearing on this or any reality show. On the other side, if Eddie and LeAnn are really the ones behind this, they're SO FULL OF IT. Eddie and LeAnn are basically forcing the kids to perform in a reality show already: THE LEANN SHOW. Where everything is all about LeAnn and she can tweet about her "bonus boys" and photograph them and post those photos on Twitter. Not to mention all of the times LeAnn calls the paparazzi and has them take photos of her and her stepsons together. Just last week, LeAnn was outed by a photo agency because she had given the photographer THE WRONG TIME for her stepson's soccer game. Magically, the photographer was there at the wrong time to take photos of LeAnn being a doting stepmother. So, really, what's the difference between what LeAnn is doing and what Brandi wants to do on RHOBH? Besides the fact that Brandi is the actual mother to those boys. Brandi should come back with an all-or-nothing proposition: either she gets to use the kids on RHOBH AND LeAnn gets to use the kids in "The LeAnn Show" or the boys just get left alone, and no one gets to "use" the boys for PR purposes.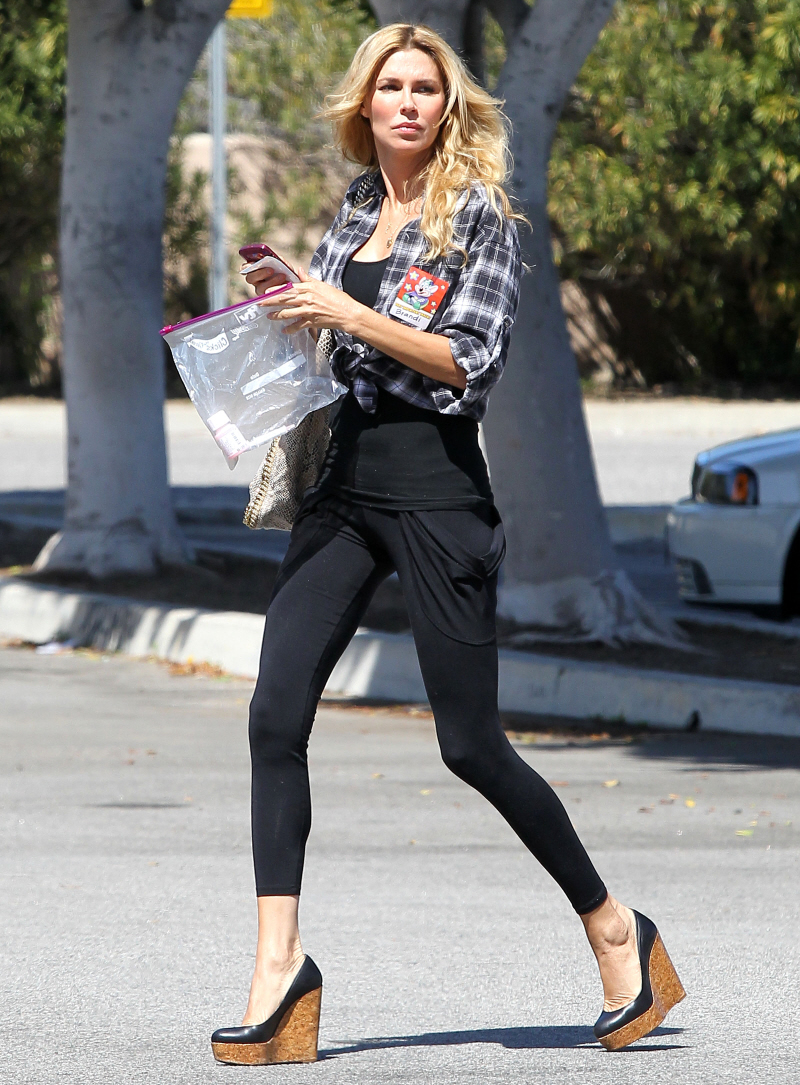 Here are some of those photos of LeAnn being the best step-mother ever (except for not getting her stepson's soccer game time right).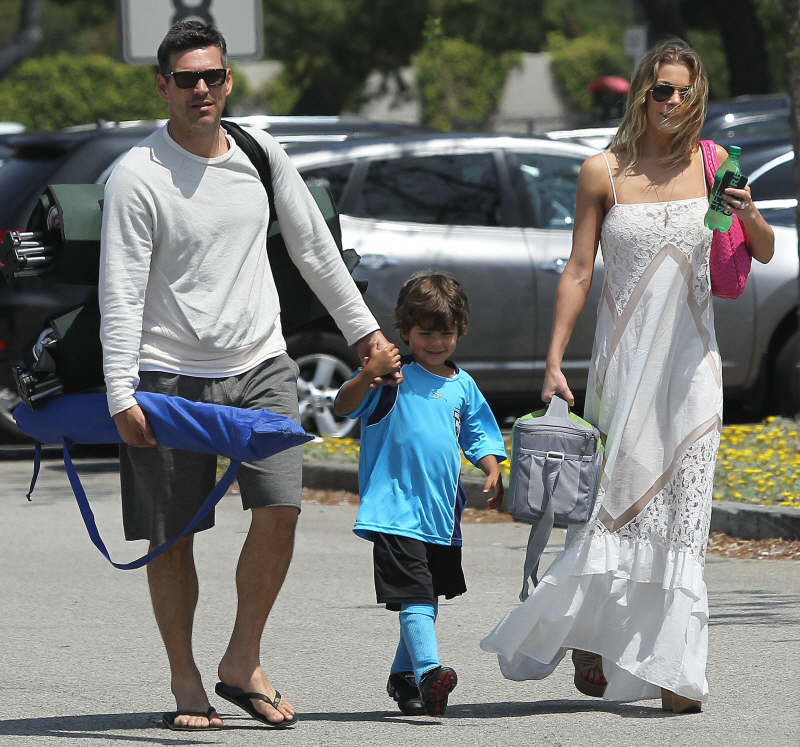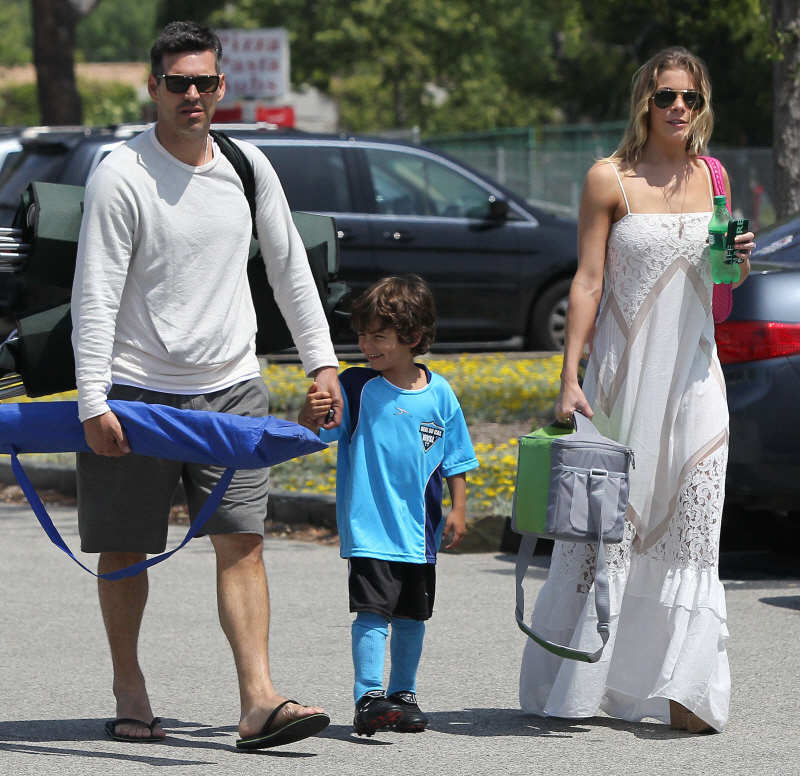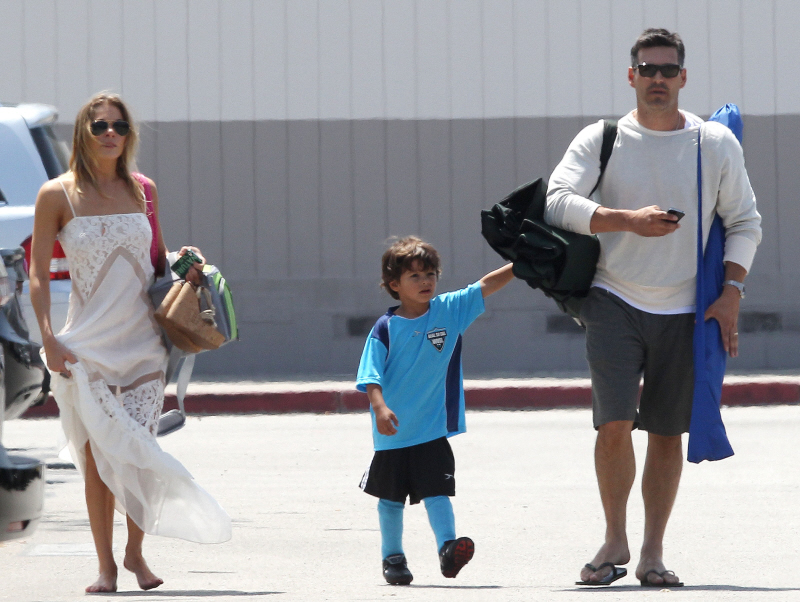 Photos courtesy of Fame/Flynet.