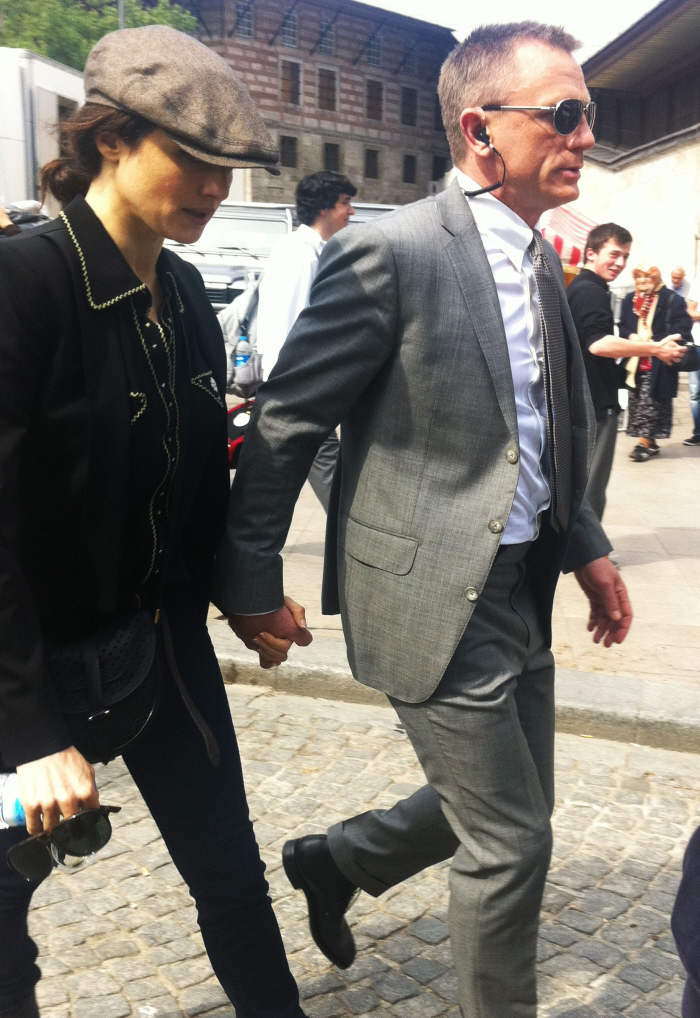 The header photo is from the Skyfall film set in Istanbul yesterday. Daniel Craig (James Bond!) was spotted walking around with his wife Rachel Weisz. Rachel and Daniel are so quiet and undercover, this is the first photo we've had of them together in months. We only have the one photo of them together, but can we analyze it to death? Of course! They're holding hands. I might spy a shadowy bump too. And I like the Rachel is traveling with the Skyfall production too – I think that's sweet that she and Daniel don't want to be apart. Didn't Rachel used to be with director Sam Mendes for a while? And Sam is directing Skyfall. I wonder if that's awkward for her? Oooh, I just saw these photos – go here to see! Daniel and Rachel laughing and talking on the set. Rachel doesn't look pregnant here, but she and Daniel are so sexy together.
Sam Mendes recently gave an interview to Collider in which he teased some of the plotlines. Mendes says that this film will have a lot of M (Judi Dench): "We've gone further into their relationship… I thought it was a master stroke when they cast Judi (Dench) way back… because the character… became this female figure, there was a maternal aspect to it. There was much more complexity in the relationship and I think we've taken that a little further. Judi, to me, is one of the great actors of the English-speaking world and so it's a question of… what can we give her that will take her to another level we've never seen her before?" SPOILER: There are rumors that M is going to be killed off. Unverified rumors.
But! Daniel did tell The Sun that Bond is going to be funny this time around, saying, "The humor is not something we try to do but it just comes from the situations. I think there are some very funny lines in it but then I have a very dark sense of humor, so others might not agree with me." Here's some video from a press conference in Istanbul:
I'm also including some photos from the Istanbul photo call from Monday of this week – Daniel with Naomie Harris and Berenice Marlohe. I think Harris is Moneypenny, correct? And Berenice might be the love interest. Probably.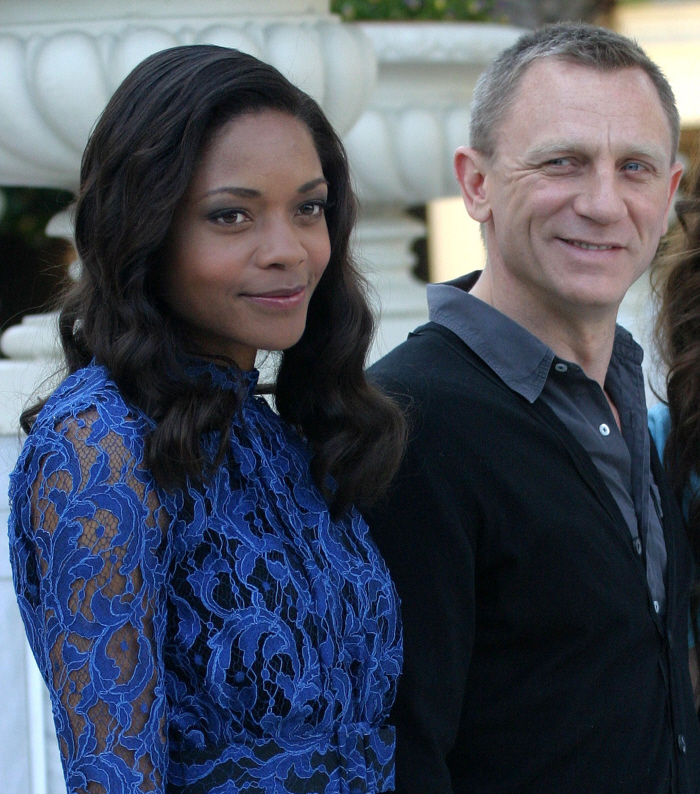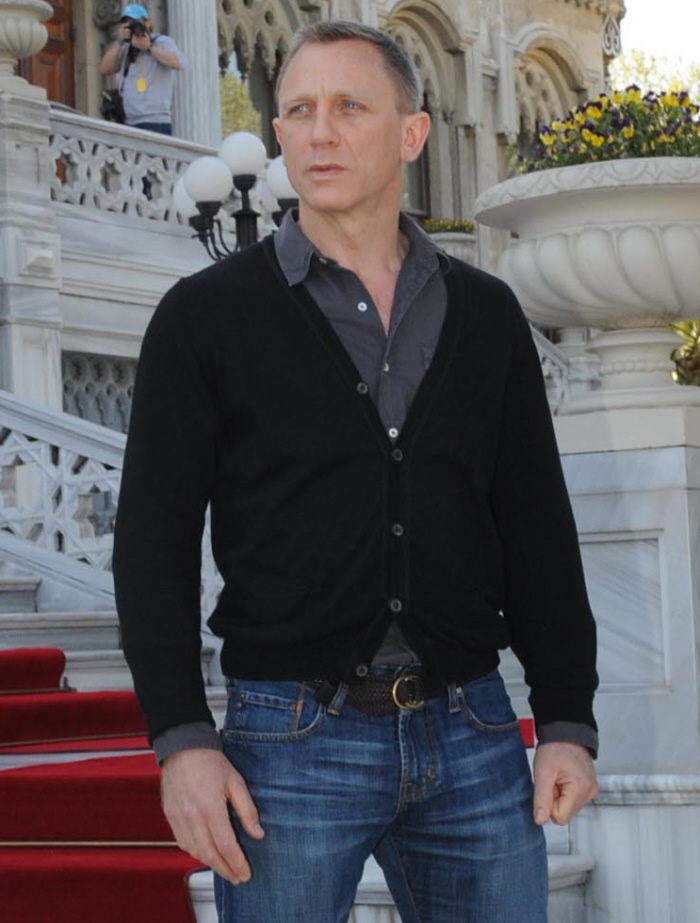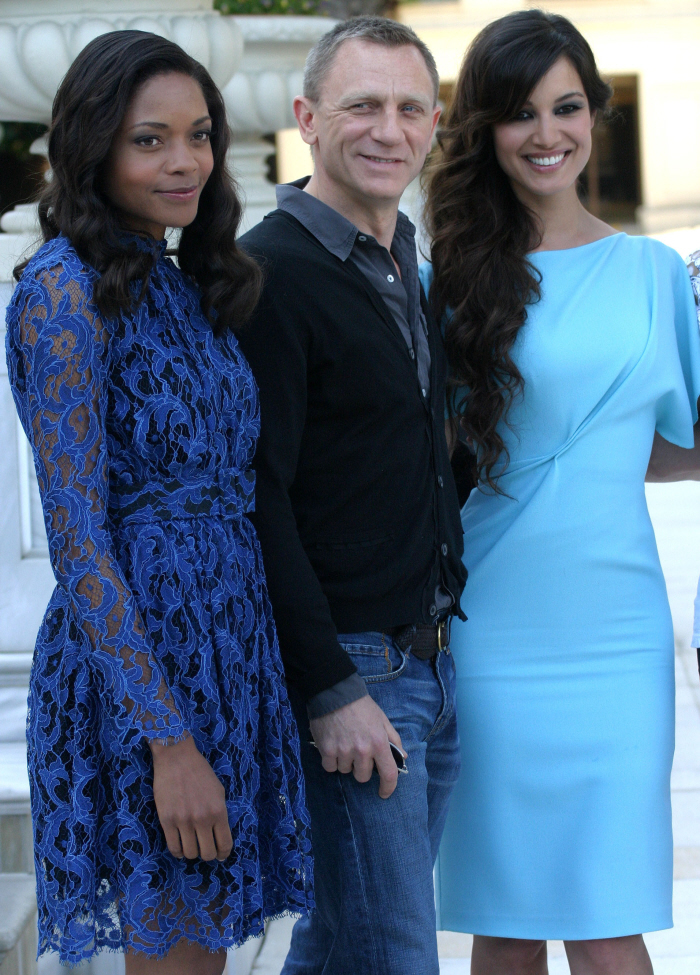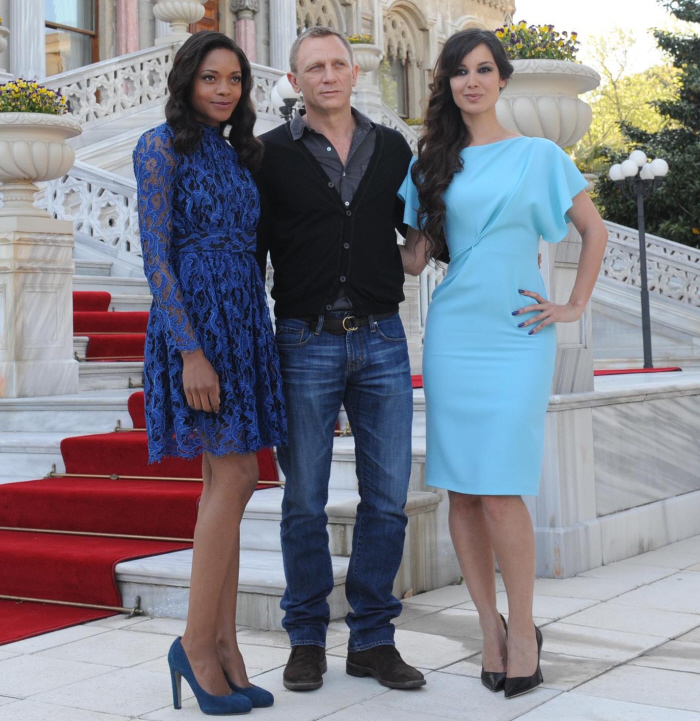 Photos courtesy of WENN.