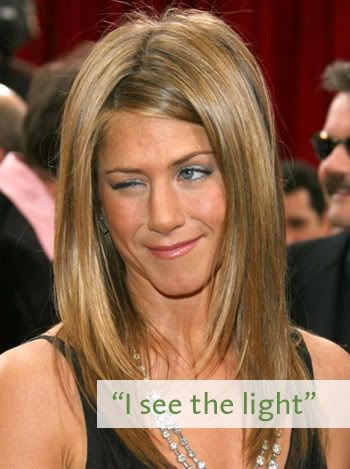 Jennifer Aniston has said that she's quit smoking. She hasn't done it for her health or for the sake of our ailing planet, no, she's quitting smoking so that she can sing in a god-awful musical:
Jennifer Aniston has given up smoking, because she wants to preserve her voice to sing in a musical.
The former Friends star has been inspired by fellow actresses Reese Witherspoon and Nicole Kidman, who surprised film fans with their vocal ability in Walk the Line and Moulin Rouge, respectively.
She says, ""I have quit the cigs so that I can get my voice in shape.""
She probably figrues that since she can only do one character and all her movies suck, she may as well try to jazz it up with a change of genre. It may work for her, and it should provide hilarious fodder to mock her with for years to come.