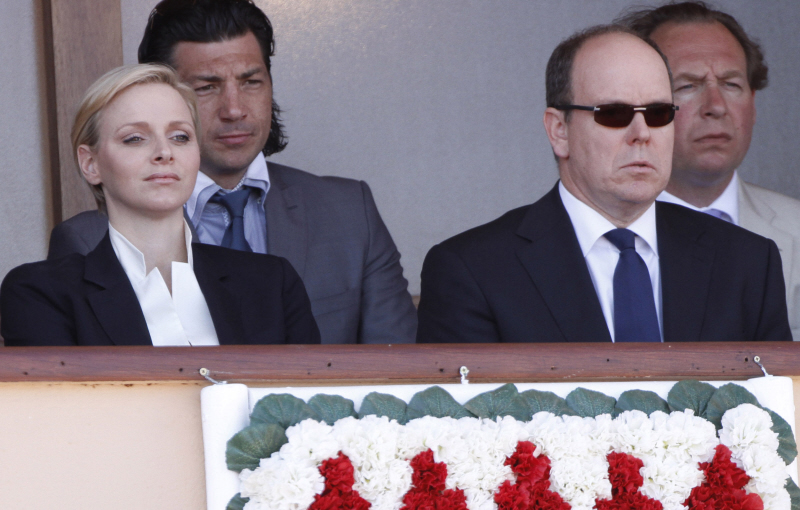 Poor Princess Charlene. I know some of you don't feel sorry for this poor woman, but every time I read about her or see new photos of her, I just feel a wave of sympathy. We haven't heard much from Charlene recently, except for the epic haircut that failed to take the world by storm. Incidentally, I still like the haircut. I think it suits her a great deal, and her hair looks much healthier like this. Anyway, there are some new reports about Poor Charlene. And none of it is good news. According to The Mail and the French publication Voici, Charlene is "depressed" because she's still unable to get pregnant. Sources claim that Charlene and Albert's "pregnancy pact" is real – meaning that she's basically a broodmare, only fit to provide a legitimate heir, and once she does that, she will be allowed out of the marriage. The "pact" was widely reported last year, around their wedding – incidentally around the time that Charlene allegedly tried to pull a runner THREE TIMES only to have her passport confiscated in one of the most medieval twists in modern royalty. The gist of the new report is that thus far, she's having issues getting knocked up. Probably because she feels like vomiting whenever she has to be within five feet of Albert and they have been living separately this whole time?
Prince Albert of Monaco's new wife Charlene Wittstock has become 'depressed' at her failure to provide her husband with a legitimate heir, it was claimed today. Princess Charlene is said to have struck a 'deal' with the principality's playboy ruler to bear him a child after she tried to flee before their wedding last summer. But the 33-year-old South African is now unable to get pregnant, France's Voici magazine reported.

Albert already has already fathered two love-children, but neither can succeed him as they were both born out of wedlock. Voici magazine said: 'Charlene has made the subject of pregnancy a taboo topic around the Royal palace. She might have a smile on her face at official functions, but inside she is stressed and frustrated. This subject is weighing more and more heavily on her shoulders.'

Rumours of a rift and a 'pregnancy pact' erupted even before the couple married in a lavish state wedding ten months ago. Charlene was said to have bolted for Nice airport two days before they married after hearing Albert had had a third love-child during their relationship. Monaco officials were said to have coaxed her back by brokering a deal between the Prince and his reluctant bride that she provide him with a legitimate heir. After that she would be free to leave of her own free will, it was reported last July.

One source said at the time: 'Charlene will provide an heir, then if things don't go well, she will receive a generous divorce settlement once she's served a decent amount of time.'

Albert, 54, has one seven-year-old son Alexandre with Togolese air hostess Nicole Coste. He has another daughter Jazmin, 20, born after a brief affair with American estate agent Tamara Rotola.

Charlene last year called suggestions that she was reluctant to marry 'hilarious' on the Today show.

'Why would we go to all this effort, to have this fantastic couple of days, and have our most intimate and dearest friends come and join us, for us to be reluctant,' she said.

Her husband suggested the rumours might have been triggered by jealousy from people who 'did not like the fact that we were finally together and married.'

He was apparently told on the day of his wedding that he would have to take a paternity test to determine whether he was the father of the third illegitimate child. Charlene, who was accused of trying to run away three times before she married, claimed the rumours were purely generated to sell magazines. But she spoke earlier this year about her 'loneliness' in Monaco, and added: 'I only have two people I consider friends here.'

The spokesman told France's high society Point de Vue magazine last year: 'Charlene has beauty and style, and we are all praying that she will ensure the royal succession in our principality. Albert has never settled down in the past, but knows that the time is now right to produce the next ruler of Monaco.'
[From The Mail]
The royal spokesman's statement still runs a chill down my spine. It's the phrasing, right? "…We are all praying that she will ensure the royal succession in our principality. Albert… knows that the time is now right to produce the next ruler of Monaco." BROODMARE BROODMARE. Ugh, it's so… disgusting.
The Daily Beast had additional excerpts from this Voici article, plus some exclusive dirty, plus some old gossip that's kind of interesting – you can read the full piece here. A court insider told The Daily Beast, "People are embarrassed by [Charlene]. There was a hope that she could introduce some glamour, but now most people just feel she is tacky." Another insider says that society people in Monaco have "taken to pre-emptively apologizing for Charlene." That's so rough! Also, sources say Charlene doesn't have any friends in Monaco, and she still hates her husband.
I'm including some recent photos of Charlene doing some solo events in Monaco – I think she looks like she's really trying to make this "public figure/First Lady" thing happen. She seems very down-to-earth at public events. She reminds me of Princess Diana a great deal.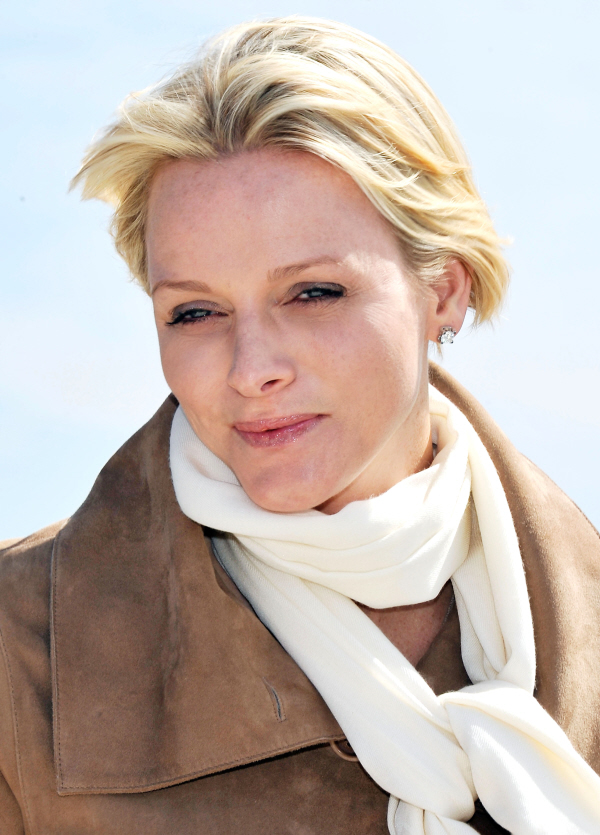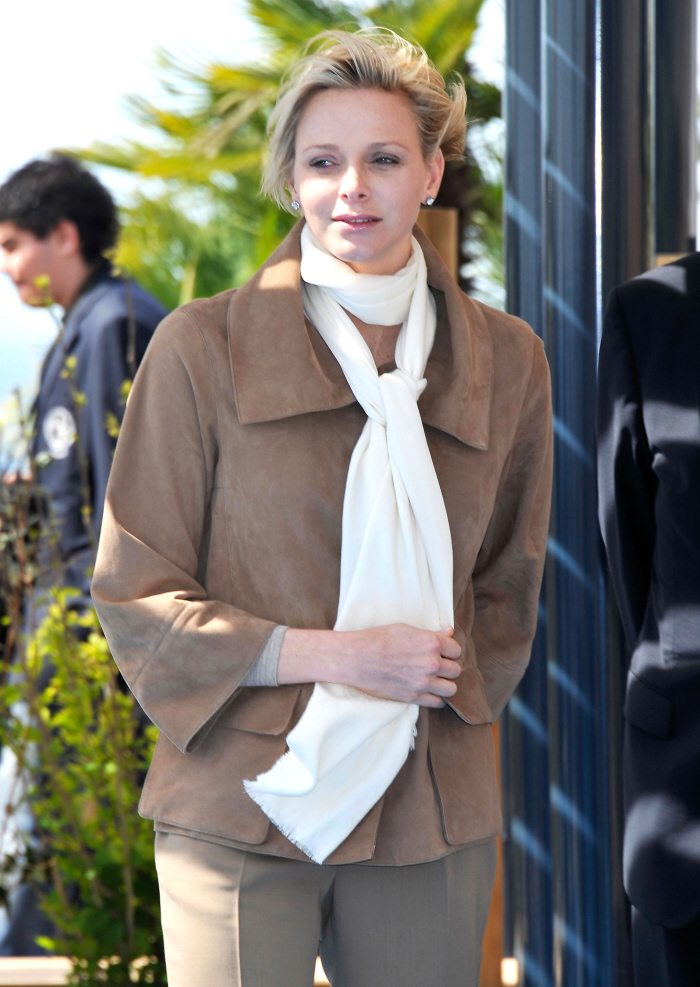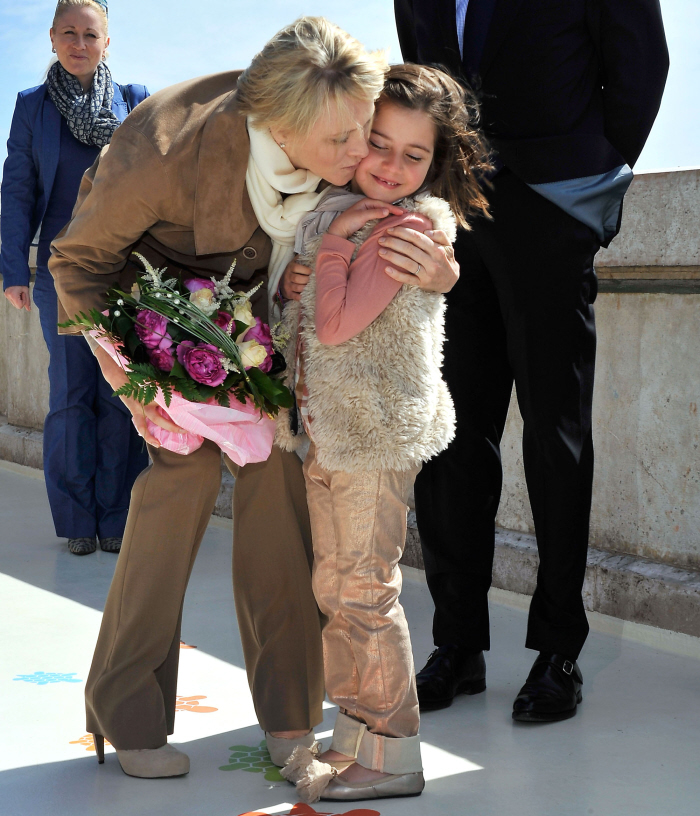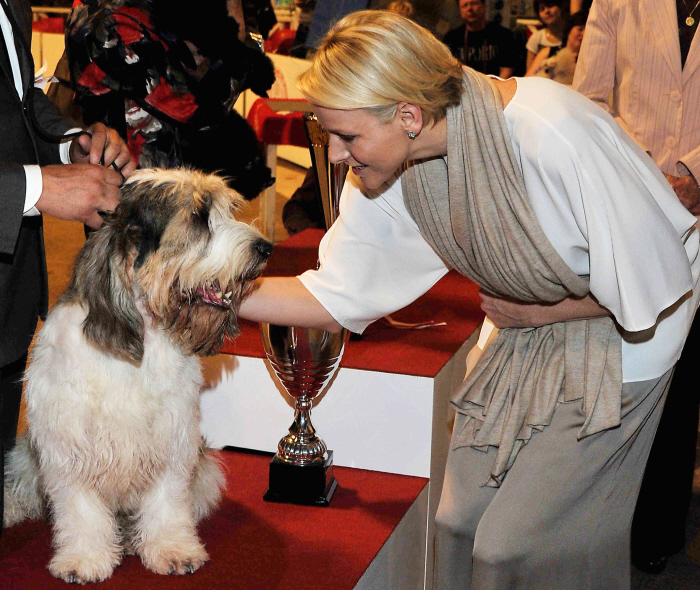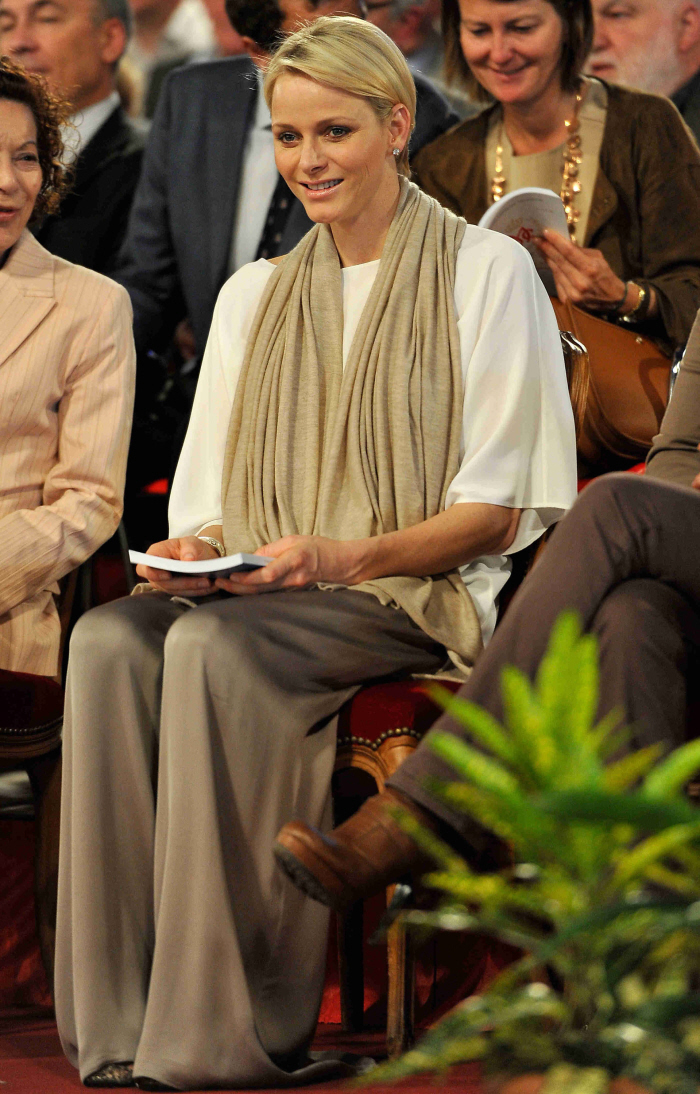 Photos courtesy of WENN.