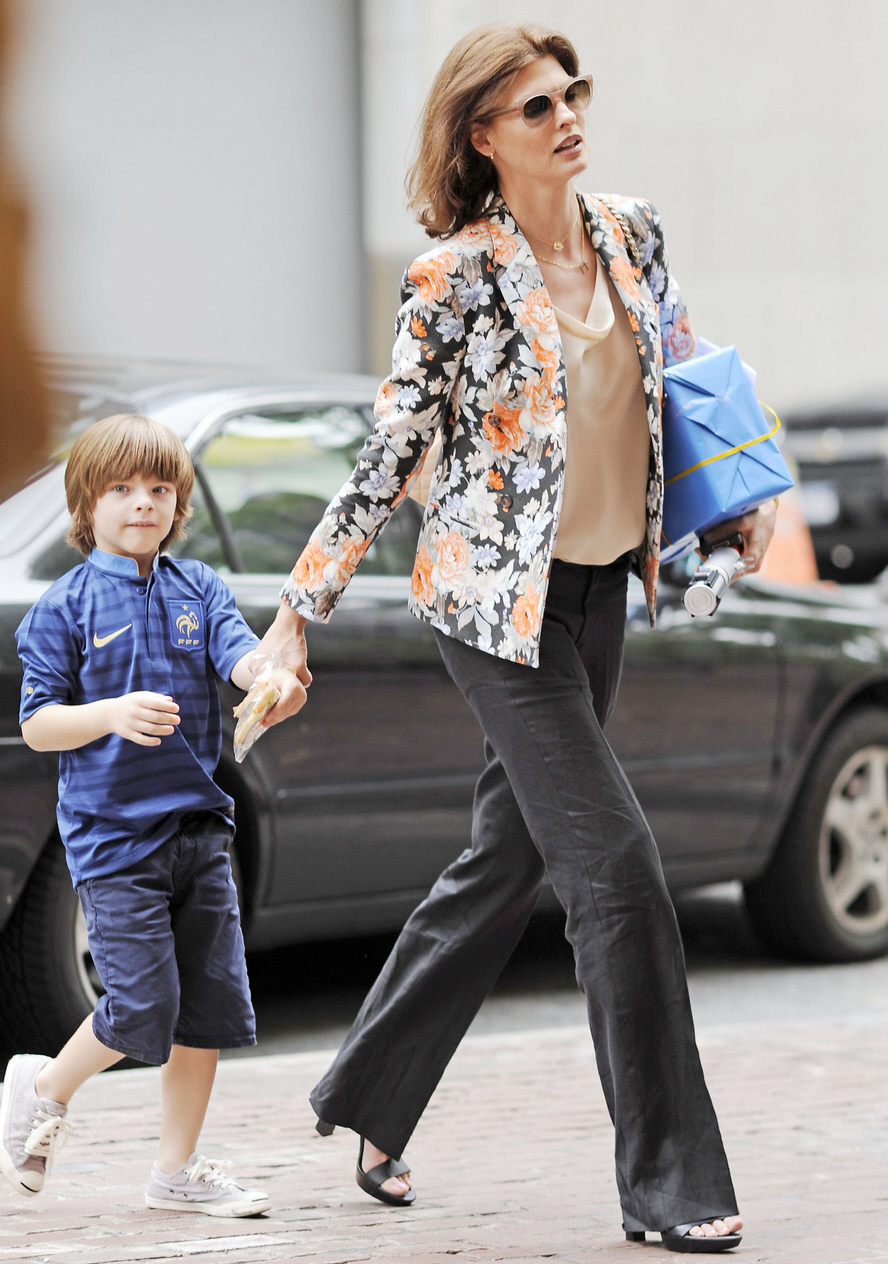 Friday's story about Linda Evangelista's child support case was a doozy, and it's just going to get more intense with more testimony coming on Monday and Tuesday. From what I've read, it seems like the whole "Billionaire Francois-Henri Pinault asked Linda Evangelista to get an abortion" thing happened on the first day of court. On the second day of the court case, Pinault and Evangelista both gave testimony about who said what and when. Pinault even spoke about (his now-wife) Salma Hayek's pregnancy with Valentina, and how they thought for months that (still-in-utero) Valentina may have Down's Syndrome. Oh, and Pinault's lawyers claim that they had approached Linda with offers of child support, and SHE was the one who gave them the silent treatment, which is a direct contradiction of Linda's earlier claims (and the reason for the this whole child support case). Here's more:
Her first job ever — picking cherries at age 12, on a farm in Ontario — got her $10 a day. Her first modeling job — for a hometown newspaper ad — paid just $8 an hour. Supermodel Linda Evangelista took the witness stand yesterday in her contentious court battle with billionaire French baby daddy Francois-Henri Pinault, describing her cash-strapped beginnings as a prelude to the big- money child-support pitch she'll make Monday.

"Fifty cents a basket," Evangelista said when asked what the pay was for that first job 35 years ago. This from a woman who once declared that supermodels don't get out of bed for less than $10,000.

Evangelista continues to command $100,000 for the occasional runway appearance, the still-glamorous catwalker testified. She also spends more than $46,000 per month, she says, on Augustin, her 5-year-old son by Pinault, the CEO of the Paris-based luxury conglomerate that owns Gucci and Yves Saint Laurent.

Pinault would meet, impregnate and marry actress Salma Hayek within a year of fathering "Augie" — and has been less than a model dad, Evangelista's lawyer has contended. The model and the mogul had been together only seven days when Evangelista announced her pregnancy. Pinault suggested she abort the baby, she says — though Pinault denies that. He promptly dumped her, not conceding paternity until it was confirmed by a DNA test a full year after Augie's birth.

"My wife was pregnant," Pinault explained of his decision to put baby Augie on a shelf that first year. "For five months, we were told the baby [had] Down syndrome," he said of Valentina, his daughter by Hayek. "I [asked] Linda to postpone my recognition [of Augie] until after the birth of Valentina. It was very complicated situation. My wife almost lost the baby."

Pinault — who is worth some $3 billion and makes up to $5 million a year — paid not a single euro until last year, when a Manhattan magistrate set a temporary support amount, according to testimony. His lawyers are accusing the supermodel of cherry-picking facts.

Pinault testified yesterday that his lawyers repeatedly broached the topic of support with Evangelista's lawyers — and were met with silence. He spent $260,000 on "gifts" in 2010, Pinault told Support Magistrate Paul Ryneski matter of factly under questioning by Evangelista lawyer William Beslow. Pinault admitted that most of that money was for gifts for himself.

"I have a watch collection," he said. "It's for when I buy a watch for me."

Did he recall buying any gifts at all for Augie in 2010, he was asked.

"I bought him a present for his birthday and for Christmas," he answered.

Augie turned 4 in October of that year. What was the birthday present? Beslow asked.

"I don't remember," Pinault said.

And what was the Christmas gift?

"It was . . . FAO Schwarz," he fumbled. "I bought it online. It was a piano thing."
[From Page Six]
I said on Friday that I wasn't really crazy about Linda or Francois-Henri. They both seemed kind of awful to me, but at this point, I'm definitely leaning more towards Linda. Sure, I still think the $46,000-a-month figure is kind of crazy, but as far as Linda's side of the story… yeah, I think she's the one telling the truth, or a more truthful version of what went down. Pinault made it seem like he acknowledged paternity of Augie very quickly when it's clear he was shining Linda on, dragging it out for a long time until Linda forced the issue. I think Pinault fell in love with Salma and simply didn't want to have to deal with all of the issues with Linda and Augie – and thus, he ended up treating Linda and Augie like crap. I also think Pinault's lawyers are probably full of it as far as the "we offered her support years ago" thing – that version simply doesn't make sense.
As for Pinault and his "gifts" to himself… yeah. That looks really bad, especially when he can't remember what he gave his son!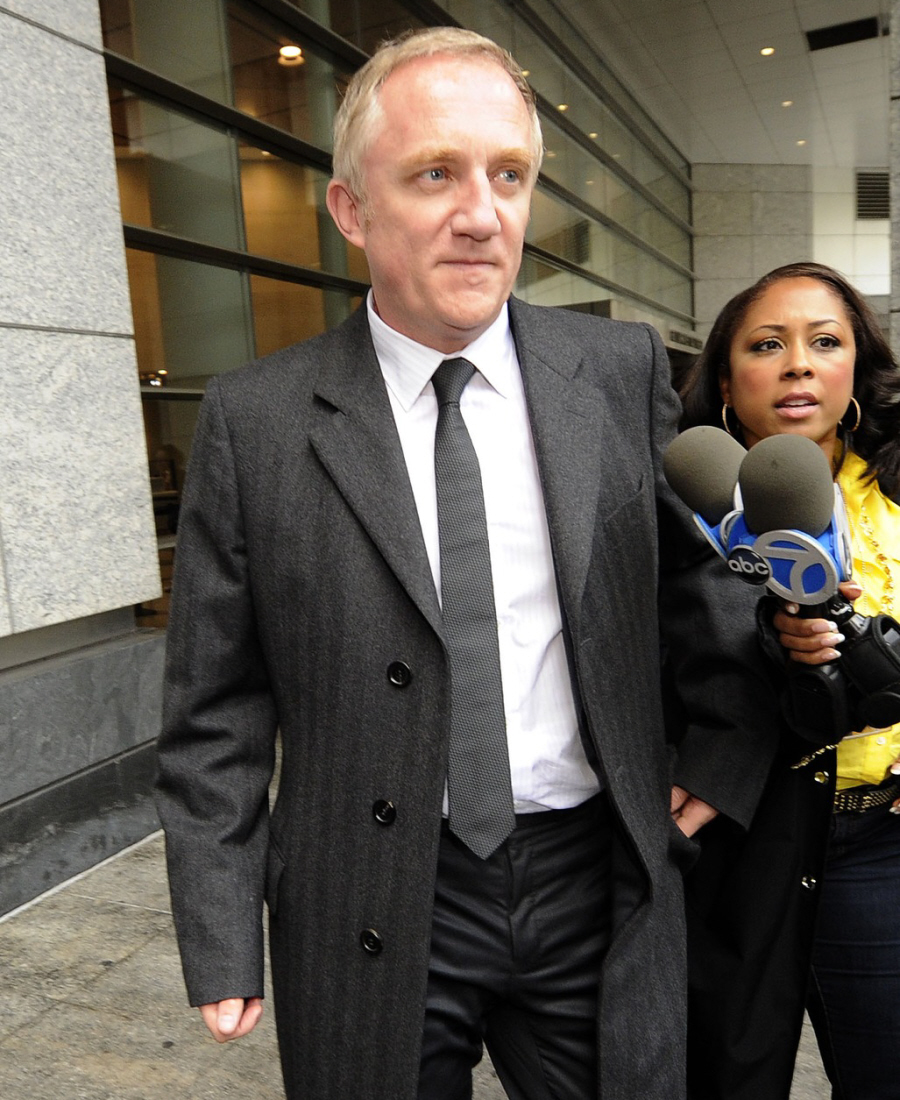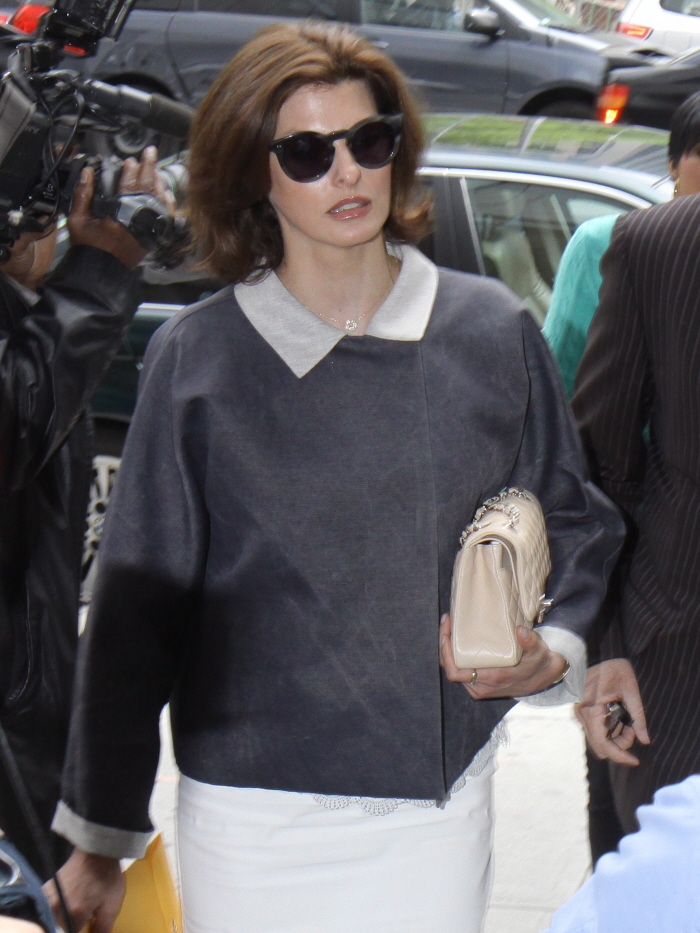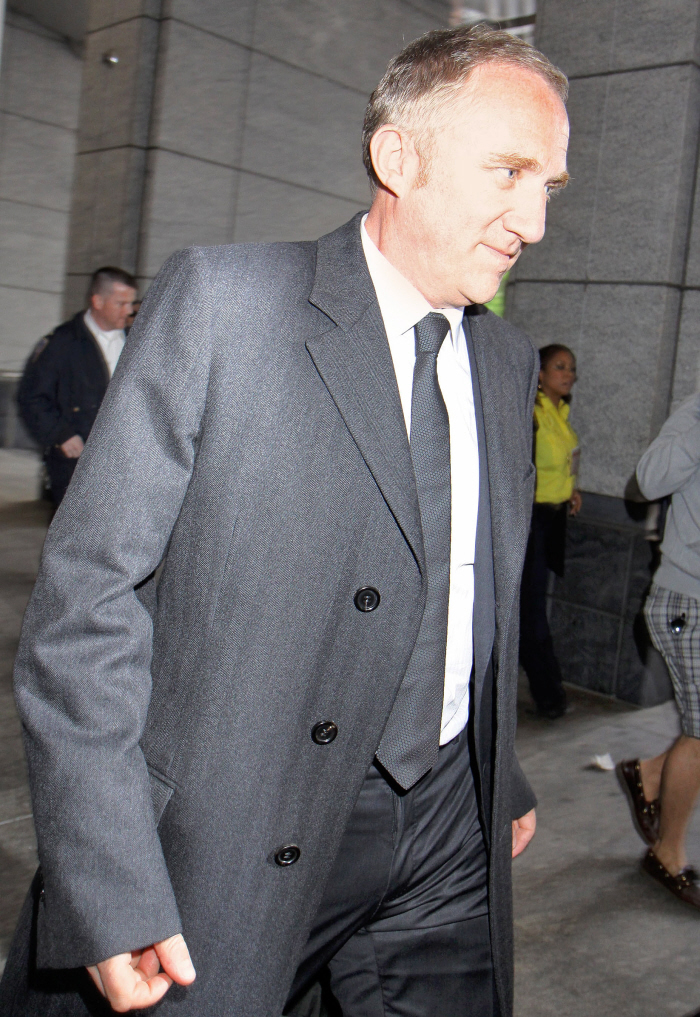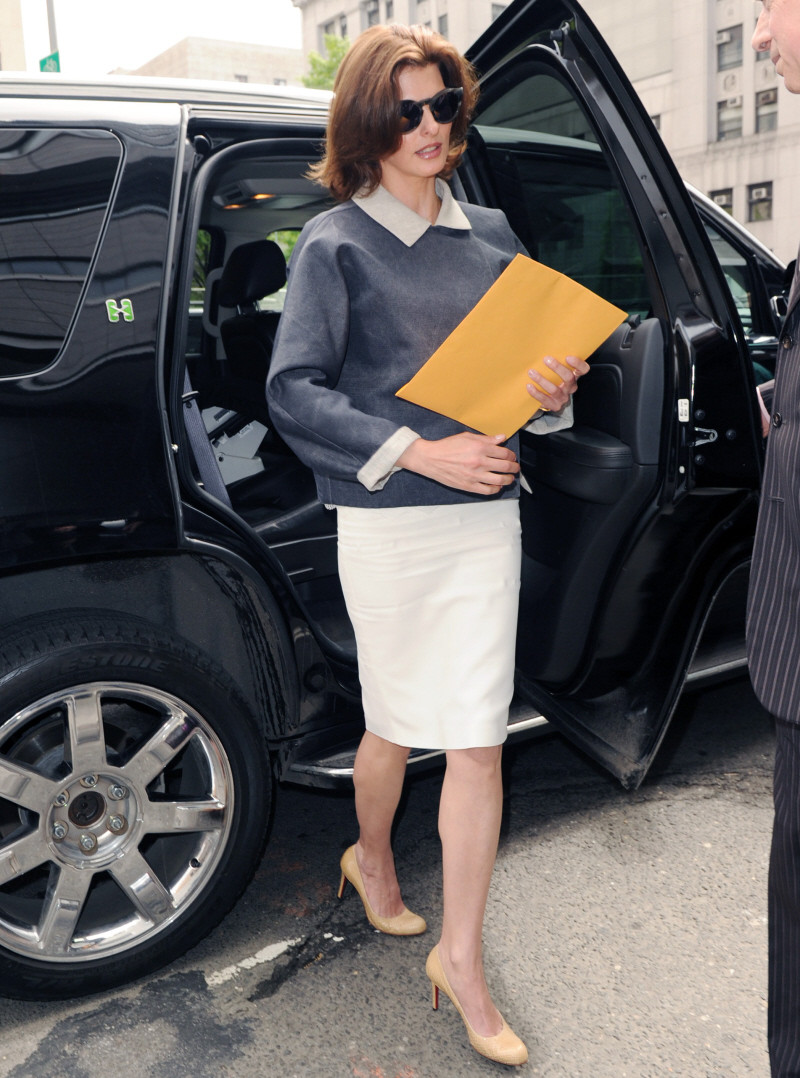 Photos courtesy of WENN, Fame/Flynet and Pacific Coast News.