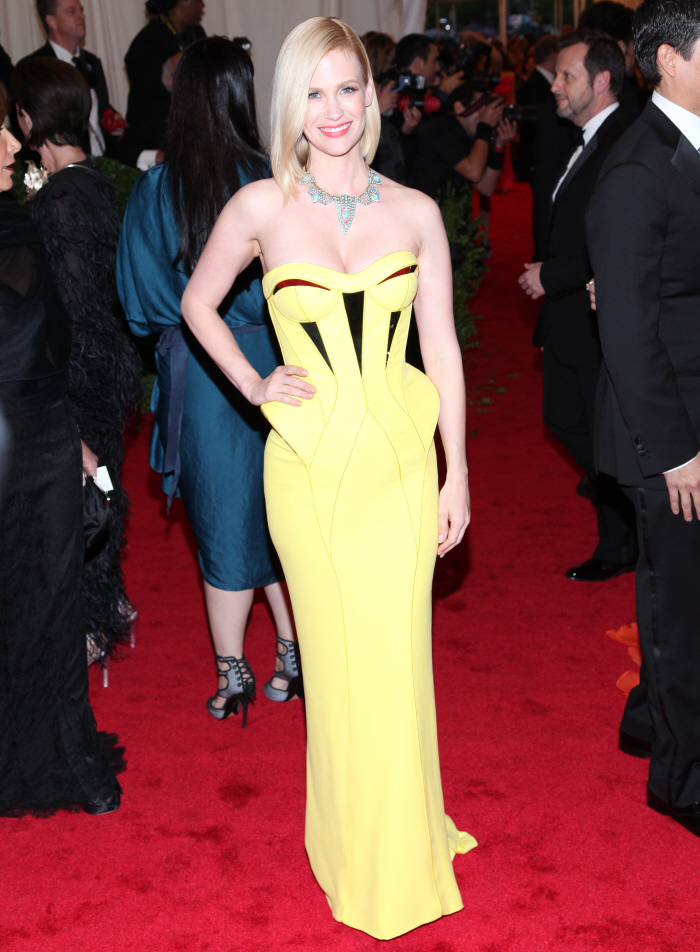 Unfortunately for all of us, the ladies of Mad Men were not completely represented at last night's Met Gala. And by that I mean Christina Hendricks and her bountiful rack of awesomeness were not in attendance. Instead, we got the two Mrs. Drapers. (There are actually three Mrs. Drapers overall, but I guess no one counts Don Draper's first wife!). January Jones (Mrs. Draper #2) and Jessica Paré (Mrs. Draper #3) were both in attendance. January wore yellow & black Atelier Versace, a pretty standard bustier and mermaid-skirt design. January, as you may know, thinks she's super-high-fashion. And you may remember, she rarely pulls off "the look" she's attempting. As for this dress… I'm not sure about the hip fins or anything, but her body looks great. I don't care for this shade of yellow on her, though. I think that might be my biggest issue – the color doesn't suit her.
While her hair looks fine in general, I don't think this style really goes with the dress or the event. And I hate the combination of the turquoise necklace with the yellow dress. Your jewelry doesn't have to be matchy-matchy, but it shouldn't look so thrown together without any thought either.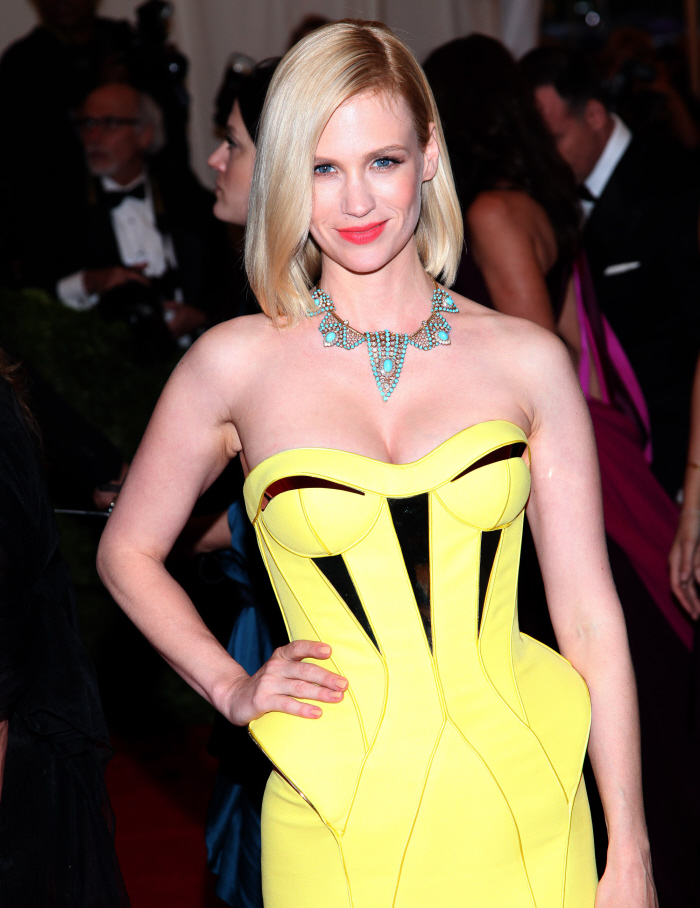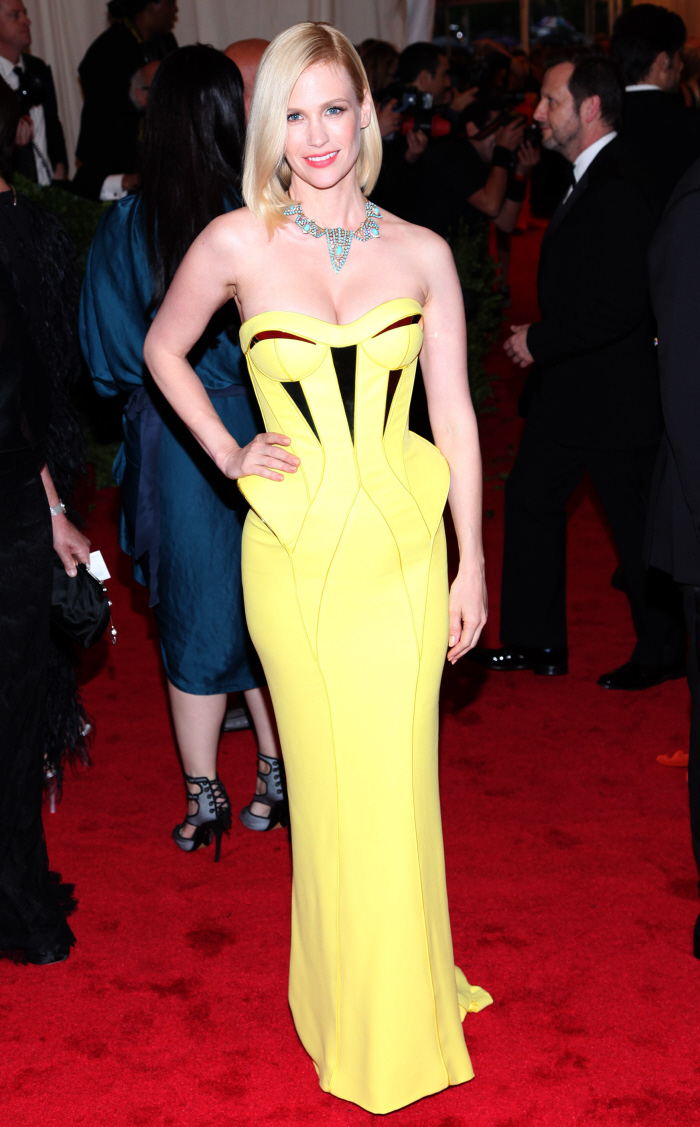 Jessica Paré wore L'Wren Scott, which… shows a great deal of fashion confidence, I think. I love L'Wren, and while she might not be the "coolest" designer out there, the clothes are always beautiful and well-made. This coppery-bronze color really suits her coloring, and while this look isn't going to be considered groundbreaking or incredible fashion-forward, it suits her and she looks beautiful. Well done!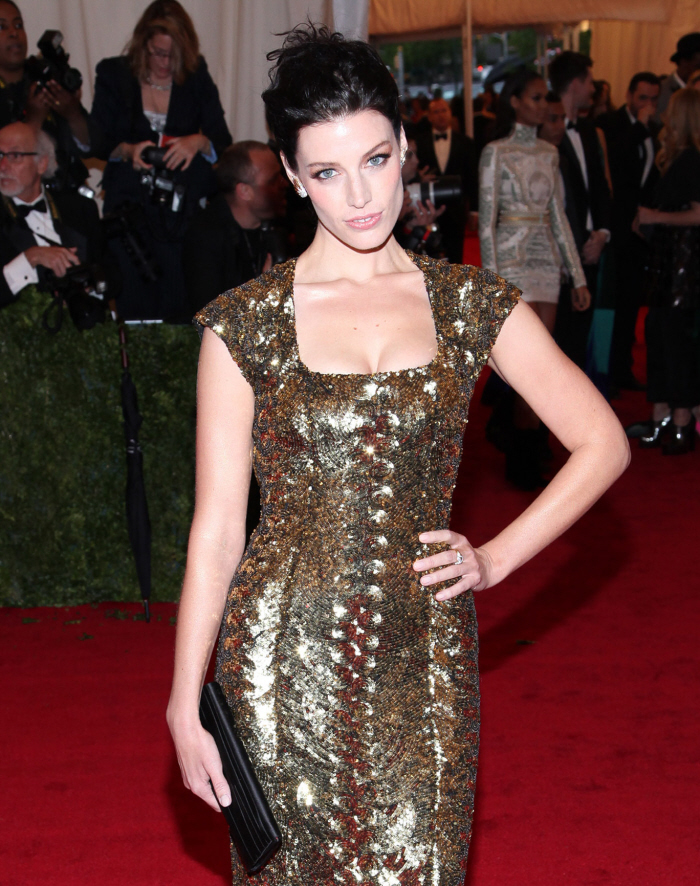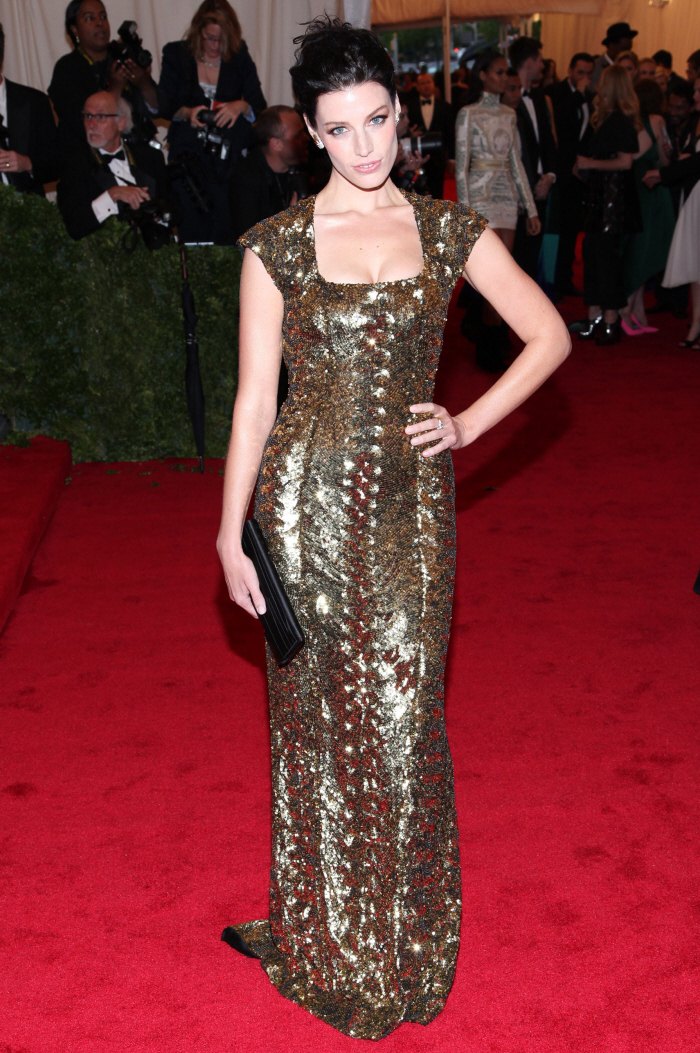 Photos courtesy of WENN.