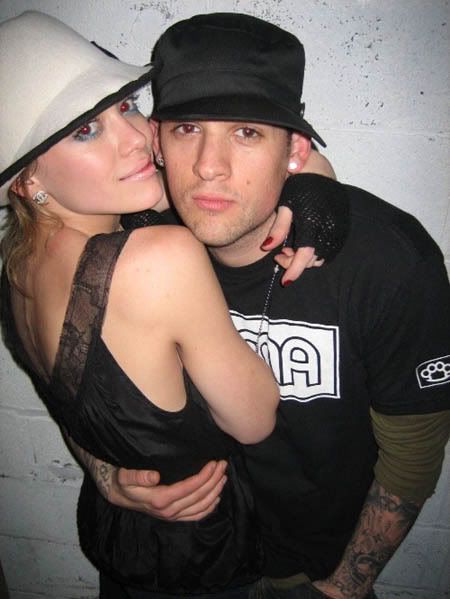 Good Charlotte singer Joel Madden and teen sensation Hilary Duff are said to have cut ties. Madden told girls at a club in Chicago that he's single now after Duff broke it off with him about a week and a half ago:
Madden made a guest DJ appearance at Enclave on Wednesday night and openly talked about how he is currently single. Madden told clubgoers Duff broke up with him about ten days ago and that their eight-year age difference was causing problems. (Madden is 27, Duff is 19.)
Hilary revealed in a Jane magazine interview that not everything was well in her relationship with Joel. She said that the paparazzi help them make up during fights as they don't want pictures taken when they're angry:
She says, "If we're out some place, we could totally be fighting, but we'll be looking at each other (smiling) because there's a camera right there.
"Then we end up forgetting we're in a fight, because we're laughing since it's not a real thing to do, and we're both such real people."
Hilary and Joel were dating just over a year, having confirmed their relationship in the summer of 2005.
Here are pictures of Hilary in Teen Vogue, courtesy of Oh-Hilary.com. Her teeth do look a little smaller to me, but it's hard to tell.