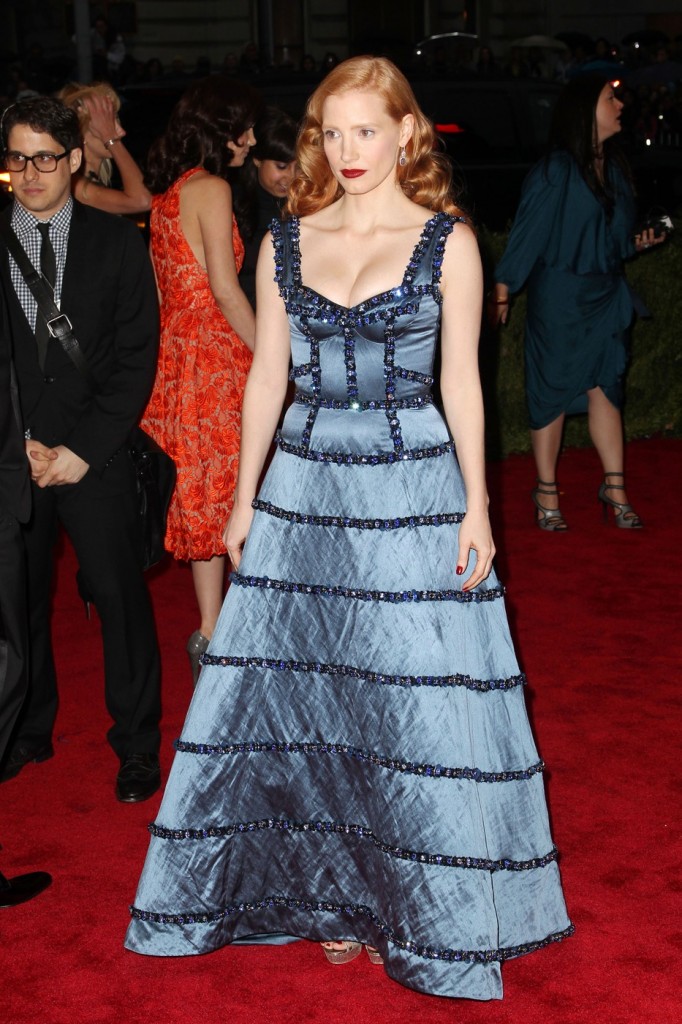 Poor Jessica Chastain. We've only very rarely seen her get it right on the red carpet. She's worn some Alexander McQueen recently, and sort-of worked those dresses, according to some people. So it's surprising to see her in such an unflattering, ill-fitting Louis Vuitton at the Met Gala. She's skinny and it's squeezing in her stomach area and making it look like she has a roll where there isn't one. Her boobs look stuffed into a too-small bra-like top (a problem she's had before) and overall she just looks miserable. Look at the bedazzling along the lines of the dress. It's awful.
Jessica just dropped out of talks to star in Iron Man 3, citing her busy schedule. Goop will be relieved to be rid of some competition.
In contrast Heidi Klum looks happy as hell in this purple lace overlay Escada, and she has no reason to be. (Apart from being single, rich, gorgeous and having a nanny for each of her kids. I guess I get why she doesn't GAF about her fashion.) That dress is straight from the 90s and the stacked cheap-looking necklace and bracelets just add to the dated effect. It even has a diagonal cut-out around the waist.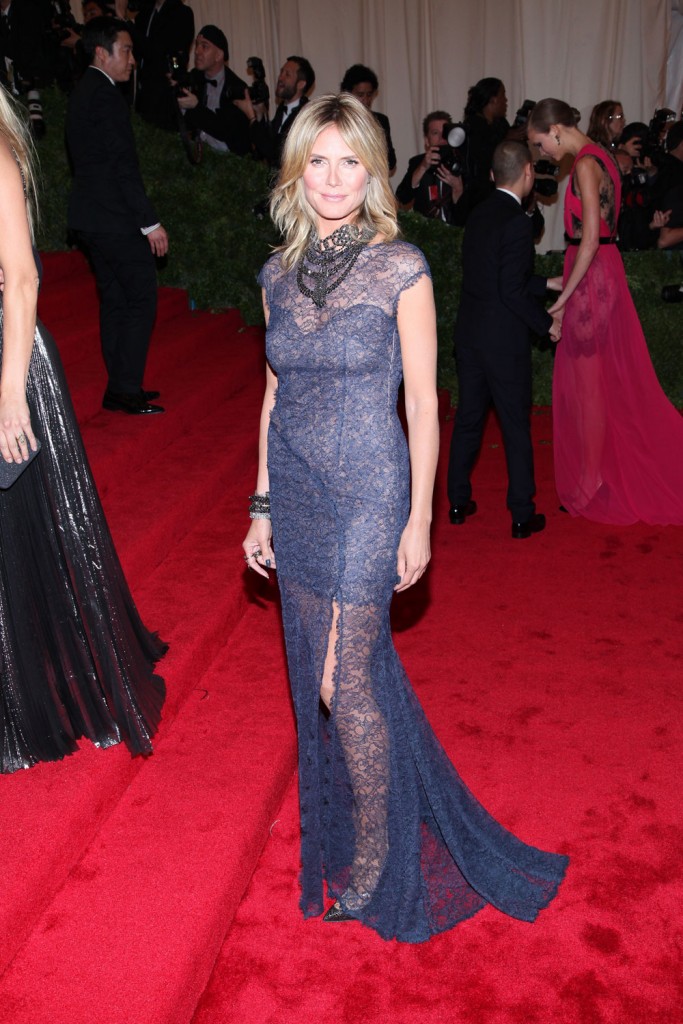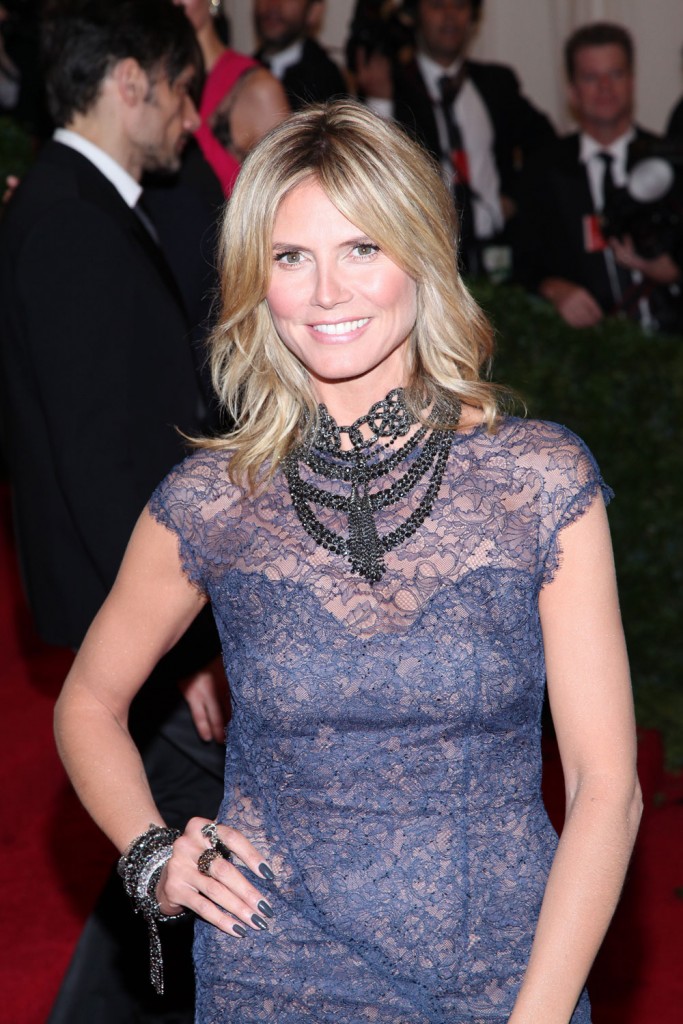 Heidi's pale makeup kind of works, though and I really like her hair like that. I can't say the same for Jessica's styling. You can see a closer photo of her here. Jessica has on almost no eye makeup coupled with very dark stained lips. Did she not look in the mirror and object to her makeup artist? How meek do you have to be to not say "put some eyeliner and mascara on me, bitch." I would fire anyone who sent me out like that.