Last night was the premiere of What to Expect when You're Expecting, that ensemble clip show romcom that looks really cringe worthy. I doubt it will be a big success at the box office, but I could be wrong. It could be a mommy daddy date night movie, which it was probably pitched as. Battleship and The Dictator are also out next weekend, and Avengers will probably still be holding on strong, so we'll see.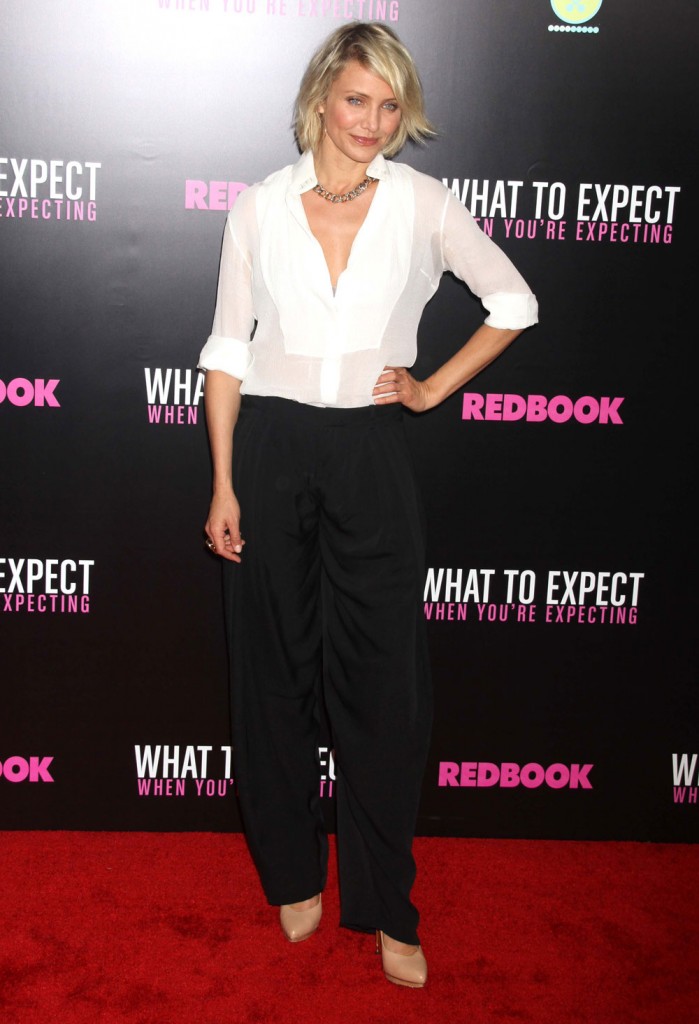 So here we have some of the main stars of the film, minus Jennifer Lopez. Why was J.Lo not there last night? Was there some last minute drama with Casper forgetting to take his ADHD medication? I'm really surprised that she wasn't around, trying to work an inappropriately small dress with a cutout around the waist and styled to the hilt like she's in one of her music videos. She's done a lot of press for the film so it's bizarre to me that she didn't go to the premiere.
Instead we have Cameron Diaz, dressed way down in a open comfortable-looking white top and loose black pants. She looks like she's wearing a waitress uniform at a decent restaurant. This is one of those nice-looking casual outfits you throw together for a night out and then realize that you're dressed exactly like the wait staff, so you try to hold it in and not get up to go to the bathroom. It's a perfectly nice outfit for a night out with friends, but I don't think it's fitting for a premiere. She could have chosen one of those tight short dresses that show off her killer legs.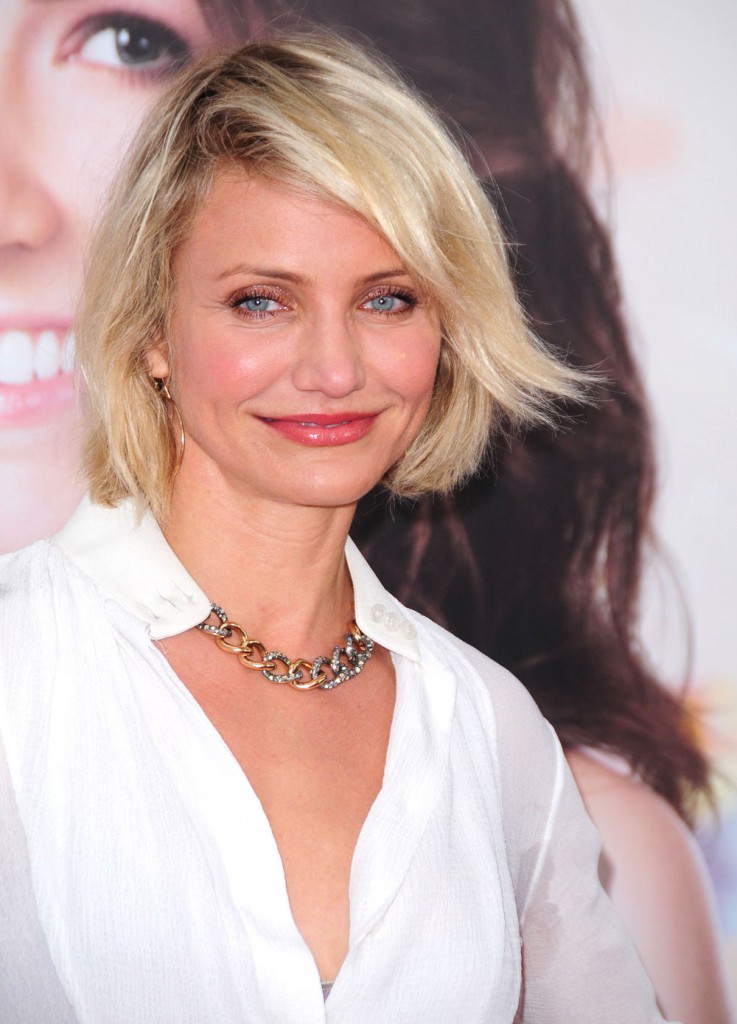 Cam recently talked to Access Hollywood about growing older and how she thinks it's cool. Unlike some other actresses I won't name, it doesn't sound like she's blowing smoke. This is a woman with the world at her feet who is secure in her own super-fit skin. She even says she loves her ass, basically. Here's more:
"I love getting older," Cameron told Access Hollywood's Shaun Robinson of turning the big 4-0 at the "What To Expect When You're Expecting" junket in Los Angeles on Friday. "I think it's such a blessing.

"Look, the alternative to getting older is [being] dead, so…" she trailed off with a laugh. "I feel very fortunate to have a very full, loving, blessed life, so, I'm living it to the fullest."

Beyond the obvious benefit of aging, the blond beauty said she's savoring the mental and spiritual growth that occurs naturally with added life experience.

"As I get older, I become happier — because I'm wiser, I know myself better [and] I connect to people better," she explained. "I think that in our society we don't honor older generations enough because we think of it as being bad because the appearance changes.

"I say, embrace it. I love getting older, I love everything that comes with it — I'm better in every way because of it," she continued.

Cameron is known for her legendary bikini body and she admitted her physique is improving with age.

"My ass is definitely higher than it was when I was 20," she told Shaun. "This is the thing that people don't understand — take care of your body [and it will] get better! It gets better as I get older. Absolutely."
[From Access Hollywood]
Cam's philosophy seems to be that if you're not getting older you're dead, so you may as well embrace it. I like that approach. Does "taking care" of your body in Cam's world mean getting a little jab here and there? Just askin'.
Meanwhile the other stars of What to Expect also looked kind of beat. Brooklyn Decker was in a white tube dress like she was having dinner seaside after a day at the beach.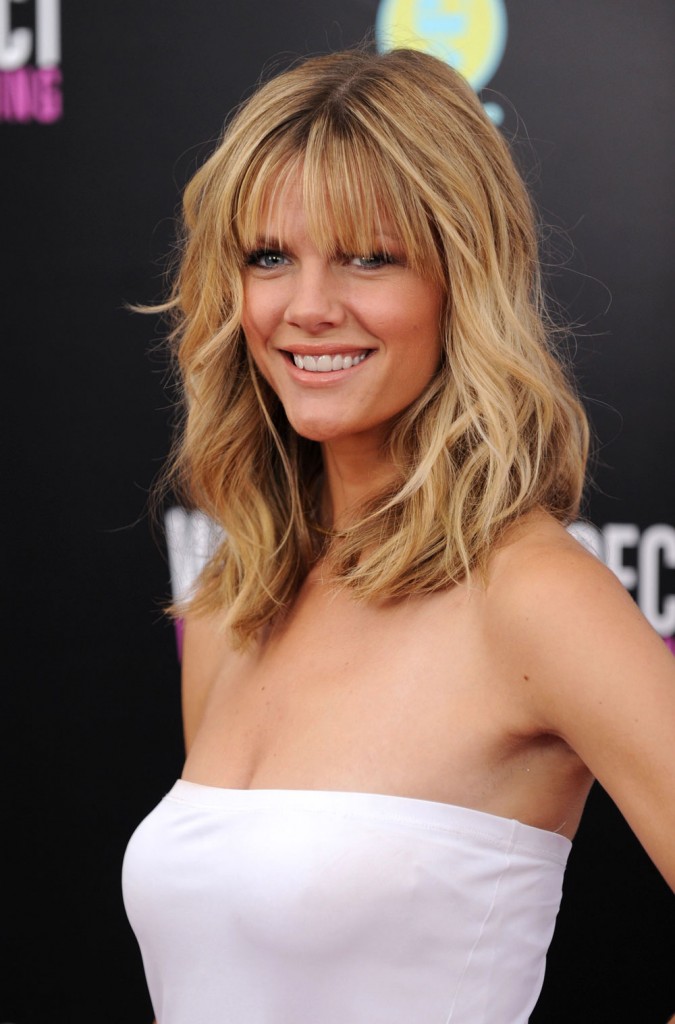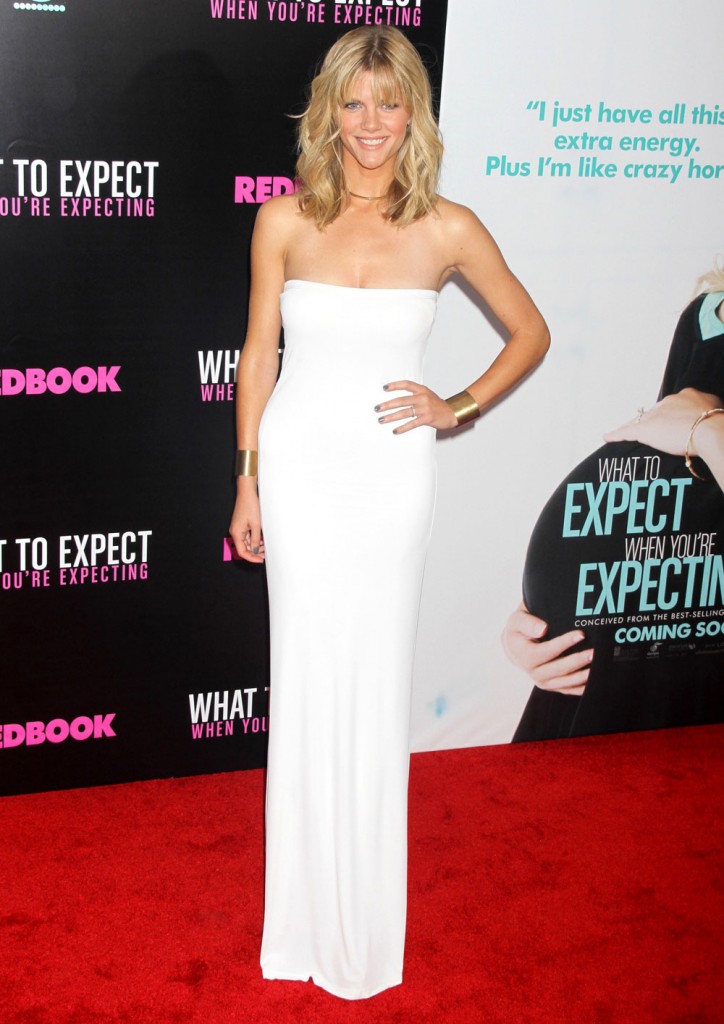 Elizabeth Banks was in this beaded asian-style flower print and striped accent dress. This is Peter Pilotto, and it would have been a much better choice for her Met Gala look instead of the disaster of a dress she chose. It's a little too busy for the red carpet.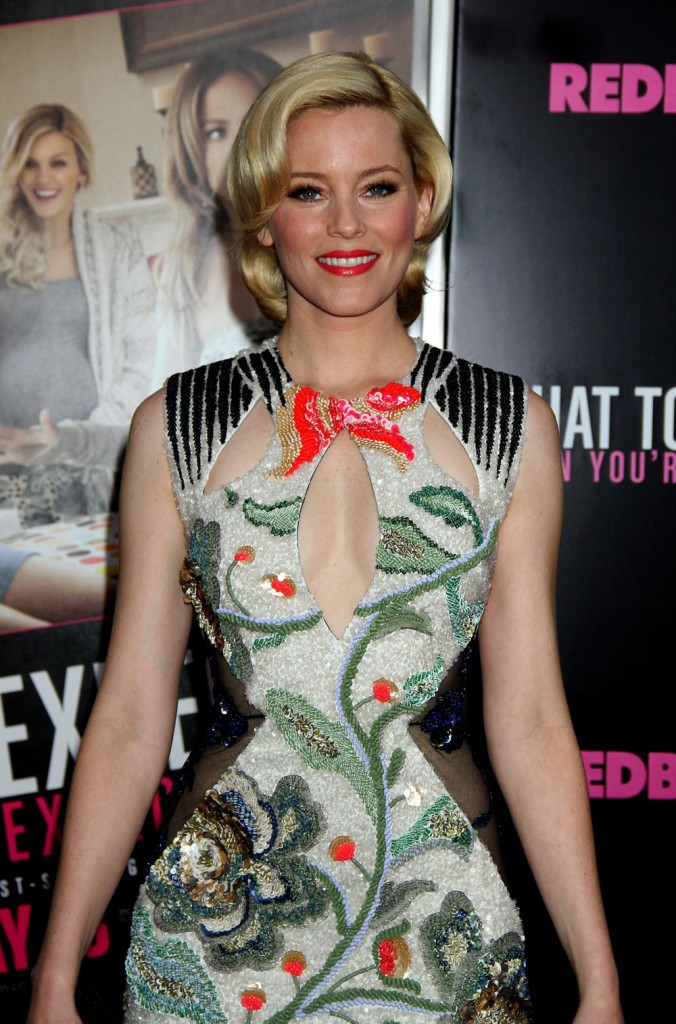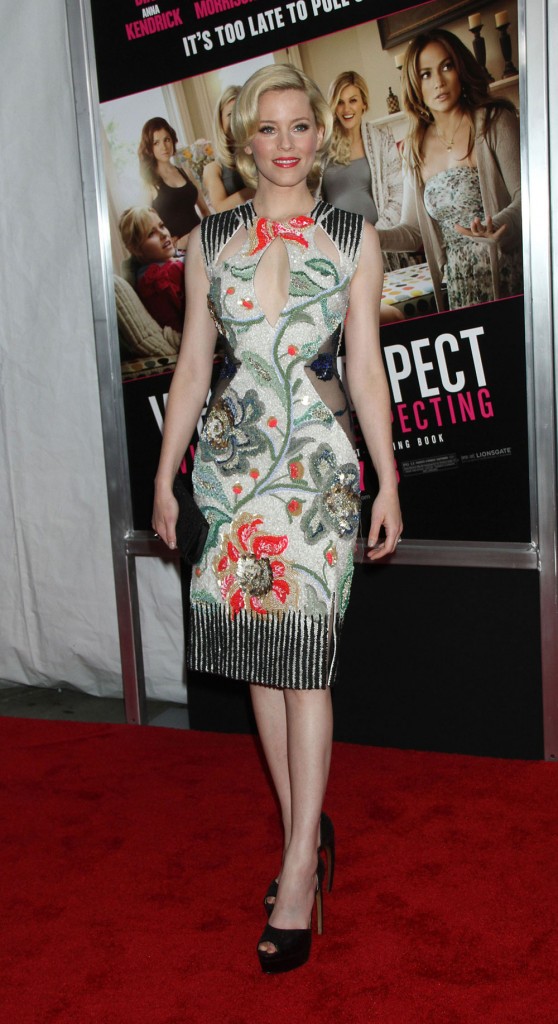 Rodrigo Santoro just looks lickable.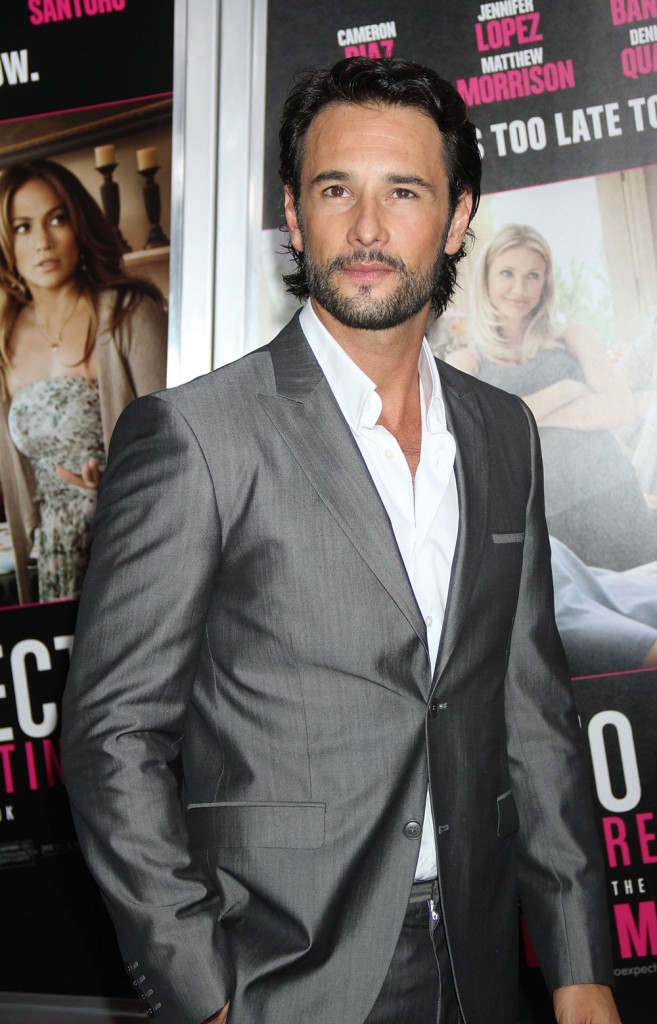 What's going on with Chace Crawford's eyebrows? Have they always looked like that?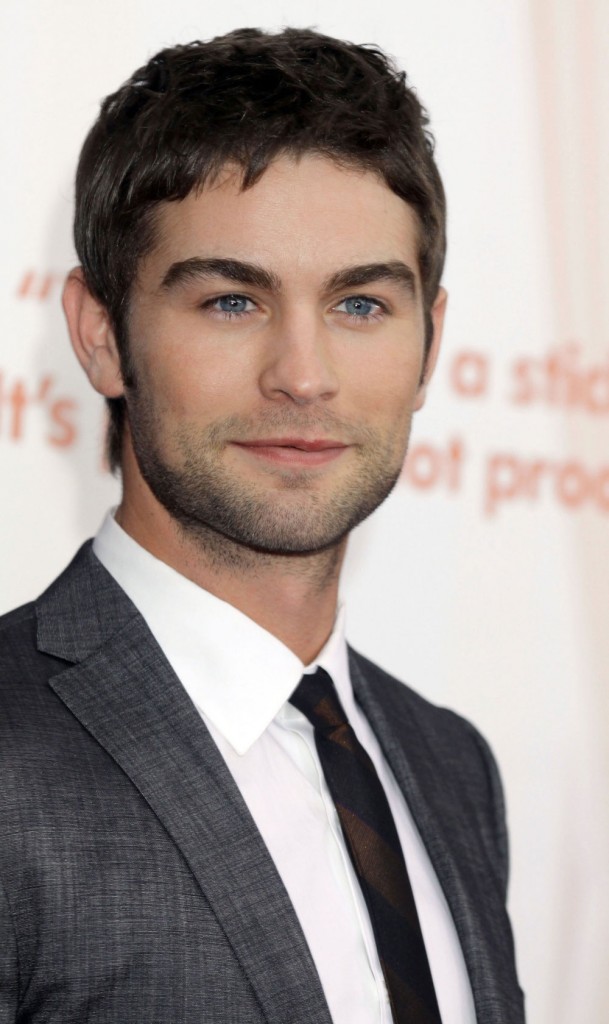 Chris Rock and his man scarf. He would look way cuter with shorter hair and a full goatee.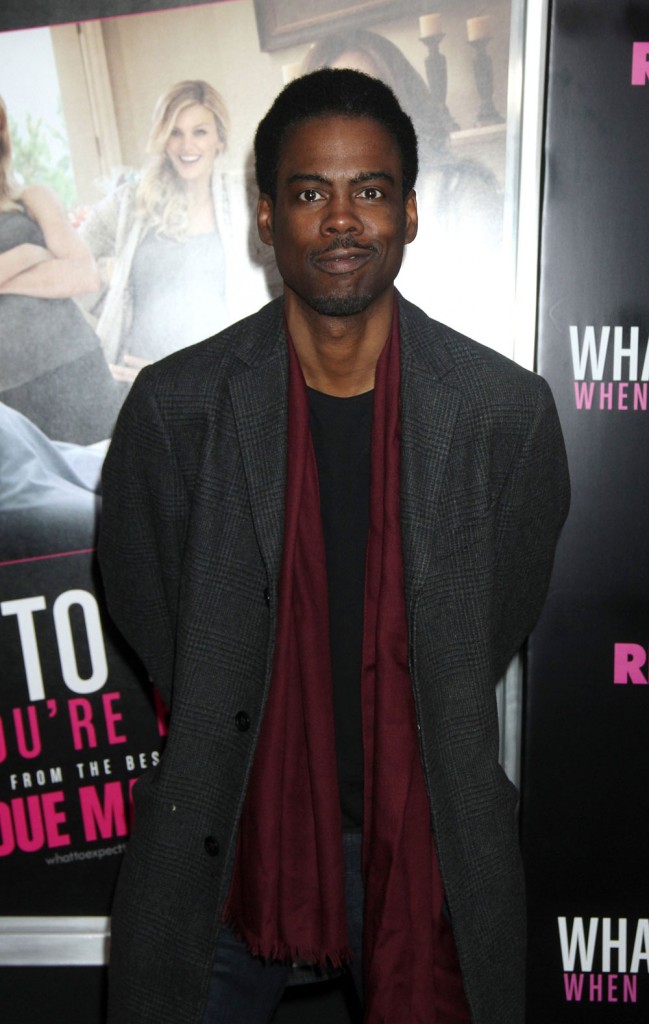 Photo credit: Fame and WENN.com