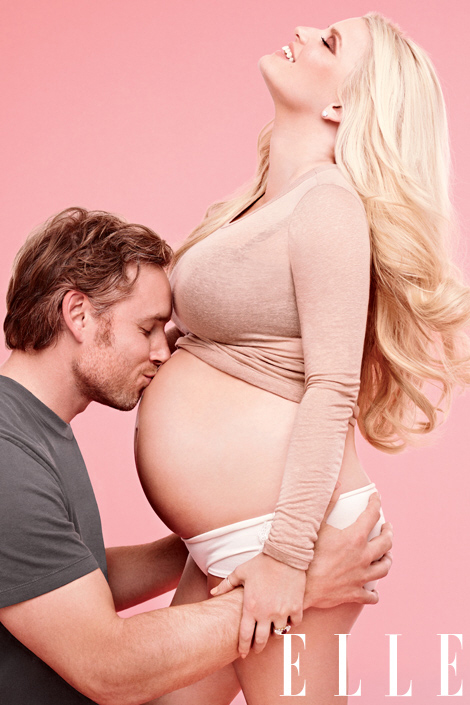 Whenever I've written about Jessica Simpson in the past week, I've sort of idly wondered if she did end up having a C-section, as was widely reported before the birth of little Maxwell Drew. I wouldn't blame Jessica if she did have a C-section – she was so big, and seriously, WHY NOT? I don't get judgy about elective C-sections. This week's In Touch Weekly – the publication that correctly identified Jessica's baby name – says that Jessica totally had a C-section and that it was "painful."
Of course, this piece of information comes in a story that I don't put a lot of stock in – it's all about how Jessica is going right back to work immediately, which… isn't happening. Sure, Jessica has got the deal with Weight Watchers, but I don't see her starting that for several months. In Touch also says Jessica gained a total of "80 pounds" while pregnant. Do you believe that? I'd say 50-60 pounds – remember, Jessica is a short girl, and remember where Jessica started out. Thankfully, In Touch says that Eric Johnson is encouraging Jessica to take it easy, to spend time with the baby and to not stress out over the weight. This seems to be the new theme in this week's tabloids - "Eric is actually an okay father." The Enquirer has a story about that too, and I enjoyed the hell out of it:
Proud mama Jessica Simpson says since she gave birth to daughter Maxwell Drew, fiancé Eric Johnson has turned from macho to marshmellow.

"Eric is crazy about Max and can't stop staring at her," revealed a source close to the couple. "He was excited when Jess told him she was pregnant, but he never dreamed he'd fall so deeply in love with his baby girl so fast."

"Both Jess and Eric are infatuated with baby Max that she's always in the arms of either her mommy or her daddy," said the source. "She weighed 9 pounds 13 ounces at birth and is like a little Butterball turkey. Her chubby cheeks and roly-poly legs crack up Jess and Eric. Jessica is still tired from the birth and trying to catch up on her sleep. But Eric has been getting up in the middle of the night and first thing in the morning just to look at his new daughter and listen to her breathe."

"Eric's been singing silly songs and talking like a baby to Max," said the source. "And Jessica is having a great time watching the two bond. Life has never been better for them."
[From The Enquirer, print edition]
"She…is like a little Butterball turkey. Her chubby cheeks and roly-poly legs crack up Jess and Eric." Are newborns ever that roly-poly? Aren't they mostly wrinkled, and then they start getting the "chubby baby legs" when they're, like, two months old? I have no idea. Because I'm not a baby person. If you want to talk about dogs, that's my wheelhouse. Anyway, I did like that Enquirer story. I mean, of course Eric really doesn't have anything else to do but be a good dad – it's not like Eric has a job or anything. He's a total K-Fed. But it's nice that he's being super-supportive and that he's already enchanted by his little girl.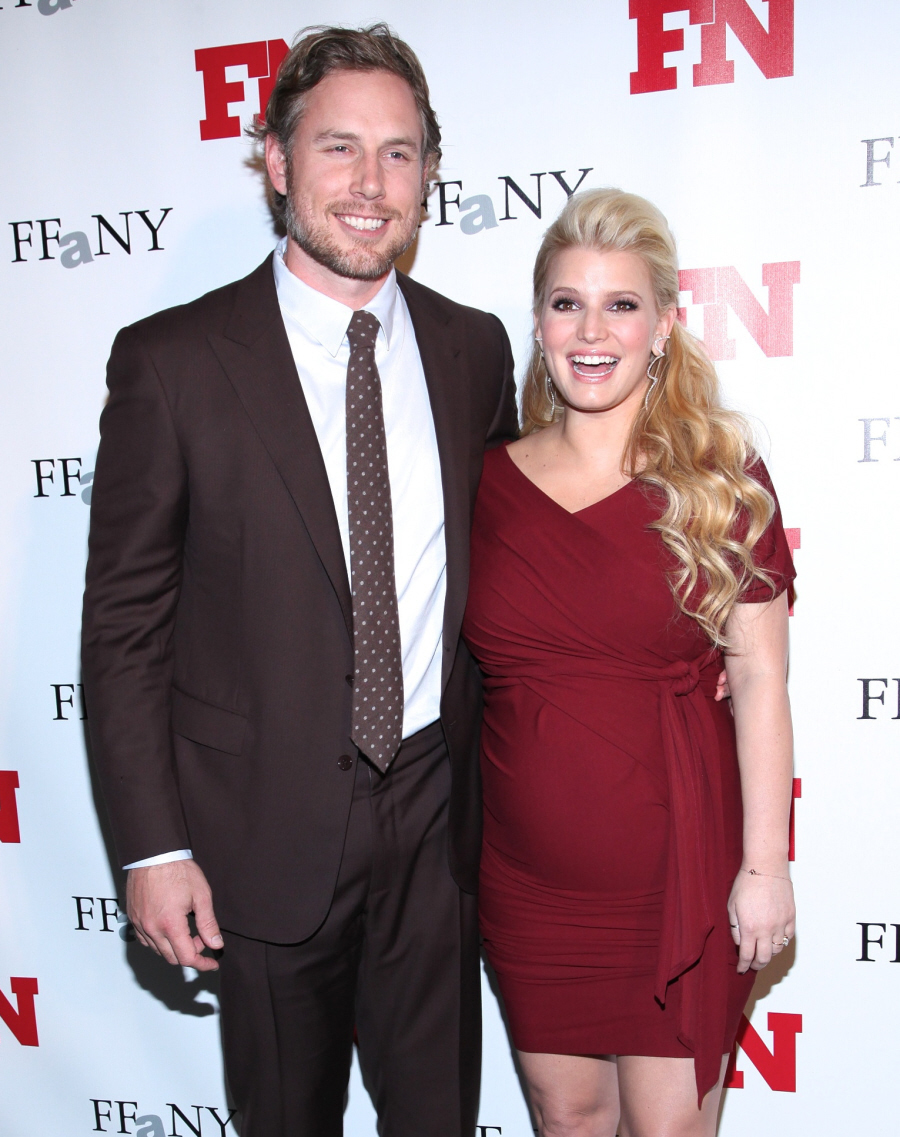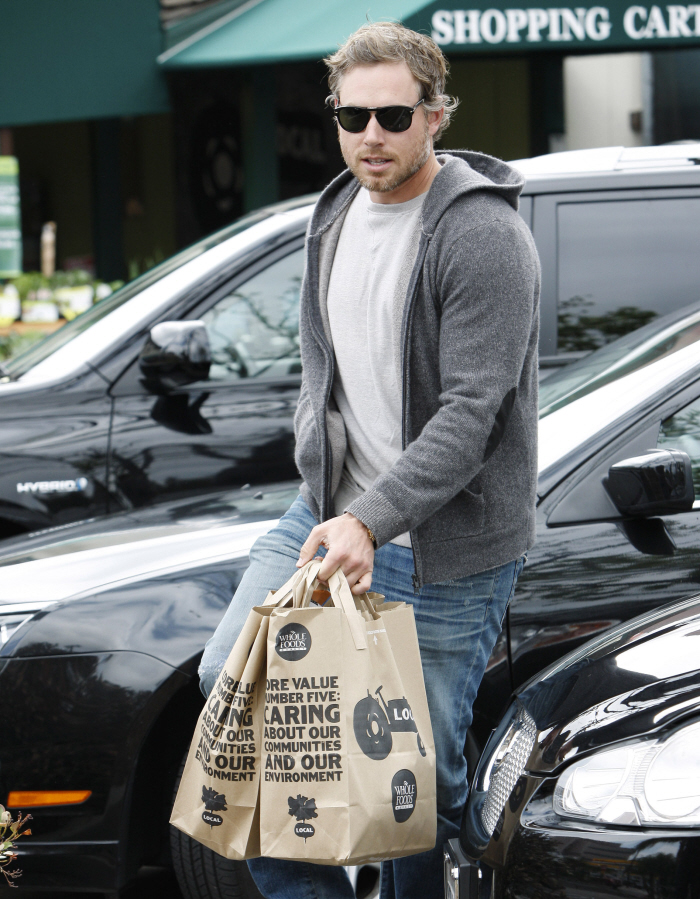 Photos courtesy of Elle, WENN.