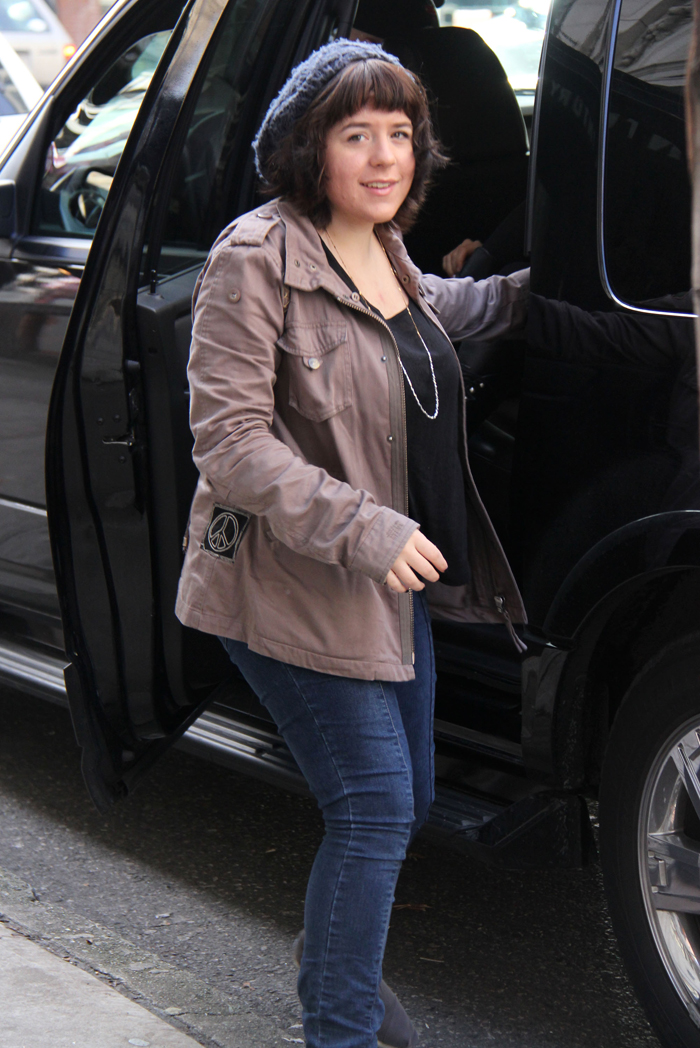 If you haven't heard by now, the tabloids have been all a-flutter lately over Isabella Cruise, who has been dating a young man named Eddie Frencher for the past half year or so. Until now, Kaiser, CB, and myself have agreed not to cover these stories because Isabella seems to strive for staying out of the limelight, and she does deserve some modicum of privacy for not acting like an attention whore. Like it's not her fault that her dad is a both a global movie star as well as the Unhinged, Lift-Wearing Midget, right? Anyway, there have been a lot of Isabella-oriented stories lately, so we're giving in and covering this one, but just take it easy on her in the comments.
This week's issue of The Enquirer has a rather amusing story about how Tom Cruise really wants Isabella (who is only 19) to marry her lovely boyfriend because he's wild about Eddie, who comes from a nice, proper Scientology family. Supposedly, Tom wants this marriage to happen so badly that he's told Isabella that he will plan every aspect of the wedding and even the honeymoon. Who knows if this story is true or not, but you know Tom is just dying to pick out some fetching bridesmaids' dresses: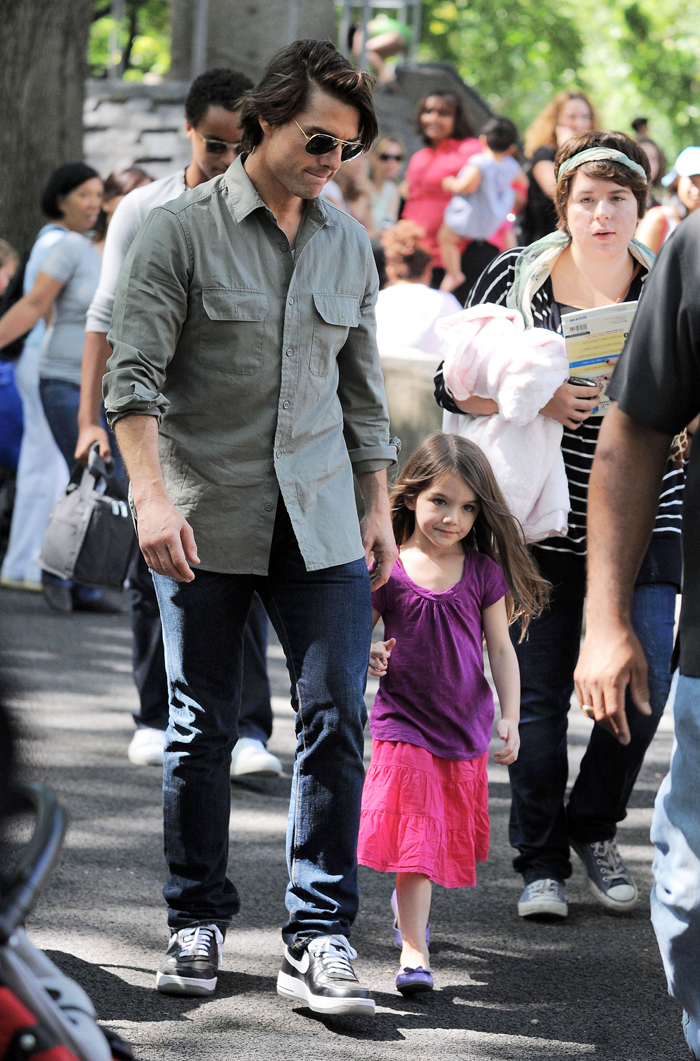 Tom Cruise has handpicked a husband for his daughter Isabella, says a pal, and the Mission: Impossible star is so delighted with his choice, he's promised to arrange the entire wedding and honeymoon, The ENQUIRER has learned.

If all goes as Tom hopes, Isabella, 19, will walk down the aisle with 24-year-old budding music composer Eddie Frencher.

Like Tom and Isabella, Eddie is a member of the controversial church of Scientology. He's been dating Tom's little girl for more than six months, and her screen legend dad "loves him like a son," according to a Cruise family insider, who added: "Tom wants to arrange everything for Isabella. He basically handpicked Eddie as a boyfriend for his daughter.

"Now he wants his daughter to get married to him — and, in return, he'd not only pick up the entire cost of the wedding and honeymoon, but he'd even arrange everything for the happy couple!

"That means Tom would arrange for the flowers, seating, everything. The wedding would be held at his mansion. I think Tom would even pay for the engagement ring his daughter seems to want so badly!"

Tom, 49, has not only given Eddie a big thumbs up, he's also letting the budding musician live in a small apartment with his daughter in L.A. "Tom thinks the world of Eddie," said a source close to the star. "He trusts him implicitly to love, protect and care for his daughter. And Tom wouldn't let Isabella run off with just anyone.

Recent reports say Eddie's already spoken to Isabella's dad about proposing. Although she's been insisting they aren't set to tie the knot just yet. She recently posted a photo of a diamond ring on her Twitter page, stating: "I adore this!"

The insider said that Cruise has known Eddie's family for a long time. His dad John and the rest of his clan are prominent members in the Church of Scientology. "It wasn't important to Tom that Eddie doesn't come form money, what was important is that the family has Scientology values," said the source.

Isabella, along with brother Connor, 17, have lived with their father Tom ever since his high-profile divorce from their mother Nicole Kidman in 2001
[From Enquirer, print edition, May 21, 2012]
Dear Xenu, could you imagine having Tom Cruise for a father-in-law? Perish the thought. The man would seriously be exhausting to deal with on a consistent basis, and I bet he'd even be creepy enough to give poor Eddie a "man-to-man" speech before the wedding night. Aaaaand I just grossed myself out.
In related news, Isabella has recently discussed (for the first time) her relationship with estranged mother Nicole Kidman. As we've previously discussed, neither Isabella nor Connor have been seen with Nicole since the divorce from Tom. This report could be (and probably is) total crap, but Isabella says that she and Nicole are still very close:
As the daughter of two of the most famous stars in the world, Isabella Cruise has always kept quiet about her private life – until now. The young artist has revealed she has reunited with her adoptive mother Nicole Kidman.

The normally private 19-year-old has not appeared in public with her famous Australian mother for many years but is adamant they have don't have a troubled relationship.

In an interview with New Idea magazine, Isabella rubbished allegations that she does not speak to Nicole. She said: "I love mom. She's my mom. She's great. I see her sometimes and I speak to her. We're a very close family. I love all of our family."

The new claims are in stark contrast to what Nicole, who is currently filming The Railway Man, once said about both her adopted children back in 2007. Kidman told GMTV: "My kids don't call me mommy, they don't even call me mom. They call me Nicole, which I hate and tell them off for it."

It was also widely reported at the time that Cruise's current wife Katie Holmes admitted Connor and Isabella called her 'Mom' after just two years in their lives. The Batman Begins actor said: "His first two children are incredible, really smart and kind. They call me Mom."
[From Daily Mail]
This odd story has been supplemented by an Us Weekly story that sounds suspiciously like it's coming from the CO$:
"Isabella does still speak to Nicole, as does Connor, just not as much as they used to when they were younger and Tom and Nicole were together," an insider explains to Us Weekly; Cruise, 49, and the Oscar-winning actress divorced in 2001. "They stay in contact. Nicole is far away and doesn't visit LA often so there's naturally going to be that distance."

Married to Keith Urban since 2006, Kidman has daughters Sunday Rose, 3, and Faith Margaret, 17 months, and the foursome spend much of their time in Australia, with Isabella and Connor opting to live in Los Angeles.

Cruise married Katie Holmes in 2006 — the same year the couple welcomed daughter Suri. "Both Isabella and Connor are really close with Kate, much more so than Nicole," the source continues of actress Holmes, 33. "They do see Tom often, whenever he is in town."
[From Us Weekly]
From the way that Us Weekly's source refers to Katie as "Kate," one can infer that this information is coming from inside the CO$. Cults often change their members' names and, after all, Tom was the one who initially revealed that he referred to his then-girlfriend as Kate right before he jumped all over Oprah's couch. In addition, I would assume that the CO$ is putting out this denial of Nicole's estranged relationship with her first two children because they don't want prospective members to realize the truth of their disconnection policy.
The truth of the matter is this — Isabella and Connor have been photographed with Nicole only very rarely since CO$ engineered her split with Tom. Naturally, Isabella is often photographed alongside new "mom" Katie these days.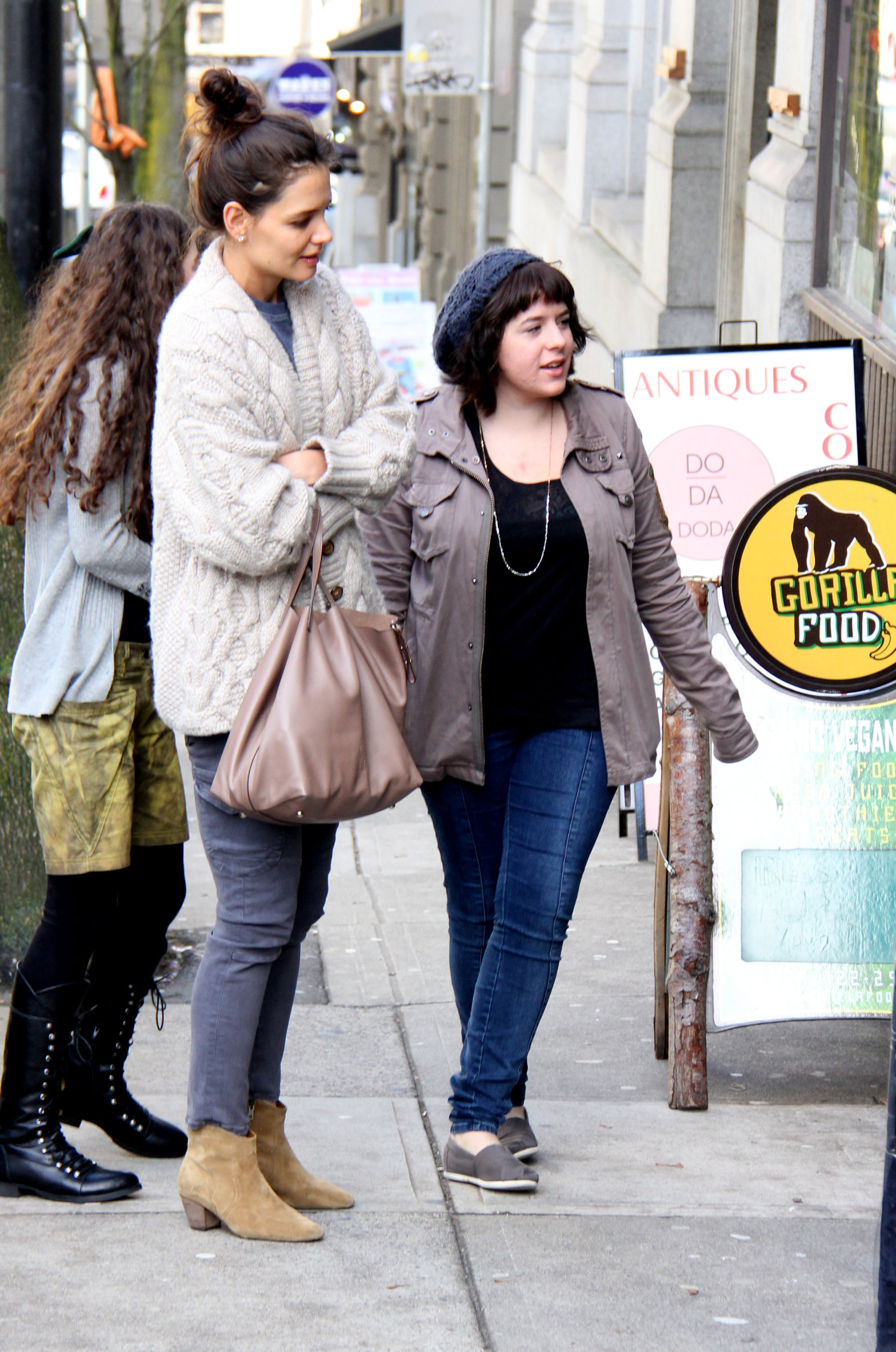 Here are a few photos of Nicole and Isabella in 1998 just a few years before Tom and Nicole divorced. These are adorable pictures, and clearly the two girls were very close, but not for long. Such sadness.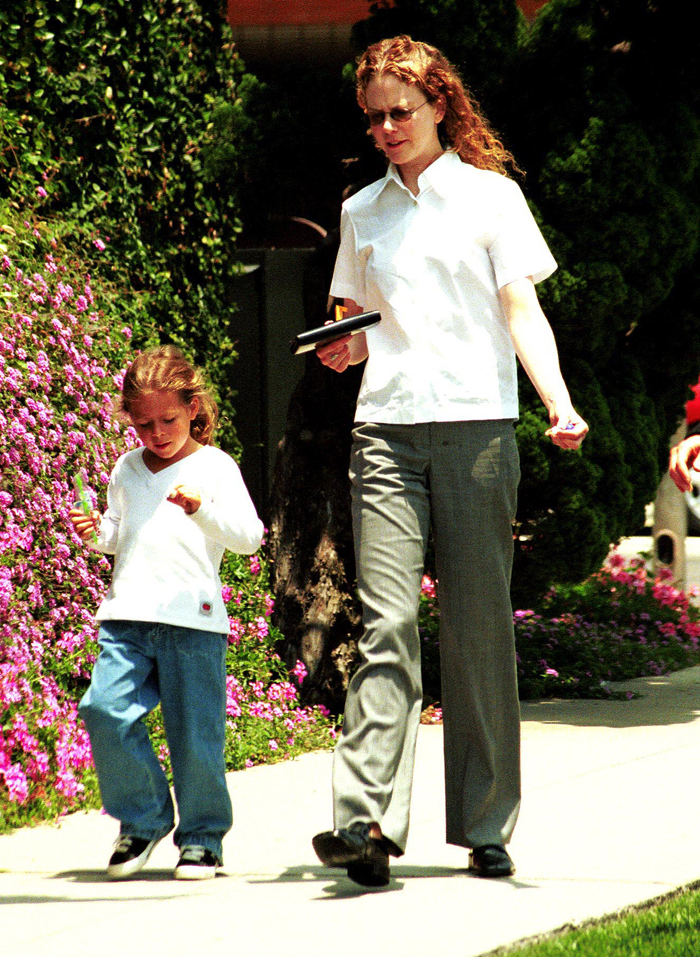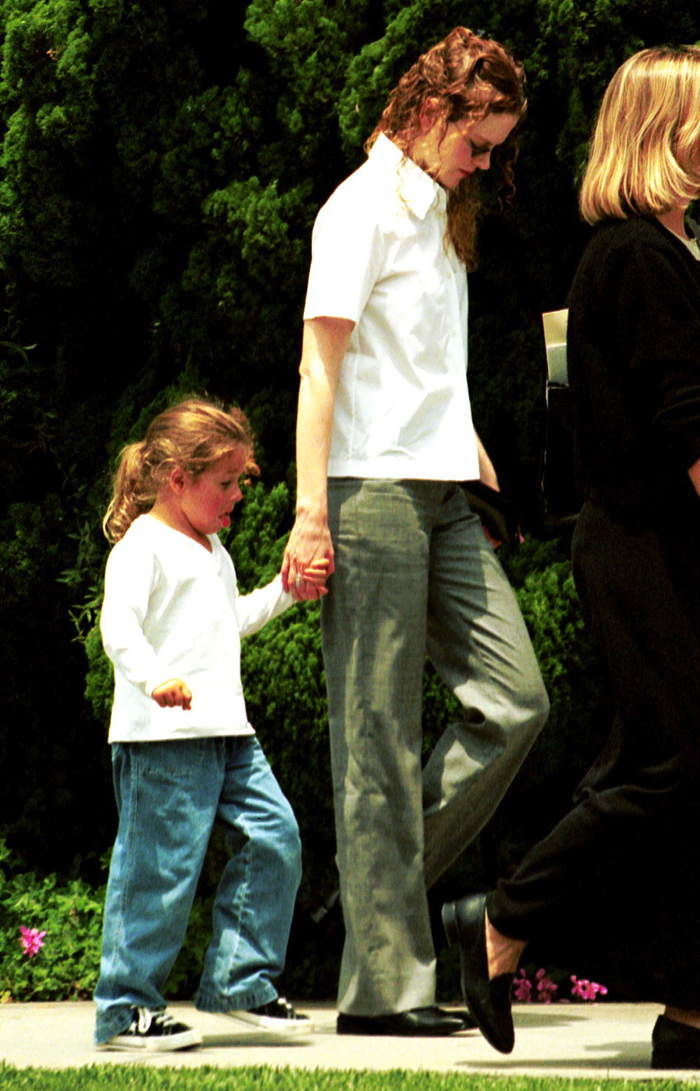 Photos courtesy of Fame/Flynet and WENN